What is feasible for a newbie DIYer when it comes to renovating? From peel and stick tile install to building a pedestal for the washer and dryer... see The Laundry Room Before and After today!
My sister has wanted to update her 80s house but is honestly nervous about it because she's new to DIY. After talking back and forth about what rooms she wants to tackle and what each room would involve, she decided that the laundry room would be the best place for her to test out her DIY skills. Armed with a budget of $300 and an idea of what she wanted out of her space; we set to work creating a design plan with different options for cabinets, wall treatments, etc.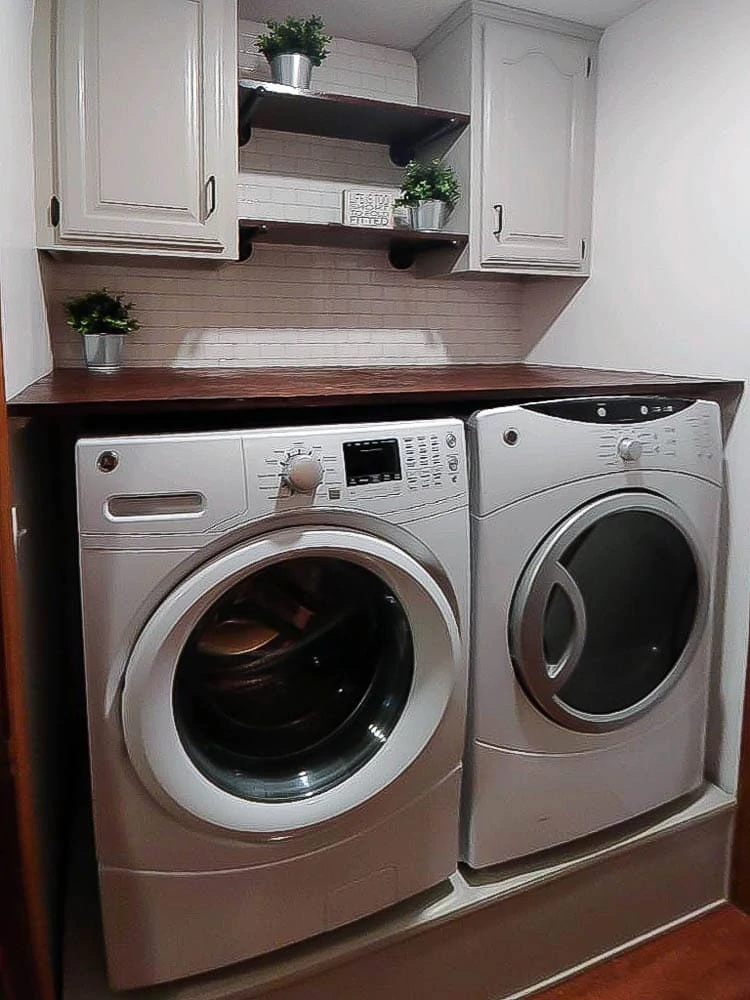 The Laundry Room
Listen below or find us on your favorite podcast app: iTunes, Stitcher, Spotify, GooglePlay and Overcast
Today's show is a perfect example of how lots of elbow grease and a small budget can truly result in a great before/after. If you've been intimidated by projects that we've talked about in the past, then this $300 Laundry Room Makeover should set you at ease.
We chatted specifically about:
Laundry Room Before and After Photos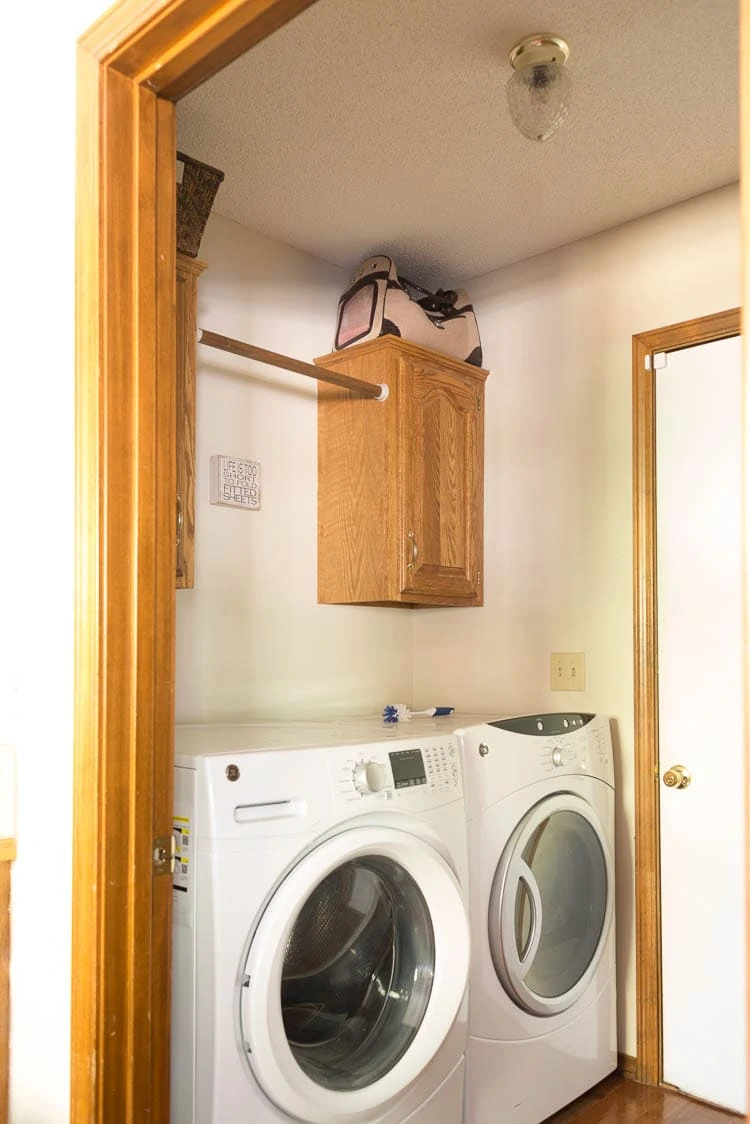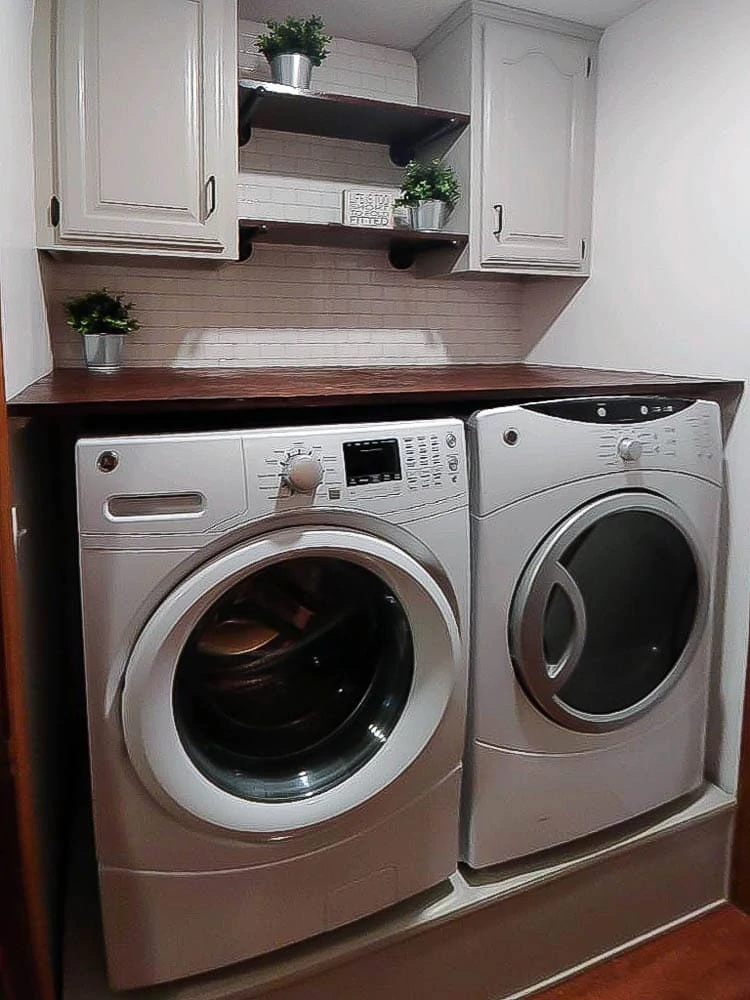 You can find us on our blogs or connect with each of us on Instagram: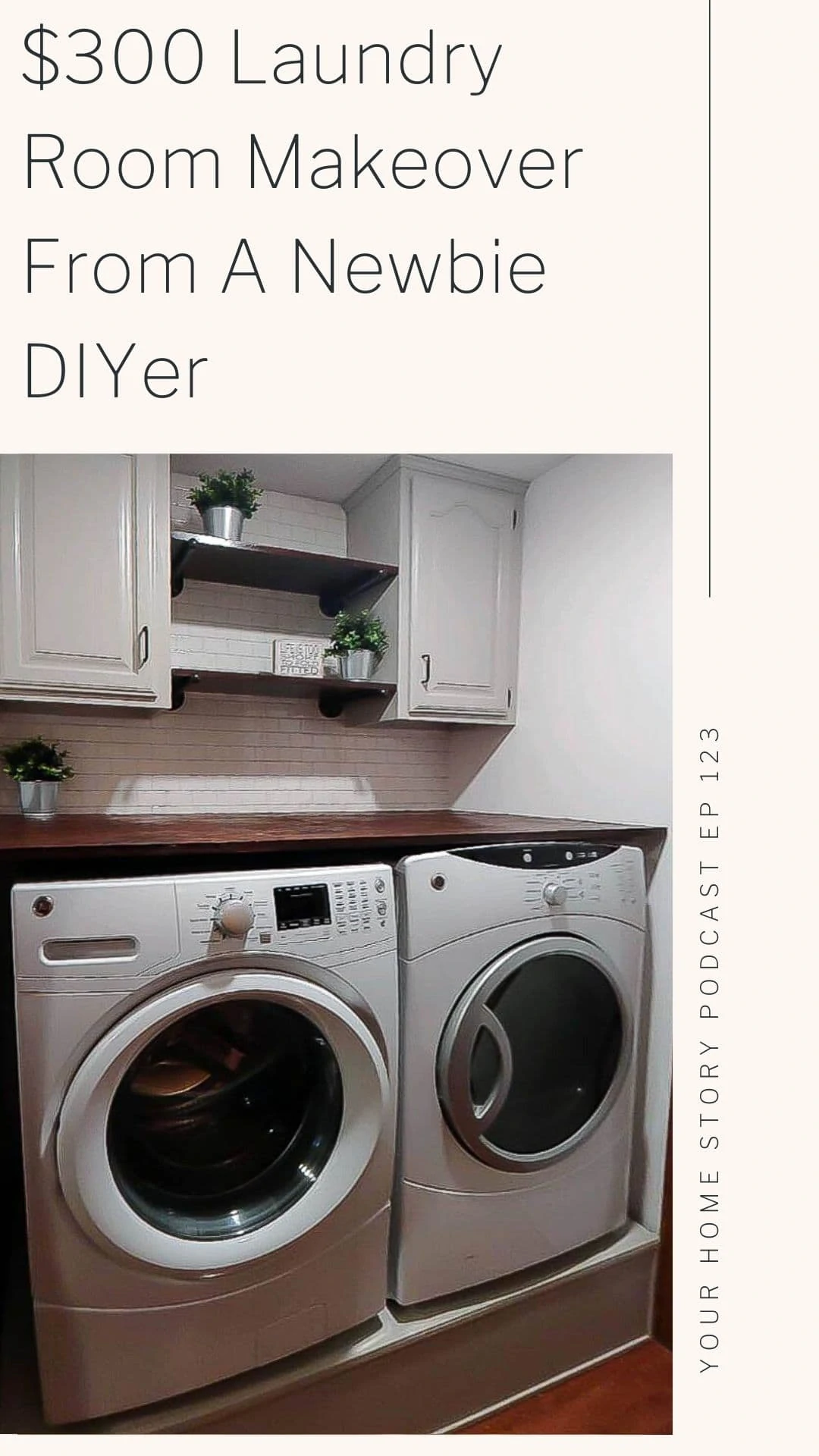 And you can join our Facebook group here to connect with other listeners and ask questions!