Make this DIY Wood Bead Trivet in under 15 minutes! When you are using it as a hot plate holder, display it in a vase or on a shelf to add interest.
Happy Monday! Before we get on to the project today (an amazing DIY wood bead trivet), did you guys have a good weekend? We had plans to finish up the kitchen completely but didn't quite make that goal. The sink/faucet install did not go smoothly. It didn't go terribly bad either but when you have to make multiple trips to a hardware store and have to use a diamond blade to cut your granite bigger… let's just say it ended up being quite the adventure. But, we do have a working sink and faucet now, so that's good!
I've been wanting to work with wood beads on a project for a long time. When I came across a wood bead trivet at West Elm, I knew that I could recreate it for a fraction of the cost.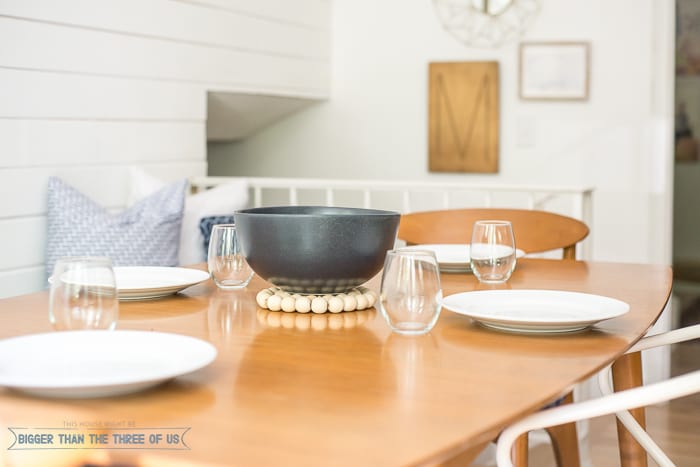 It was seriously the simplest DIY ever and one that your kiddos could help you do for Christmas presents!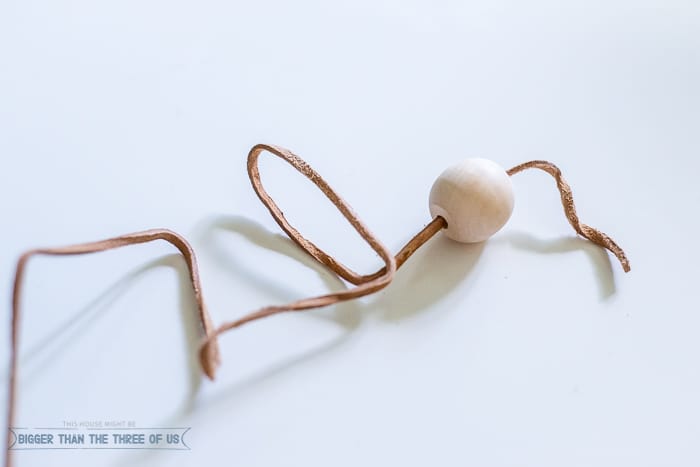 I'm sharing the step-by-step tutorial over at eHow, so make sure to pop over to get the exact details!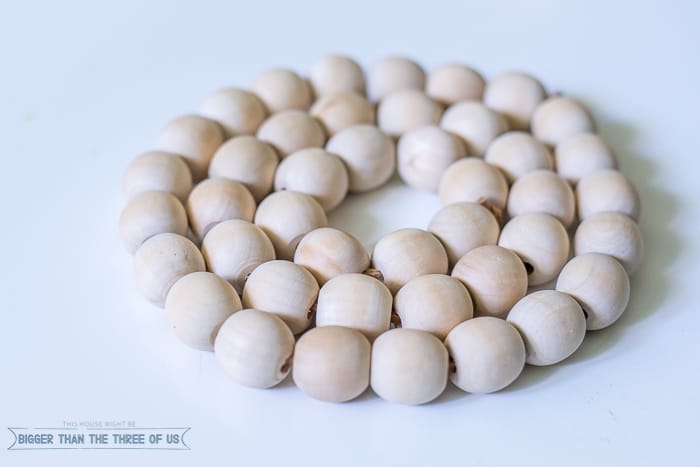 Not only is the trivet useful, but it's also a pretty cute item to display on my kitchen shelves! As I see how easy the wood beads were to work with, I keep seeing other projects that I could do with them. This beaded blanket holder might just be next on my list!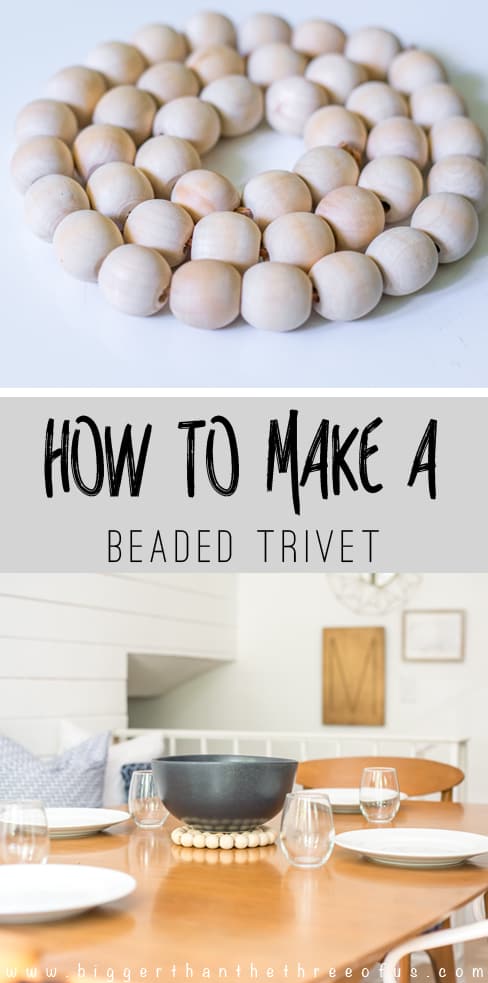 If you love this project, than you may love: