Just FYI: I'm deeming this week as kitchen update week so all the posts will be kitchen related.
 The good news is that we have removed the wallpaper out of 80% of the kitchen! Can I get a woo hoo? Actually, it has been quite the process so I'll share. Oh, and if you're wondering why we only choose to do 80% of the kitchen it's because I thought it would be more manageable if we focused on the 'eat-in' part of the kitchen.
I knew that I wanted to start this 'light' kitchen remodel in steps. Manageable chunks that could be done over a weekend (or three). Chunks that could be completed and then we could enjoy it and take a break.
So, the wallpaper removal and painting was supposed to be a 2 week chunk. This is what we were dealing with before starting: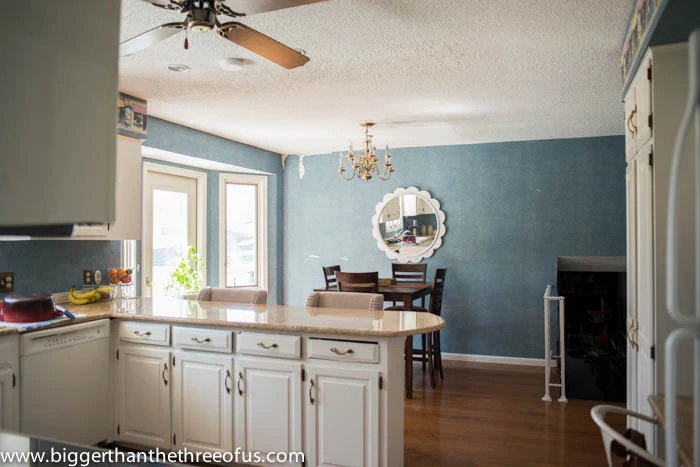 2 weeks quickly turned in to 4 weeks. But it's done now; so who's counting?
I managed to get about 85% of the wallpaper off myself and then tasked Luke with the last ROYAL PAIN IN THE BUTT 15%. That's how we operate around here on almost everything. I dive in, get burned out and have him finish. It works for us me.
After the wallpaper was all off, we used paintable caulk along all the edges to help make them more seamless.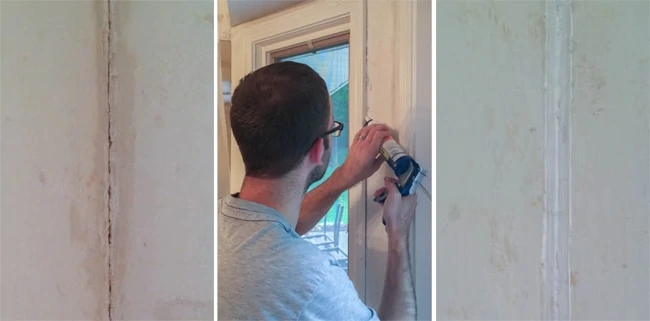 We let the caulk dry over night and then hung plastic sheeting.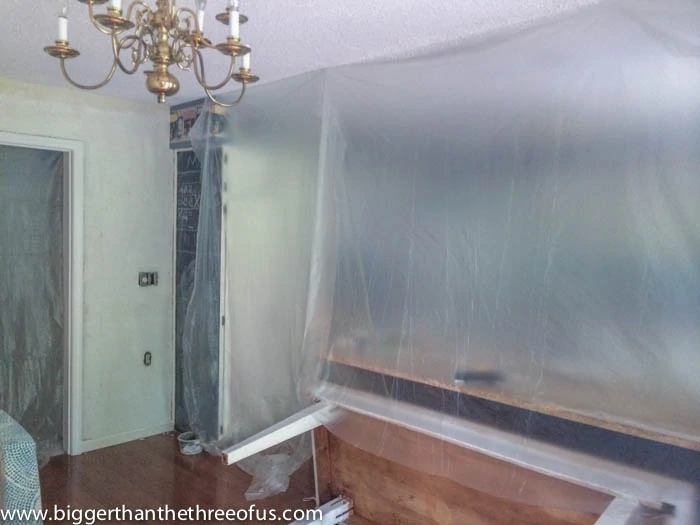 We hung the plastic sheeting to help minimize the sanding dust. The walls at this point were super uneven (even with caulking and drywall spackle) so we knew that we needed to give them a good orbital sanding.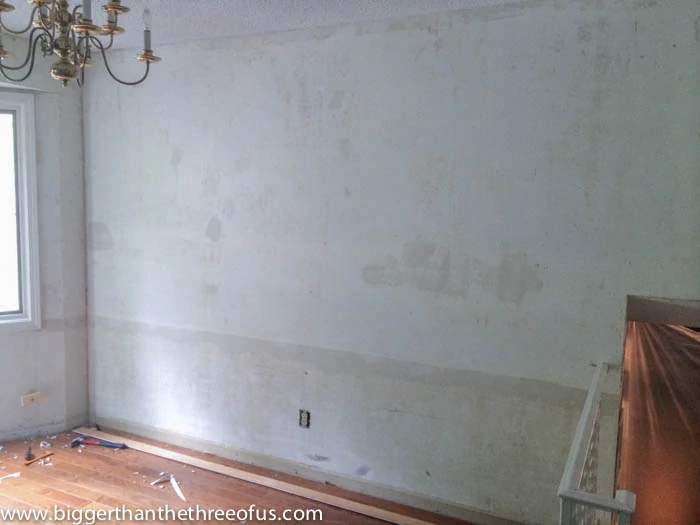 We probably spent around three hours with the orbital sander trying to get the walls as smooth as they could be. In the end, they were pretty smooth but the drywall line (above picture) was still pretty noticeable.
We rolled 3 coats of primer on everything. The walls were that bad. Seriously! I'm not sure if you can see it, but in the next picture around the electrical outlet is coat 3 versus the cracks around the window at coat 2.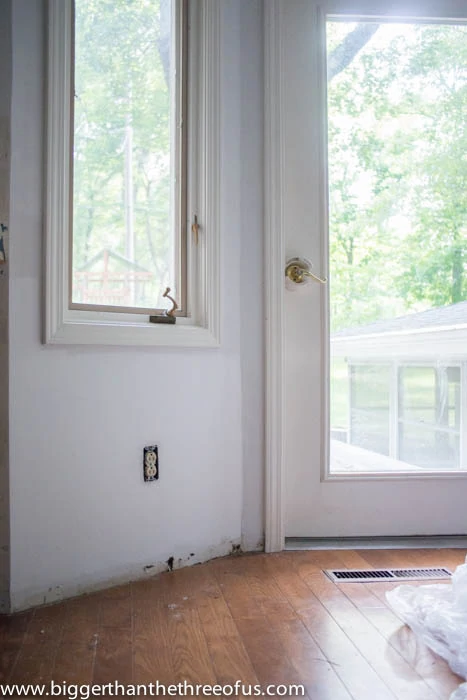 3 coats of Kilz Primer and 2 coats of white paint we finally got there: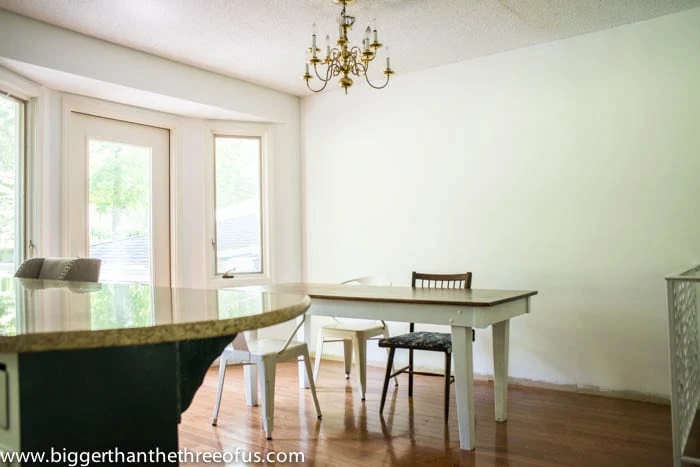 We still need to do all the trim around the windows (I'm still debating on going dark with them... thoughts?) and of course add the baseboards. But, we are sticking with our mantra to be happy with this chunk that we've done. We're taking a bit of a breather, but will be back at it soon!
Want a before and after?
BEFORE: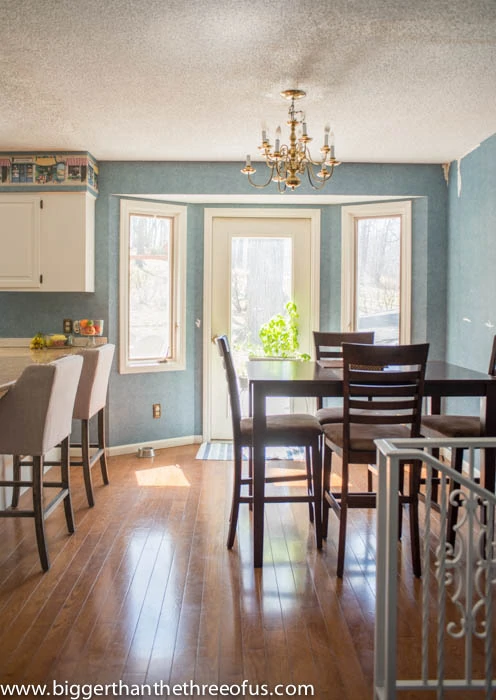 AFTER:
It's funny that the before had more 'character' than the after. But, I'm not worried because the decorating and adding layers is my favorite part! We have what we needed... a bright BLANK slate. =)