We are thrilled to have our first guest on the Your Home Story podcast today! Erin from Lemons, Lavender and Laundry inspires me and I know she will do the same for you! She's the creator of the $100 Challenge where she tackles (and invites others' to tackle) a space within their home in under a month and for only $100. Sounds crazy, right? Crazy fun!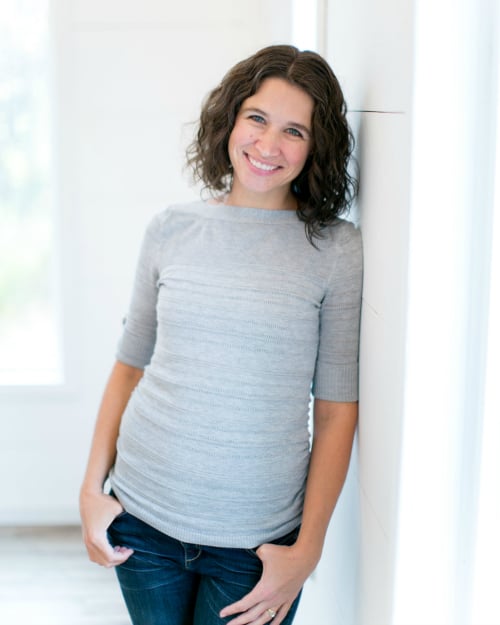 Listen below or find us on your favorite podcast app: iTunes, Stitcher, GooglePlay and Overcast.
Can you really make over a room in one month with $100?? Our guest, Erin from Lemons, Lavender and Laundry,  has done that month after month and spread the motivation to tons of readers - she even made an appearance on the Rachel Ray show! On this episode of the Your Home Story Podcast, we are talking to Erin about how she got started with budget-friendly DIYs, her favorite projects for beginners, what she's tackling next in her home, and how you can join the $100 challenge!
Erin and I both started renovating and making over our houses with NO DIY SKILLS! I loved hearing her chat about that in the show and I know you'll love it too!
For more on what we talked about in this episode, check out:
I participated in the $100 challenge twice and really enjoyed it each time! Our bathroom nook got a drastic update the first time that I took part. See the before & after bathroom nook post for all the details. But here's the before and after photos for a good visual.
BEFORE: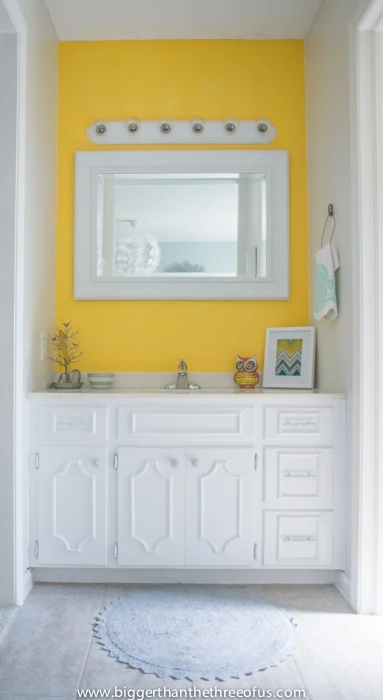 AFTER: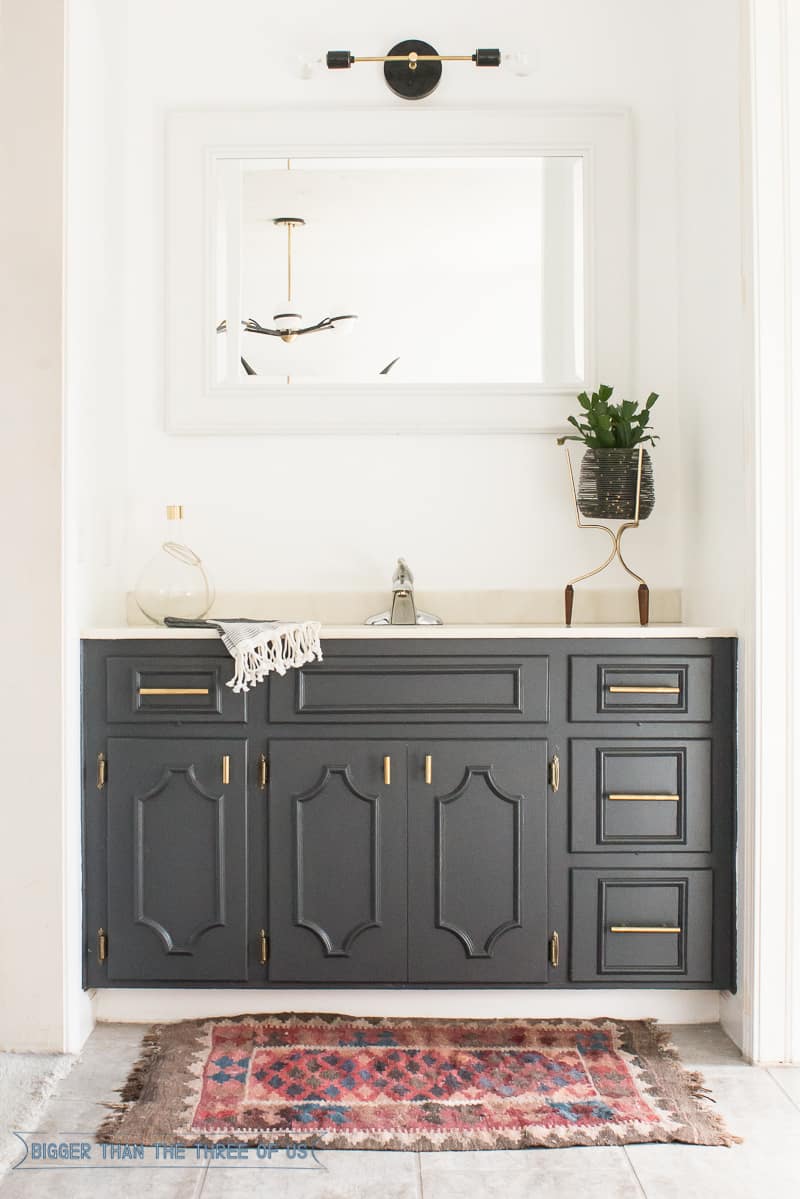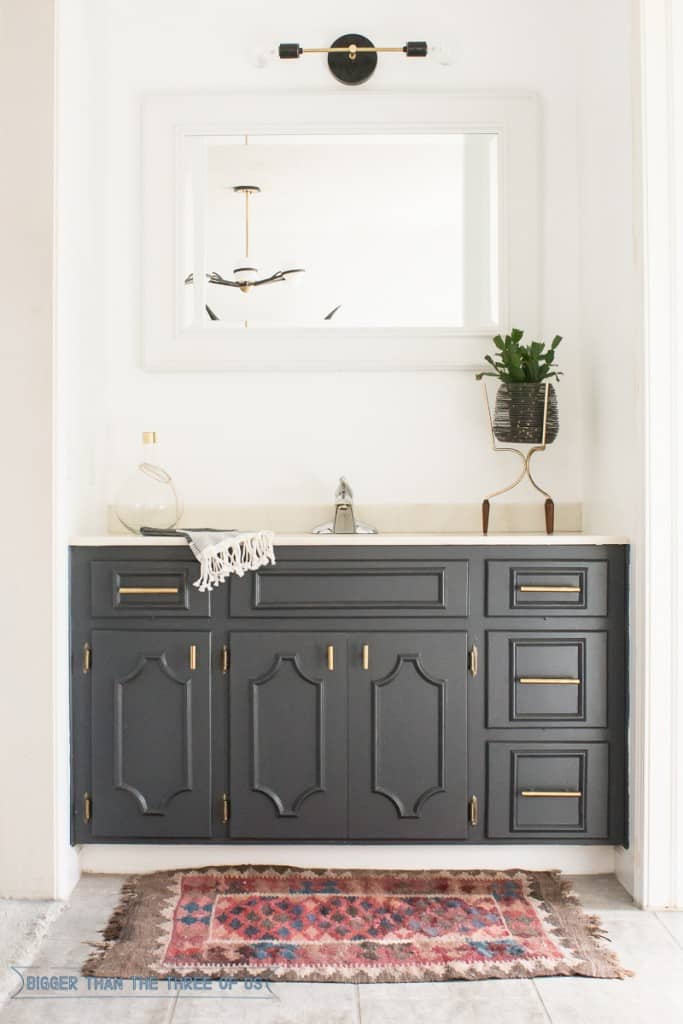 I DIY'd a light and painted! The mini makeover came to about $87! Are you inspired by the $100 challenge, yet?
You can find us on our blogs or connect with each of us on Instagram:
We'd love to hear your questions and thoughts! Join our Facebook group here and email us at [email protected].