Sometimes, projects come together because you are just looking for something to put on a wall. Sometimes for me, that project is a complete fail. Other times, that project works out. You decide what you think on this 5 Minute, 5 Dollar DIY Blanket Ladder.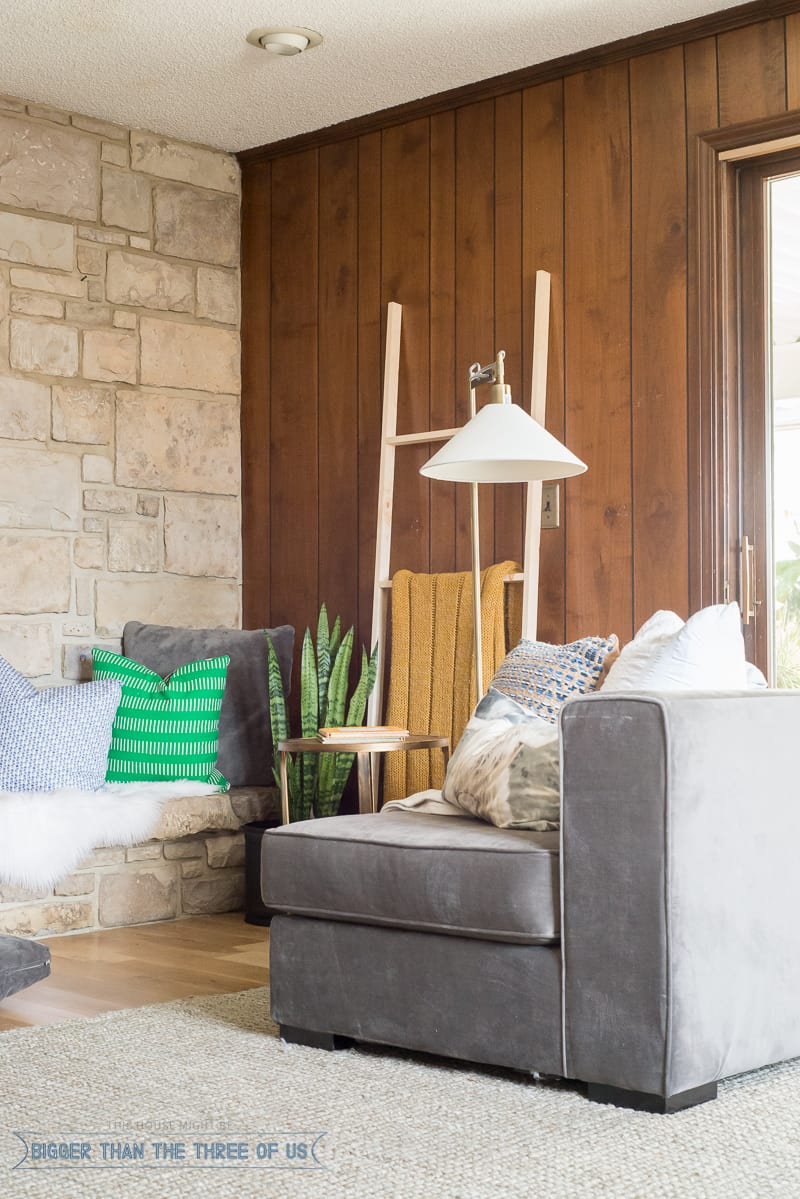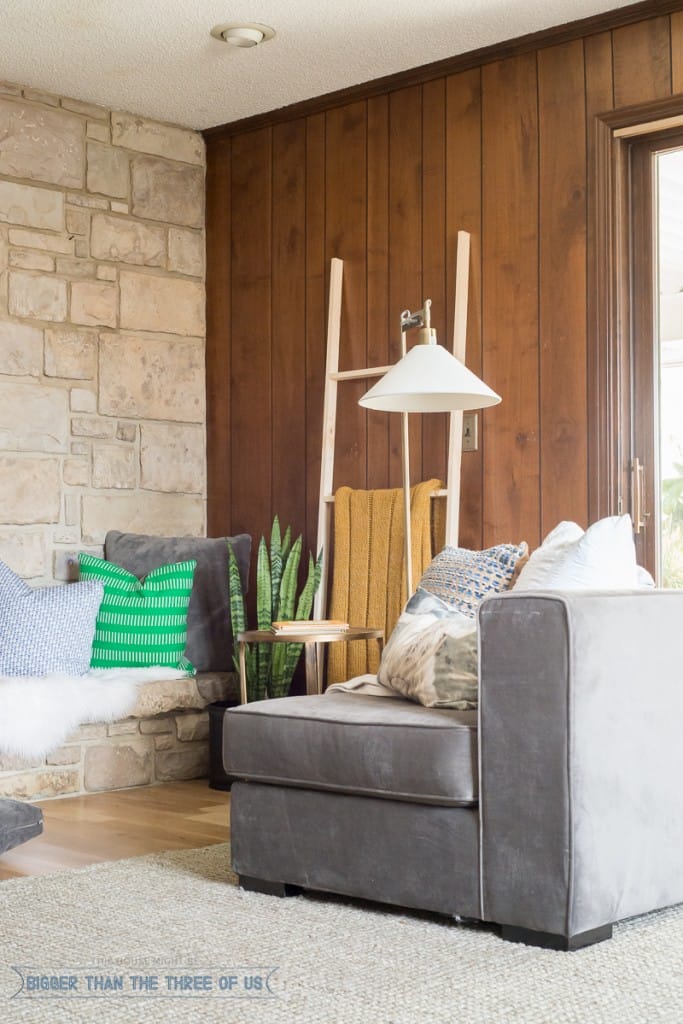 When I was refreshing the office/playroom (see the eclectic space here), I was trying to spend $0 out of pocket. I've been on a mission to see what I can do on less. Well, we had this boring wall in our space. It needed something vertical and I knew a blanket ladder would be just the thing.
There are TONS of really great blanket ladder tutorials out there. I adore this DIY Wood Dowel Ladder, for example, by Francois et Moi.  So, I'm not going to give you a step-by-step on this project. I'll give you a quick overview and you can take it from there.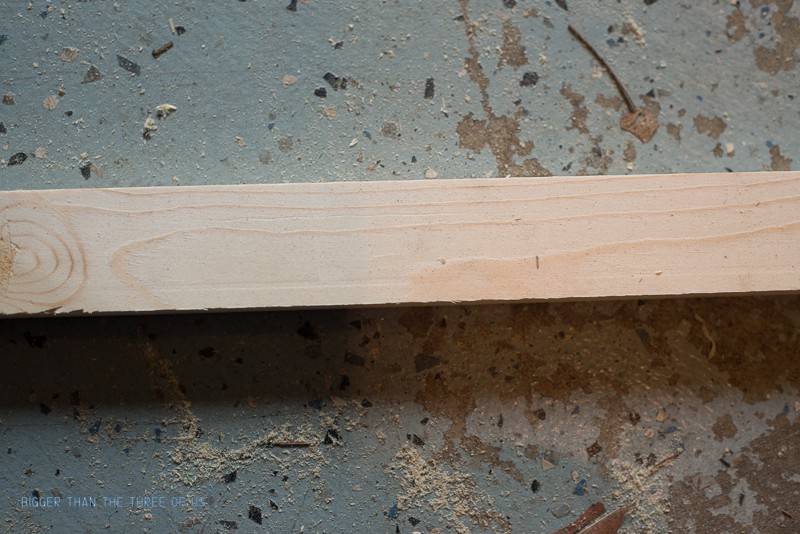 Like I said, I wanted to spend the least amount possible. I had one 6ft 1x2 in the garage and picked up two more (for under $5).
I used the miter saw to cut three ladder rungs at 22 inches. I then spaced them out from top to bottom by eye, but just over 16" between each rung.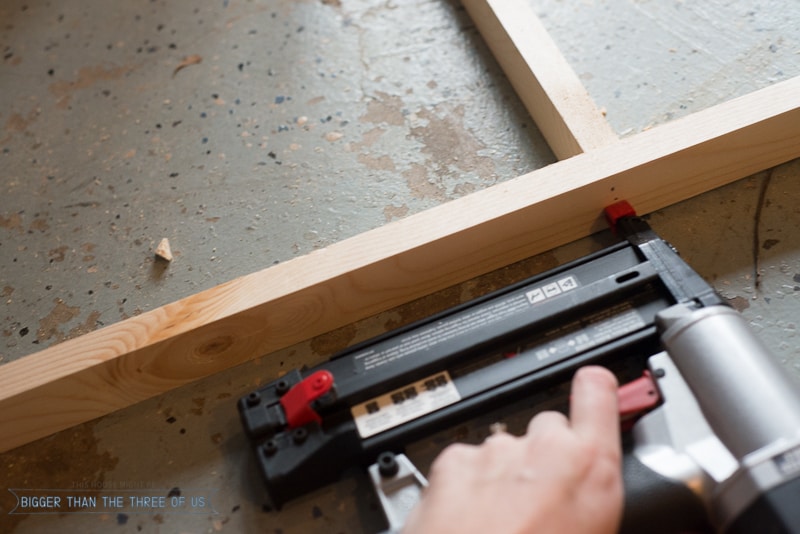 With the nail gun and air compressor, I shot two nails in on each side.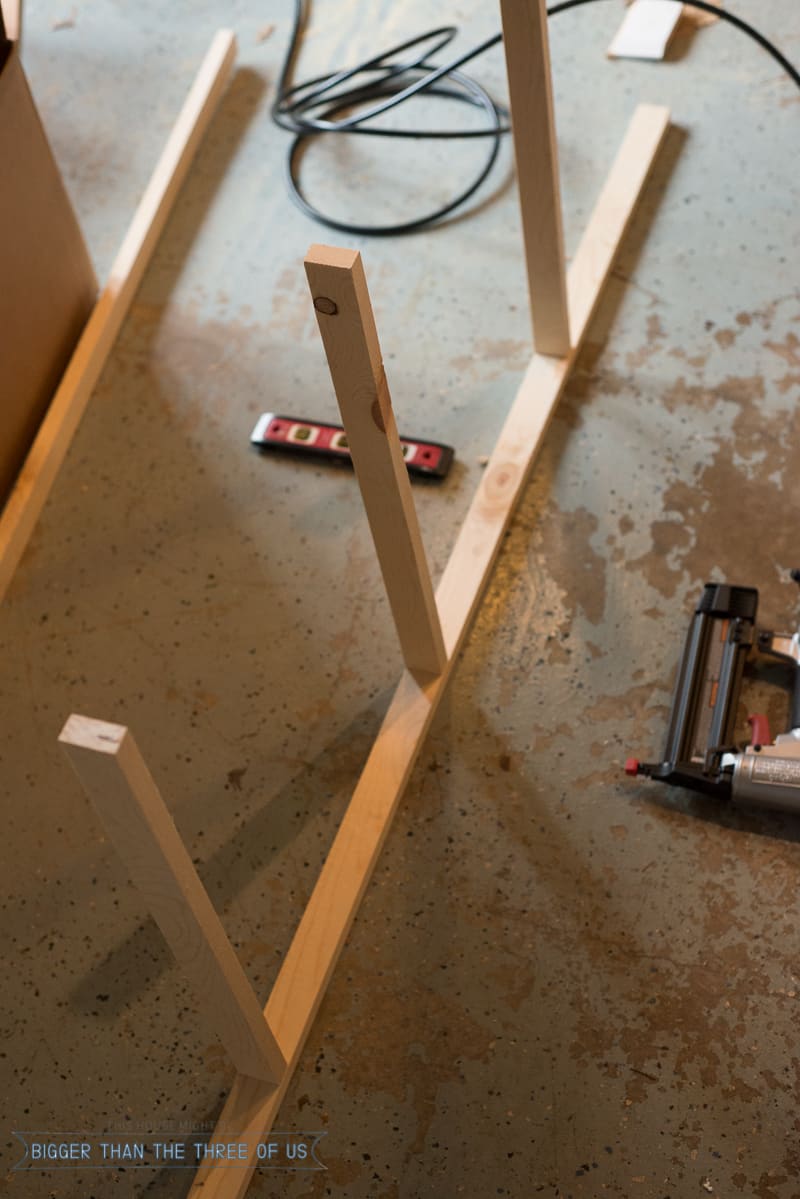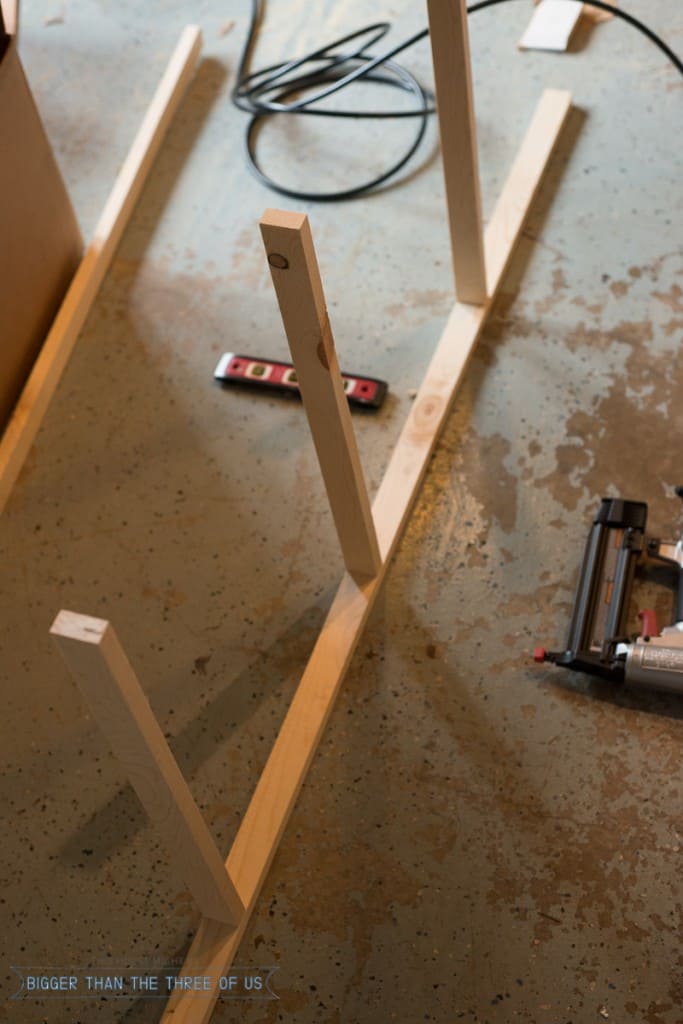 I didn't sand or paint. I think it looked ok in the natural wood state.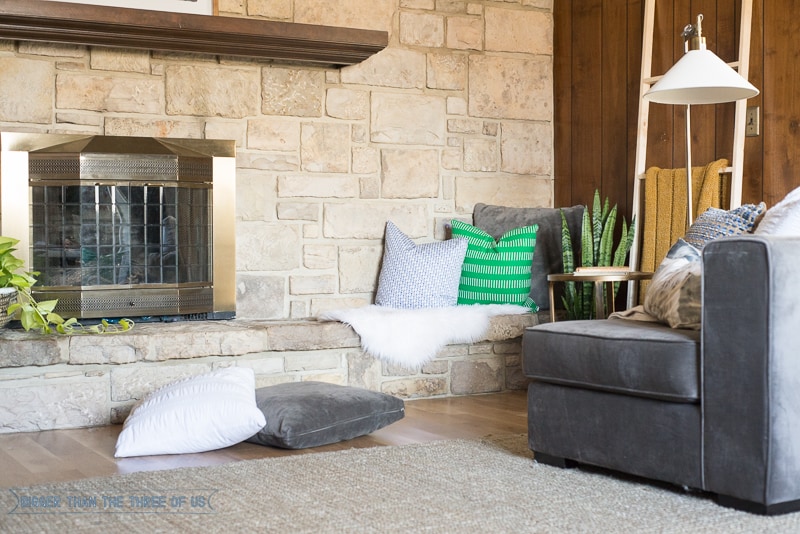 Do I love it? I like it. I think for the price point and for having scrap wood - it totally works.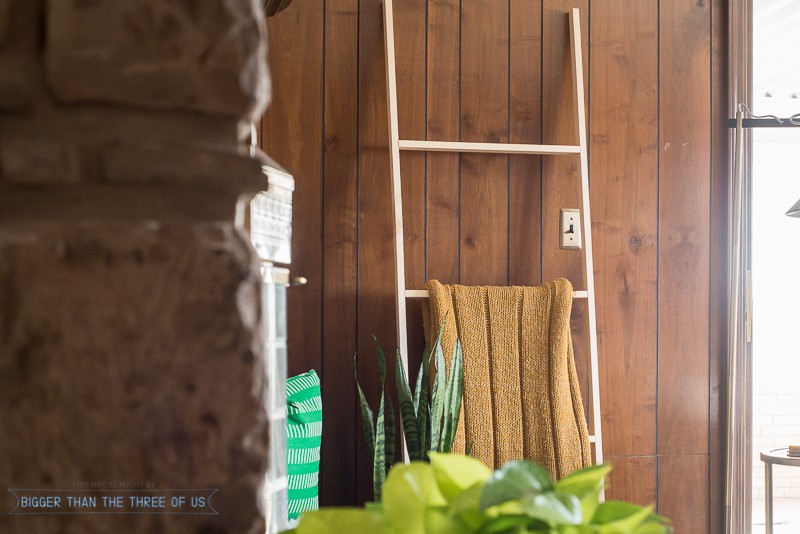 Take my advice and look around at all the blanket ladder tutorials out there. There are so many to choose from. Use some scrap wood like I did or buy dowels... have fun and be creative!
Or, if you want to buy one, I'm loving these:
*Affiliate links below. Thanks for supporting this blog. Click to read my disclosure policy.

These blankets are all affordable if you need some for your ladder.