A bold black master bedroom including a crown molding installation, gallery wall and more! Tune in to hear all about it.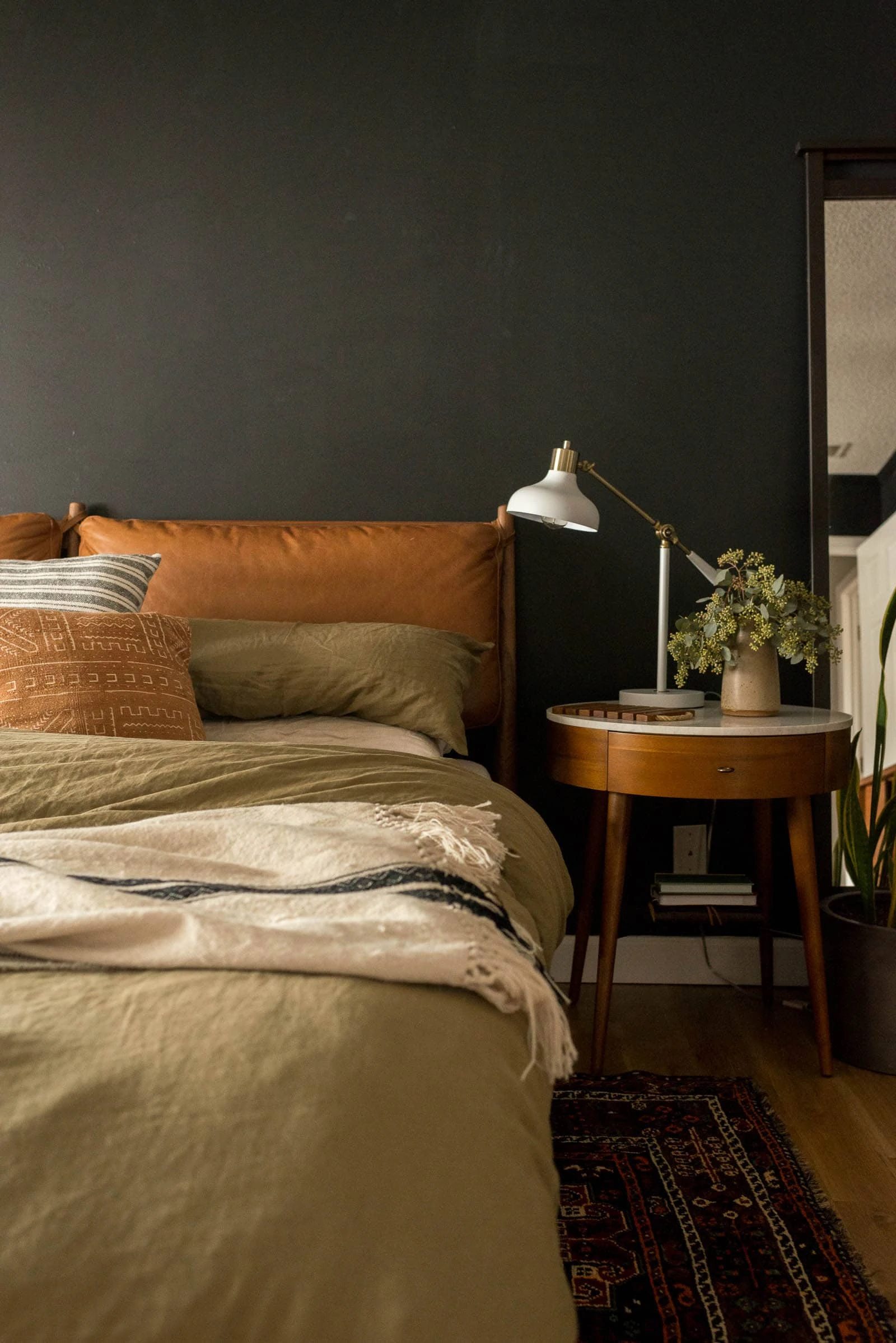 Listen below or find us on your favorite podcast app: iTunes, Stitcher, Spotify, GooglePlay and Overcast
I went BOLD with a recent design choice. I painted all the walls of my bedroom true black and added black crown molding. It took some getting used to but now I so glad I made the leap! Tune in to hear why I decided to do this big change, dealing with a room that's actually too big, Luke and I's first experience installing crown molding, and more.
Resources mentioned:
You can find us on our blogs or connect with each of us on Instagram:
And you can join our Facebook group here to connect with other listeners and ask questions!