Do you shop on Craigslist? I either get on there quite frequently or I forget about it for months. I'm like that with quite a few things but I'm definitely like that with Craigslist. BUT, if you are a regular shopper there then you know that there are BARGAINS to be found. Seriously, there are so many great things on there. I kinda wish we lived in a bigger city because, every once and awhile, I'll look (for kicks) at what a bigger city has on Craigslist and I'm blown away. Even if you live in a smaller city (like me!) there are still awesome things to be found.
A few weeks ago, I hurt my back. Like, I was laying on the couch for two weeks unless I was going to therapy appointments. Well, a girl can only do so much Netflix. Low and behold, I hopped on Craigslist and found an amazing pair of chairs. I texted the seller to see if he still had them and he did. I knew Luke wouldn't be crazy about them until I showed him a few inspiration pictures from Pinterest on how they could work in our living room.
He still wasn't crazy about the Craigslist chairs but he agreed to go pick them up.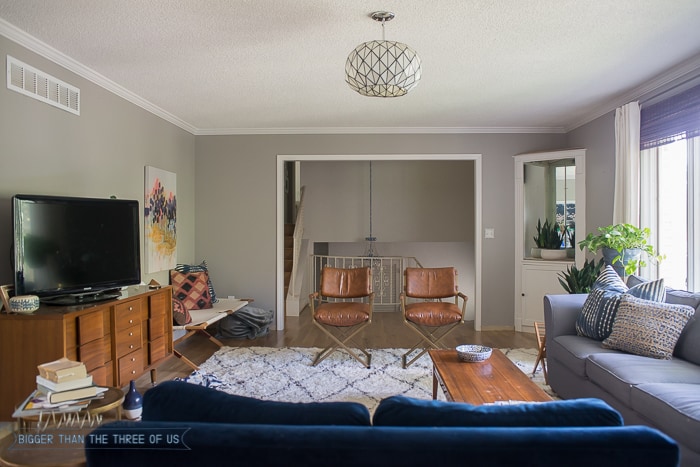 I knew they would work! I really love them and they are so comfy!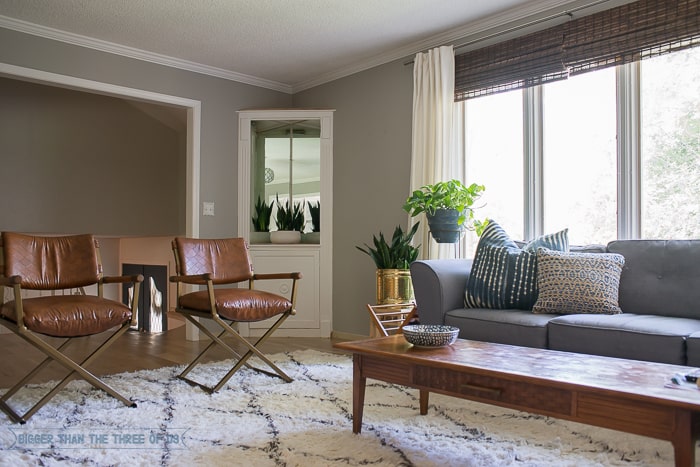 For less than $65 each, I think I got a steal!
I'd been craving a change in the living room since I showed you the living room evolution. By switching up the couch layout and adding the chairs (and cot), we have a totally different vibe going on.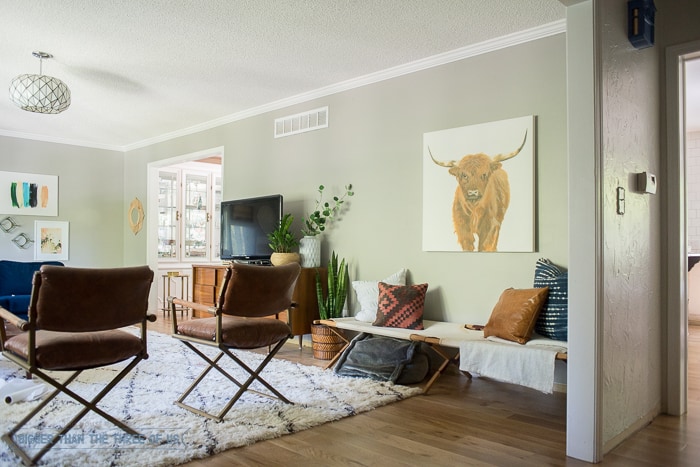 Also, can you tell from the last photo that I switched things up again? My favorite art piece moved walls and I think he looks pretty good where he's at now.
So, tell me...do you Craigslist?