It's that time of the year where pumpkins, corn stalks and hay bales are everywhere. Our neighborhood is especially bountiful with fall decor. The natural landscape of the neighborhood is just beautiful, but people who live here really care about making their house homey. So, that usually entails beautiful holiday decorating. Not that we have to keep up with the Jones's (because common, we work on a budget here), but I felt disgusted with the lack of Fall cheer. Well, that combined with our four-year-old pointing out that he really liked the decorations in the other yards (raising him right, ya'll). So, I started looking around the house and came up with a few easy things that made our front porch season appropriate. The best part about it is that the total cost was FREE. Seriously, anyone can do these things and I think you will see that Fall decor doesn't have to break the bank to be pretty. Not that I would be complaining about it if I had the extra mulah to spend on lots of pumpkins and extras.
Back in the Summer, our front porch looked like this: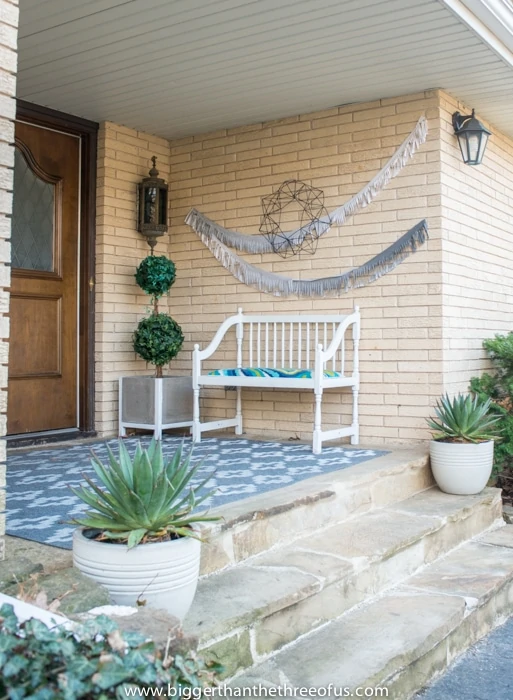 It was cute and perfect for the Summer, but it didn't fit for Fall at all. The agave plants had to be taken inside due to the weather and the swag fabric bunting was looking a bit worse for wear. The himmeli wreath held up perfectly though and I thought it would transition well for Fall/Winter with just a little help.
I had some scrap fabric laying around and I just wove it in and around the inside triangle pieces of the wreath.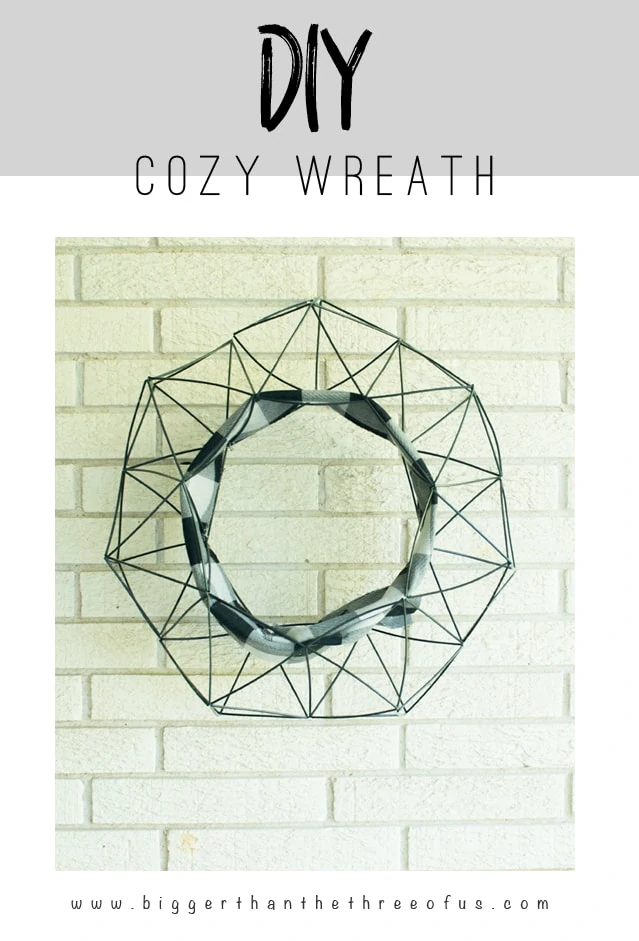 I decided to make another one so that I would have two to hang on the front doors.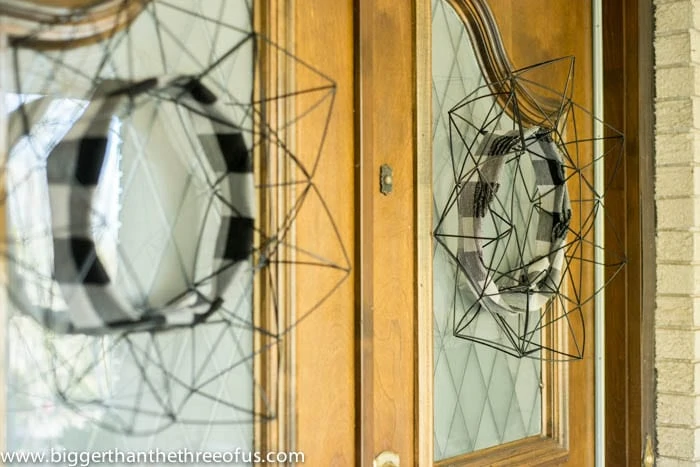 A quick trip to the park yielded a whole crate of pinecones. I had thought to do something else with them, but in the end I just really liked them in the crate.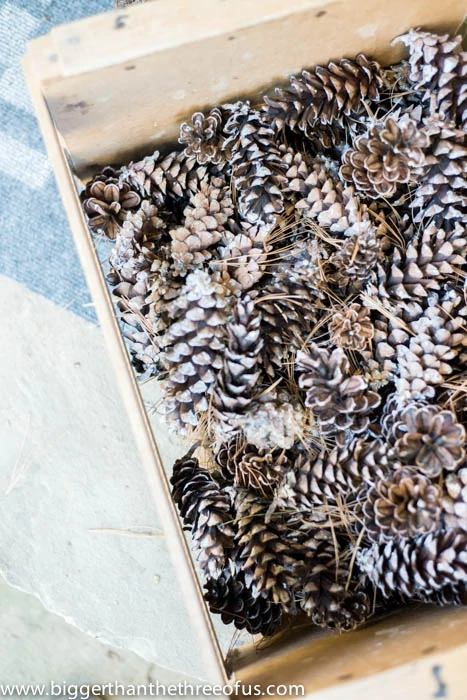 A very casual Fall-ish blanket laid over the bench created a warm vibe; as did the recovered pillow.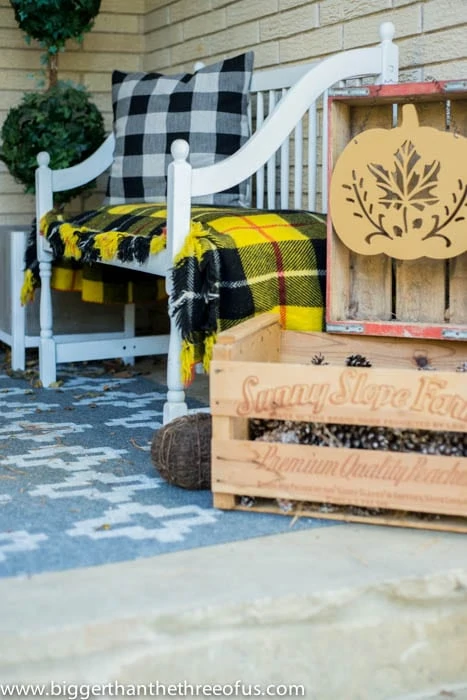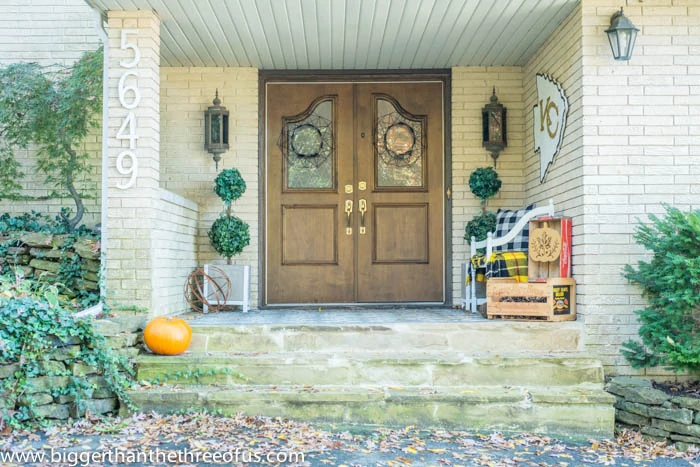 Above the bench needed some love and a DIY Arrowhead was just the ticket. The funny thing about the arrowhead is that I've been on Luke for the last two years' about making something Chiefs (in a non-tacky way... well if you can do it in a non-tacky way. lol) He has been dead against it. So, I've been texting him pictures of 6ft flags that I've been threatening to buy and put in our yard. Anyways, I'm not sure what gave... but I have my arrowhead now. =)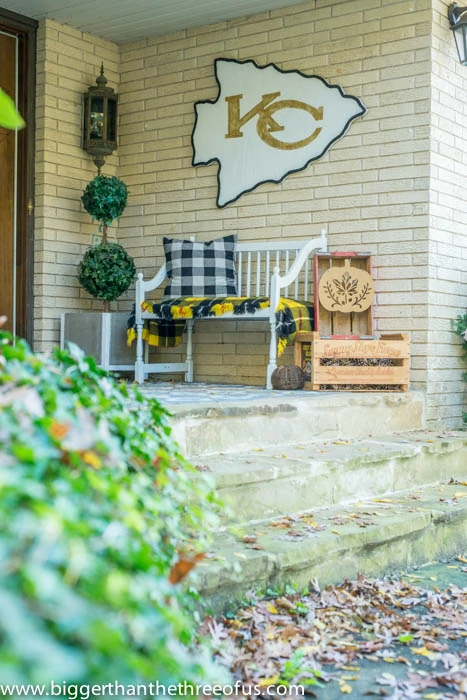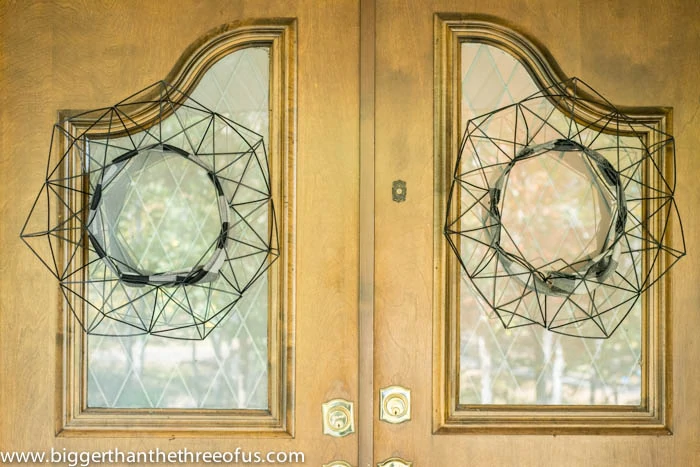 The pumpkin hanging and the red crate were both things that were on hand.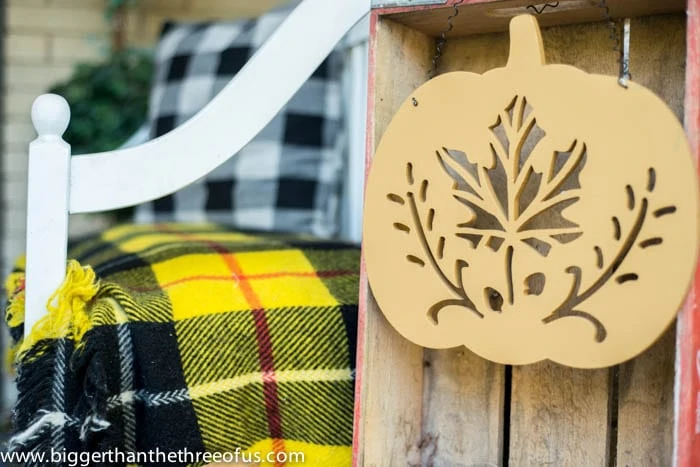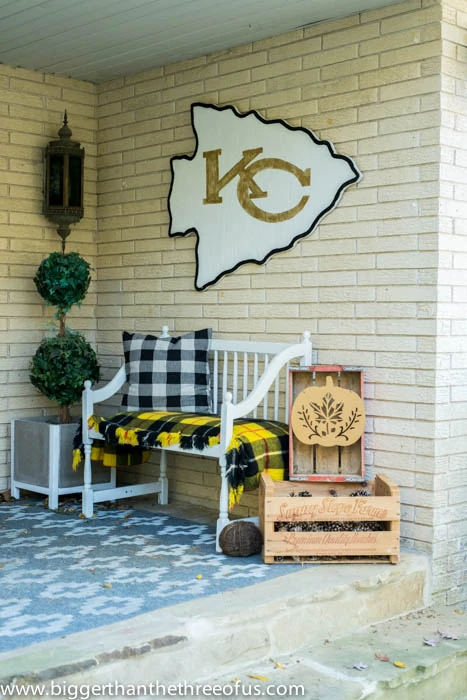 The rug was a DIY from last year (which I still love).
Seriously, for $0 out of pocket I'm so happy with our little front porch. It sparked more and more ideas for Christmas and I almost can't wait to bust out some of that decor.
I hope you enjoyed our front porch tour and I hope you came away with some Front Porch Ideas that you can do!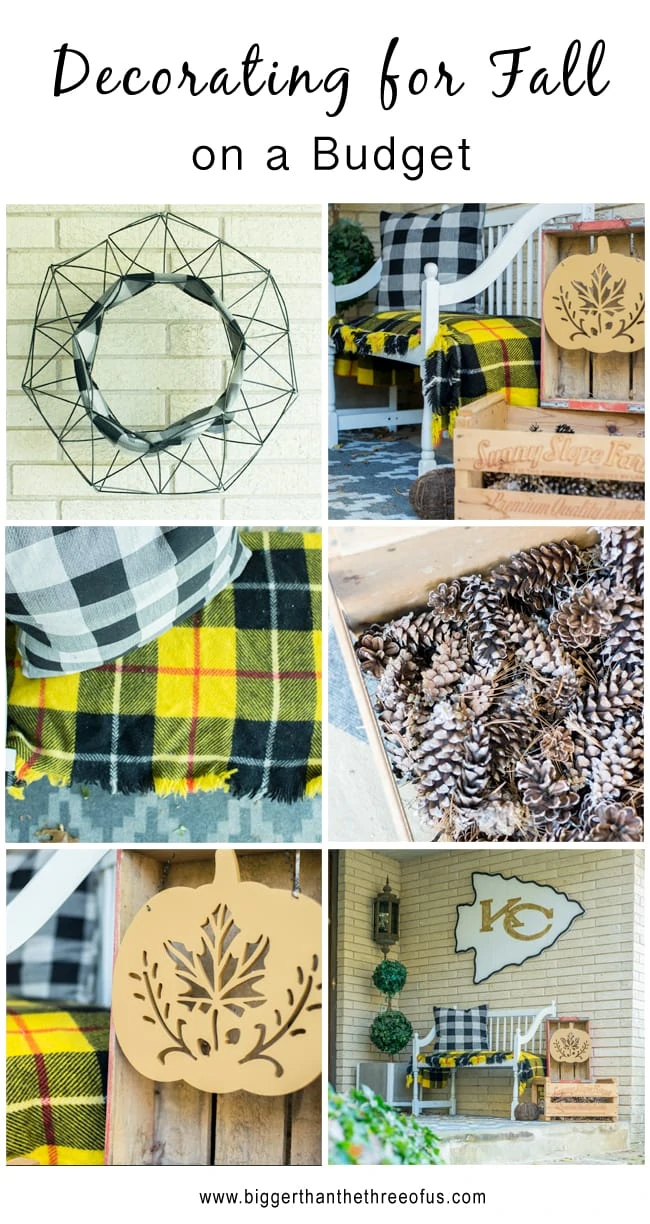 If you liked this post, then you might like: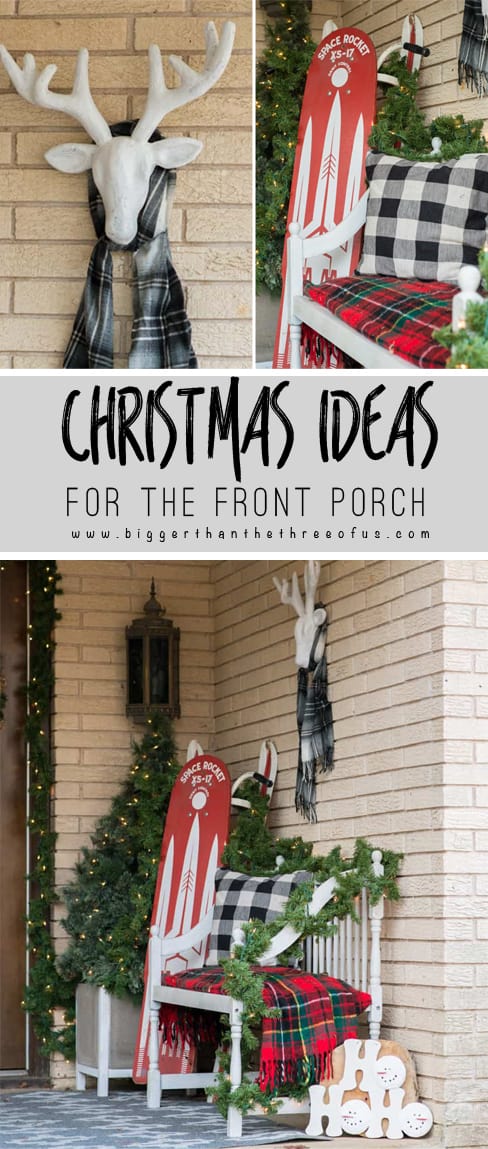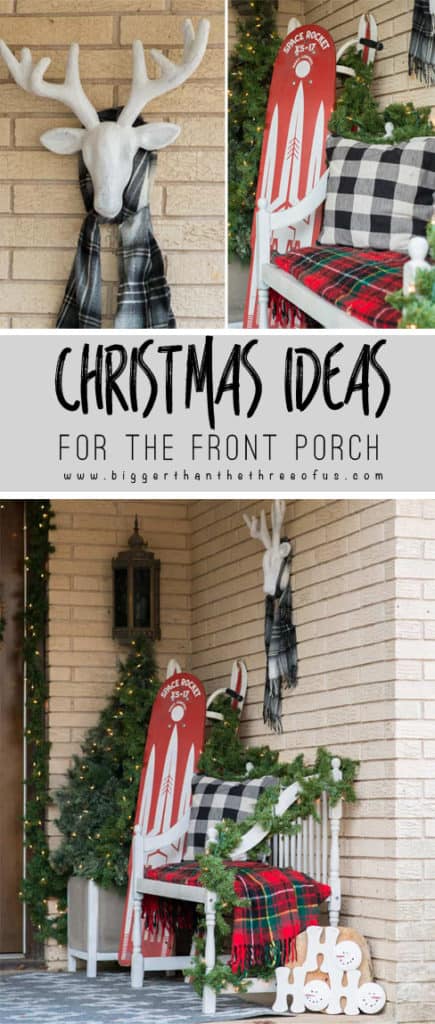 Christmas Ideas for the Front Porch