Happy Monday! I'm glad you're here today.  I'm teaming up with a great group of bloggers to bring you Christmas Tours (thanks to Lovely Etc. for organizing). So, if you are coming from the blog hop, welcome! I hope you guys aren't disappointed with my tour! I decided to focus my efforts on one space. I'm here to show you that space; but also to give you some tips for Decorating Your Front Porch For Christmas.
Decorating Your Front Porch For Christmas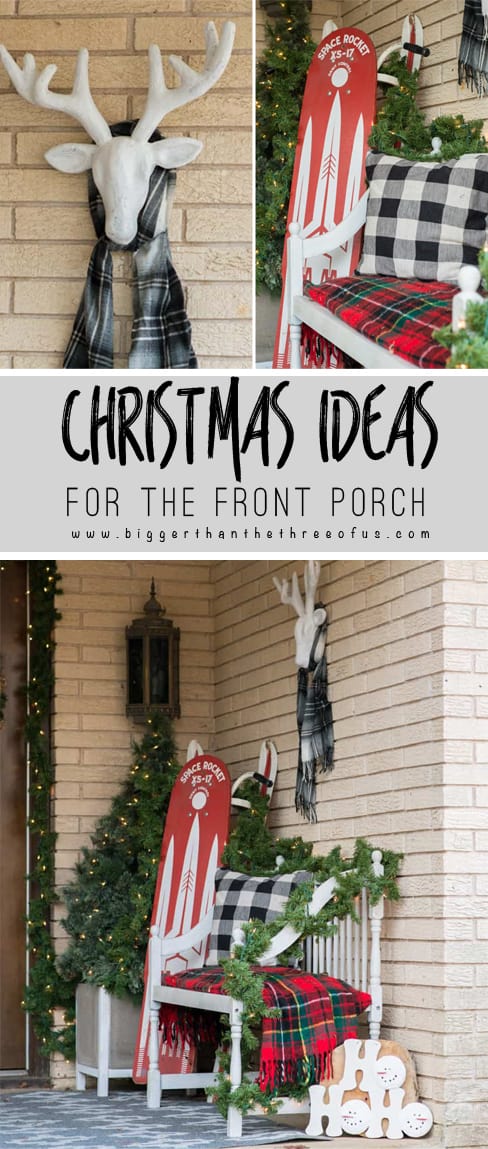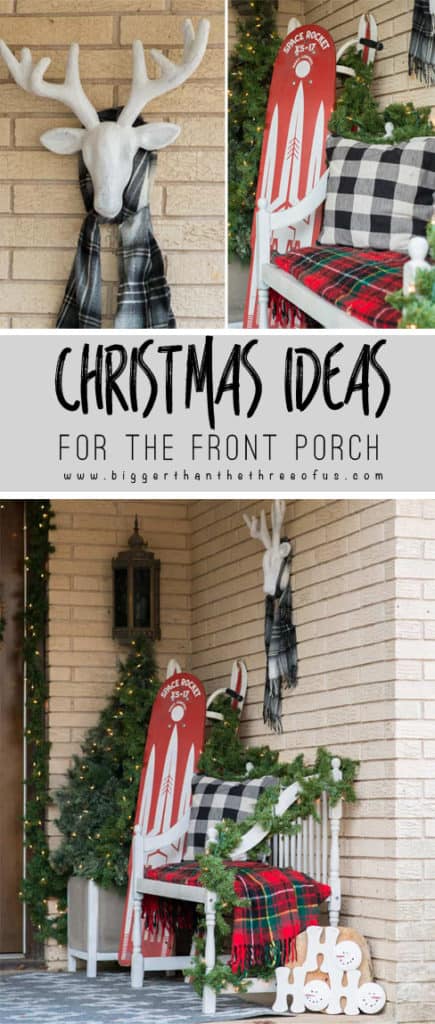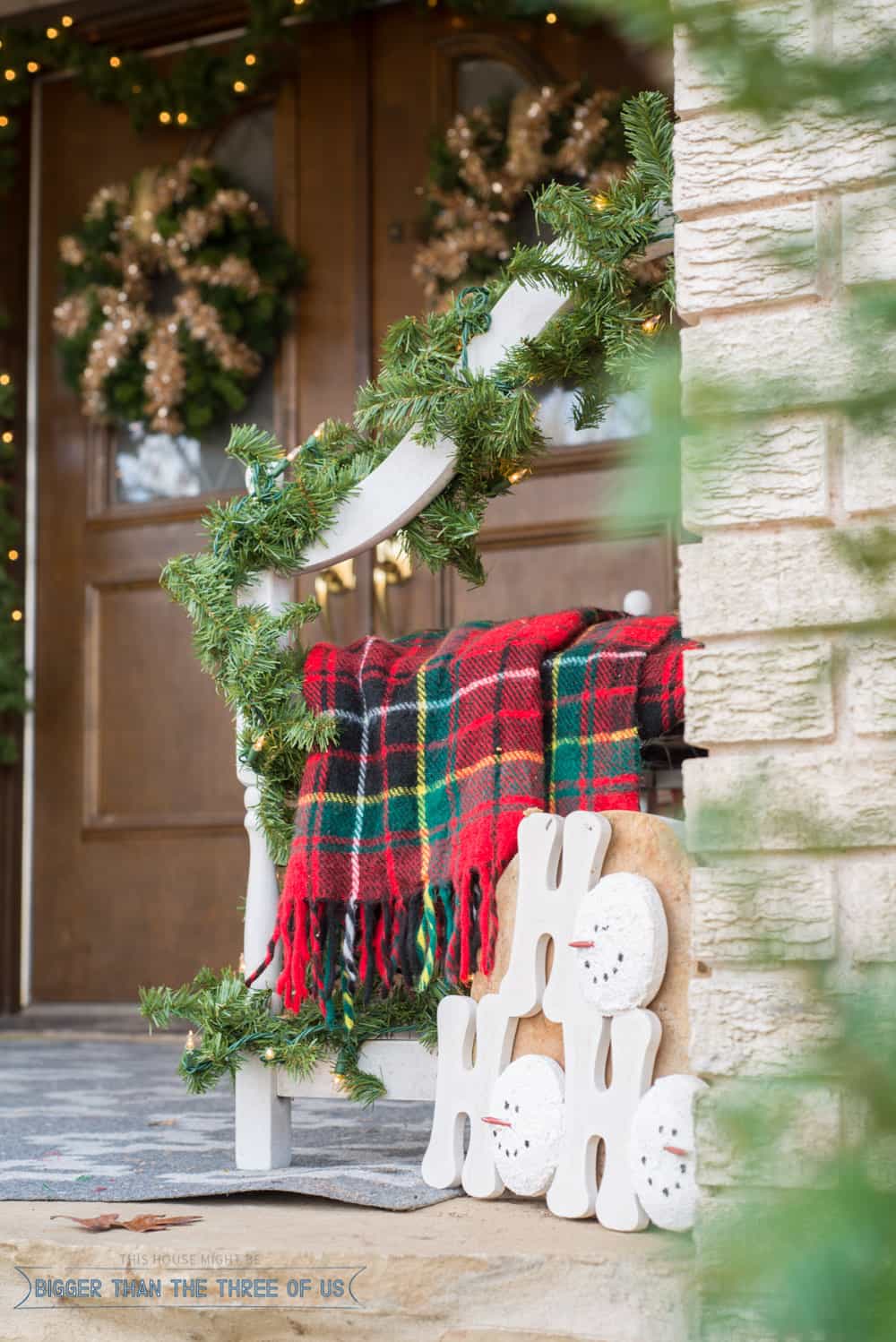 You guys want to know something kinda funny? I've always loved, and I mean loved, decorating for Christmas. The more the merrier was my mantra. But, over the last two years I've started to feel completely overwhelmed by it all. I'm not sure if it's because we have a kiddo who is involved in extra things or if it's just life in general. But, decorating the house for the holidays began to not be fun. A huge part of that was due to the fact that the decor pieces didn't feel calming. I love the twinkling lights, the feeling when you are sitting by a glowing Christmas tree, but the rest of the decor... just kinda made me look around and feel like everything was cluttered.
So, this year, I decided to let it all go and try to just enjoy the spaces that we have. So, we put up a very simple Christmas tree in our living room (with oversized yard ornaments!) and pretty much called that a day for the inside decor. I walk in to the living room and can totally breathe. It feels magical inside without all the extra Christmas decorations in there. We are majorly enjoying the twinkling lights, the Christmas books that we are reading by our tree and each other. Simplifying... I guess you would say.
But Ashley, you showed a non-simplified picture up above, you say. Yes! The need for simple and un-cluttered apparently doesn't extend to the front porch. Haha. I had a BLAST decorating the front porch and I can't wait to show you.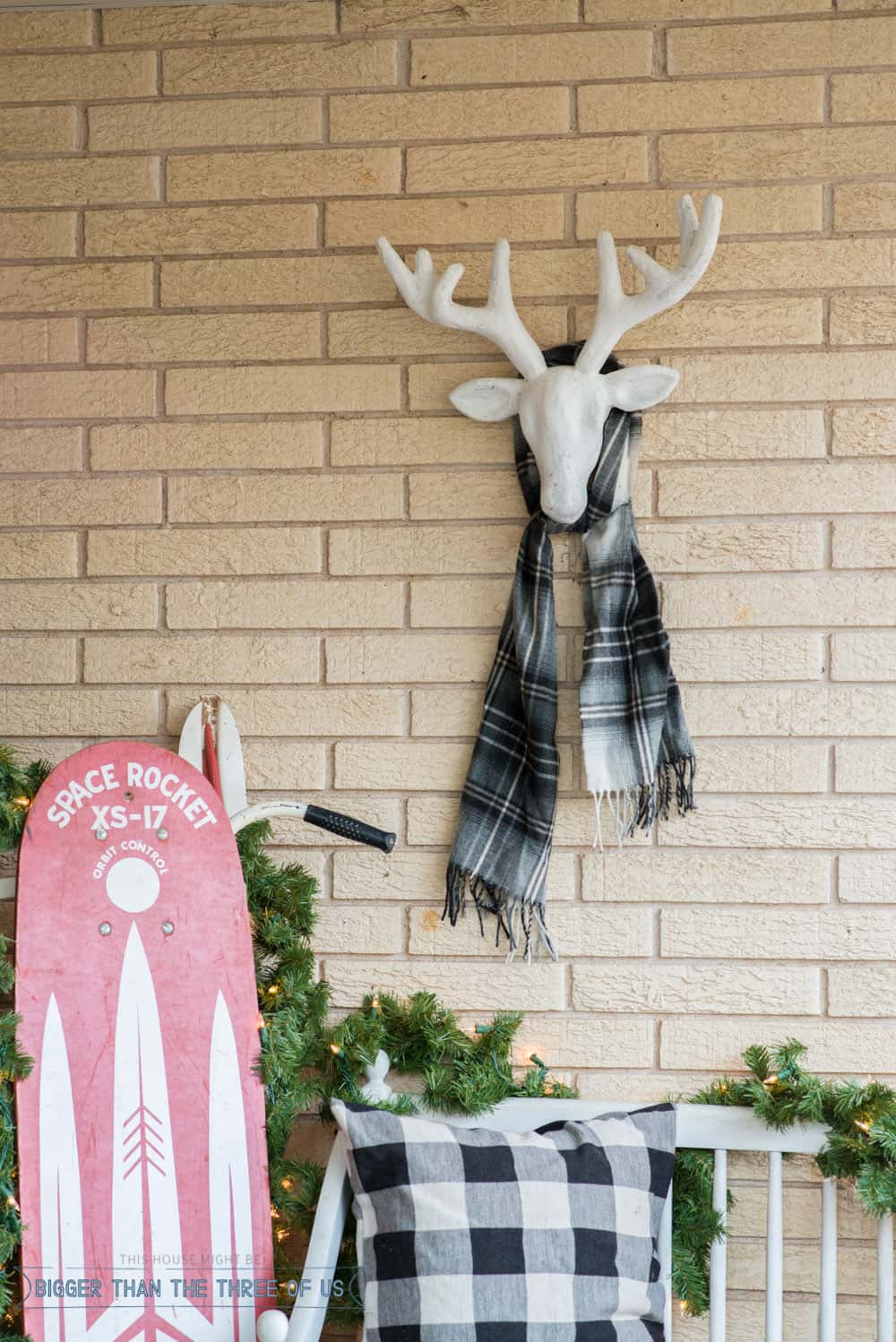 The non-simplified front porch really calls to me. I think part of it is that, to me, its traditional Christmas decor. The traditional decor really works well outside in this area. Whereas inside, it just doesn't go with our usual modern decor. So, this is calming for me when I see it outside. Does that make sense at all?
Sometimes, I guess you can't help how you feel (whether your feelings are logical or illogical). All I know is that, to me, this feels good. It feels welcoming.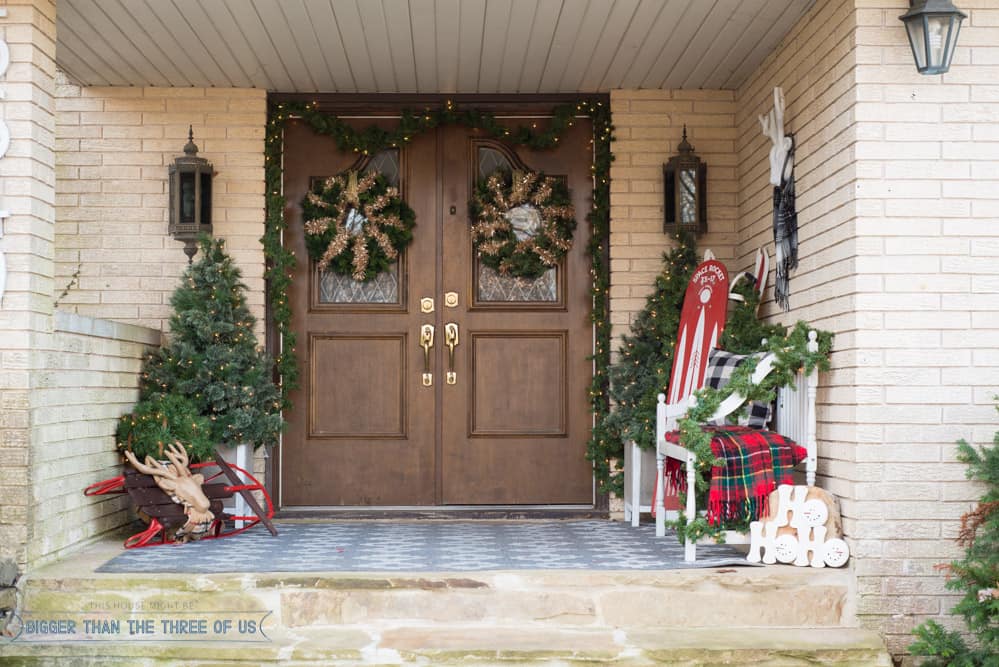 I changed things up just a bit from the Christmas tour last year, but all without buying a single thing.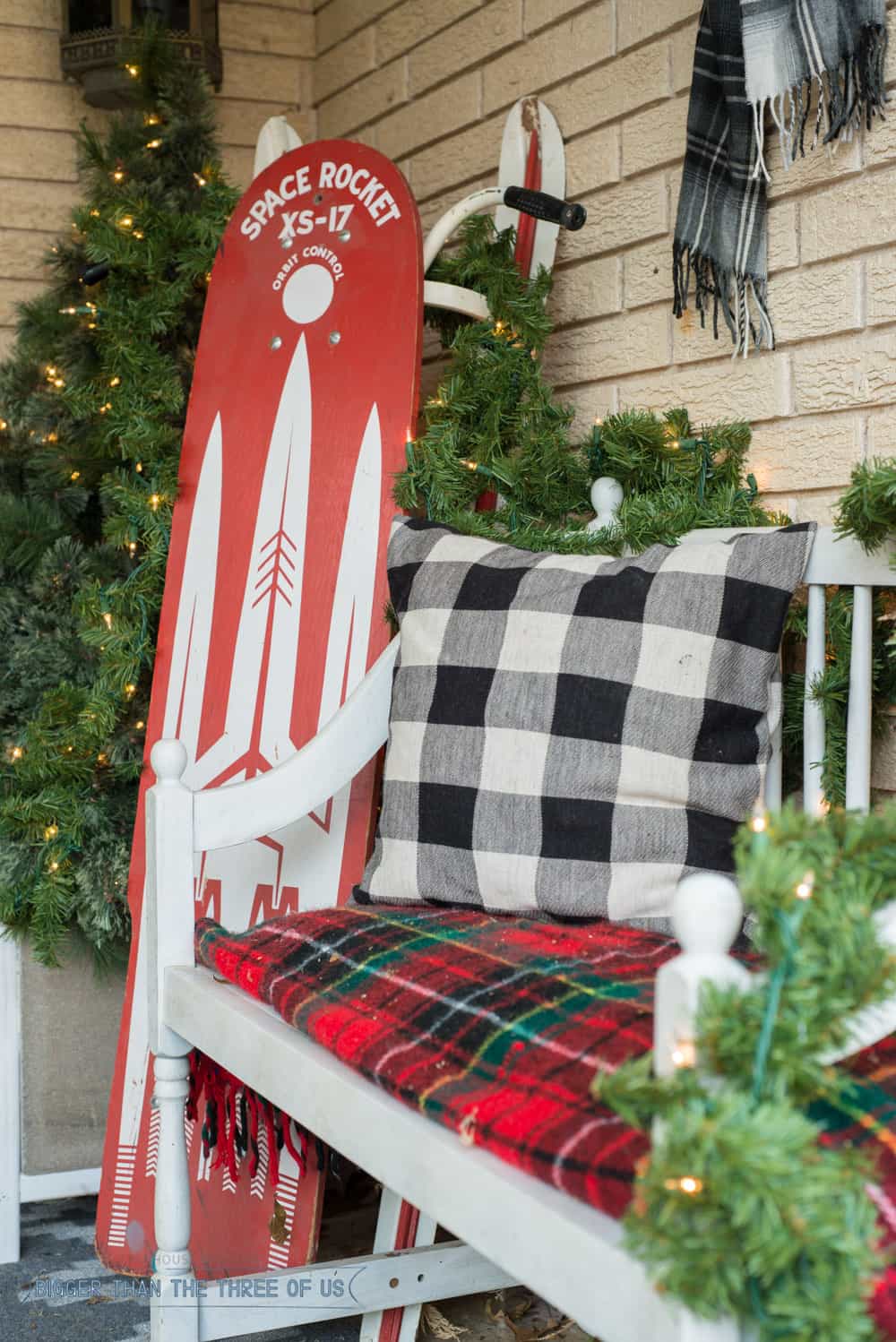 I'm still using the sleds, although they changed positions a bit. The blanket and pillow are the same. I pilfered the hanging deer heads from around the house. Last year I put the white deer head on top of the Christmas tree. It was cute up there, but I love it on the front porch with a scarf tied around it's neck.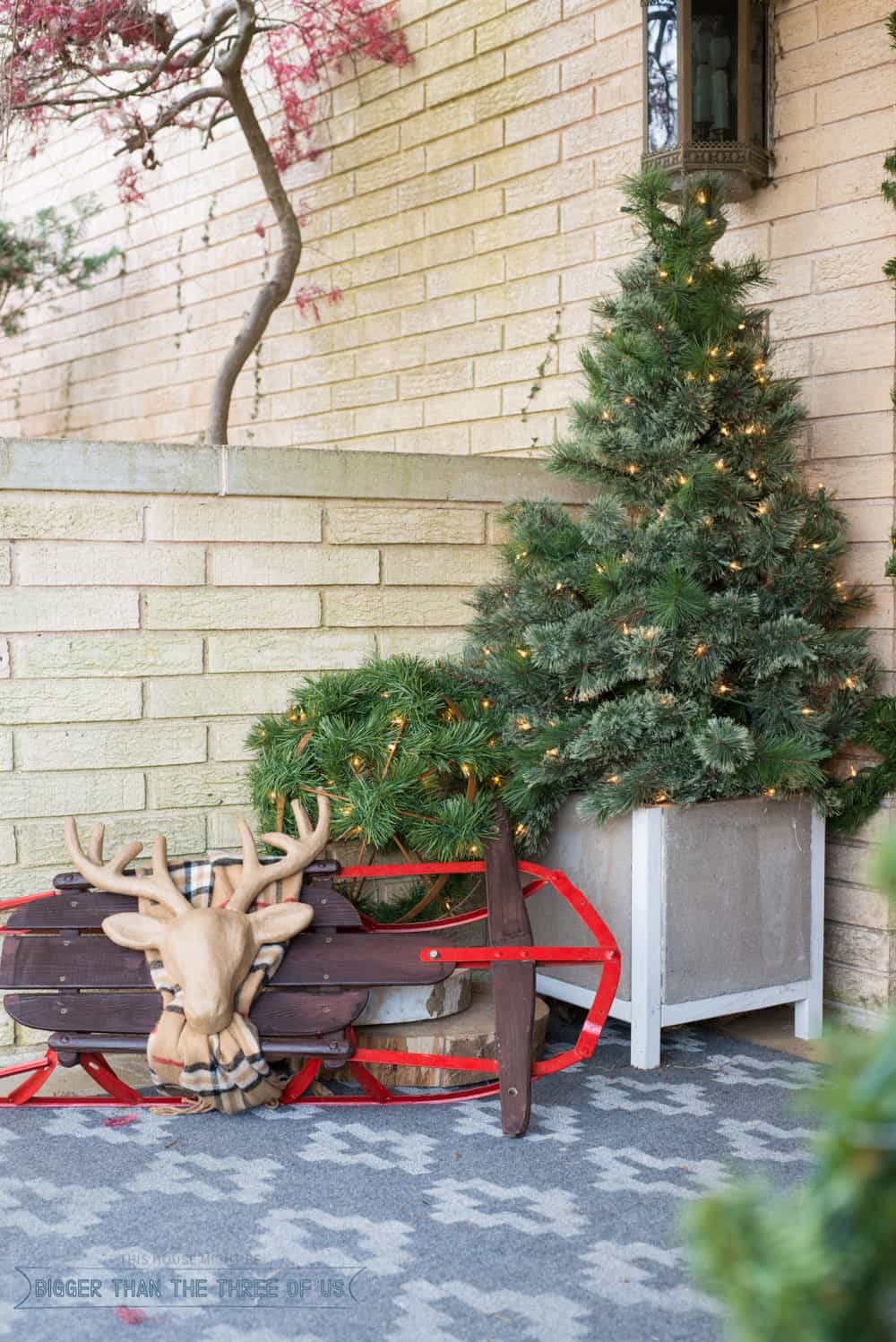 Yep, you heard me right. I tied scarfs (like I pilfered our coat closet) around their necks to give them more texture. I also added some tree slices that we had laying around from my sister's wedding.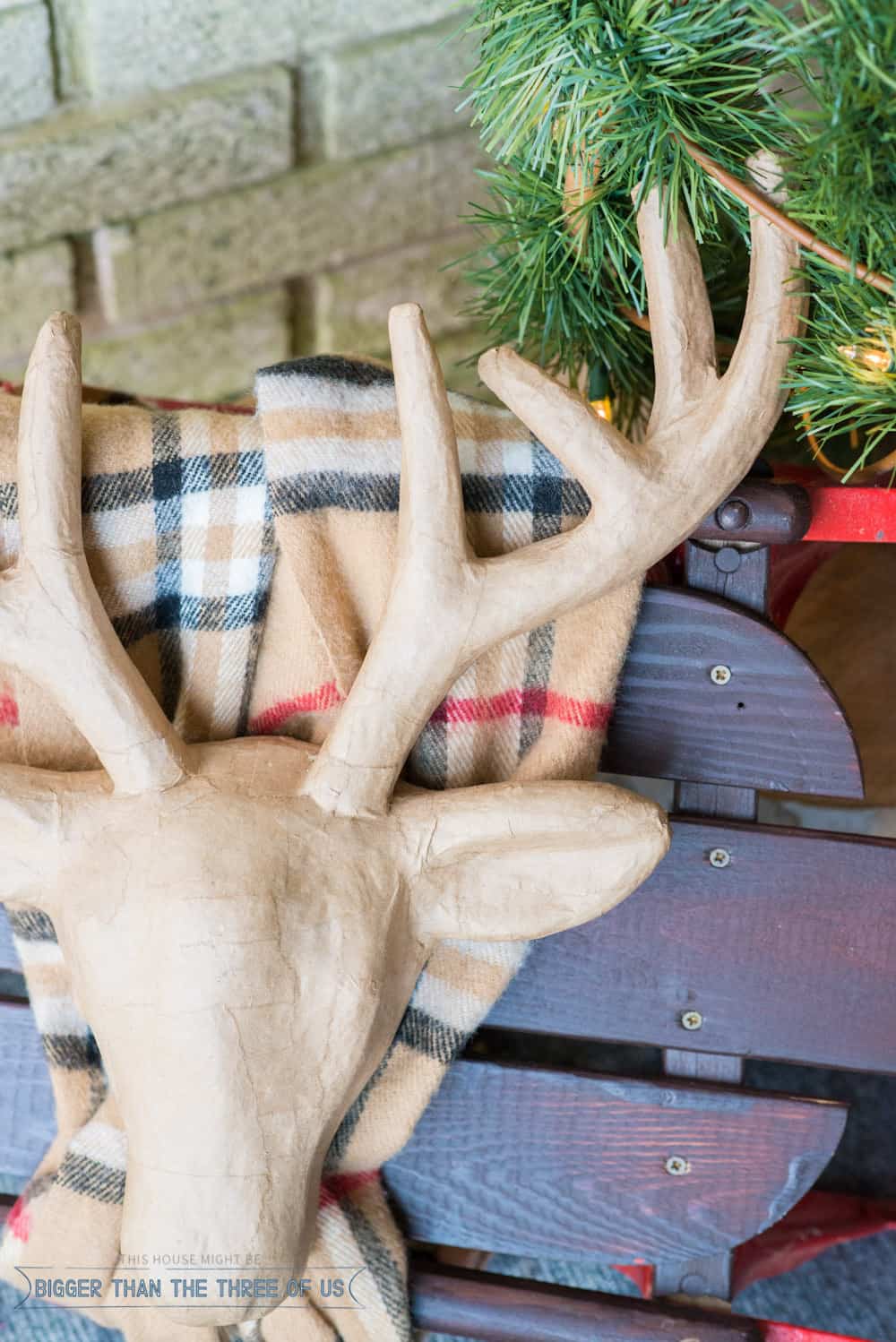 I incorporated more lighted garlands in the space and I think they are really key to how cozy it feels.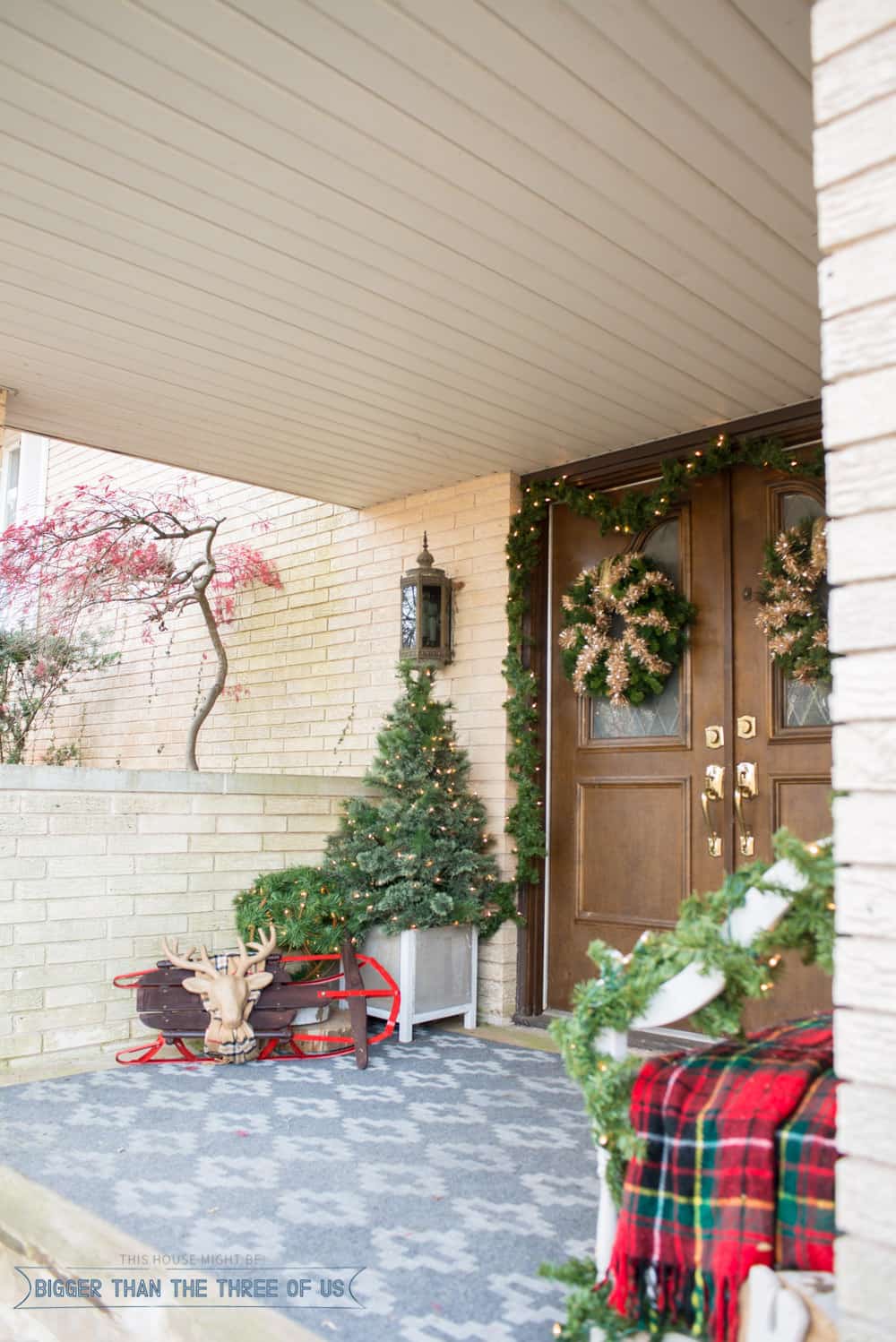 The wreaths got a make-under. My mom made me a wreath about 10 years ago and it was just so cute. But, I was so sick of it. With her blessing, I deconstructed it as well as another one. I wrapped some tinsel garland around the two 'new' wreaths and called it a day. It's funny how something so simple can be a nice change.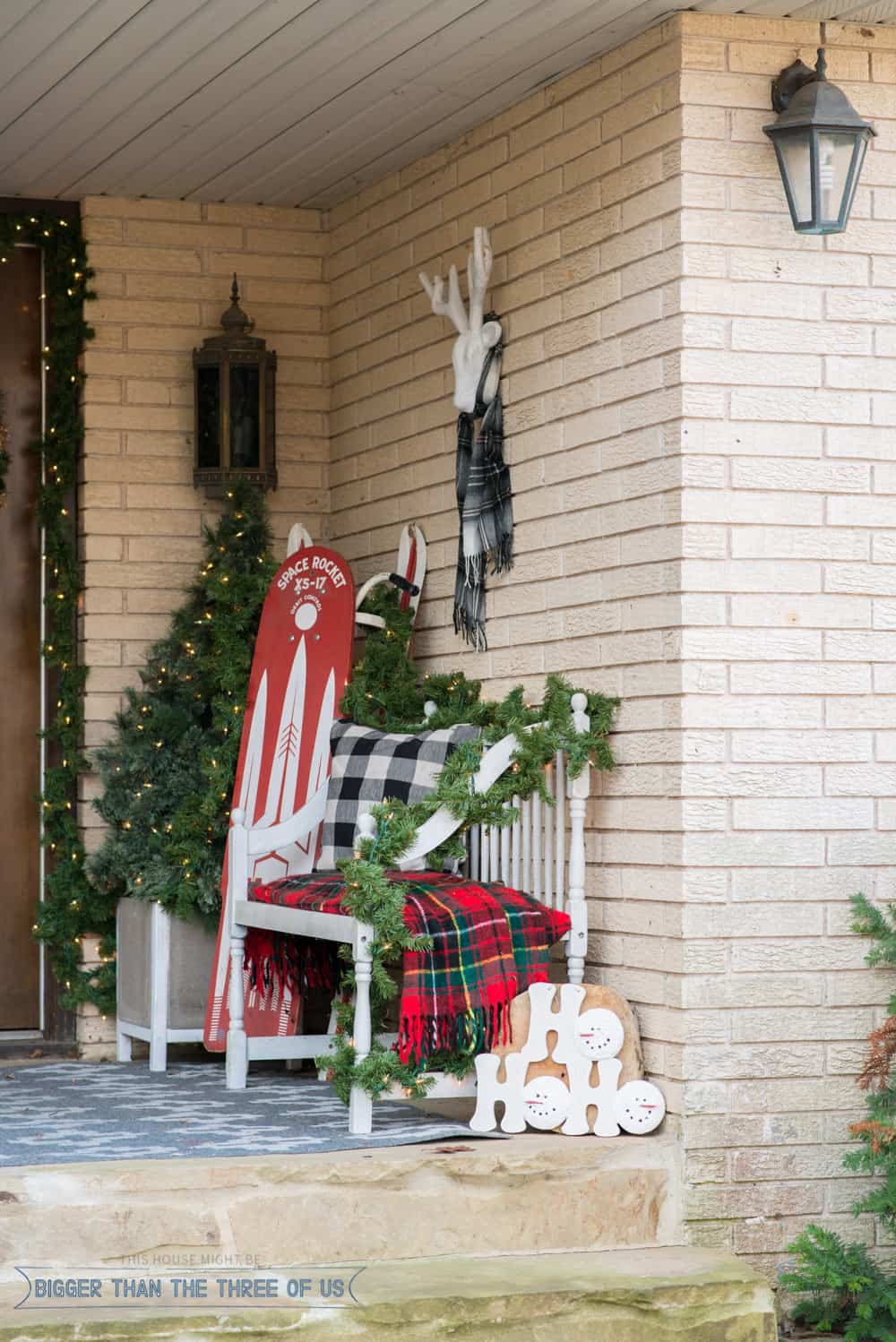 I hope you enjoyed our Front Porch Christmas Tour.
If you are in the market to shop for a similar look, I've rounded up a few options.
SHOP THE LOOK
*Affiliate links below. Thanks for supporting this blog. Click to read my disclosure policy.

Pin For Later : Decorating Your Front Porch For Christmas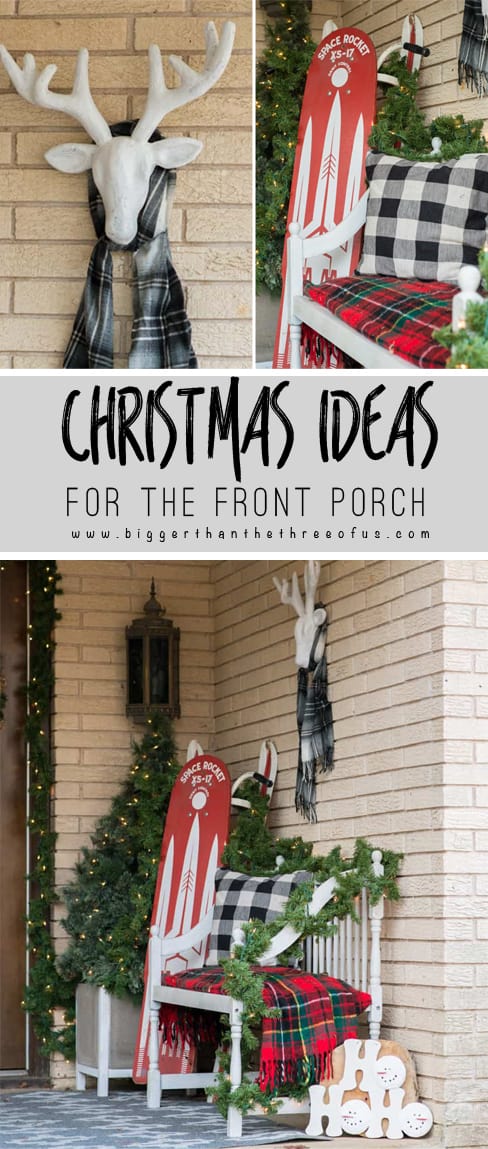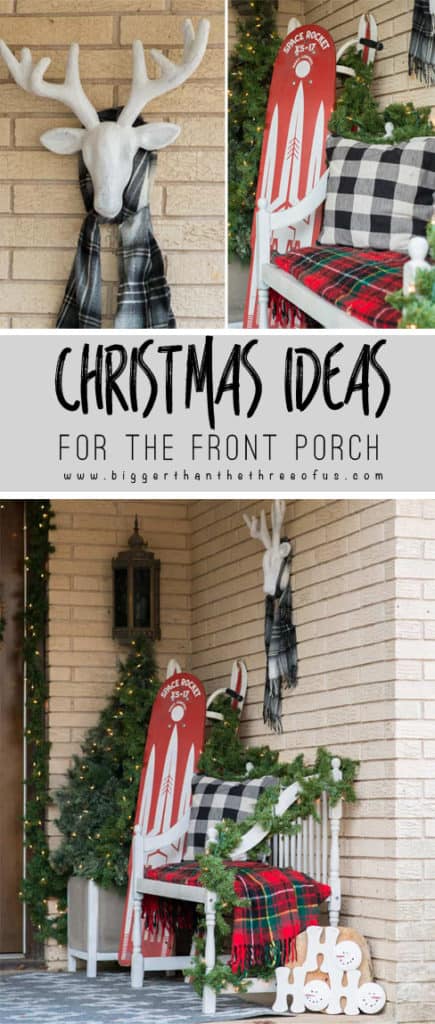 If you love Christmas tours, then I'm sure you will love all the ones that are happening this week. Make sure to stop by on each day and visit all the amazing tours.
Monday
Tuesday
Wednesday
Thursday
Friday