This is a sponsored post written by me on behalf of BlogHer for Walmart Photo. All opinions are 100% mine.
Ho Ho Ho, Merry Christmas! Ha. Sorry, I just had to say it. But seriously, Christmas is just around the corner. I for one, do not like to leave things to the last minute around Christmas time. Whether that be pre-planning meals, getting coal for Luke's stocking (just kidding) or wrapping all the presents... I like to get it all done early. Well, I'm proud to say that I've wrapped all the presents that I currently have. Wow, right?! Yes! The presents turned out so cute that I thought I'd share a Trim Your Christmas Packages post so you can wrap yours just as cutely.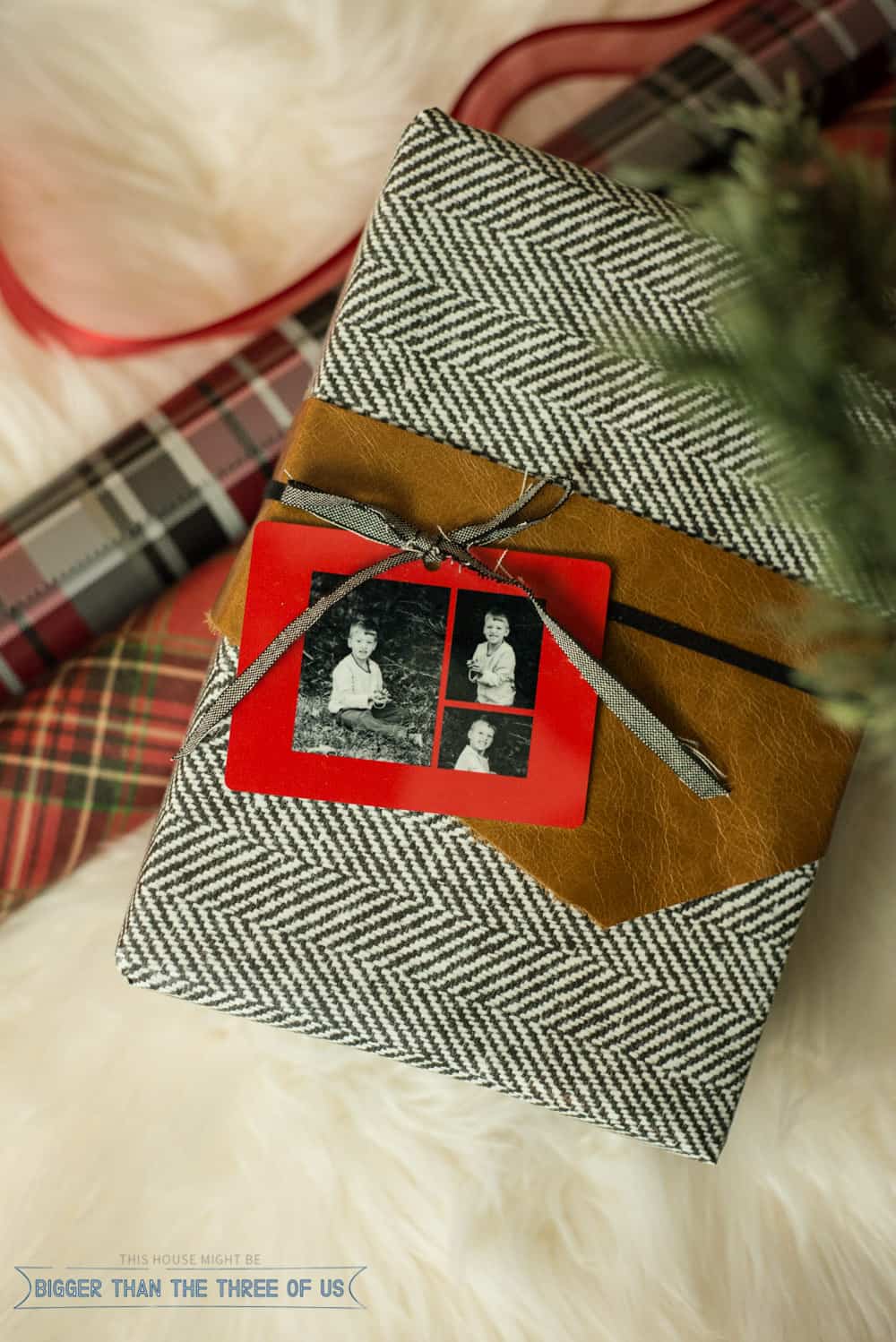 Can you honestly tell me you've seen a cuter wrapped Christmas present? I made a few different versions, so I'll break it down for you. Spoiler alert, all the texture that was added was up-cycled and you can do it too!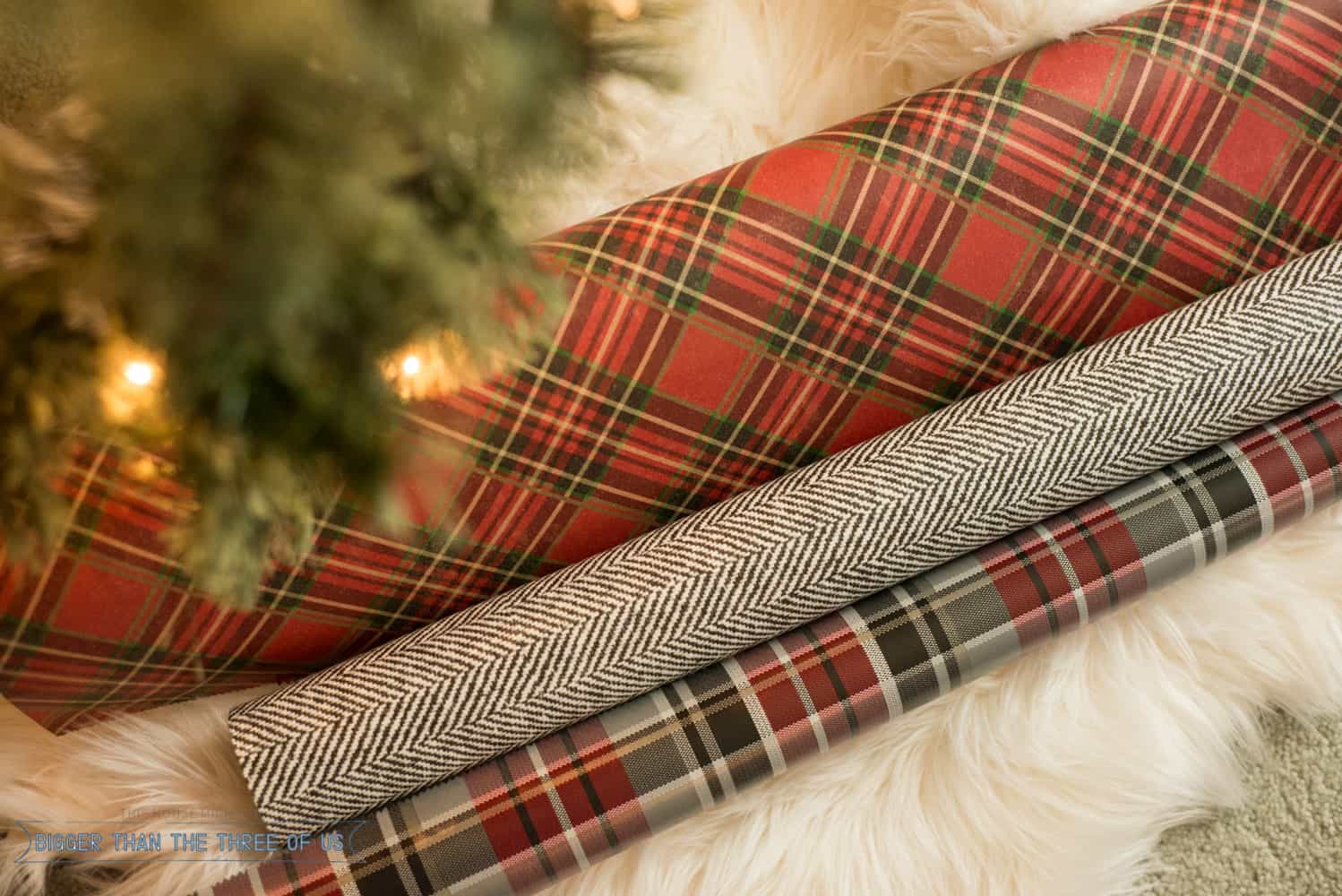 So, first things first. Pick your paper and use that as your baseline.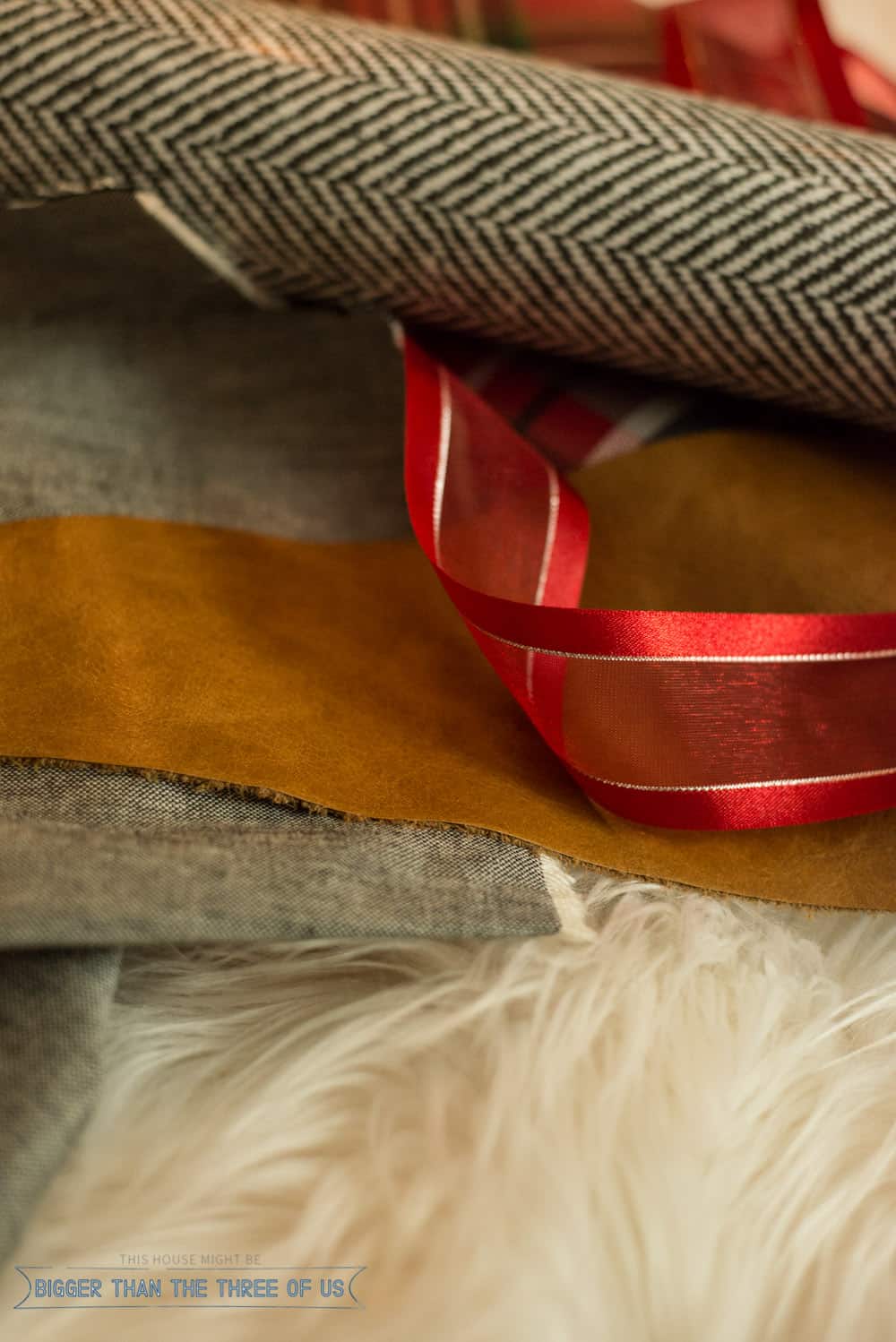 Add some texture by looking through the house for fabric remnants (yep, that leather and gray piece are both small leftover remnants).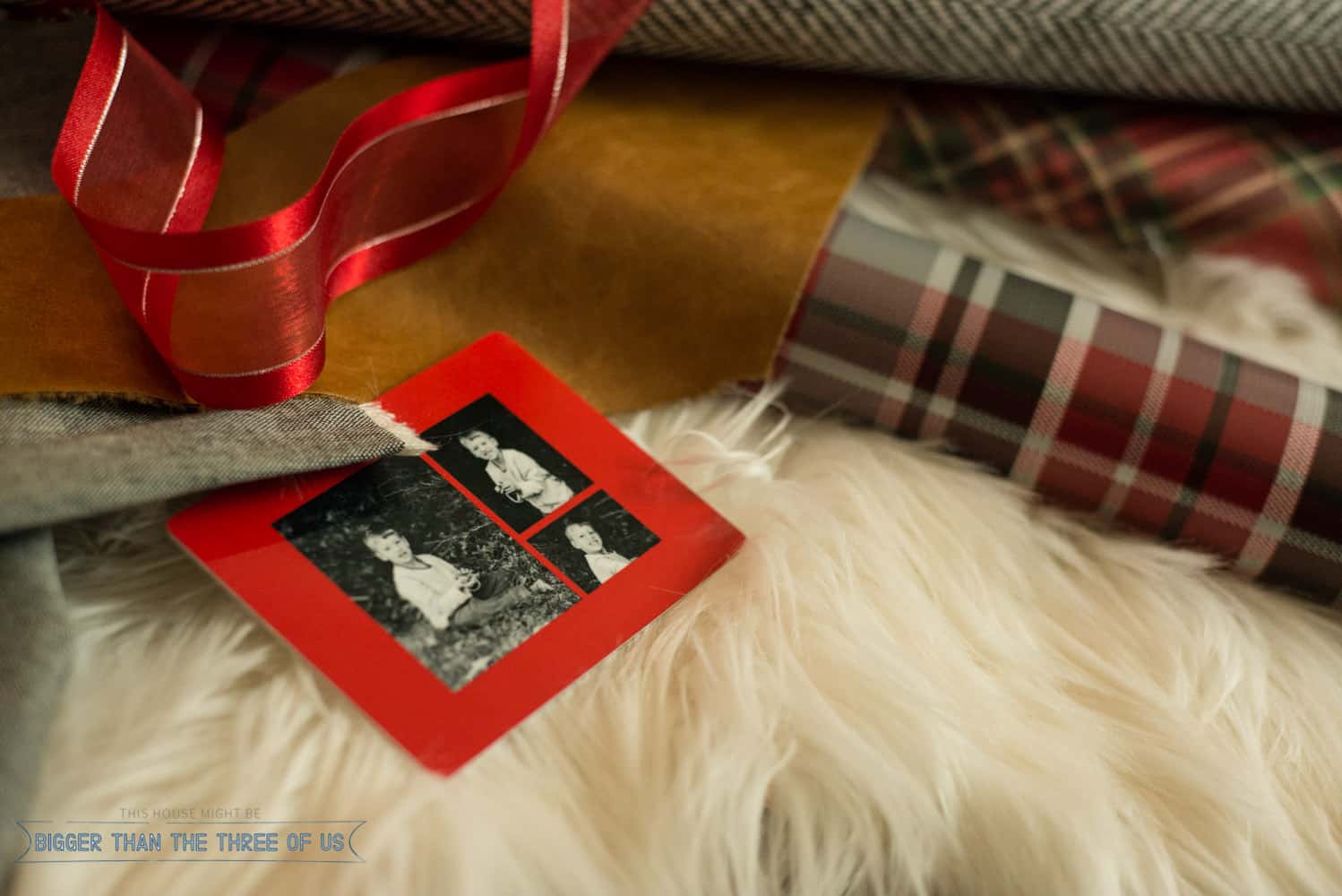 Keep adding fabric, ribbon, or even photo ornaments (to use as gift tags) until you get the combo that you want.
Once your trimmings are all picked out, start wrapping your presents.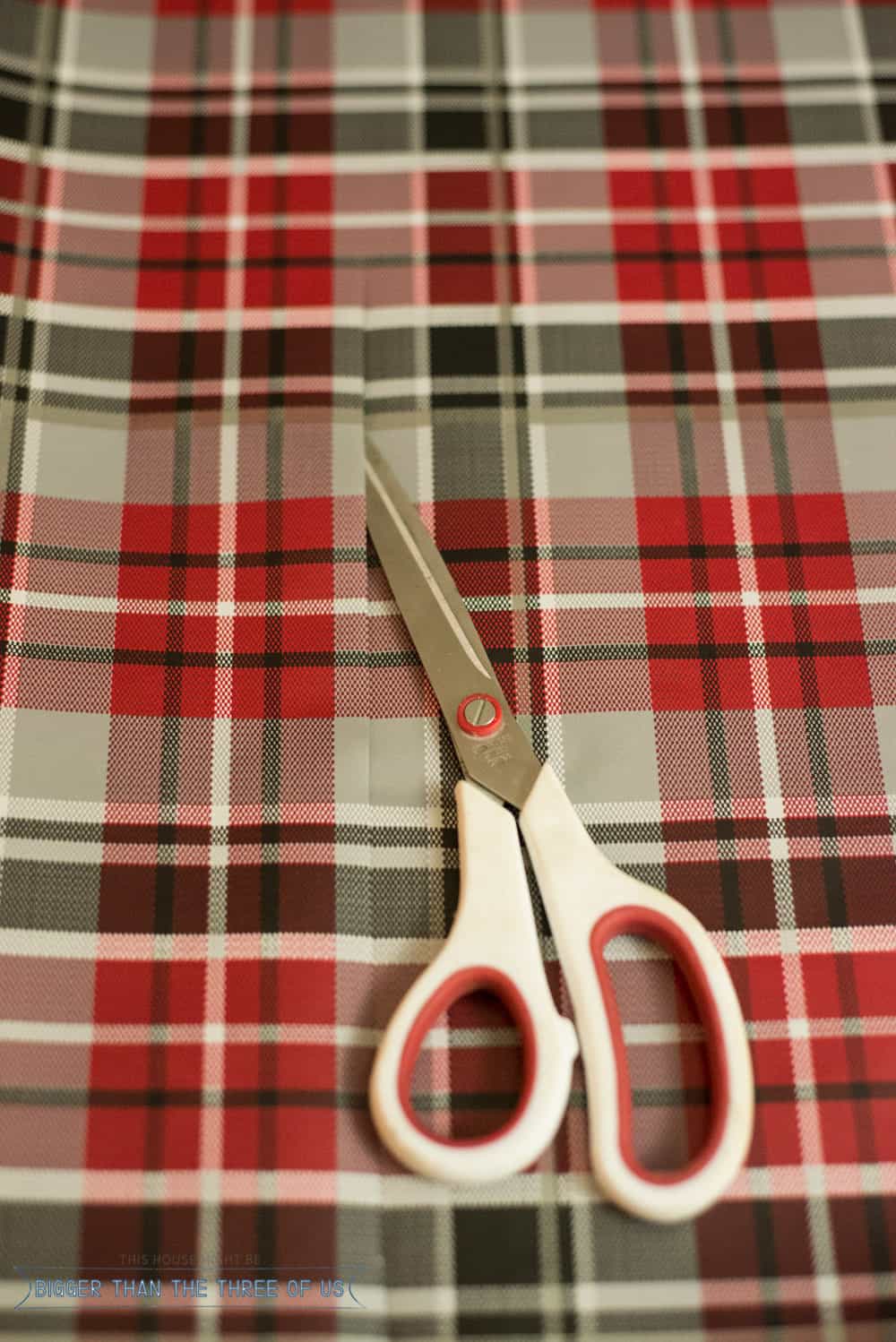 Want a hint on how to wrap well? When cutting your paper, cut face side up so that you can keep a straight line. The straighter the line, the nicer the wrapping will be. *Some paper rolls have cutting guidelines on the back, but if the one you pick doesn't... just flip it over and use the pattern as your guide. Also, that tidbit was courtesy of my years as a retail (gift-wrapping) queen at Cracker Barrel.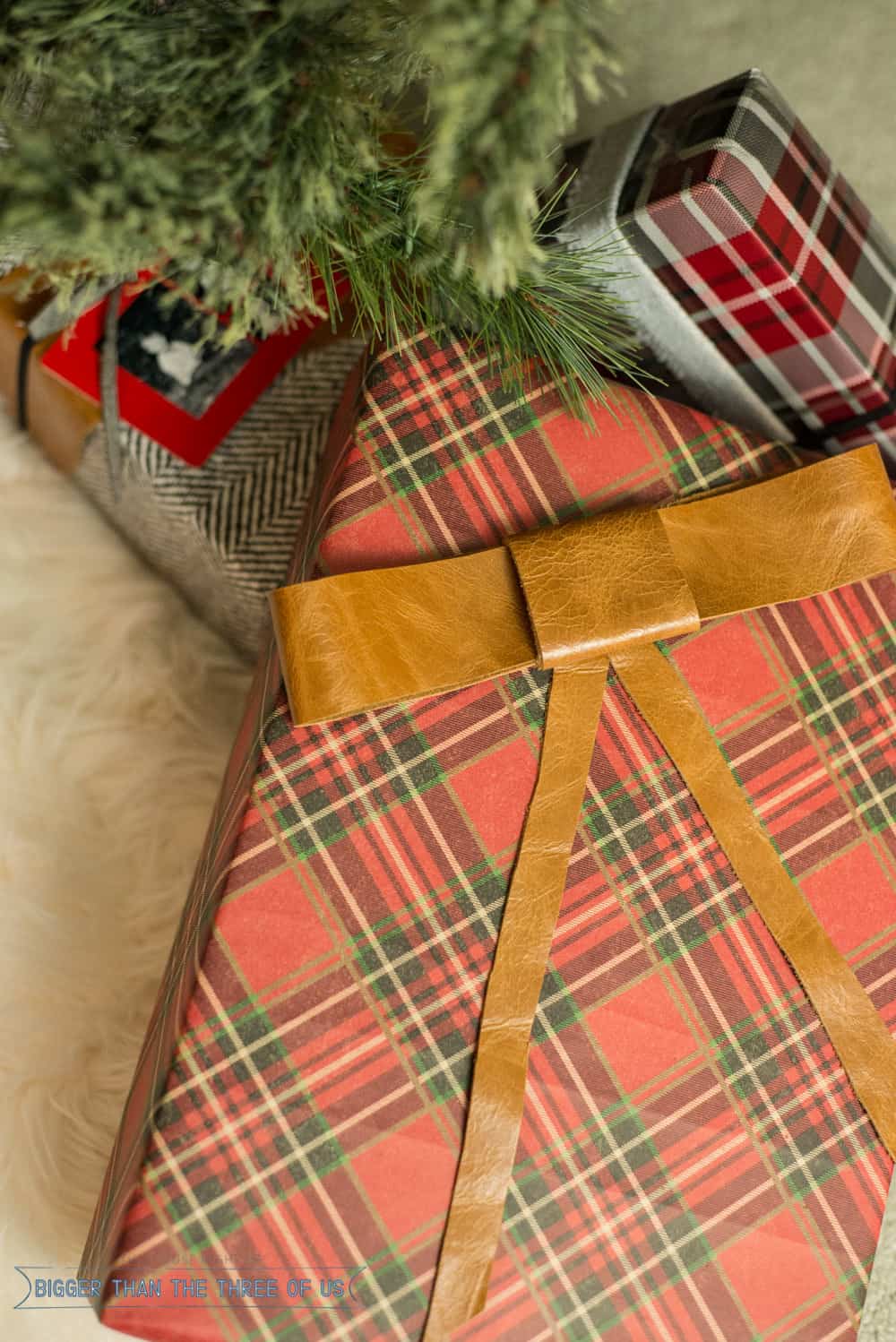 You can make bows out of anything. They don't have to be fancy to look cute.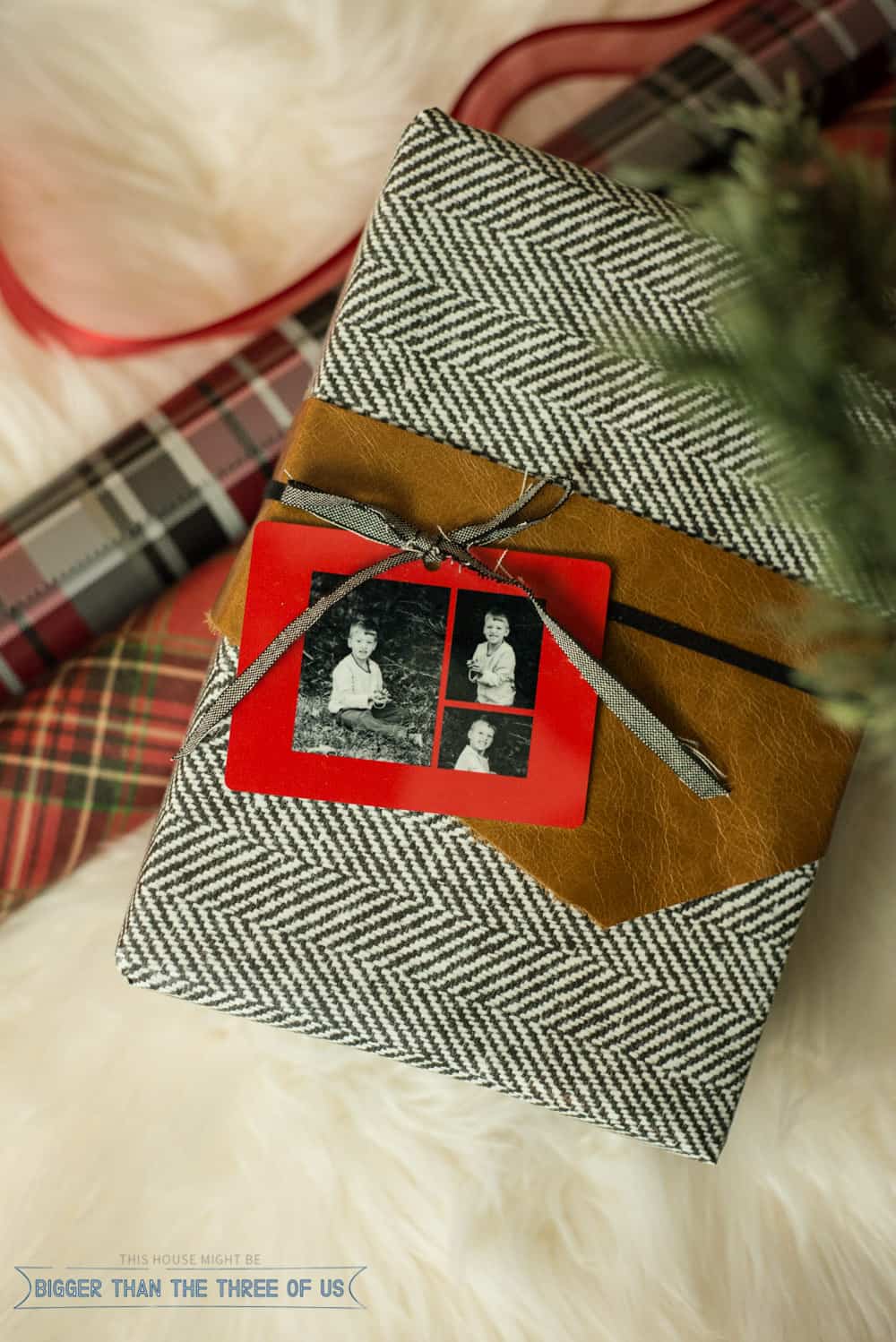 I love the pairing of the herringbone, leather, ornament tag and ribbon on this package. I know my Grandma is going to love it when she sees the special tag of her Grandson.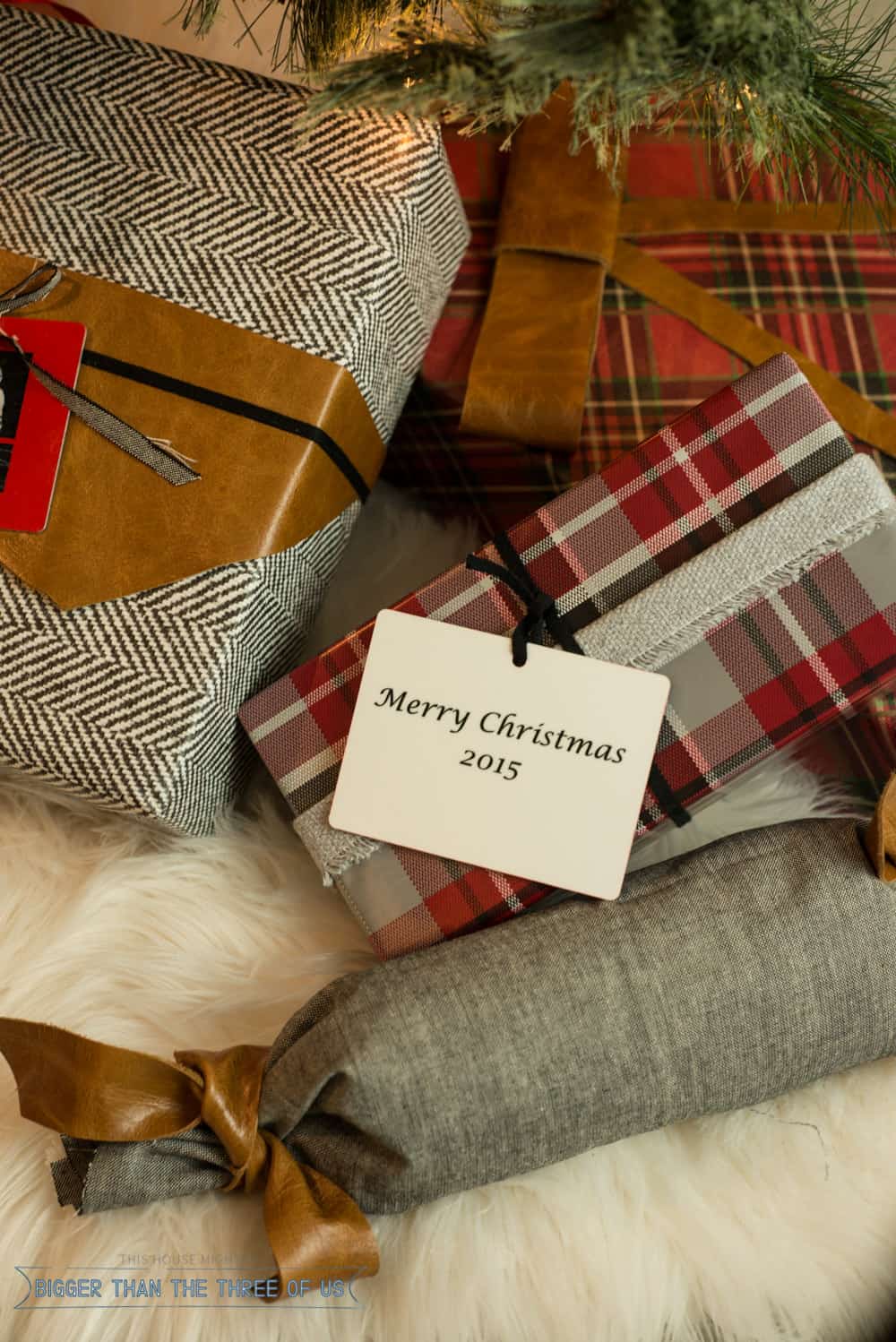 The photo ornament comes with "Merry Christmas 2015" on the back. The photos overwhelmed this small package, but the metal ornament with "Merry Christmas" sure helps make the package come together.
I really love the idea of using photo ornaments as gift tags or in place of bows for Christmas presents. Plus, I know whoever receives them will have a huge smile on their face when they see them. Make sure to check out all the ornament options that Walmart Photo has to offer.
Did you know that you can get many different gifts from Walmart Photo and they are available for free same day pick-up in store? So, those of you who are last-minute shoppers are still in luck. You can hit up one of the 3,500 Walmart Photo locations nationwide or order online at Walmart.com/photo. Plus, Walmart.com/photo is offering free shipping on all cards and gifts until 12/30/2015! One more thing, you don't have to worry about not having your photos on a disc/jump drive. Walmart Photo has mobile image transfer in-store and is quick and easy with the Fuji Film Kiosk Photo Transfer App (or you can connect via a cable at the kiosk).
So, I want to see some adorable packages this year. Trim your Christmas packages with some photo ornaments, scrap fabric remnants and ribbon. I'm sure the receiver of your present will love it.
Stay up-to-date with all Walmart Photo has to offer by following them on:
Facebook | Twitter | Pinterest | Instagram | YouTube | Google+
Be sure to visit Walmart Photo's brand page on BlogHer.com where you can read other bloggers' posts.