There's more to designing the laundry room than you may expect. The laundry room layout will play a big role in how functional the laundry room is overall. Add functionality and design with these tips for the laundry room.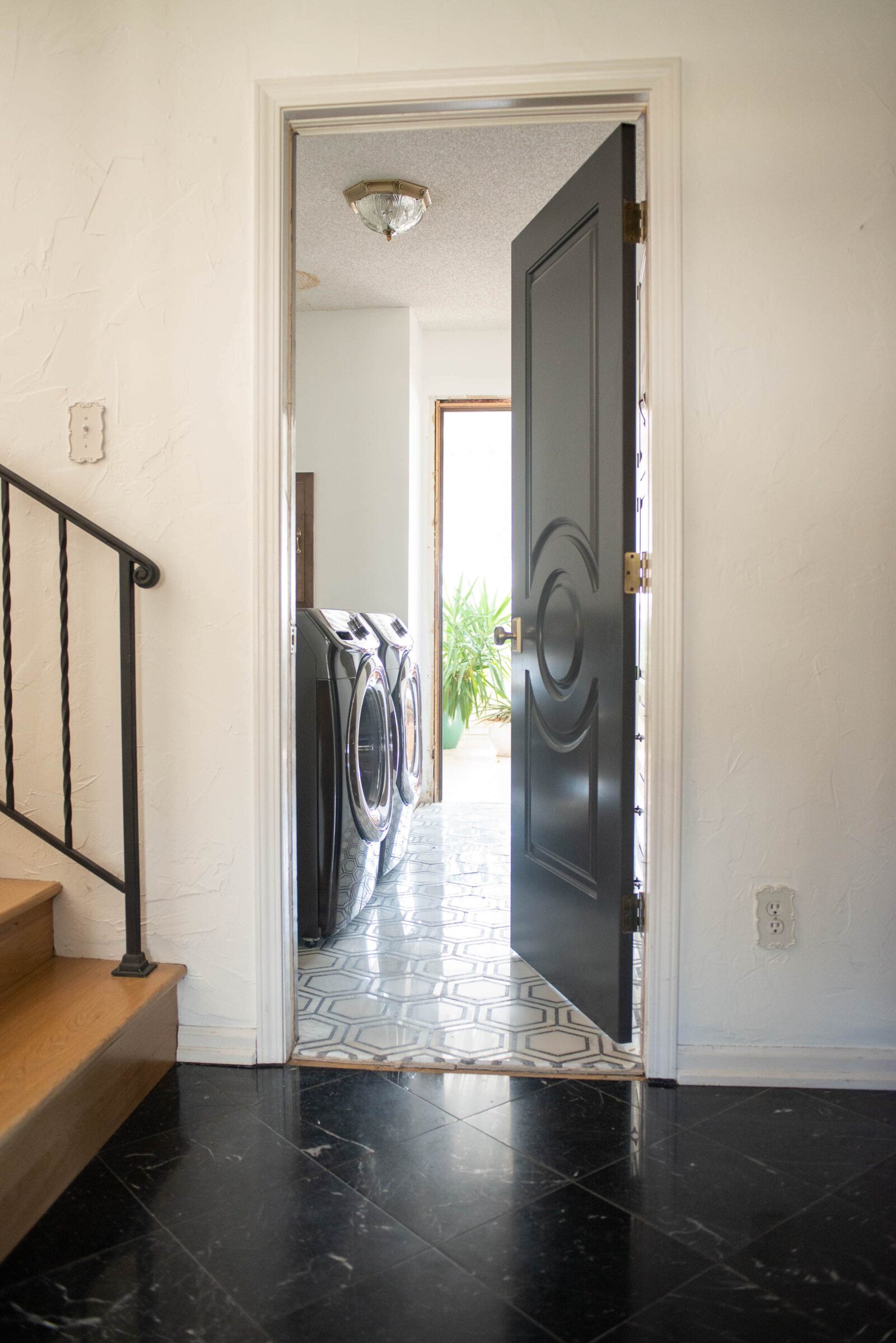 Designing the Laundry Room
Listen below or find us on your favorite podcast app: iTunes, Stitcher, GooglePlay and Overcast.
We are doing a deep dive today on laundry rooms. Whether you're gutting and redoing a laundry room from scratch – or just thinking about small updates to refresh your space – maximizing the space you have to work with, considering how you use it, and evaluating how you need it to function are always key to creating, designing and having a functional room that you love.
Suzannah and I have both have or had small laundry rooms. As you know, I'm currently working on designing a more functional laundry room out of my small space right now.
Our current (and past) small laundry room spaces:
Ashley's

current laundry room

Suzannah's

cabinet and laundry room update
Laundry Room Designs
We are constantly inspired by laundry room designs and shared a bit about a few that we love. So, whether you have a small laundry room or a large one, look at some of these inspirations for your laundry room makeover.
Suzannah and I both have laundry room boards on Pinterest if you want even more inspiration!
As always, you can find us on our blogs or connect with each of us on Instagram:
We'd love to hear your questions and thoughts! Join our Facebook group here and email us at [email protected].