You guys, this is the last day for Gallery Wall features. I'm so sad! I've so enjoyed sharing inspiration and tips. I hope you have as well. Last, but not least, I have Anna from Annabode.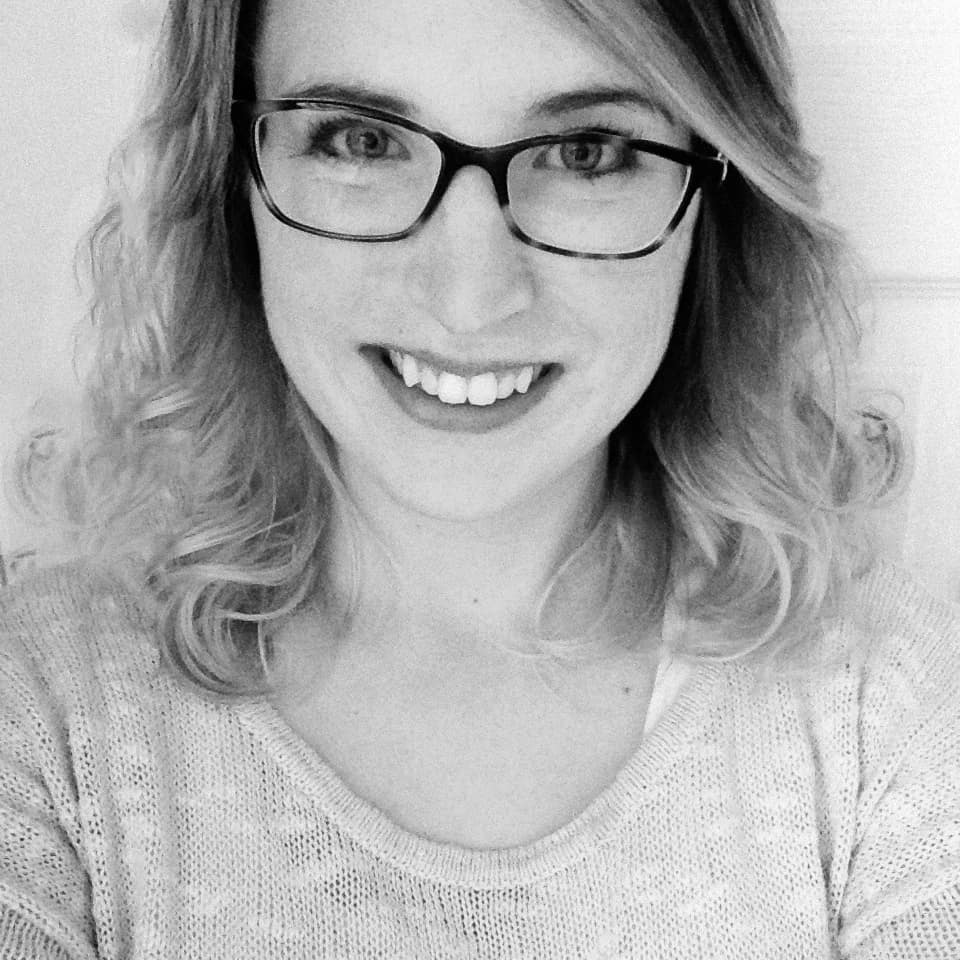 I adore Anna's style. It's vintage and mid-century at it's best. Seriously, this girl knows how to put it together! Make sure to check out her home tour, this simple and modern toy storage idea and this copper bud vase. You won't regret it!
Alright, onto the eye candy!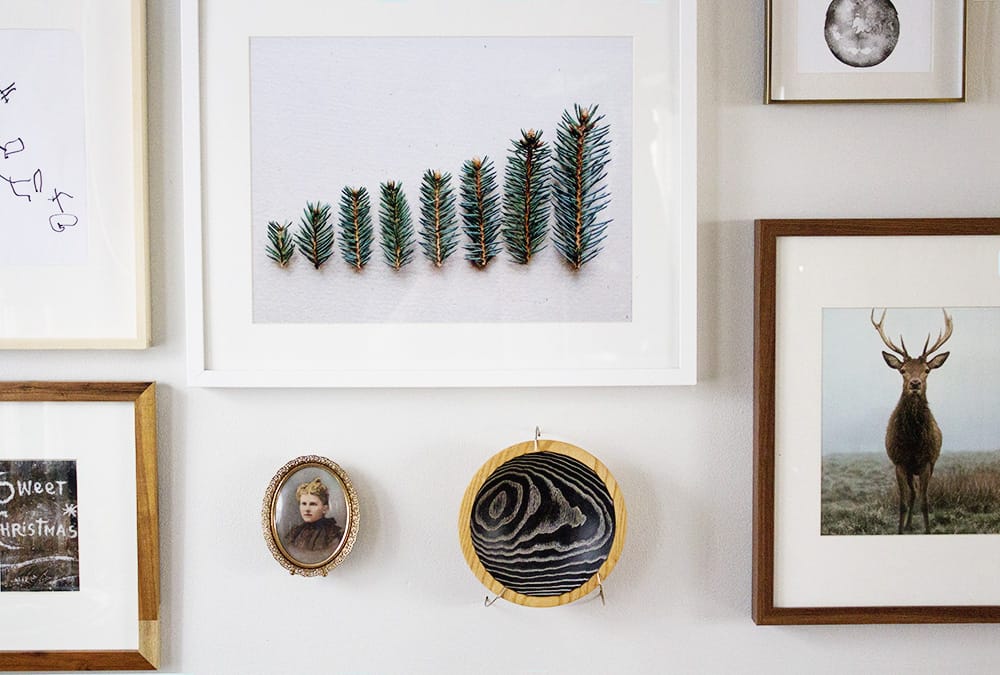 What's your number 1 must-have item in a gallery wall? 
A three-dimensional object! Whether it be something sculptural or woven, it adds an element of the unexpected and breaks up the linear quality of the frames. I have a small carved totem pole that was my Dad's when he was a kid in the '50s, and it's my favorite piece on the wall.
What's your process for planning and putting up a gallery wall? 
I do all my planning on the floor. I start with the largest frame and place it slightly off-center, and then arrange the smaller frames around it until I feel the composition is balanced by not symmetrical. Sometimes I'll stand on a chair and take photos of the different arrangements so that I can see what's working, and what's not (looking at photographs of things in your home lets you zero in on certain elements that are otherwise hard to see).

Once I choose the layout I like, I measure the distances between the frames. Then I hang them on the wall according to the photographs and measurements I took, starting again with the largest piece.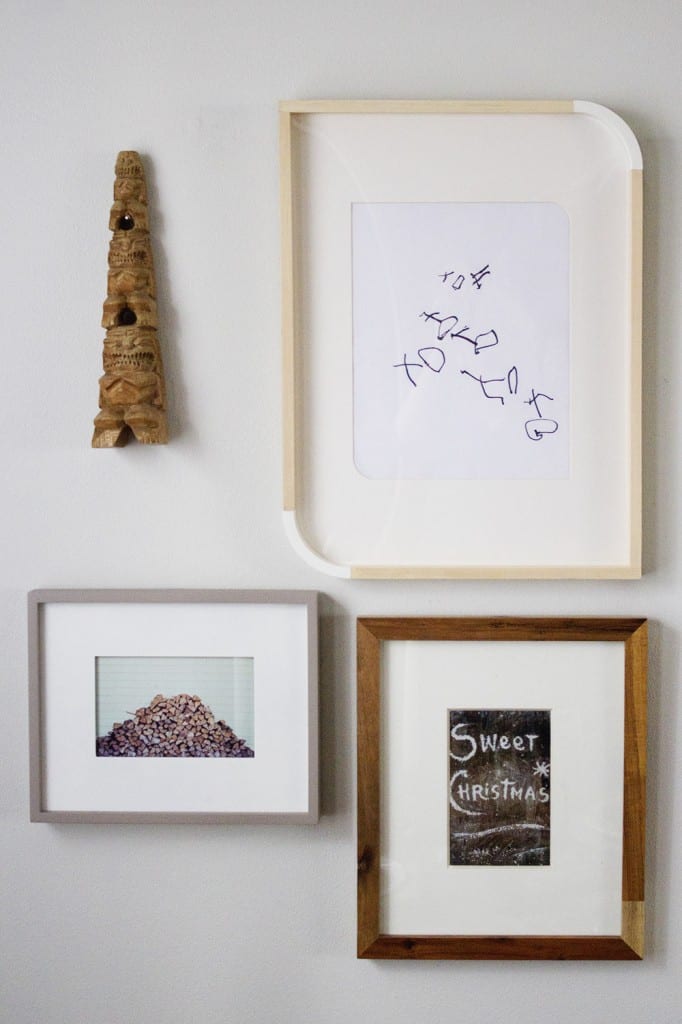 What type of room do you think works best for gallery walls? 
I love gallery walls in the dining room, living room, and in the hallways, but they can make a room look very busy if you're not careful. Wherever the gallery wall is, it should be the focal point of the entire room.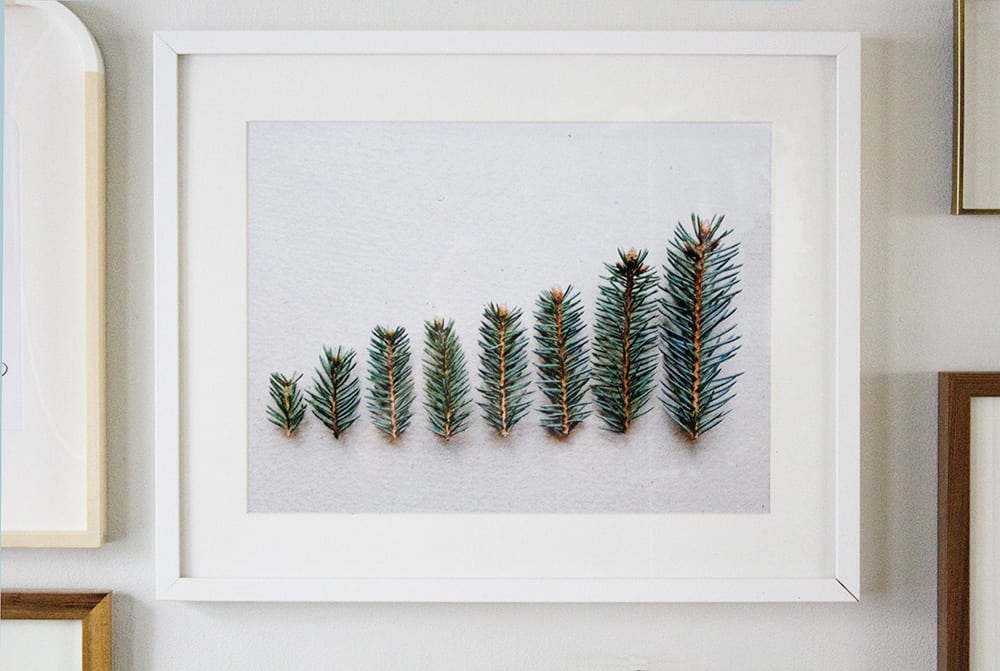 Sometimes, I feel like gallery walls can look cheap or dorm-like. How do you avoid that?
I always see gallery walls in other peoples' homes with very small photographs and frames that aren't balanced out by larger pieces., or frames that are very close in size but not identical. Unless you're going for a uniform (and I mean uniform) look, there should be enough variation in the sizes of your artwork to make the wall interesting. In general, the larger the piece of art the more expensive it looks.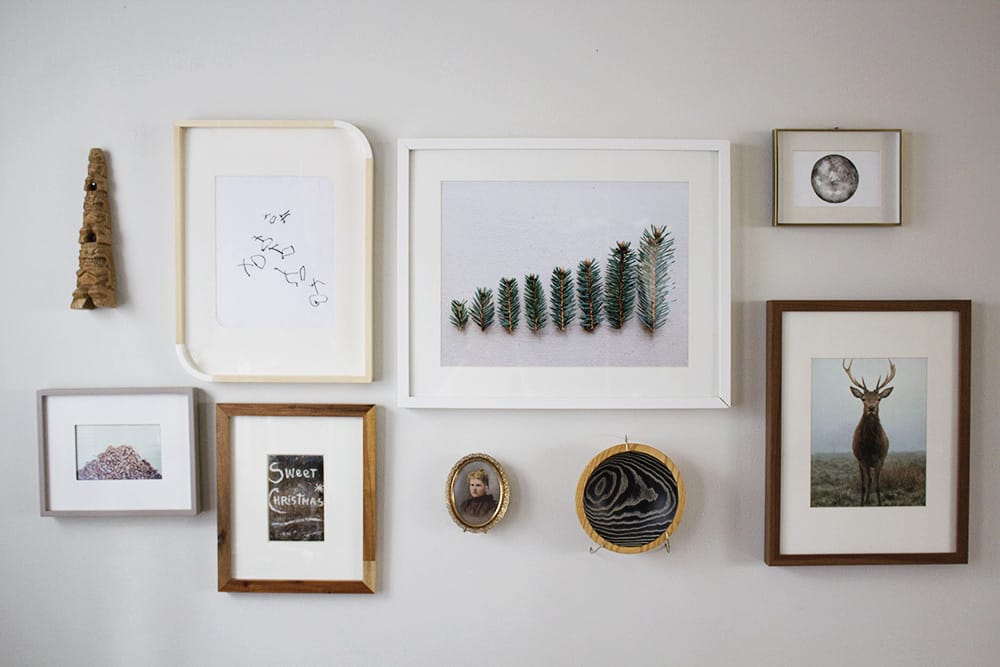 How do you define your style and stay within your style while decorating?
My style is still evolving! I have certain preferences that I try and stick to -- warm colors, wood tones, mid-century lines, and lots of plants -- but generally I do a lot of experimenting. I always envy designers whose homes have such a unified aesthetic -- that's certainly not mine!
I love the gallery wall that she created and that frame that's square and rounded... LOVE! How about that Christmas-themed wall? When I saw that around Christmas time, I just died. I thought it was so great!
I hope you enjoyed the gallery wall series. I'll be back next week with what's going on with my gallery wall (*hint, each one of the ladies that shared their gallery wall gave me advice on mine!).