Today, I wanted to share a tutorial for DIY Attic Access including how we made the attic access panel. Making a small attic door is very simple and is definitely something you can do over the course of a weekend.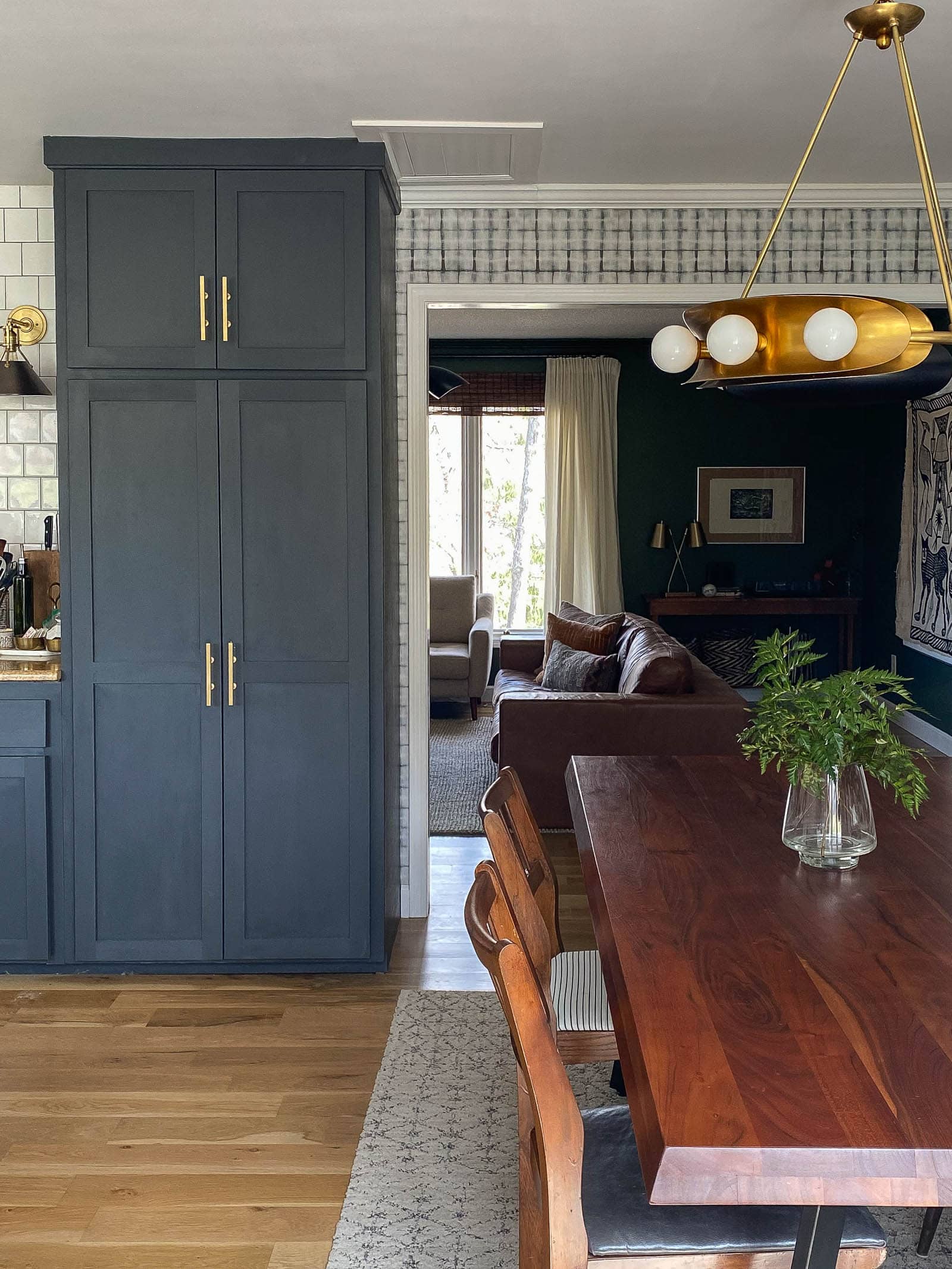 There's a funny story to this project. When we first bought this house, there wasn't attic access. It was recommended that we have the original owners install attic access before we buy it so that we could have the attic inspected. So, during the buying process we were asked where on the main floor we'd like to have the small attic door installed. I said in the corner of the dining room where it wouldn't be visible to the living room or kitchen. You see, our kitchen and dining room space used to look like this: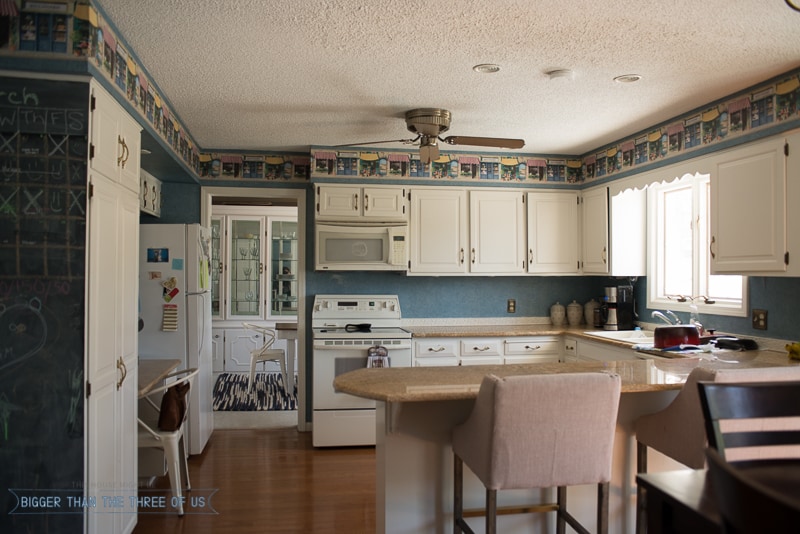 So, the original scuttle attic was just through that small door frame that you see and immediately on the left-side of it.
What is a Scuttle Attic?
Basically, a scuttle attic is a hole in the drywall ceiling that leads to the attic with a small attic access panel that covers it. Our small little attic access panel would technically be referred to as a scuttle attic.
I found a good article that has a bit more information on scuttle attics if you'd like to read more.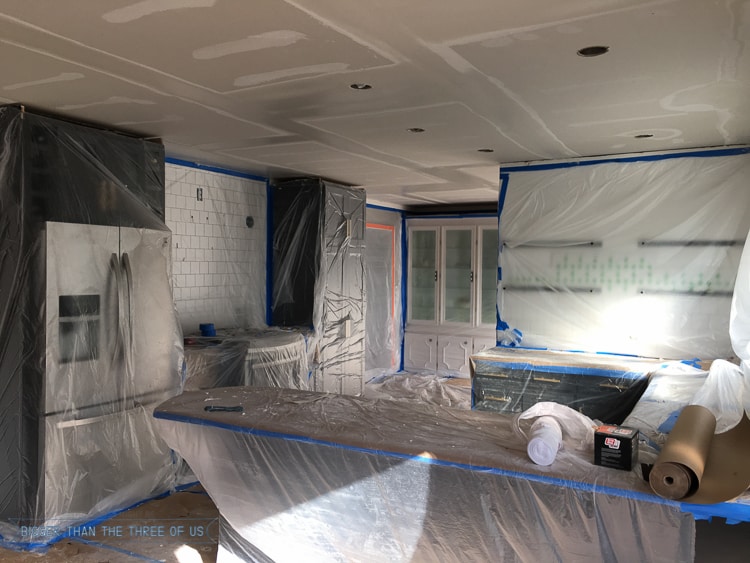 So anyways, we had an attic access panel when we moved in. When we started renovating the kitchen, we had asbestos removal and drywall installed. We had the contractors just drywall over the original attic access panel. Not sure why we did this, probably because we knew that creating the small attic access door was easy. Who knows. Anyways, since we had to create the small attic access panel again, I thought to take photos of the process so I could share the process with you.
Why To Make A Scuttle Hole In The Attic
If you have ceiling joists laid out in a way that you can not put a full-sized pull down ladder in (like us) or you just don't need to access your attic much, then a small attic access panel might be the best option. It's super easy and very inexpensive to put in a small attic access door like this one. So, when you are weighing how much you really need to use your attic space, you might come to the realization that this might be the best option.
We hardly ever get in the attic and we don't store anything up there… so something extremely simple and cheap was what we were looking for.
Before Look of the Space without the Scuttle Hole: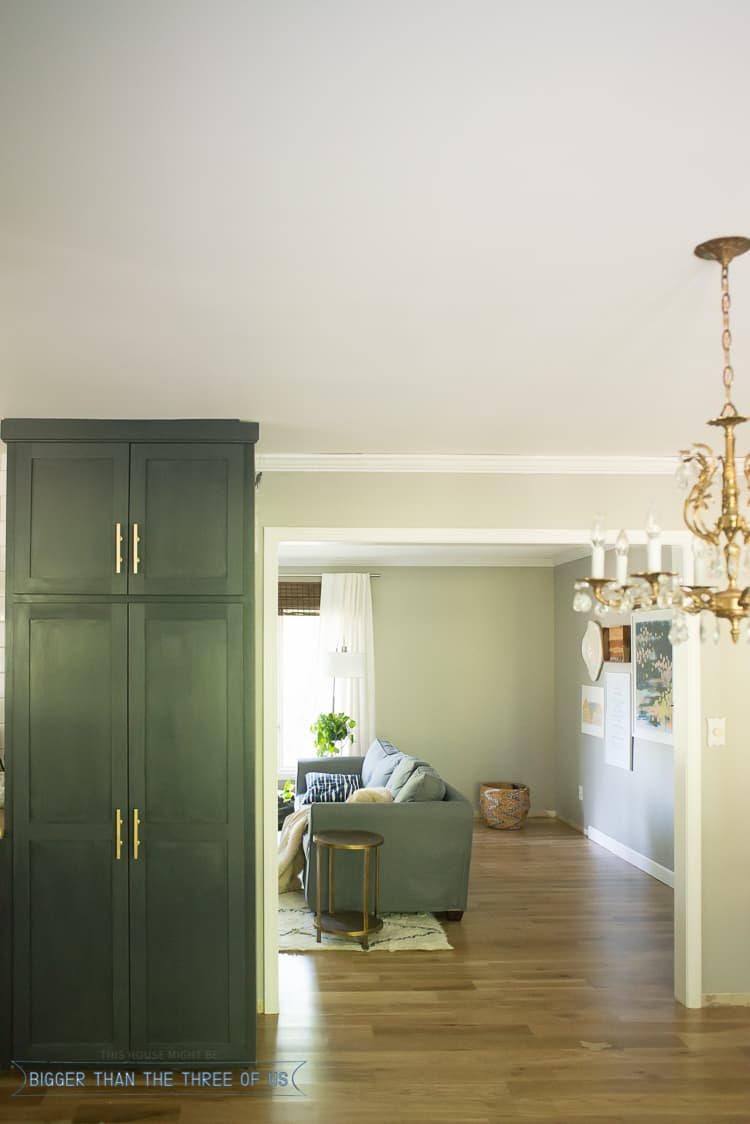 Supplies Needed To Make A Small Attic Door

How To Make A Scuttle Attic (a.k.a. Attic Access Panel)
Since we had it before, we knew exactly where it was going to go; but, we still took precautions to mark out our opening because we just had new ceilings put in and we didn't want to make any mistakes.
We had the attic opening right next to the built-in pantry on the right. The way the roof is pitched, made this the best spot to pull yourself up into the attic. If you went over another beam, you'd have about 4 ft to stand up before hitting your head on the roof line. This is something to definitely keep in mind! It would be impossible to get in the attic if this was placed on the exterior wall because of the roof pitch (meaning, the attic space itself is very tiny the closer that you get to the exterior wall on the sides).
Determine where your joists are. Using a stud finder, mark your joists.
Use a pencil and draw a box within the joists. Using drywall knife, start cutting the ceiling out along your line.
Use a straight-edge knife to cut any drywall paper that wasn't taken care of with the drywall knife.
Take the drywall out.
Cut a piece of paneling just slightly smaller than your attic hole. You can do this with a circular saw or a table saw. Next, push the paneling up in and let it rest on the drywall that's there.
Next thing you will do is frame out your opening. You do this like you are framing a window. Measure one side and cut your board at 45 degrees on each end. The goal here is to end up with a frame opening that is a little bit smaller than the hole in the drywall. This will allow the piece of paneling (cut in the previous step) to rest on the frame.
Using a nail gun, nail that puppy in place. You'll want to make sure the nails go through into the joists.
Continue until you have framed out your opening. Caulk and use nail filler to make the frame look finished.
Prime and paint.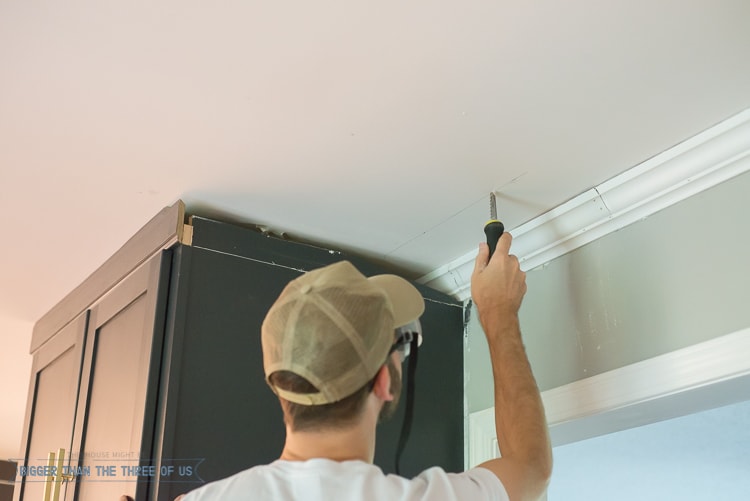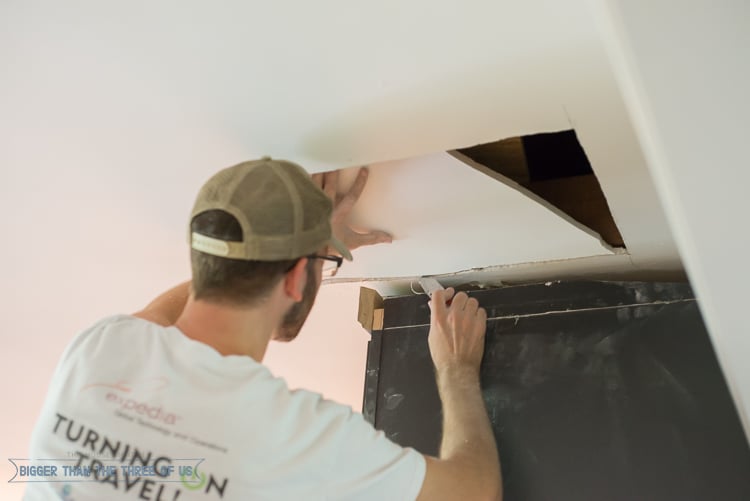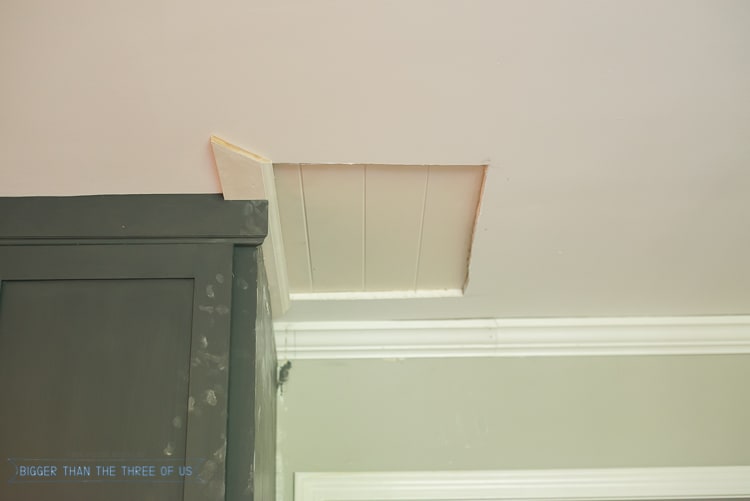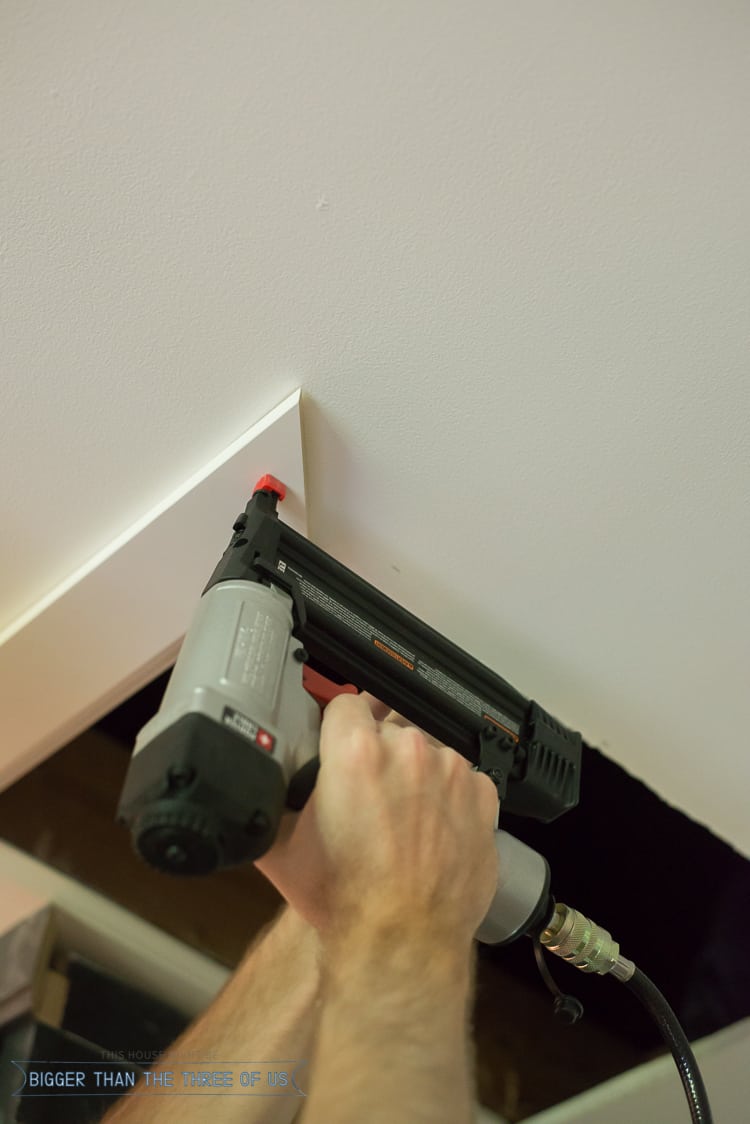 The spot where we have the opening isn't ideal, but it's the best spot that was available to us. Also, as you can see, we had to do some fancy trim work on our pantry to make it fit into the attic opening. You, of course, won't have to do that unless you have a similar set-up.
Overall, this is an easy project. Definitely something that you can tackle yourselves. We've been kinda wondering how much airflow is lost to not insulating the attic access door, but honestly, we've felt it a few times and I'm not sure we are losing a lot. I guess the easy thing to do, to insulate the panel, would be to place some insulation right on top of the panel door. We could still do that, I suppose!
Let me know if you have any questions or are making your own attic access panel! I'd love to see.
PIN FOR LATER: