Can I let you in on a little secret? I'm not much of a seasonal decorator. Are you? I like my home to feel welcoming through each of the seasons but all the extra decor gives me the jitter bugs. The last few years at Christmas, I seriously felt like it was just overwhelming. I've got to try to find a happy medium this year. So, a large part of me just doesn't care for the seasonal decor and the the other part of me, doesn't want to spend the money on something that's only going to be out for a month or two. If you are like me in either of these two ways, Fall Front Porch Ideas For Free is the post for you!
You see, we have a large front porch and, not that I have to keep up with our neighbors but, our neighbors go to town on adorable decorating outside. I'm not overly inspired by our outdoor areas yet I want to do enough to them to make them welcoming and some-what cheerful. So far you know that I'm not a big seasonal decorator, I don't want to spend money on seasonal decorations, and I'm not inspired to be decorating the space that I'm working on. Sounds like it's going to be a doozy today, right?
Fall Front Porch Ideas For Free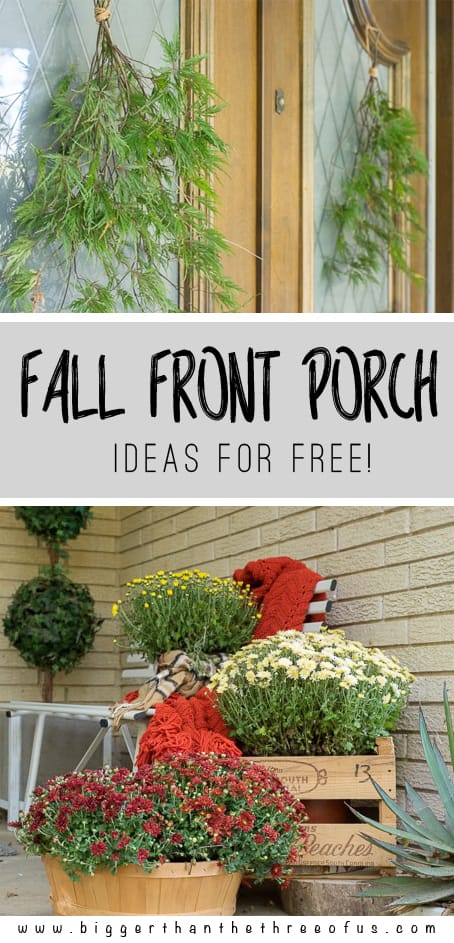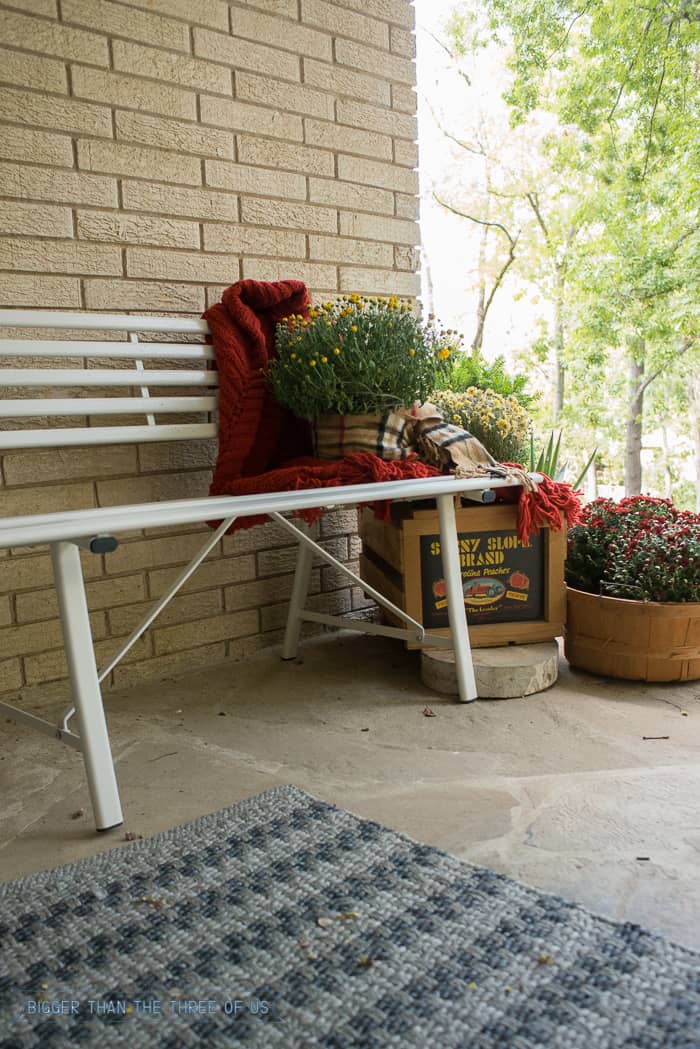 Before I dive right in to the post, let me say that I did spend a total of $8 on mums. I've never bought mums before and have been curious to see how they hold up for a few years now. If you wanted to get this free, you could totally substitute some fake florals that you have or some other potted plant. Get creative here or spend under $10 and pick a few mums up. =)
I tend to find our front doors the hardest to make welcoming. I'm not a huge front door wreath type person; and they are so expensive! I had the idea to clip a few branches from a small tree and hang them upside down from the doors. I think they turned out so cute!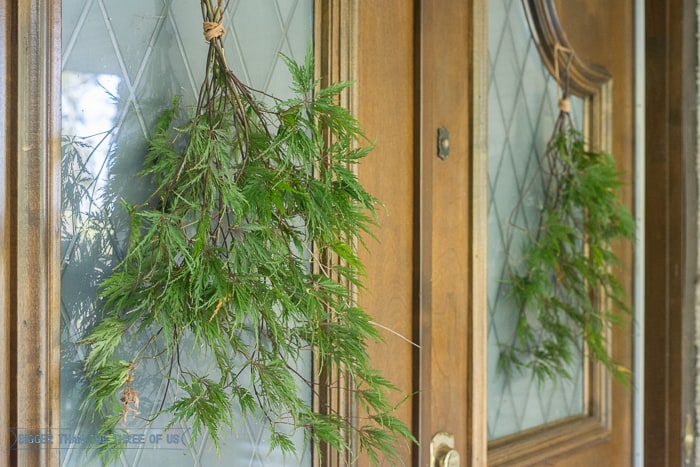 All I did was use clippers to clip about ten clippings per door.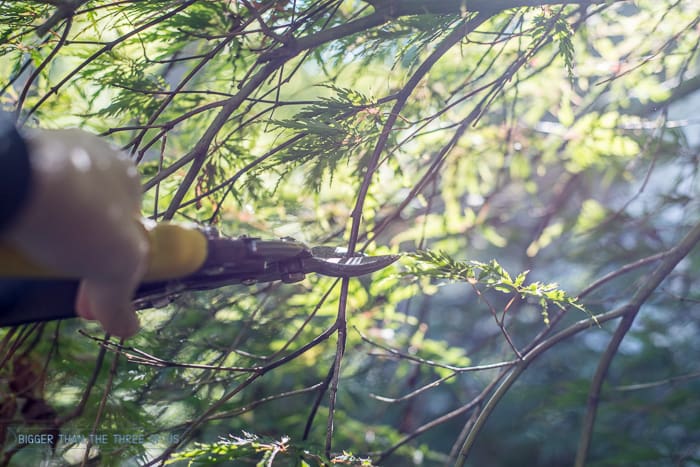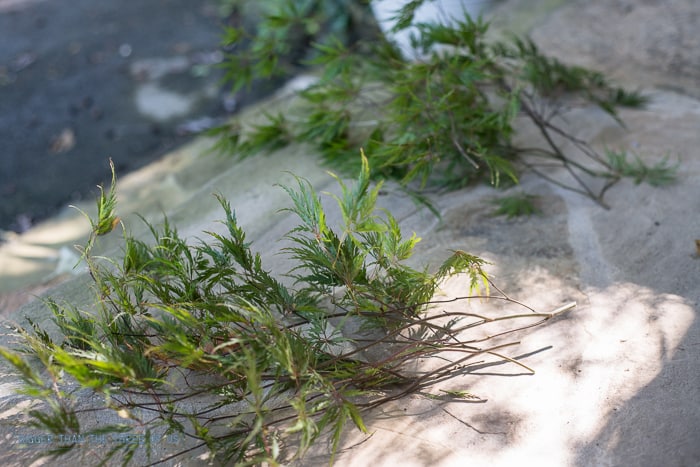 I just bunched them together and wrapped them with leather cord.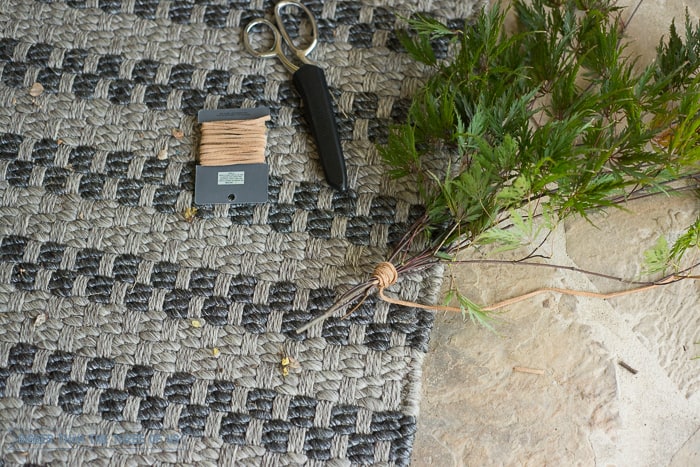 I left about twelve inches of cord and wrapped the cord around a small nail on the door. I know it looks super simple, because it is! But, for seriously ONE minute and ZERO dollars... I think this is a huge win.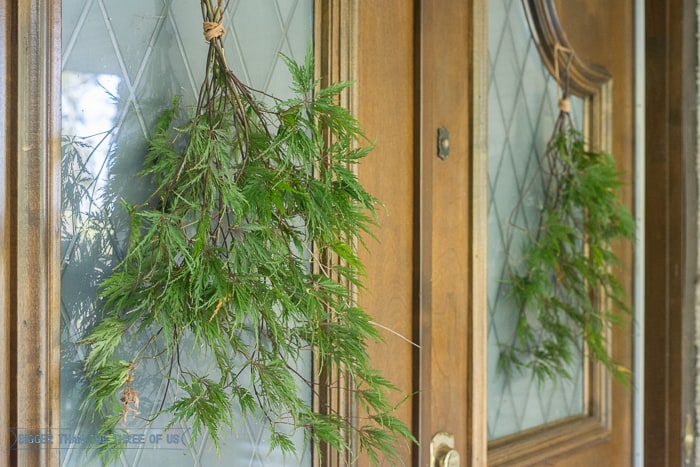 I'm not sure how long the branches will stay fresh. I hope they stay nice looking for about a month but we'll see. I can totally see myself recreating this with other trimmings.
Ok, so you know when you get mums or other plants they come in these ugly plastic pots.
If you're lucky, you will have some crates or baskets that you can just plop them down in for your decor. Another idea is to raid your coat closet. Scarfs are so easy to wrap around these pots and you can just wash them when they get dirty.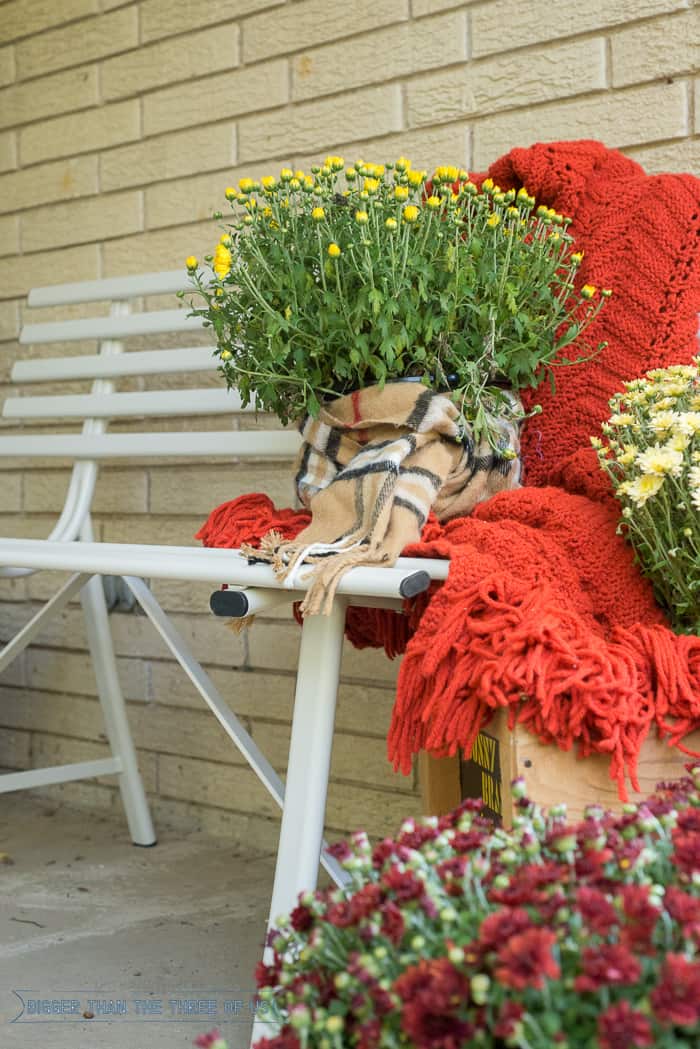 I've used this concept for a few years now and really love it. It's just a way to use what you have.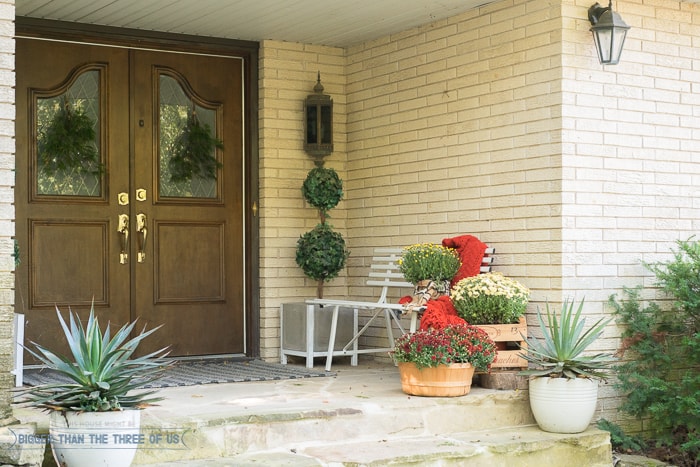 I don't think my front porch is going to win any awards for how beautiful it looks - ha! But, I do think that anyone who comes to our front door will be welcomed by the sight. That's what matters.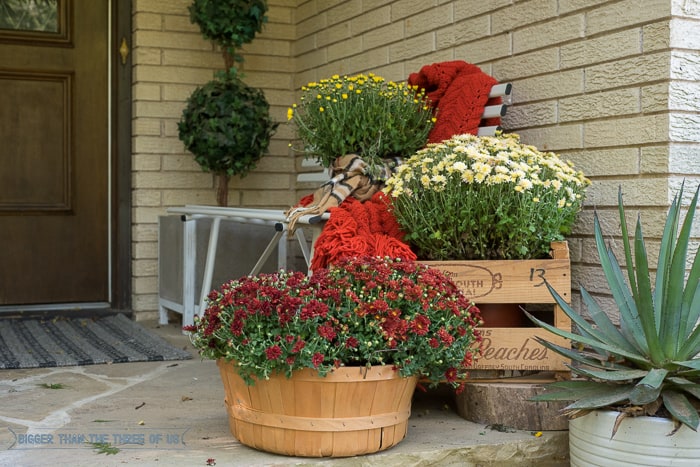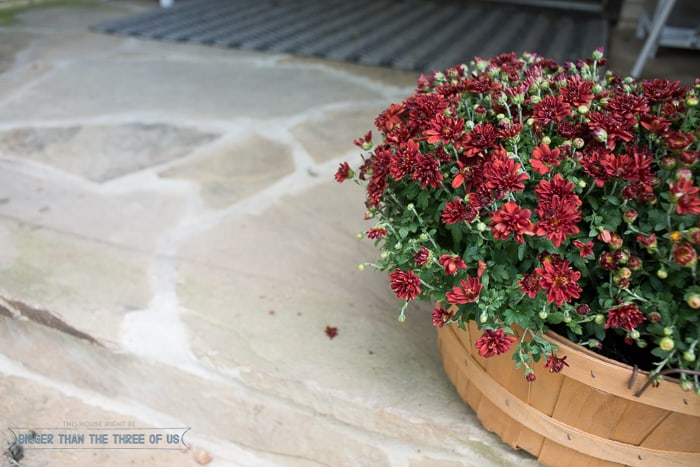 If you've been a reader for long, you might have realized that we got a new rug. Our old, hand-painted rug, which was one of our favorite projects ever, finally bit the dust. Rug Expedition offered to send us a new rug and I picked this one to be exact.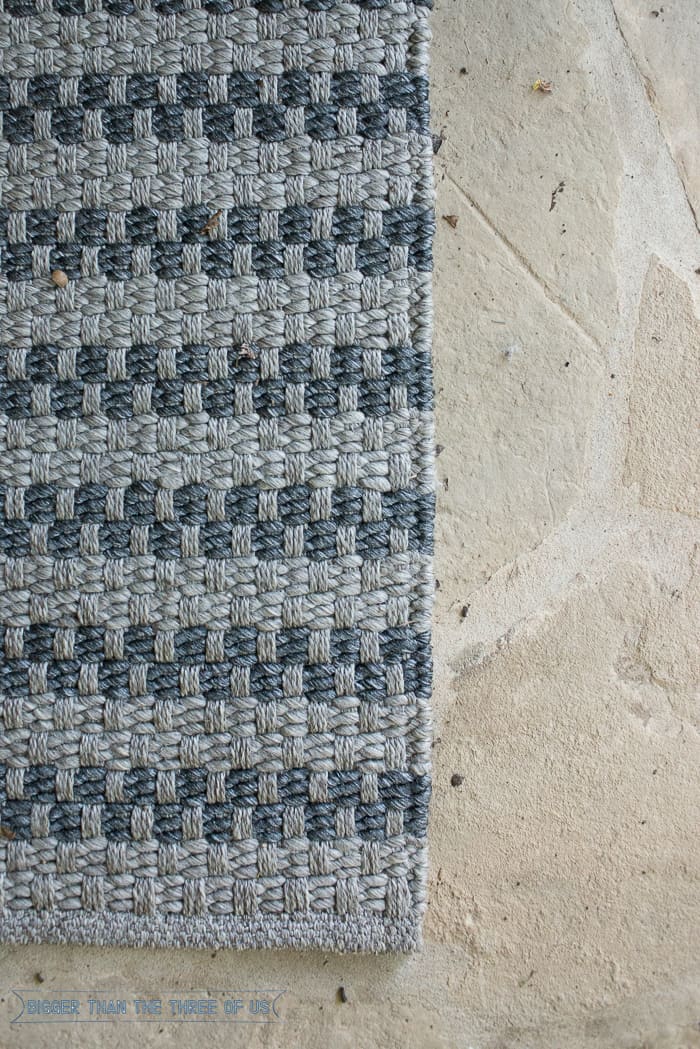 I really like it and we've had it out on the porch for about two months and it's held up so great. I have a thicker doormat that I may eventually lay over this one, but for now I'm really liking the simple gray pattern.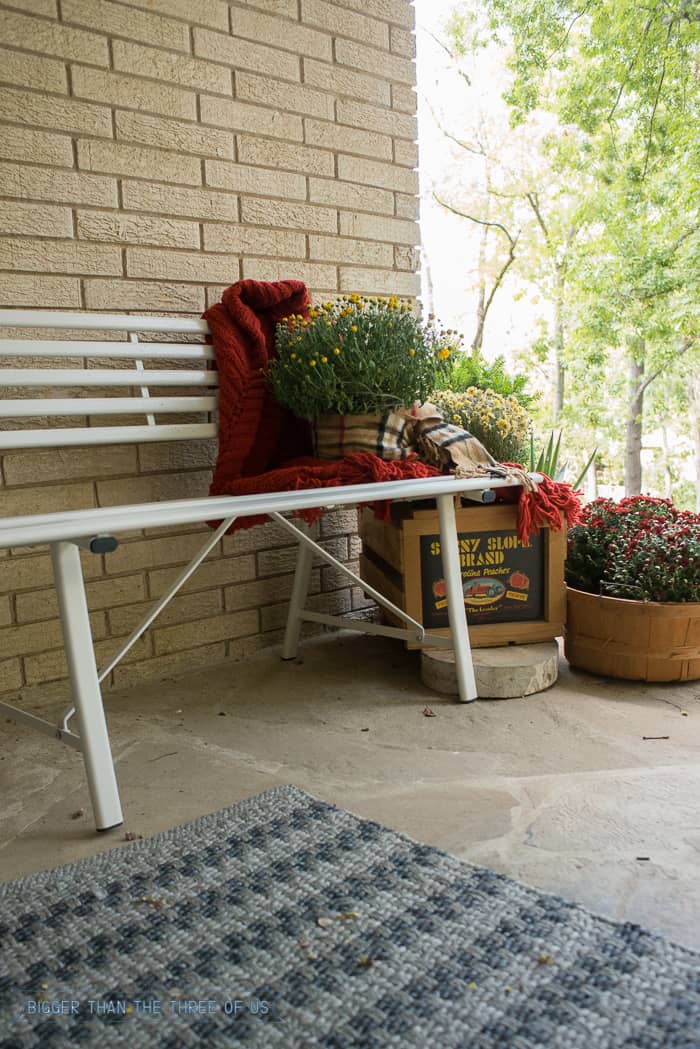 You probably don't want to buy a new rug for every season and neither do I! Get creative and move the doormat you have out in the garage to the front door or the one off your patio to the front door. It's all about reusing what you have to create a space that you like.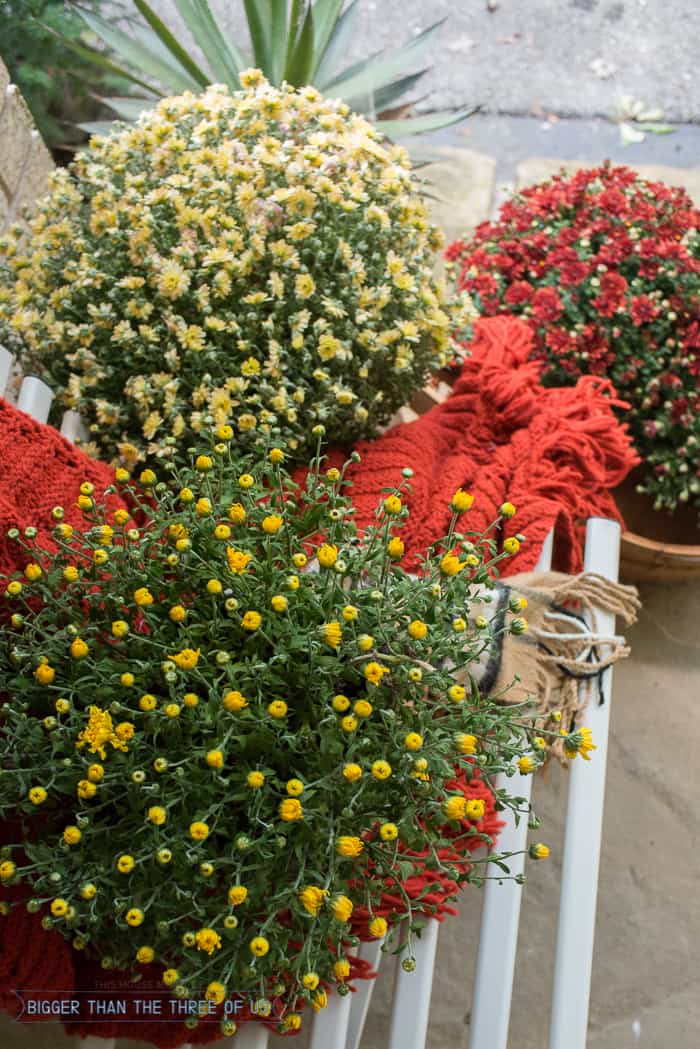 If you have a small budget for Fall Decor... I'm loving some of these finds.
*Affiliate links below. Click to read my disclosure policy.

Pin For Later : Fall Front Porch Ideas For Free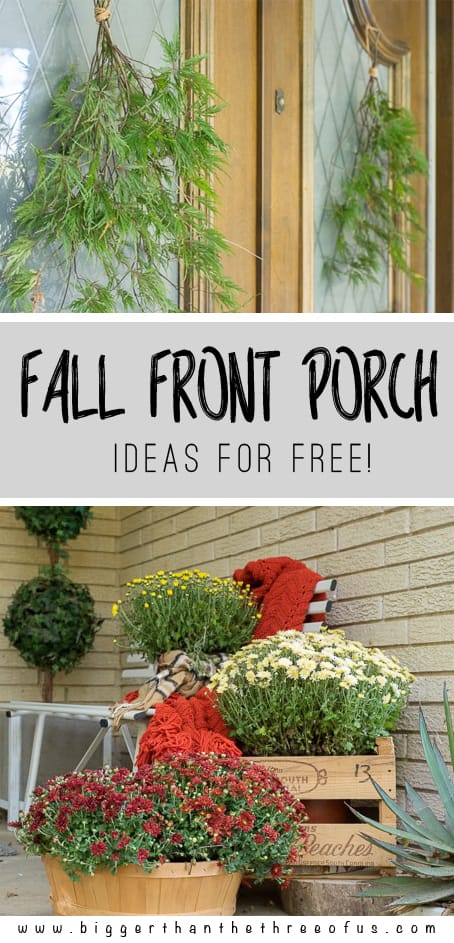 If you want more fall decor, make sure to stop by and see:  Stephanie's global fall entryway, a Creepy Critter Pumpkin Idea and this Fall Decor Art Idea.
If you liked this post, then you might like: