Sharing about the progress at the family cabin. It has been slow going over the last month or so. Between hauling our tools out each time to finding time slots of at least six hours to do work, we just haven't found the time or energy to get much accomplished out there. That being said, the plank ceiling is done, the windows are trimmed, decisions have been made on flooring, etc., so we are chatting about all of those things today!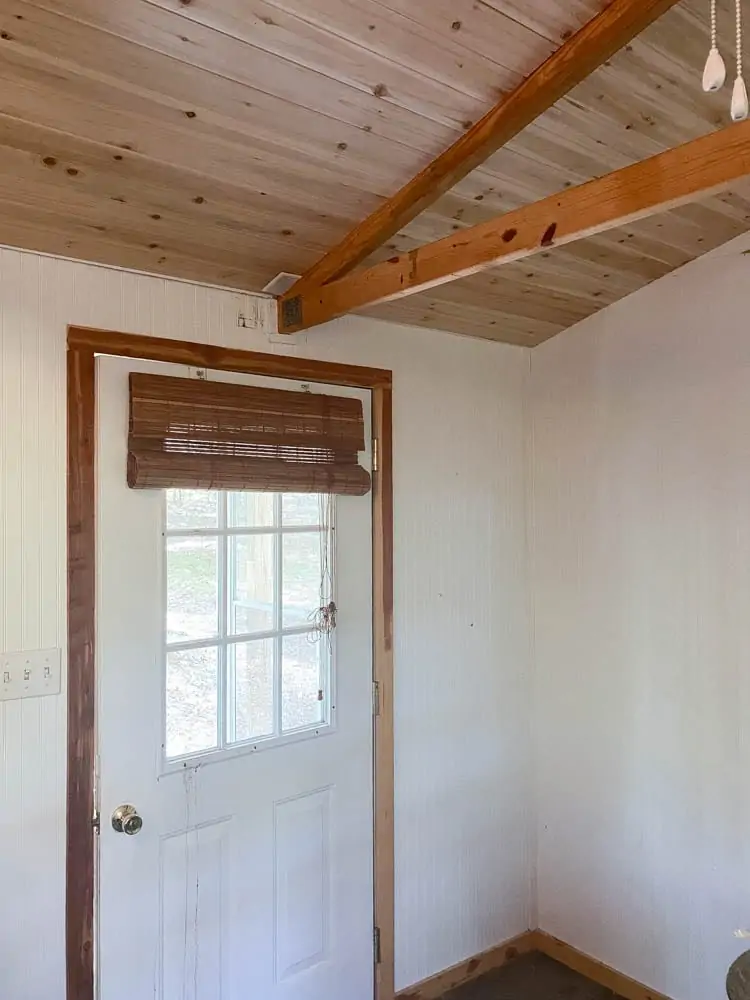 Sources and links to products that have helped with Progress at the Family Cabin
Affiliate links below. Click to read my privacy and disclosure policy.
If you missed the design details on the cabin, check out the cabin renovation plans for more information.