Do you find that when you are finishing a room, whether it be a remodel or just getting close to finishing your decorating, that you tend to shop and browse more often? I hope I'm not the only one that gets lost in decor and online browsing shopping. We are getting so very close in our kitchen and I have to admit that I've done a smidgen of shopping for decor pieces. I just can't help it. I'm not allowing myself to actually pull them out of their bags though until I get the grunt work done. Fairs fair, right?! So, today I wanted to share some of my Favorite Finds at Uncommon Goods. Basically, I've done the legwork for you and have found lots of amazing things. It was a hard undertaking to have to look through pages of gorgeous pieces, but I managed. LOL. =)
*This is a sponsored post written by me on behalf of Uncommon Goods. Of course, I'm only sharing things I LOVE and would buy (some I already own!). Read my full disclosure policy.
Because we've mainly been focusing on our kitchen remodel, most of these pieces are things that I could see going in the kitchen, but lots of them could go other places.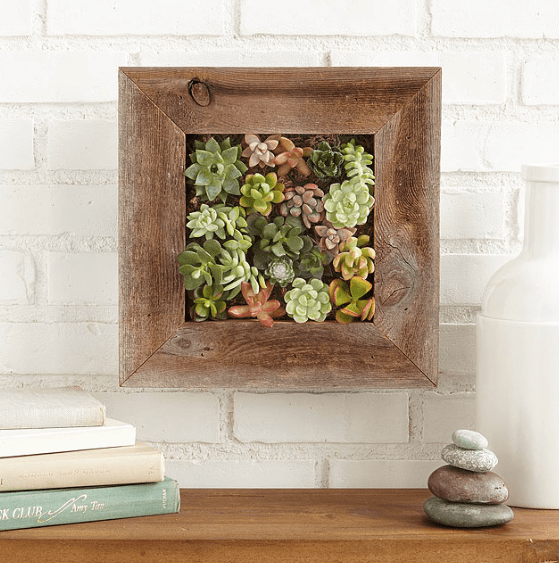 How adorable is this living wall planter? Seriously, I've been wondering if the far wall by our fridge enclosure (see the space here) would get enough light for these succulents. I think it could totally warm up the space.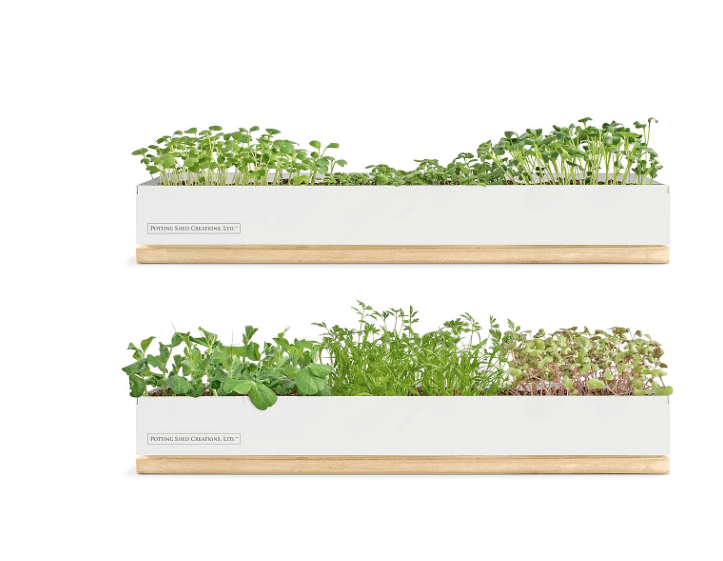 Luke and I have been kicking ourselves about not having a thicker window ledge for our new kitchen window. It didn't dawn on us to ask for a bigger ledge. But the new kitchen shelves that we are planning are pretty close to the window, so this growing kit might do ok on the shelving. There's also a lettuce grow box. Seriously, these are something to think about. We would love to have a garden but our yard gets so much shade. We had a container garden on the patio year before last and, between the shade and the deer… it was pretty hopeless. Having something inside might just be the ticket for us.
We eat salad quite a bit and I end up taking salads to family get-togethers quite often. How cute is this bowl with the servers and how cute would it be on my open shelving?! Functional, modern and adorable.
I think the salad bowl would be a great Mother's Day gift. They have lots of other great options for that special mom in your life though, see them here.
I really don't need another reason to give in to my guilty pleasure of ice cream, do I? Hmm, seriously that's a tough decision. But, these bowls are pretty wild. You pop the inside bowl in the freezer for just a bit before you eat your ice cream. Then when you are ready to eat your ice cream, take the bowl out and place it in the wooden bowl. The ice cream doesn't melt! You can also use it for heating, but I really love it for the ice cream. Also, they are gorgeous to look at, which is a huge plus in my book.
This wind chime would, of course, have to go outside but how cute is it? I've never owned a wind chime before, would I love it or would it drive me nuts? Seriously, I'm not sure. Our patio needs some love though, so I do think a few decor pieces like this one would be a great fit. Do you have wind chimes?
If I had something like this sand window to sit on my desk, I think it would inspire me to keep my desk area tidy. I do think this piece could go in a bookcase or on top of a console. The variance of color and how it changes make it super interesting. I could see this in my future library for sure.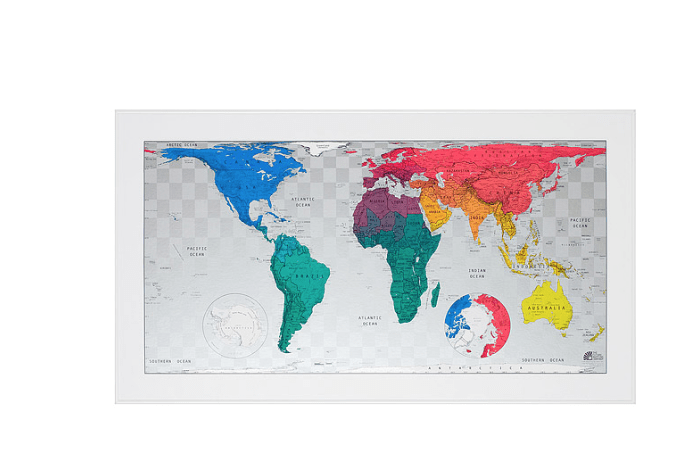 We actually own this map (or the version that came out before this one). We have it in our hallway with magnets placed on it that show where we have traveled. I love visual reminders of our trips and this one is a pretty great option for that.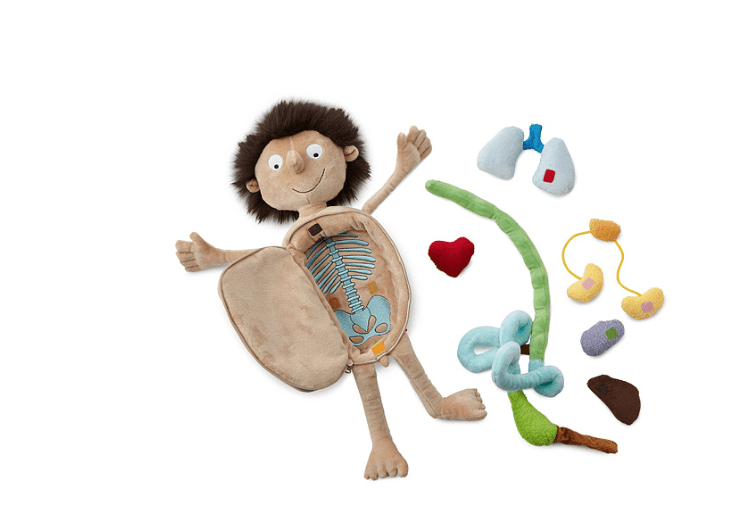 We own this guy as well and LOVE him. Greyson got him a few years ago for Christmas and it's really an amazing gift for a kid that is interested in playing pretend.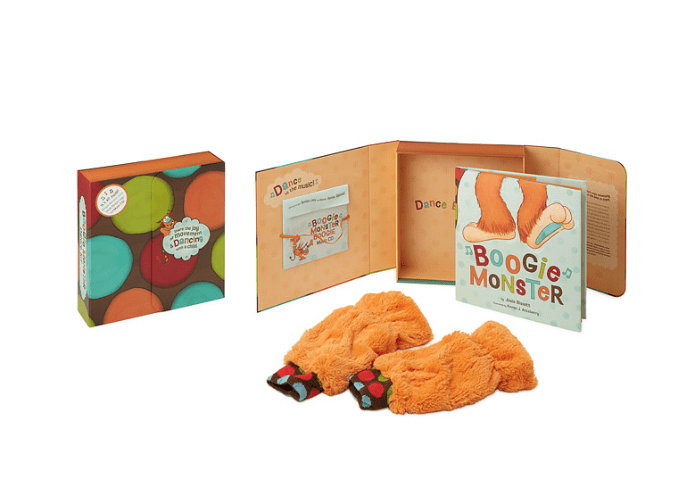 This is another one that we own. If you love to read with your kiddos (check out our favorite books), this Boogie Monster Kit is a fun set. It will definitely create some memories.
See more gifts for kids here.
The more that I started browsing the more I kept finding. It's kinda funny how that works. If you haven't heard of UncommonGoods, you definitely need to check them out. They have great selections for gifts for any woman in your life, your child, a teacher and more (and you can even get lots of them personalized – see those here). Another thing; their company is focused on handmade, recycled and organic products as well as being a leader in creating a positive impact within the workplace as well as outside of it.
You may or may not see one or more of those items filling up my soon-to-be-hung kitchen shelves. I'm so excited! Hope you have a great weekend.