Happy Friday! I'm a tad bit sad to see the weekend this week. Have you ever had the problem? I have the craziest weekend with sessions and a baby shower. It's just going to be go, go go! But, I did mention to Luke that I want to fit in a little bit of time to finish up a few projects that we have going on. Seriously, I am soooo close with our front porch fall makeover.
I snagged two pictures off my IG feed to show you the direction of where I'm going.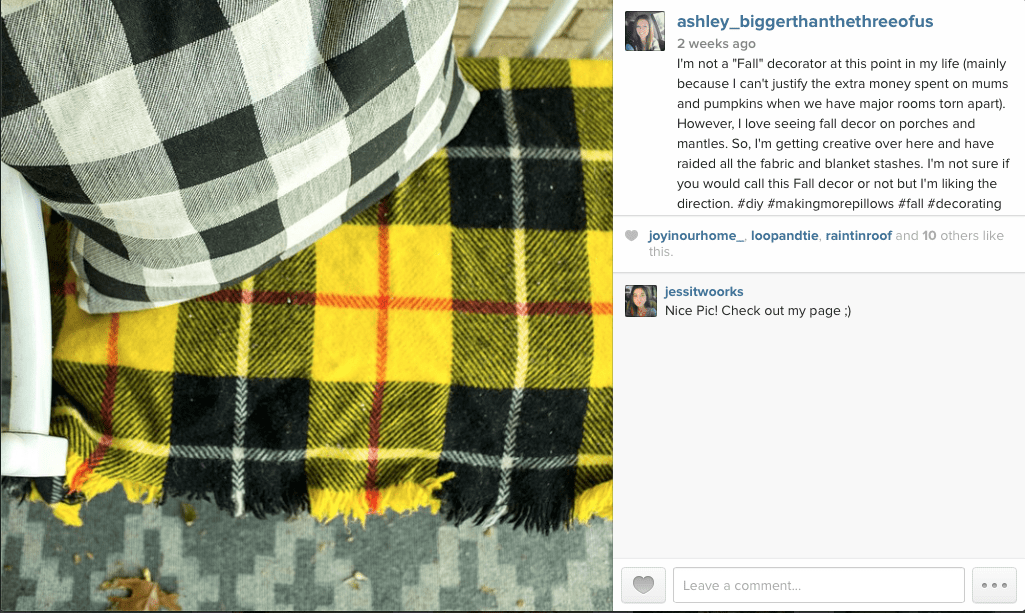 It's feeling homey, modern and somewhat simplistic; which I feel is us. So far, so good.
Another project that I've been working on is getting rid of all the cream trim in the living room. I've been slowly painting all of it bright white. The doorways and crown moulding were done awhile back and then the built-in was finished a few weeks ago. The built-in sparked the large window and baseboards.
Can you believe that it used to look like this?
Holy Moly, I dug that picture out of the archives and I can't believe how far our living room has come in a year! Crazy beans.
Anyways, the window is done here but the baseboards are still in progress: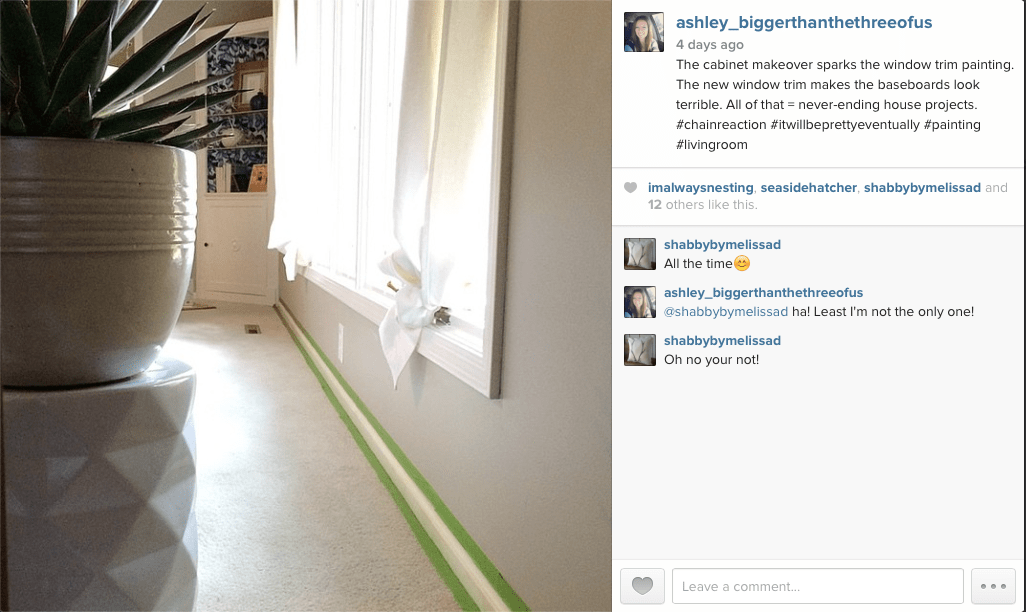 It made such a huge difference! I can't wait to put everything back and take some pictures to update y'all.
Hope you guys have a great weekend!