I love vintage wooden bowls but it wasn't until just recently that I thought to display the bowls together on the wall. Today, I'm sharing how to hang wood bowls on the wall to create a stunning, unique art display!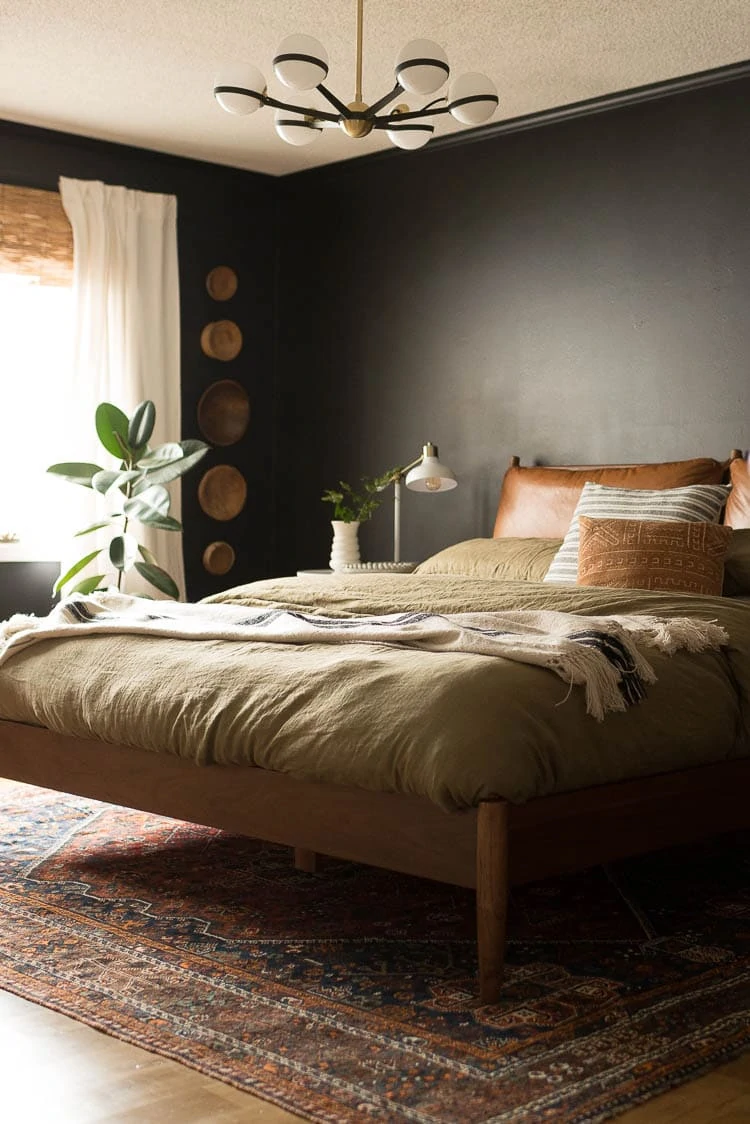 I've collected cheap wood bowls from random flea markets and thrift stores for years. I actually didn't realize that I had a collection of decorative bowls until recently when I was preparing to record how to decorate with collections for the podcast. As I was looking around my house and thinking about ways to decorate with unusual items, I realized that I had quite a few handmade wooden bowls.
For the longest time, I used the wooden bowls on dressers and tables to corral items, but I never displayed them together. I've been inspired in the past by seeing homes that have hung a dough bowl on the wall and have contemplated buying a vintage dough bowl to hang in my house but that didn't really feel like me. I often see inspiration online and like it; but I always try to evaluate it for me to really determine if it sparks something or if I am just wanting to copy it to have something that looks nice. Sometimes, it checks both of those boxes and that's ok. For for me, the dough bowl idea just didn't really mesh with my style.
BEFORE: Main Bedroom Painted Ultra White By Valspar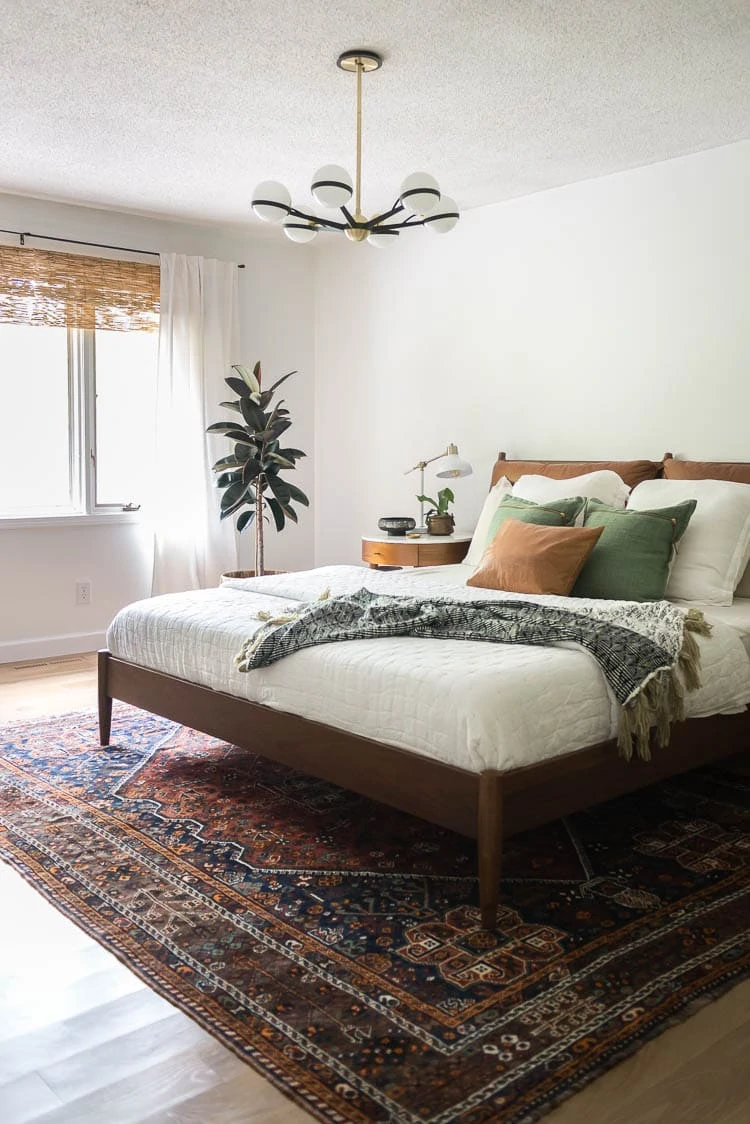 Anyways, after I painted my bedroom Tricorn Black and installed the crown molding, it felt like the space to the right of the window was a bit bare. I tried a few pieces of art, but the sizing between the window and the wall is pretty tight and none of the art I had seemed to be the perfect fit. I'm a HUGE advocate for not buying art to just buy it. I like to wait until a piece really connects with me before purchasing. This works really well for me but it also means that, sometimes, I have bare walls for quite some time until I find a piece of art that means something to me.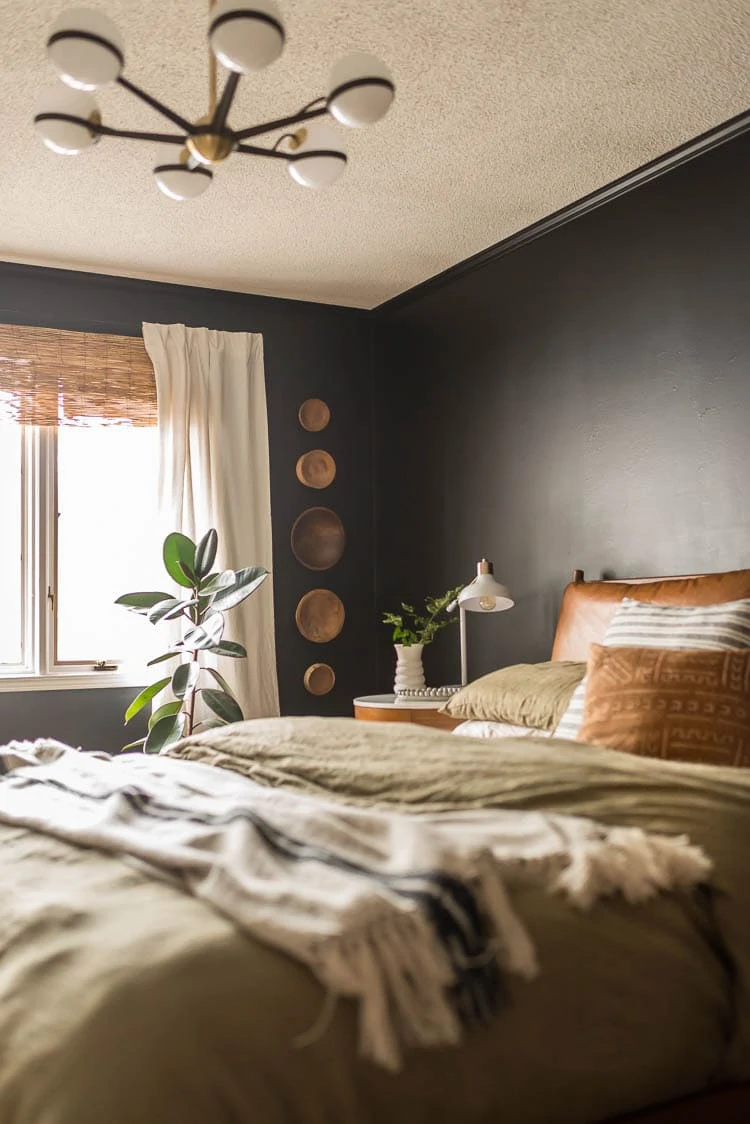 As I was going through the bedroom makeover, a friend of mine, Rebekah, shared that she hung wooden bowls on her wall. I LOVED it. I knew immediately that it resonated with me and I had two potential places for a collection of wood bowls to hang. They ended up being perfect for the small wall in my bedroom.
I honestly didn't think about sharing how to display decorative bowls, how I hung them and with what, but I got so many questions on IG about it! It was super simple!
*Affialite links below. Thanks for supporting my blog. Click to read my privacy and disclosure policy.
Supplies needed to Display Wood Bowls
How To Hang Wood Bowls On The Wall
You can watch the video on how I hung the wooden bowls or follow the instructions below.
Gather a random assortment of cheap wood bowls
Decide whether you want to hang the bowls vertically or horizontally (or even if you want to display the bowls in a random grouping)
Using Sawtooth Hangers, hammer in the hanger on the back of each wooden bowl
Add nails to the wall where you want your bowls hung
Hang bowls on the nail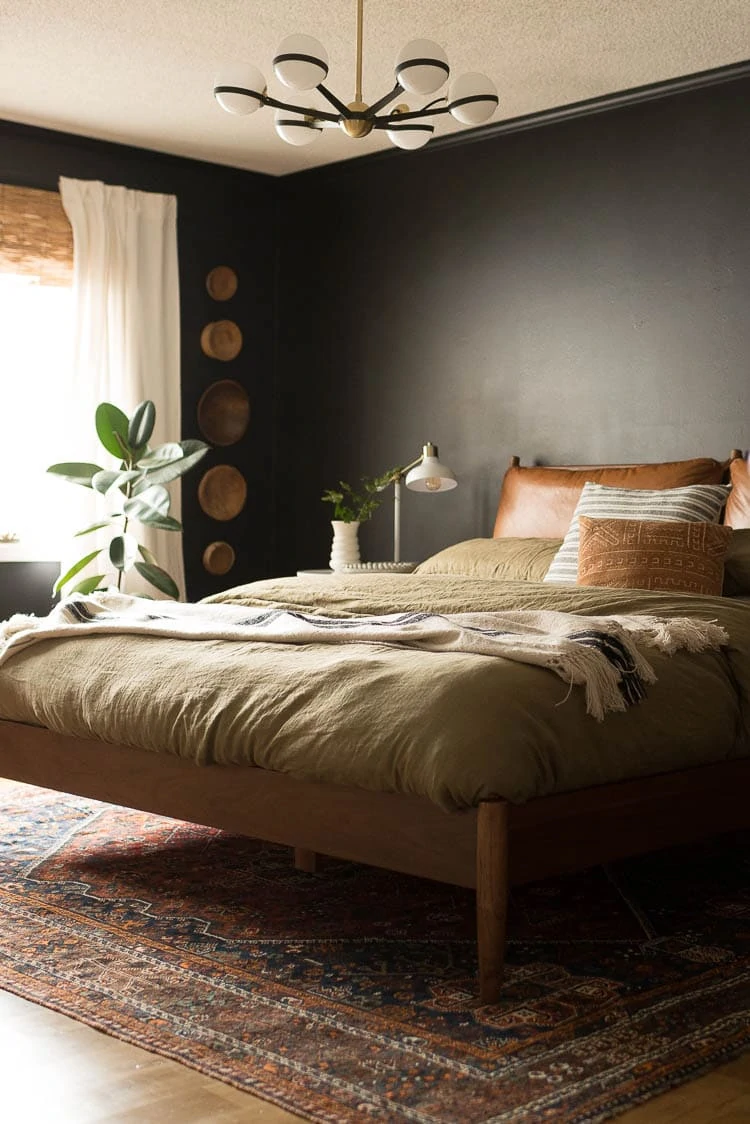 I really love how the vintage bowls look on my wall! The three dimensional shape really adds a level of interest and warmth to the space. If you love this idea, you could definitely spin it to match your decor. I know I've seen cutting boards as kitchen wall decor and I personally have an antler wall that provides lots of texture and interest in my entryway. Anyways, think outside the box with wall decor ideas and have fun!
How To Hang Wood Bowls On The Wall (PIN FOR LATER!)