I have a confession. I used to be a sucker for sales. Yep, I admit it. If something went on sale that was better than what I had, and if I could afford it, then I would impulse buy it. Yep, that was me. HomeGoods really sucks me in like that. Well, over the past 1.5 years I've started to really enjoy design and decorating. I love sourcing products and good deals, but now I have to fall in love with something before I buy it. It's all part of the fun for me. So, today I'm sharing a Modern Barstool Round-Up.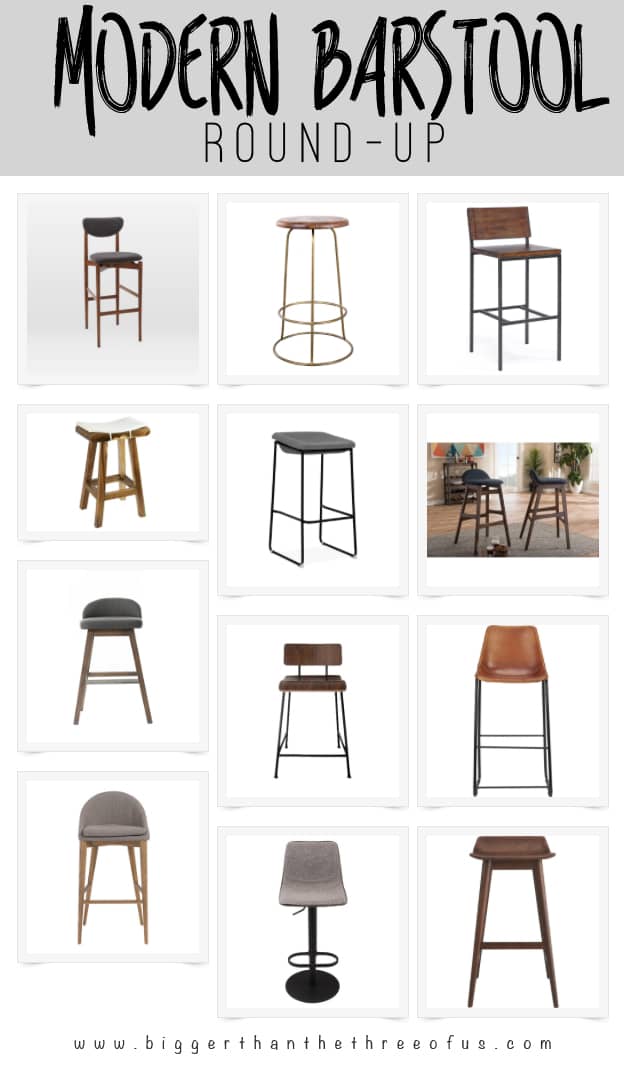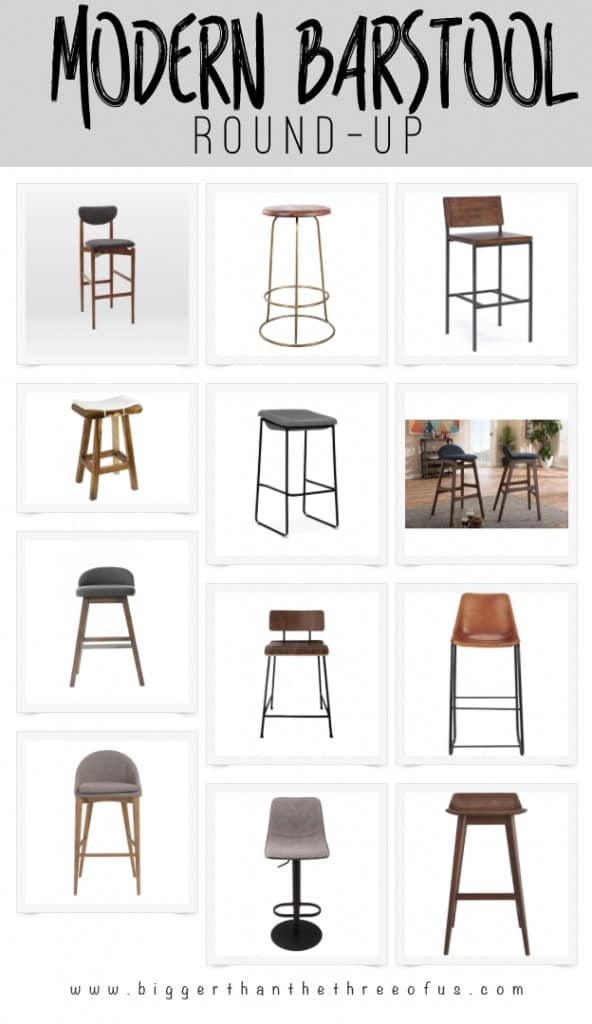 When we moved into this house, we brought barstools with us from our last house. We had originally purchased the barstools because we were going to have company and we needed two extra seats in the kitchen (at that time we had a counter-height table so the barstools worked great!).
Well, those barstools were cheap and super uncomfortable. But, they worked and they worked for a few years. Fast forward to this house. We had them in this kitchen for a few months and then I happened across these super-padded, neutral linen barstools. They were on clearance and I got them for a steal.
These one's for reference: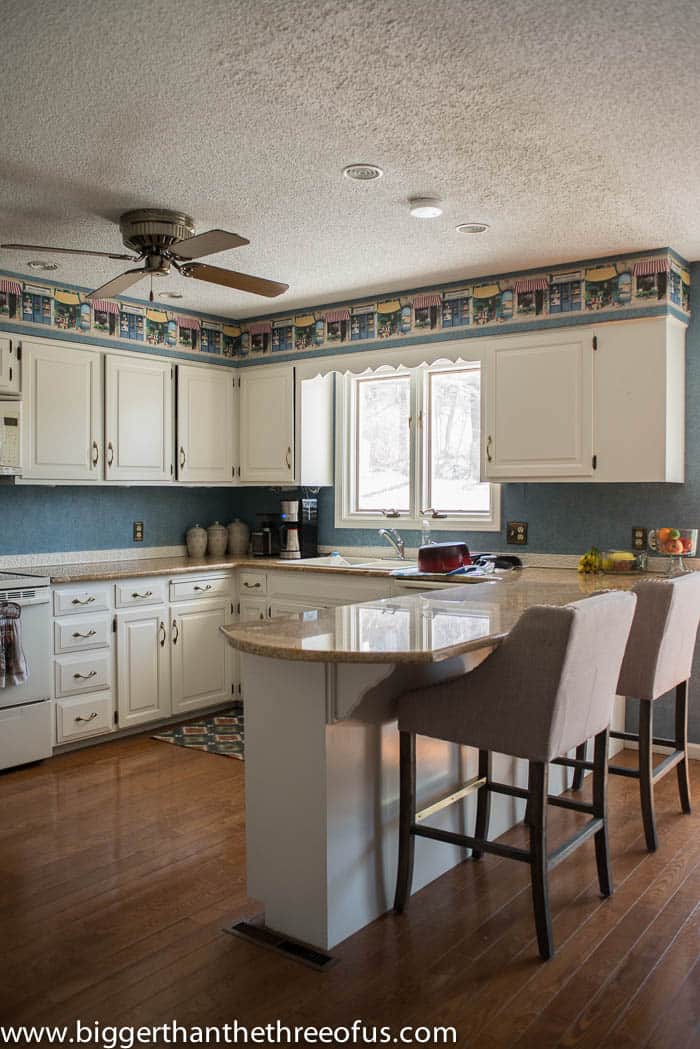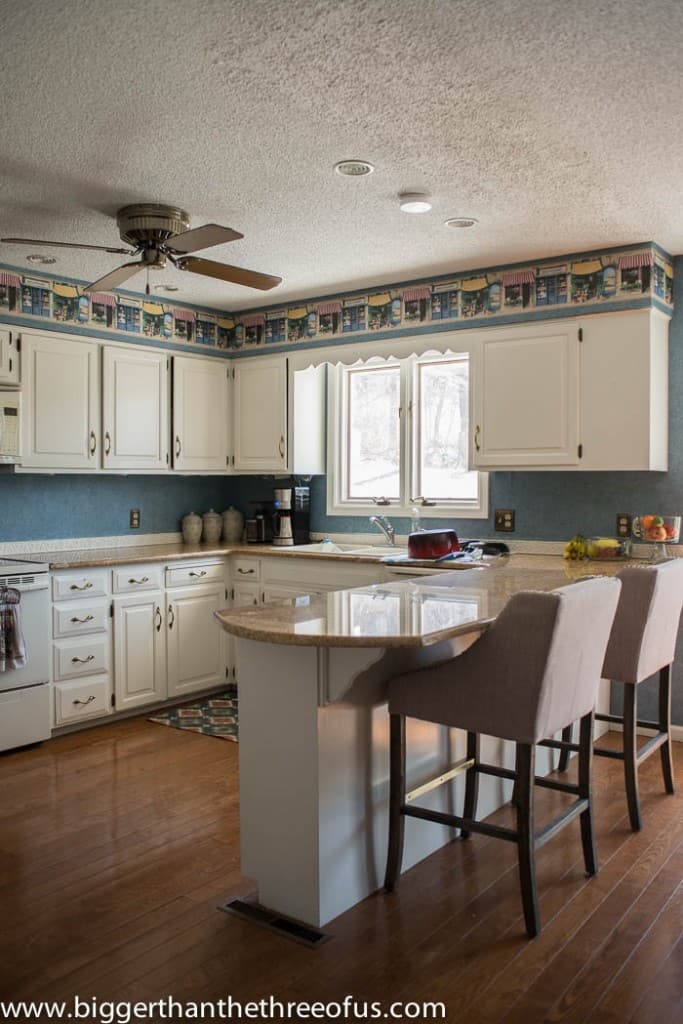 They looked pretty good in the kitchen and were so comfortable. We hadn't really found our design style yet, so they worked. Fast forward 3 years, and we've found the design style that we like and the barstools totally don't go. They weren't high on the priority list to replace, but now that we are nearing the end of our kitchen remodel – it's time to give them the boot.
The only picture of them in the current kitchen is this one: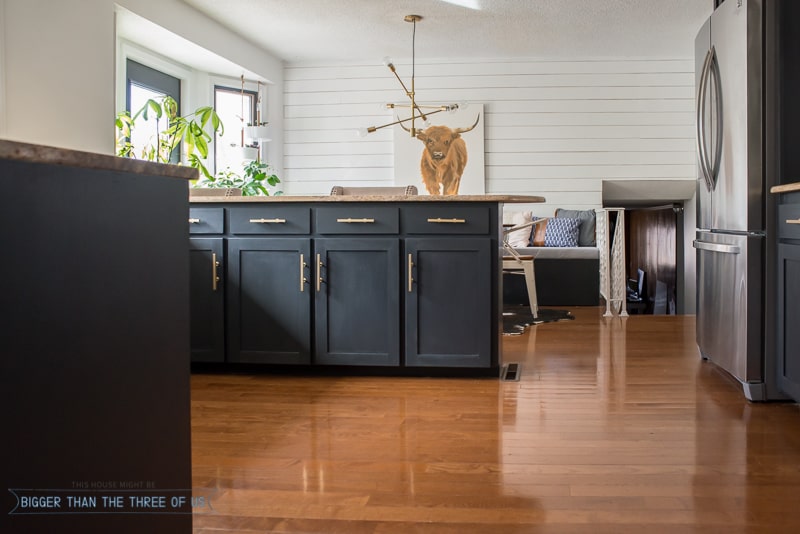 Not a very good one – sorry! You can't really see how the style clashes with the eat-in kitchen. Trust me though, it does clash.
So, what are we looking for in a barstool? Ideally something that is comfortable. Although, I would buy something not padded if I loved it. We have the bench seat right behind that area, so we aren't lacking for seating.
Ideally, I'd like a low back seat. I think it would look much more seamless if the seats weren't visible from the kitchen. Again though, I would buy a seat with a back if I loved it.
Overall, I just want something that I love. It has to be affordable, yet, I haven't set a budget. =)
Here are the ones that have caught my eye.
*Affiliate links below. Click to read my full disclosure policy.

To be honest, I have a few favorites but I haven't asked Luke his opinion yet. Do you have a favorite?