This is officially the second week of the One Room Challenge hosted by Calling It Home. If you missed last week's post, make sure to check it out. I've accomplished a lot of online browsing this week. LOL. Seriously though, I have. Well that and I have purged and purged some more in the room. I'll chat about that a bit later. The one thing that I wanted to upgrade in the room, or one of the things that we felt needed to be upgraded in the room, is the nightstands. They weren't super functional and didn't fit the space. So, let's talk nightstands today and, specifically, about Modern Nightstand Options.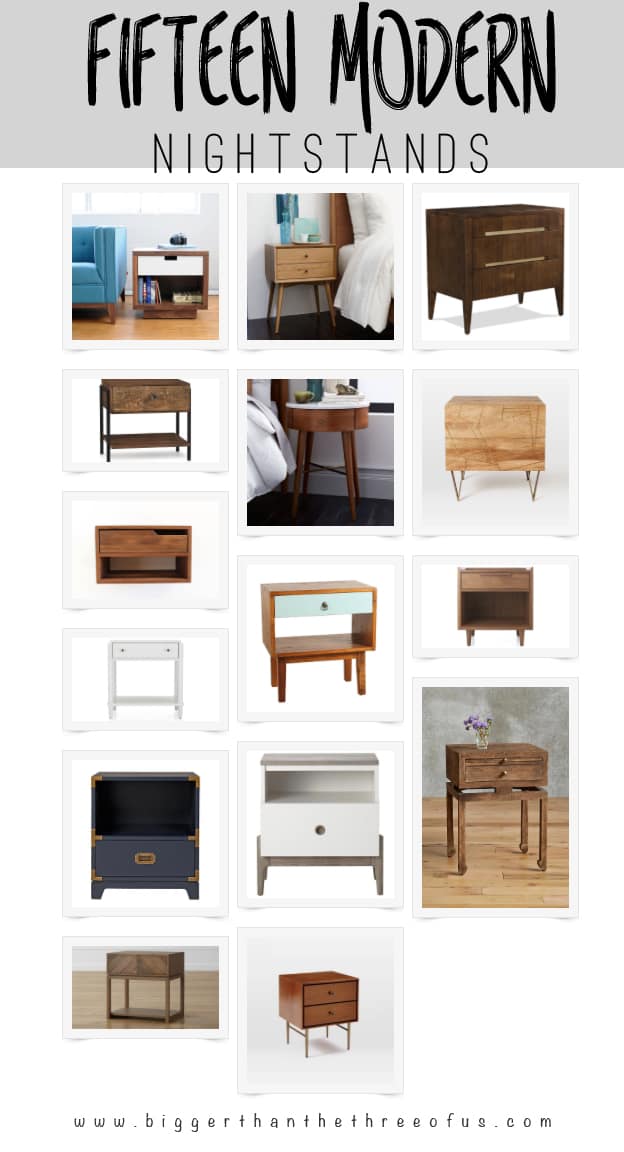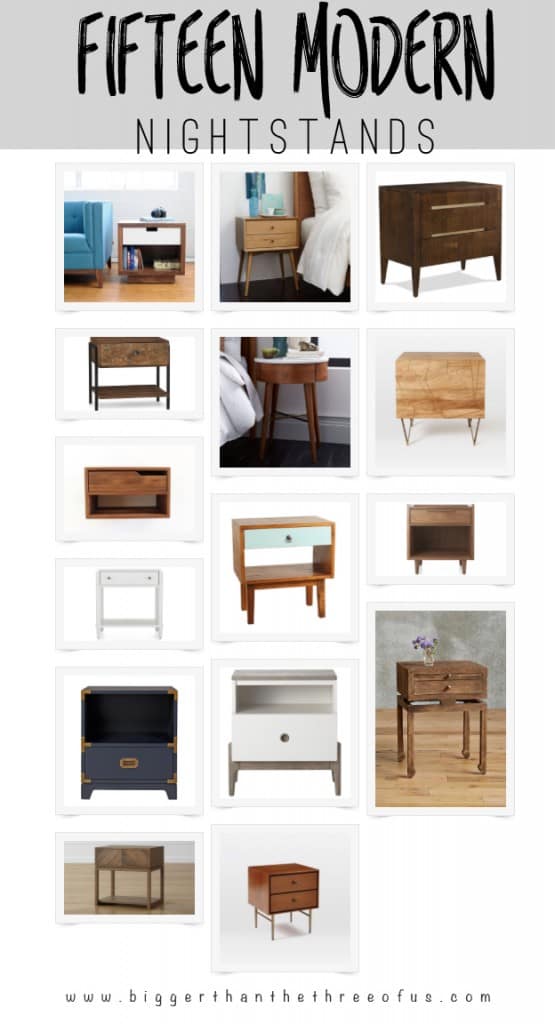 Before we jump right in to what I'm considering, let's take a quick peek at the nightstands that we had.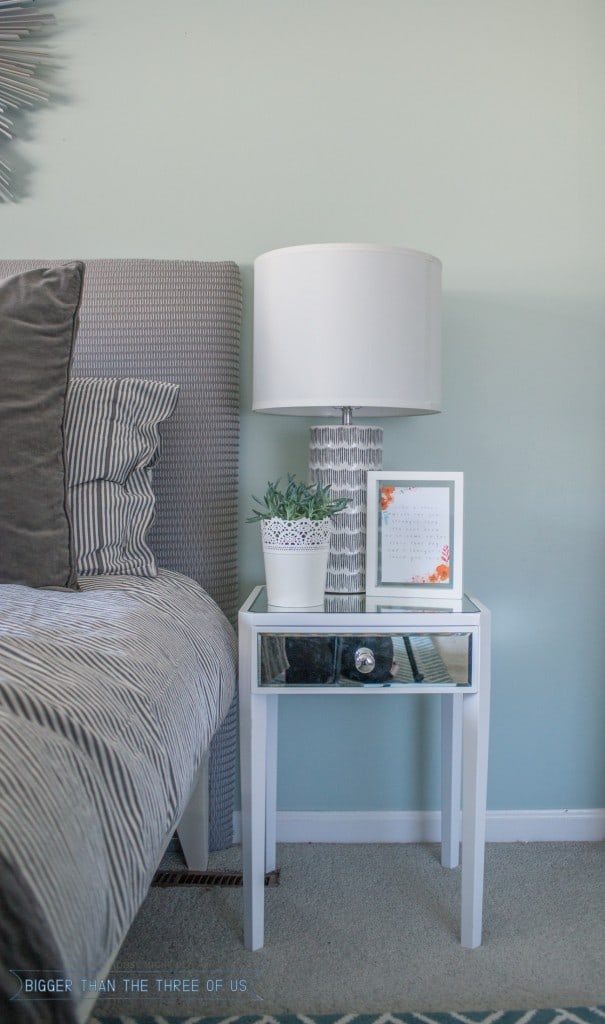 There's nothing terribly wrong with them, but they just don't feel like us and we could really use some larger, hunkier nightstands in our room.
You know that I love mid-century modern, so most of the nightstand options that I considered fit that vibe.
The funny thing is that I just did a whole post about how to hide cords and hid all the cords specific to the original nightstand.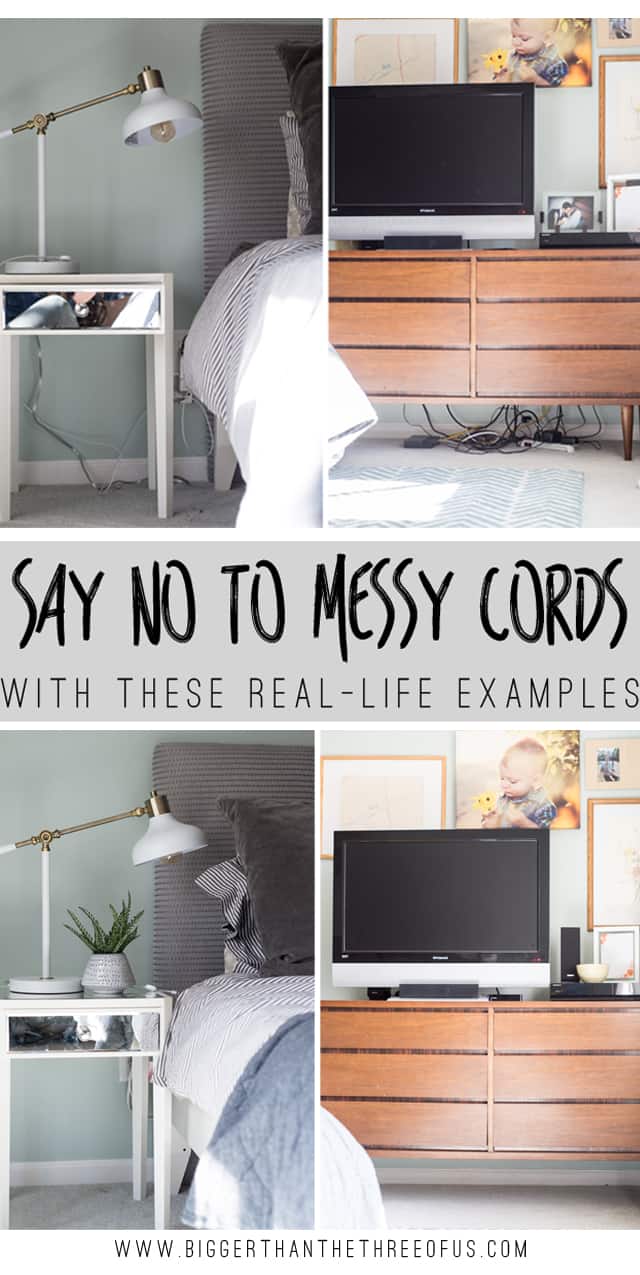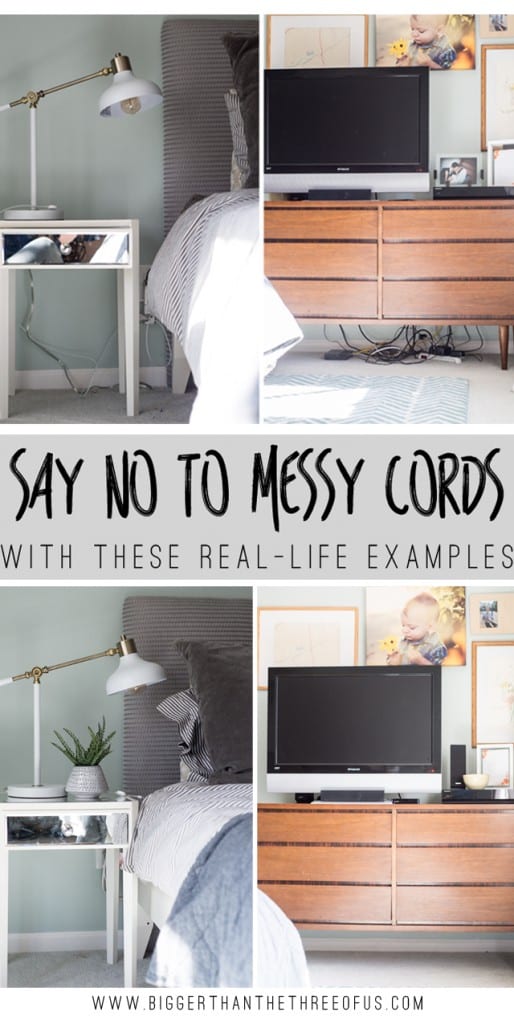 A few days after that post, I decided to bite the bullet and get new nightstands.
Anyways, let's look at the nightstand options that I considered:
*Affiliate links below. Click to read my disclosure statement.

The problem with all of those nightstands is that I really love them all.
After taking into account sizing (height and width), I narrowed it down to a few that I thought would work best:

I did make my decision and can't wait to get them in there with everything else.
Do you have a favorite? If so, please share. I'm always curious to see who I match up with design-wise. =)