Looking for a great small bathroom vanity? I'm sharing some modern powder bath vanity options that I've considered in our bathrooms!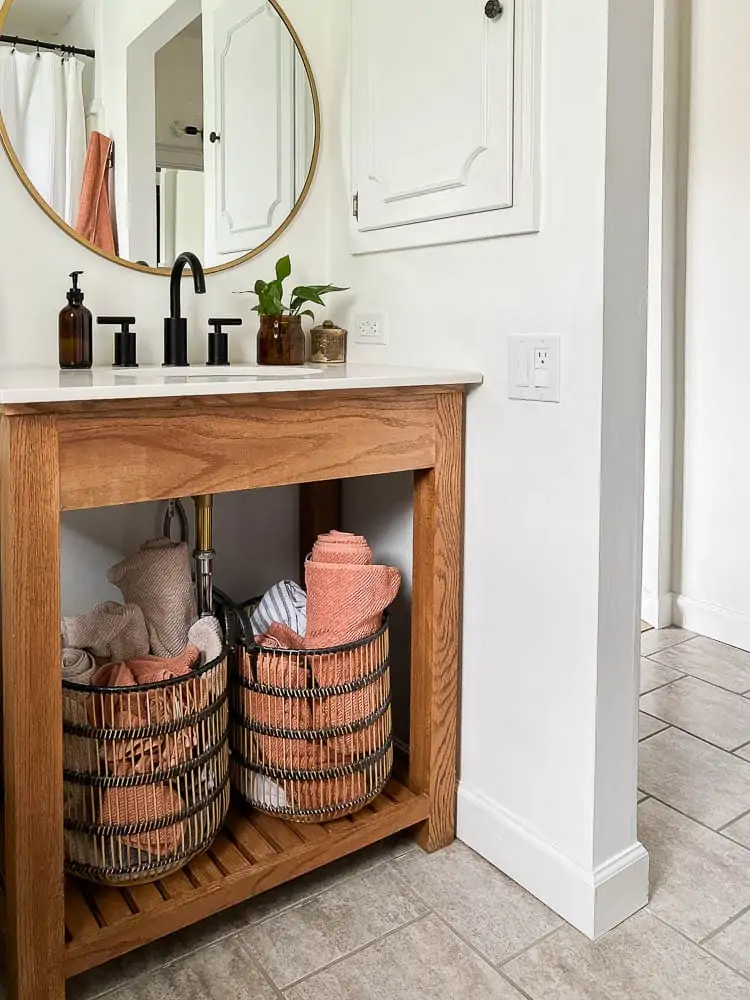 Small Vanities in Bathrooms
Our house has four bathrooms, which is a luxury for sure. Two of those are a small bathroom size, meaning they would need smaller vanities. Vanities come in all different sizes. Sometimes, you have wiggle room on the vanity size and other times, you don't... it really just depends on the bathroom layout that you have.
We haven't renovated all of our bathrooms yet, but we've done upgrades or replacements in all of them so I've definitely checked out lots of options for vanities.
When I started planning our powder bath renovation, I knew the half bath vanity was going to be the first thing I wanted to buy. The space that it was going in was small and small modern vanities (in my budget) are challenging to find. I started sourcing a great powder bath vanity first and then made my design board off of the vanity that I picked.
I picked the Adrian vanity from Room and Board. I don't see the option any longer that I picked because I got it without the sink and stone top. It's really easy to find affordable stone remnants around me, so it was cheaper to shop locally for the quartz top than to buy through Room & Board.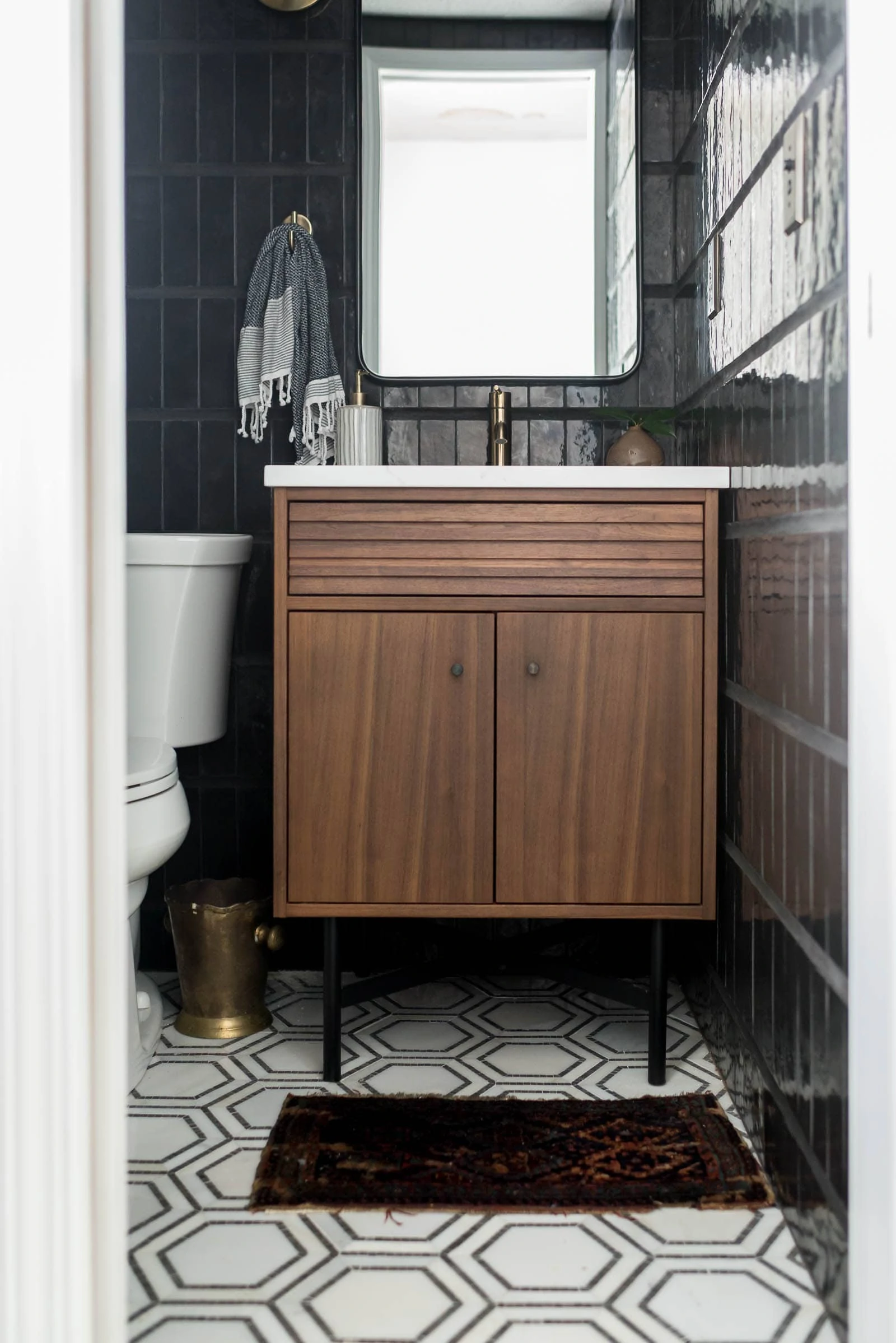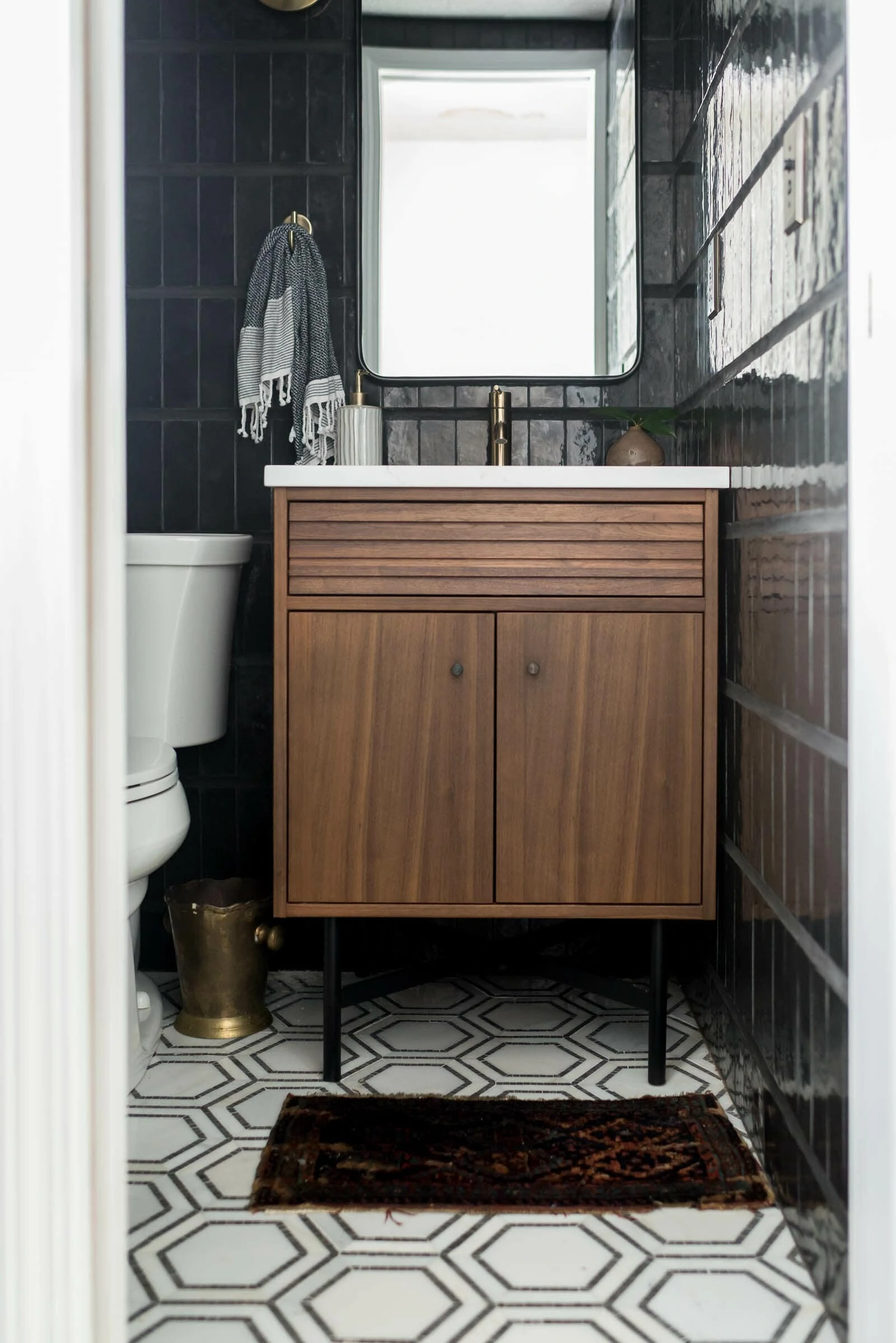 Before I share some great powder room vanities, let me share a bit about the standard sizing of vanities.
Powder Room Vanities (Sizes and Height)
Standard bathroom vanity height is 30-32 inches. If you are using a floating vanity, you have some wiggle room for where you want to mount your vanity. Typically, you'll find bathroom vanity height to be between 30-32".
Vanity sizes vary by width, but for smaller powder room vanity needs, I'd say you are typically looking for 18"-24" vanities.
I focused in on 24 inch bathroom vanity options for the round-up but there are a few in there that are a bit smaller or bigger. Also, lots of these options come in larger sizes (30" vanity sizes and up!).
Modern Powder Bath Vanity Round-Up
*Affiliate links below. Thanks for supporting this blog. Click to read my disclosure policy.

Pin for later: Powder Bath Vanity Options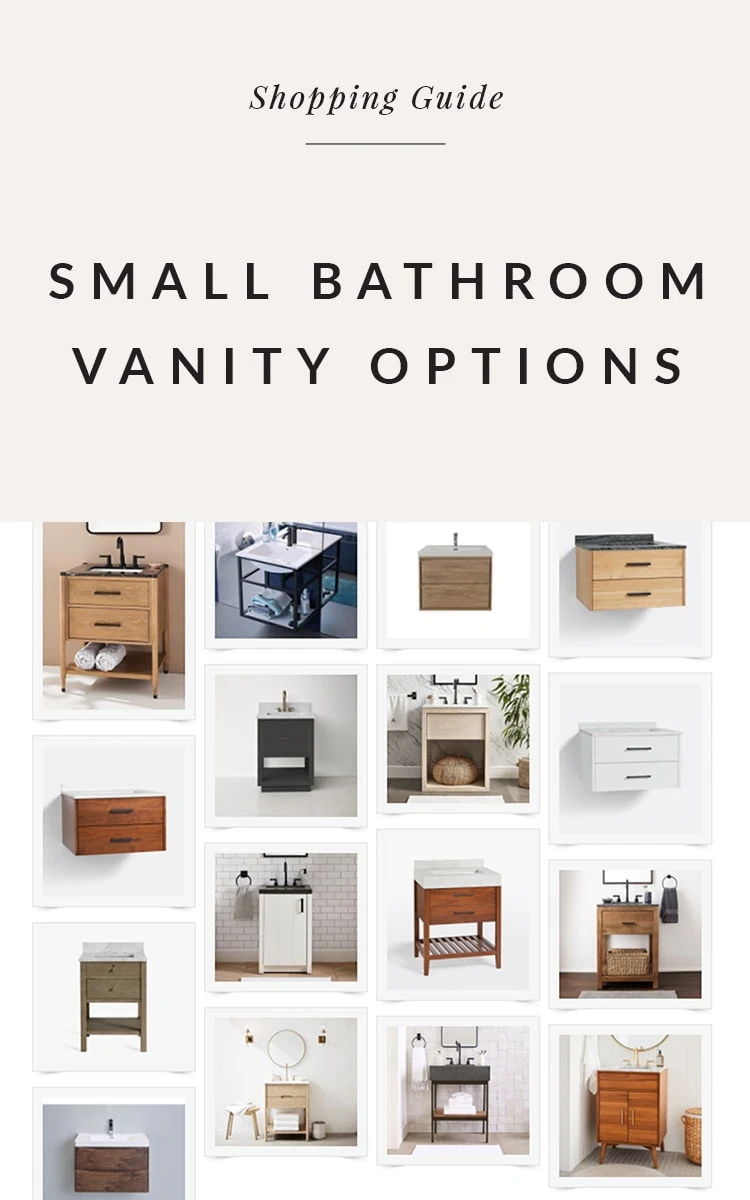 SaveSave