I hope you guys liked my "Ugly Truths" post from yesterday. I don't plan on doing them weekly, just when the urge hits. So, in light of yesterday's lamp woes I thought I would share some lights that I have come across. I'm on the hunt for a pair of lights that I love. Since my semi-recent change in attiude on buying things (buying only things I really want), I have had a harder and harder time picking out things. Weird, huh? Anyways, the lights on this round-up have made the list of possibles. I'm not quite ready to pick one yet, but I'm close.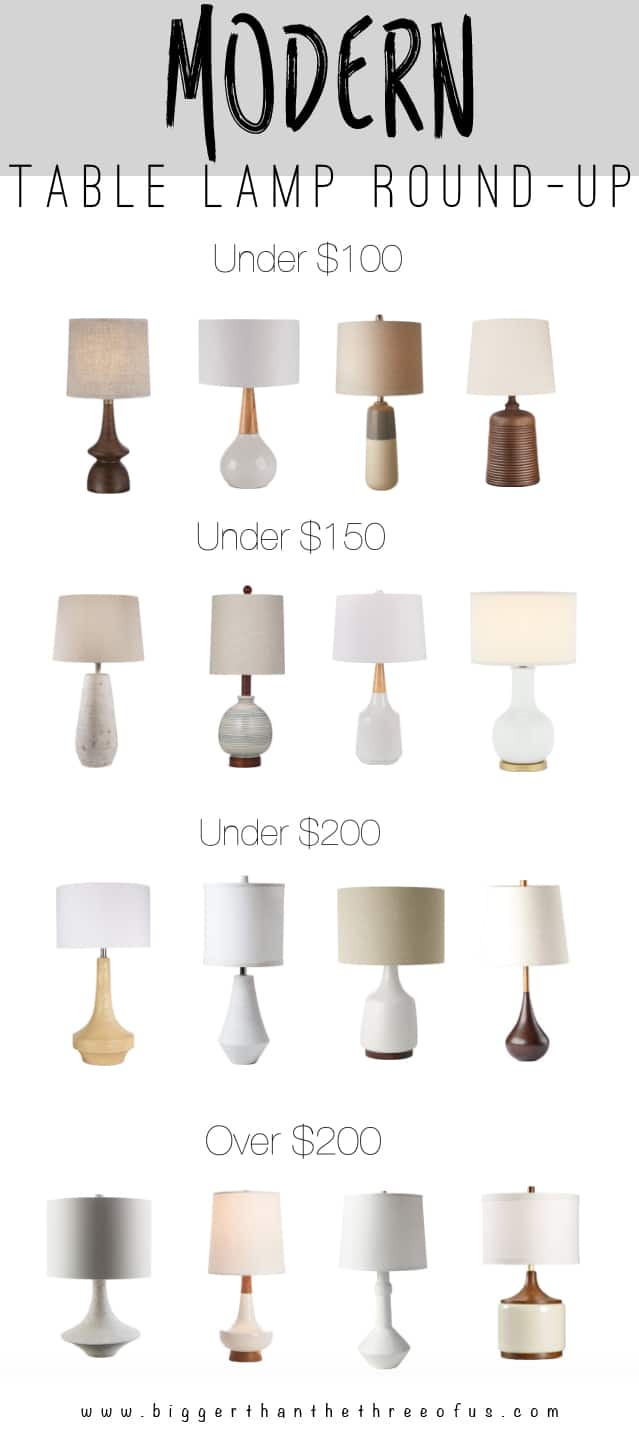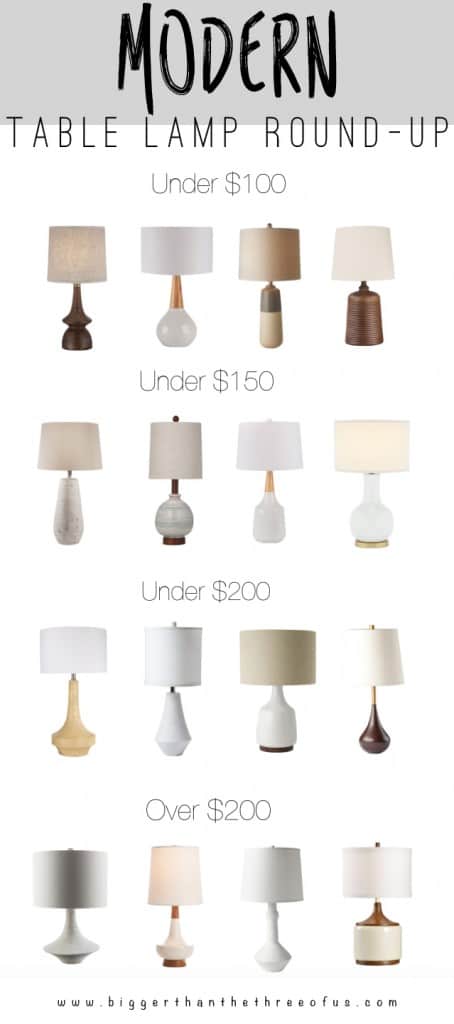 Let's be real, ok? I could have listed quite a few lamps in the $400-500 range, but that's totally outside of what I can afford so I limited myself to mainly ones that are within the budget (or close to the budget).
Let's talk about the under $100 options.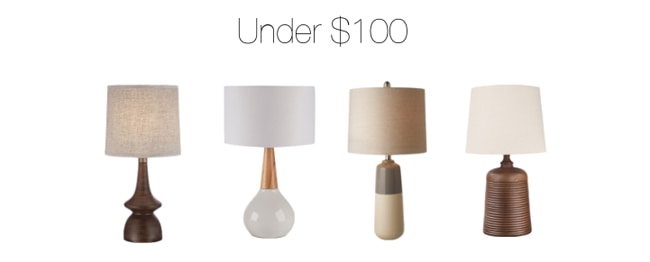 I really like them all, but not sure I'm sold on the ones with the linen type shades. Also, that bullet one (third in line) looks really cool but also looks like it could tip over easily. The two wood ones are GORGEOUS, but I have mainly wood furniture that they would sit on so I'm not sure they would jive. All contenders though.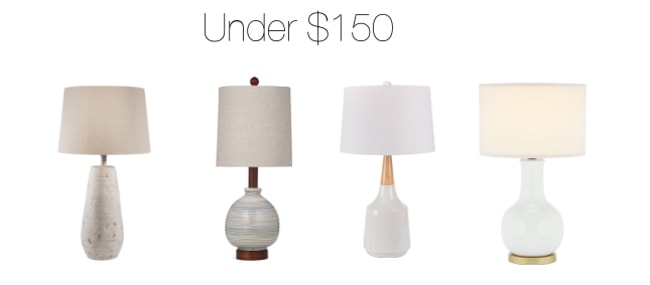 Again, we have some great contenders but not with white shades. I know I could switch out the shade, but I just can't justify paying extra for more shades. I really like the first two in this group. All of them are great, but the first two speak to me.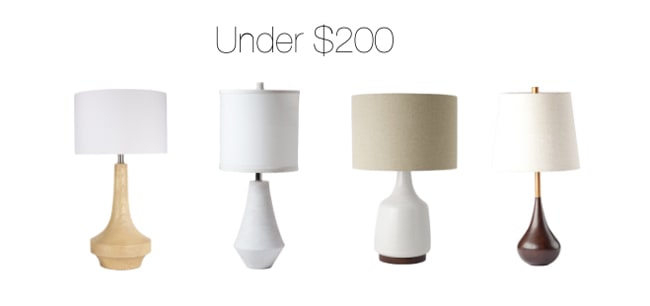 All of these have their own unique attributes. I really couldn't go wrong with any of these.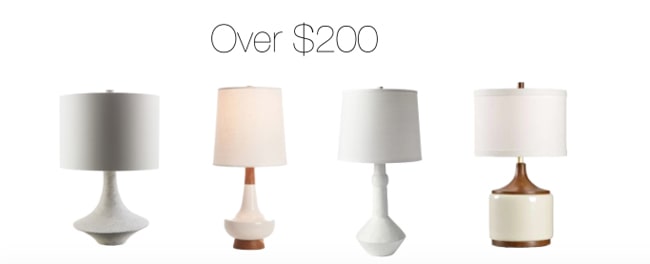 Find them here: 1, 2, 3, 4
Run, number #1 on the list is like ½ off right now. Love the look of that lamp, but what color is that shade? Again, it's the shade that holds me back. I really like the look of #2, but I also think it's the most expensive on the list (and really outside of my price range).
Which one is your favorite? I'm sure I'll hem-haw around on these for quite awhile. That tends to be how I do things.