I'm trying to pick a neutral paint color for our living room and I'm HORRIBLE at picking paint colors. It's one of the hardest jobs, when it comes to decorating, in my opinion. Paint always looks different than what you see on the little swatch. It looks different depending on where you are painting it. It looks different depending on how much light the room gets. It's super annoying, because if you pick the "right" paint color then it can totally make a room. The wrong paint color though... well, let's just say that you know that it's not going to give you the room that you had envisioned. Maybe that's why I've never liked our living room?! 😏
My go-to white is "Ultra White" by Valspar. It's the perfect bright white with slightly blue undertones. I have it in my kitchen, breakfast room, master bedroom, master bath, and LIVING ROOM. It's perfect, absolutely perfect, in all my rooms except my living room.
In my living room, the paint pulls a bit greenish and it's just not the pretty, bright white that it is everywhere else. I think part of that is because our living room is large and it only has one window. The window faces north and, although the window is large, we have a ton of tree coverage right outside the window.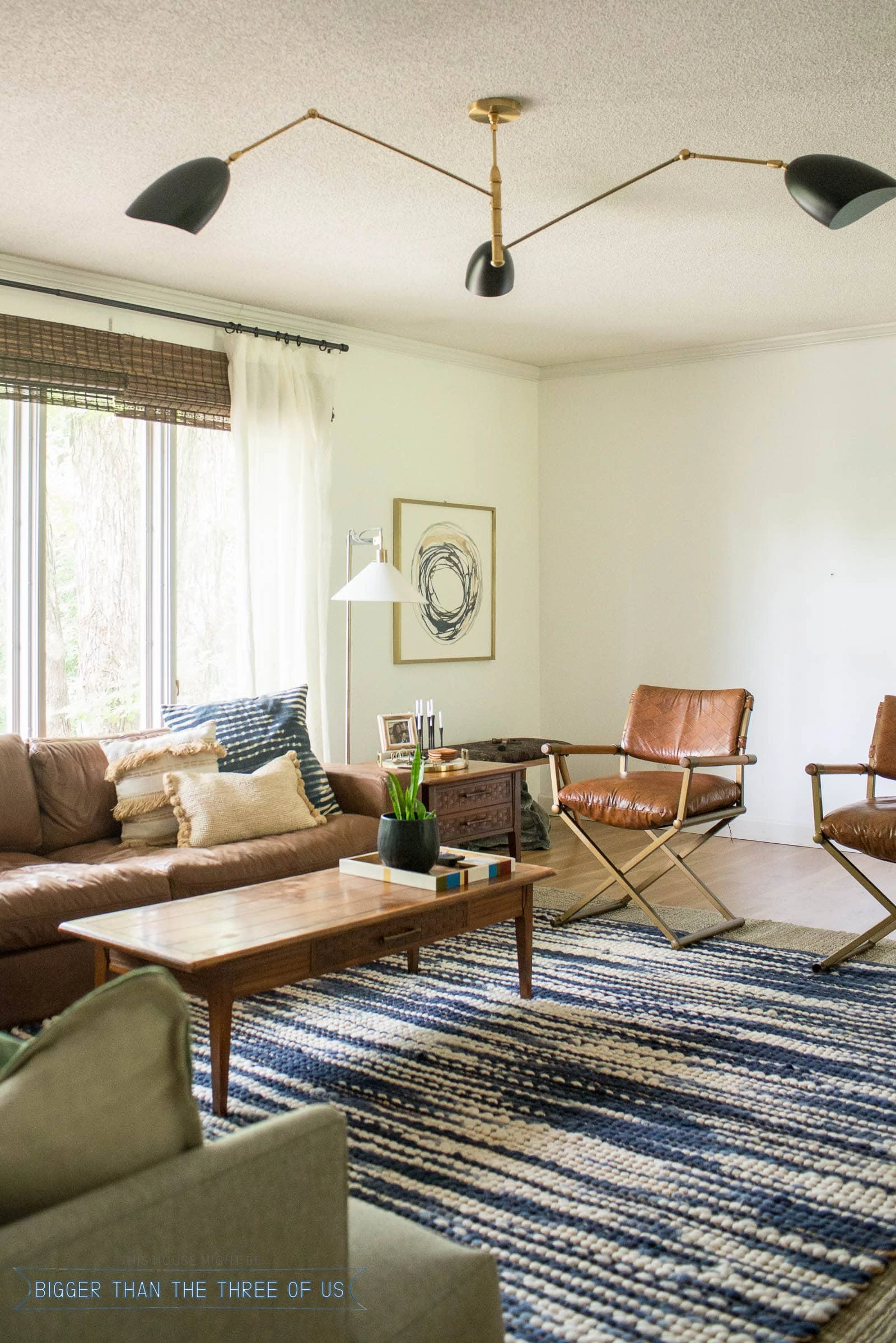 I feel like I gave the white a really good go in our living room and now, it's time to ditch it and find the perfect neutral paint for the living room.
Neutral Paint for the Living Room
I looked up the definition of "neutral" because I was curious. What I define as neutral may not be the same as your definition of neutral.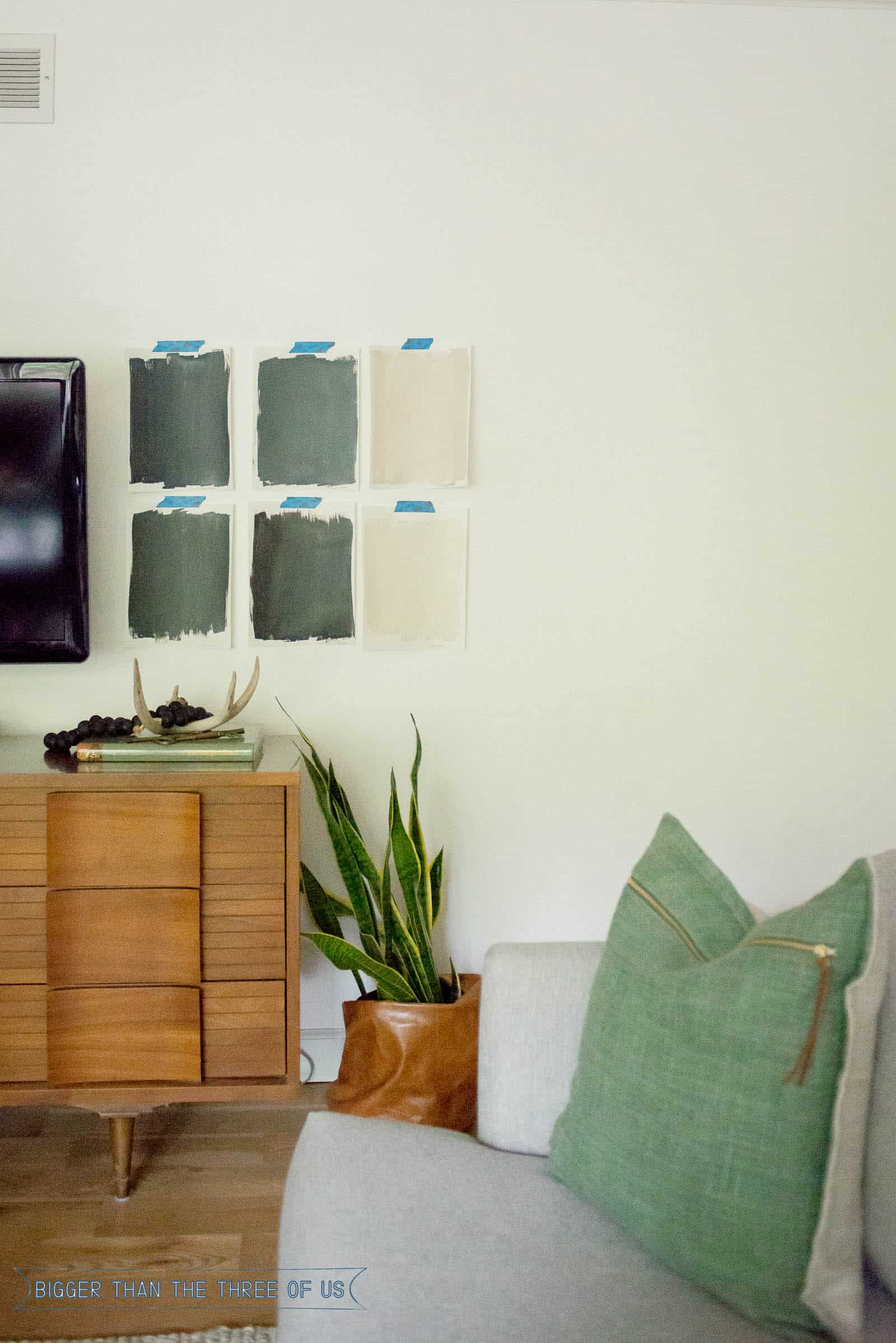 You might not think of a darker paint color as a neutral, but I really feel like dark paint colors can be neutrals. I think that if you feel like you can pair any color with your paint then your paint is a neutral. Does that make sense?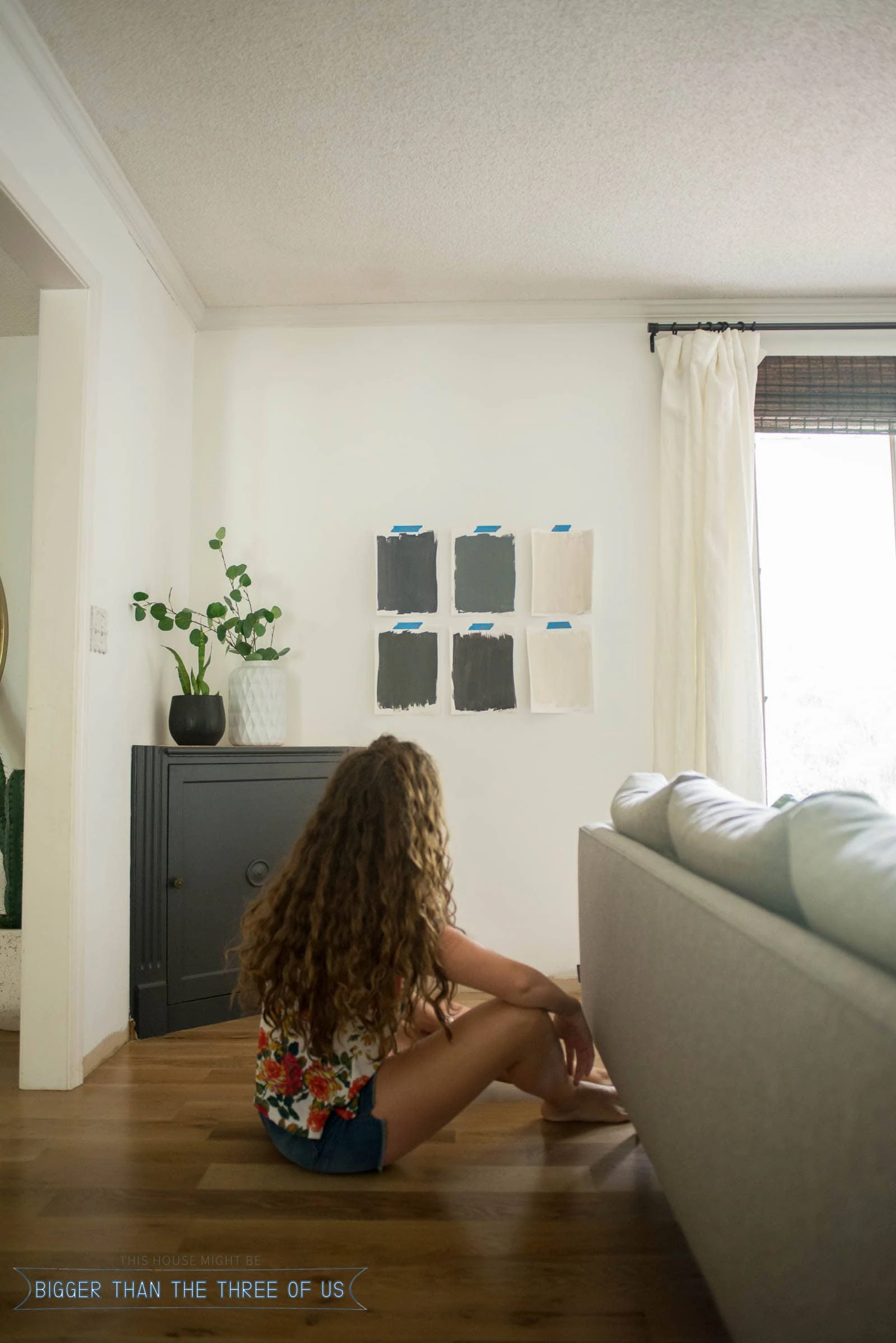 Ok, so here's the neutral paint colors that I'm considering (in the picture above it's from left to right, top to bottom).
Neutral Paint Colors
Cyberspace by Sherwin Williams
Downpipe by Farrow and Ball
Pale Oak by Benjamin Moore
Iron Ore by Sherwin Williams
Tricorn Black by Sherwin Williams
Asiago by Valspar
I had my heart set on dark paint for the living room and had actually been slowly talking Luke into it. BUT, I didn't consider the fact that our kitchen cabinets are dark and when you are in the kitchen looking into the living room, I might not like the dark cabinets up against dark walls. There's only one spot in our house where you'd see both of the colors together but it's a spot that we are in all the time. All of that being said, if I could find a dark paint color that was completely different from our moody, gorgeous kitchen cabinets then I'd probably be all over it.
When I taped the darker paint samples up against the cabinets, it was weird because they all looked super close to our kitchen cabinet color (which is Cracked Pepper by Behr). Downpipe by Farrow and Ball and Cyberspace by Sherwin Williams were my favorite dark paint colors but the colors weren't that far off from the kitchen cabinet colors. I really wasn't expecting that! I know that painting four walls and having a whole room be a dark color is going to look way different than just having cabinets being a dark color but I'm concerned I'm not going to like the living room color because it's in a similar family as the kitchen color. Am I over-thinking this?
Let's say that I'm not over-thinking all of this and you all think that the dark colors will be too similar to the kitchen cabinets.
That leaves me with two colors that I like that are in the lighter, beige family. I think I'm leaning towards the top color which is Pale Oak by Benjamin Moore. But, then I wonder if it's too safe. Now, I KNOW that I'm over-thinking this but, to be honest, this is a HUGE room that I've painted three times since we've lived in the house. So, not only does it take a few days to get it completely painted but it takes a few gallons which can add up. So, I would just like to get the paint color right for once.😬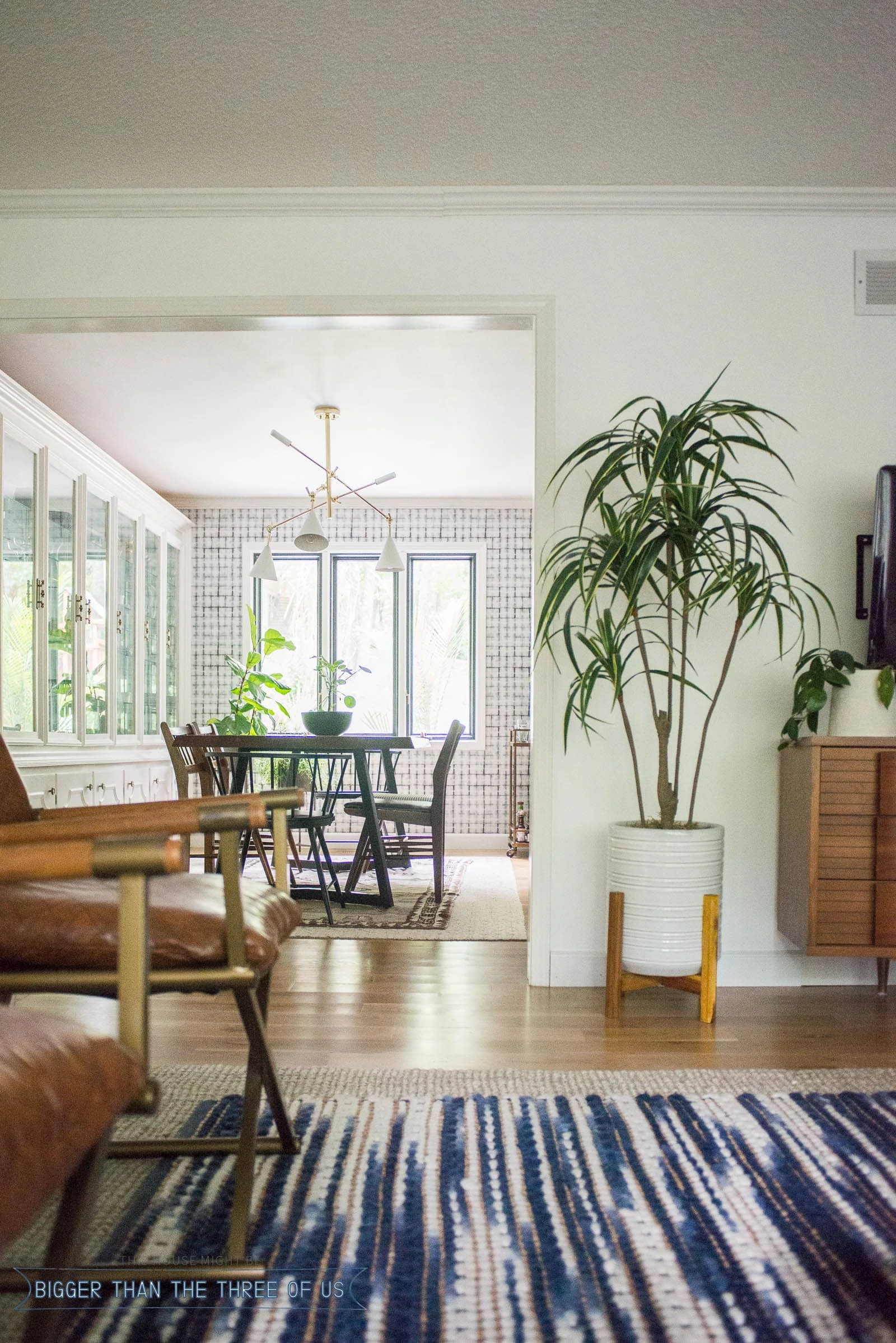 I'd love to hear your thoughts on which of the neutral paint colors you could see working in our house! And please chime in underneath in the comment section if you feel like picking paint colors is the worst! It's seriously going to drive me nuts!