Our kitchen has been tweaked here and there over the past six months, so I thought I'd share some of those tweaks. The kitchen updates have been small and mainly have occurred with how we use the space day-to-day. I get so many questions on how we like our open shelving in the kitchen (which we love!) so I thought I'd just show you some updated pictures of the the kitchen.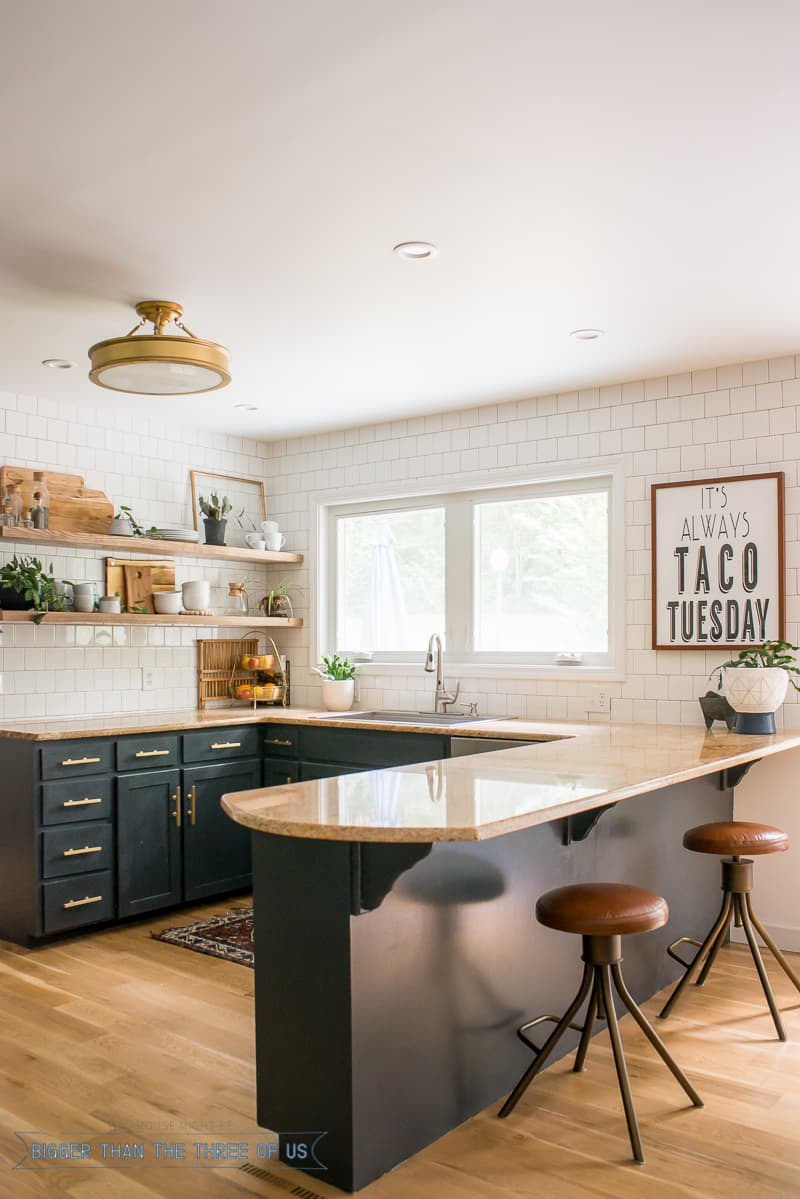 As always, spaces evolve over time. This space has evolved a bit since the kitchen reveal (make sure to hop over and see the kitchen reveal for all the DIY Projects and sources) but it hasn't been a drastic change.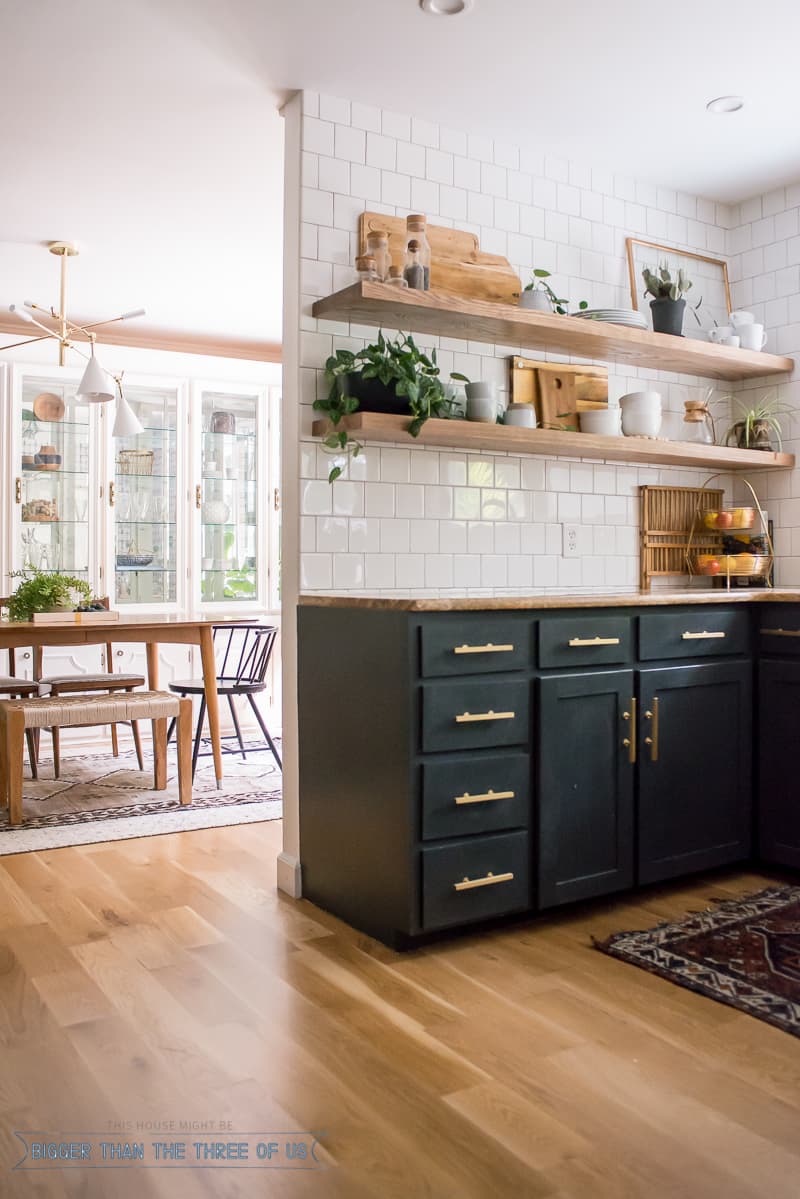 The biggest change has probably been figuring out how we like to use our open shelving. As you know, we DIY'd our open shelving and it's probably our favorite thing in the kitchen.
As we've lived with the space, we've figured out that we love all our coffee cups on the shelves, as well as bowls and large plates.
*Affiliate links below. Click to read my disclosure policy.
Granola toppings showcased in glass bottles are another favorite staple on the shelves. They are super easy to grab and use each morning and they look adorable too! Most of my glass jars are vintage, but these look great and are pretty inexpensive.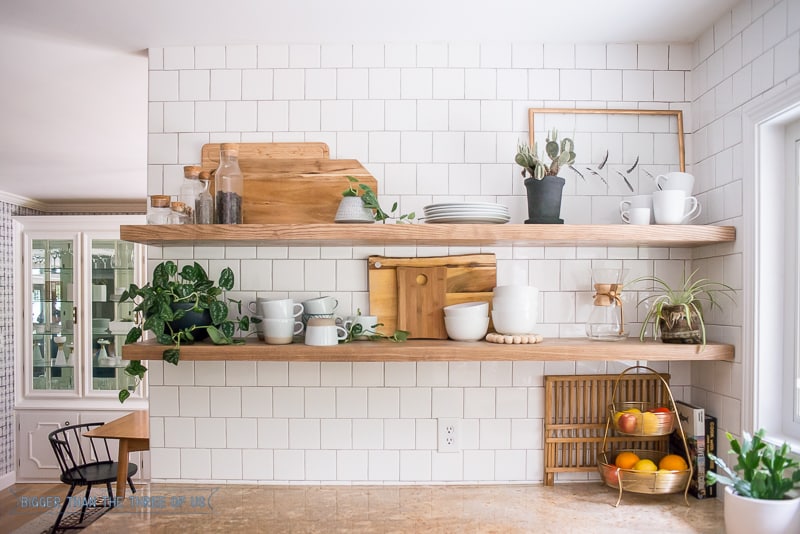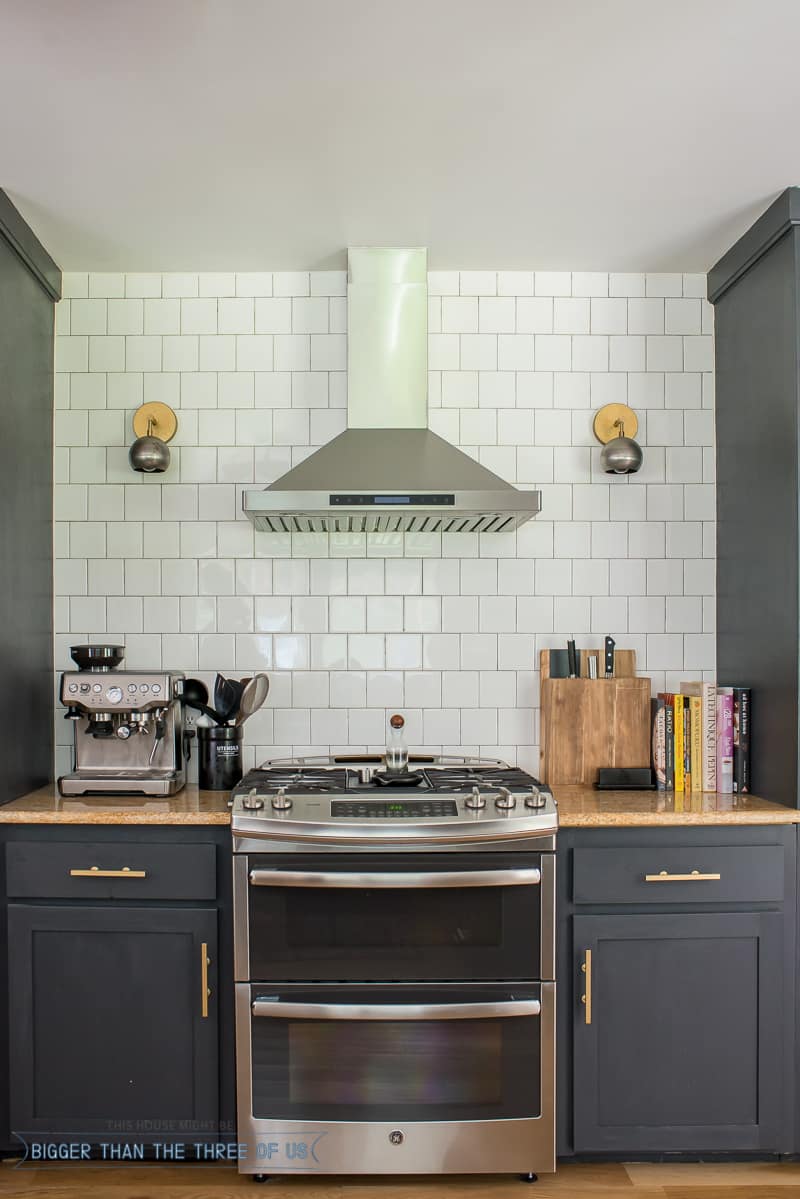 The area around the oven has definitely changed. We got the Breville Barista Express earlier this year and just adore it. The one thing that I don't love as much is that it needs to sit on the counter instead of in the pantry. Before, we just had a regular coffee maker and with a regular coffee maker, there isn't very much steam that comes out. With this one, the steam that comes out is enough that we didn't feel comfortable putting it inside the pantry.
The knife block was a DIY and we still love it.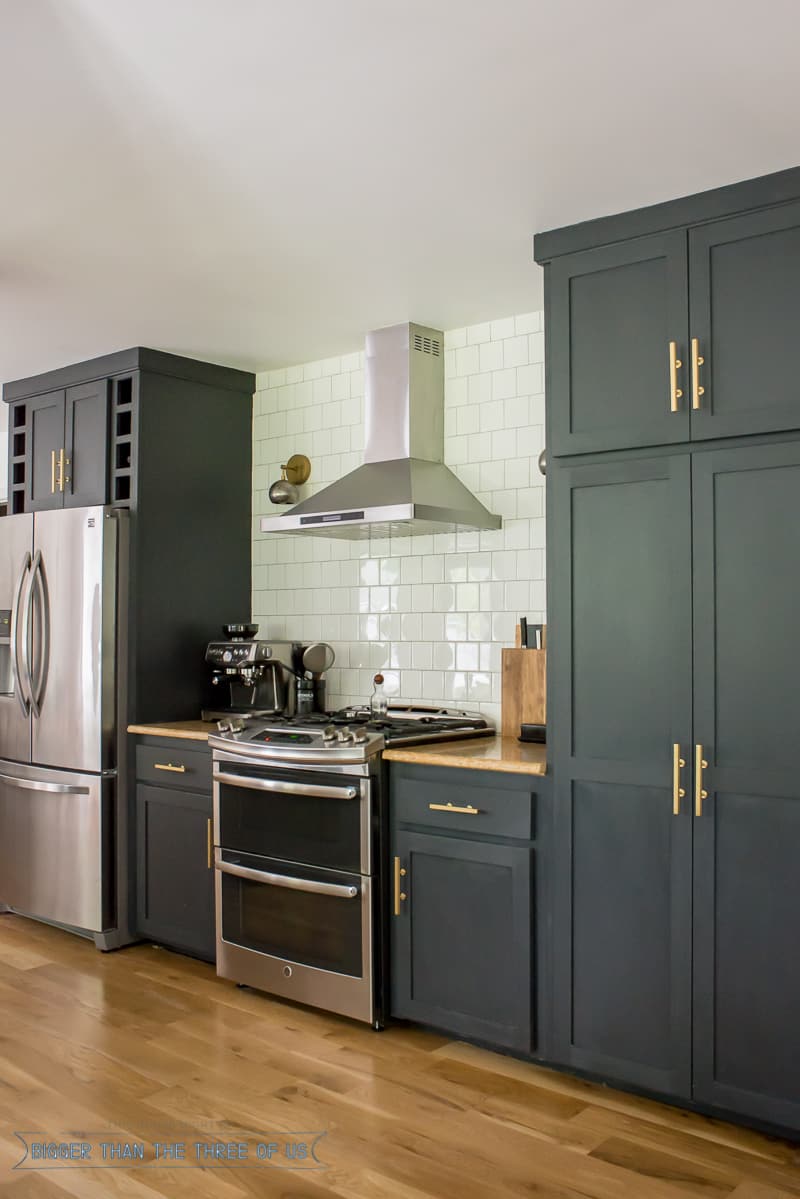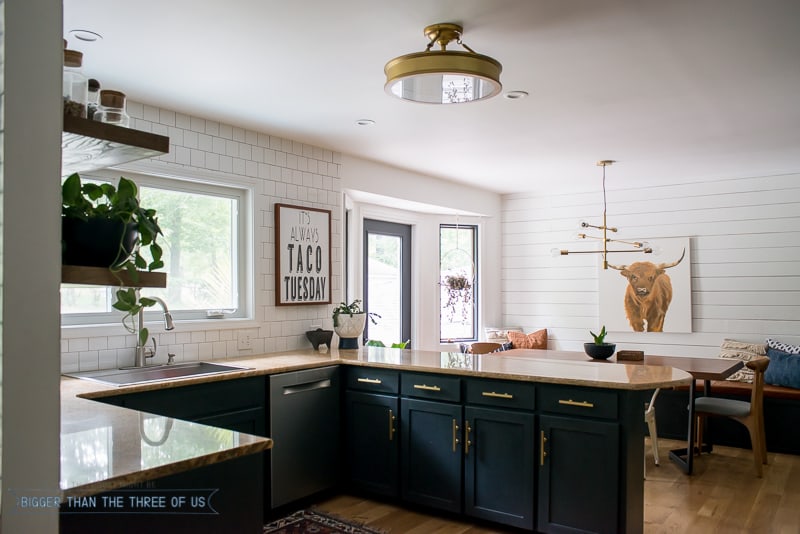 It's Always Taco Tuesday available for sale here.
From this angle, you can kind of spy our new leather bench seat. I really love the new look in the eat-in kitchen. The original gray fabric that was on the bench had definitely seen better days. I'm happy to have the leather in the space now and I'm really hoping it lasts for a long time!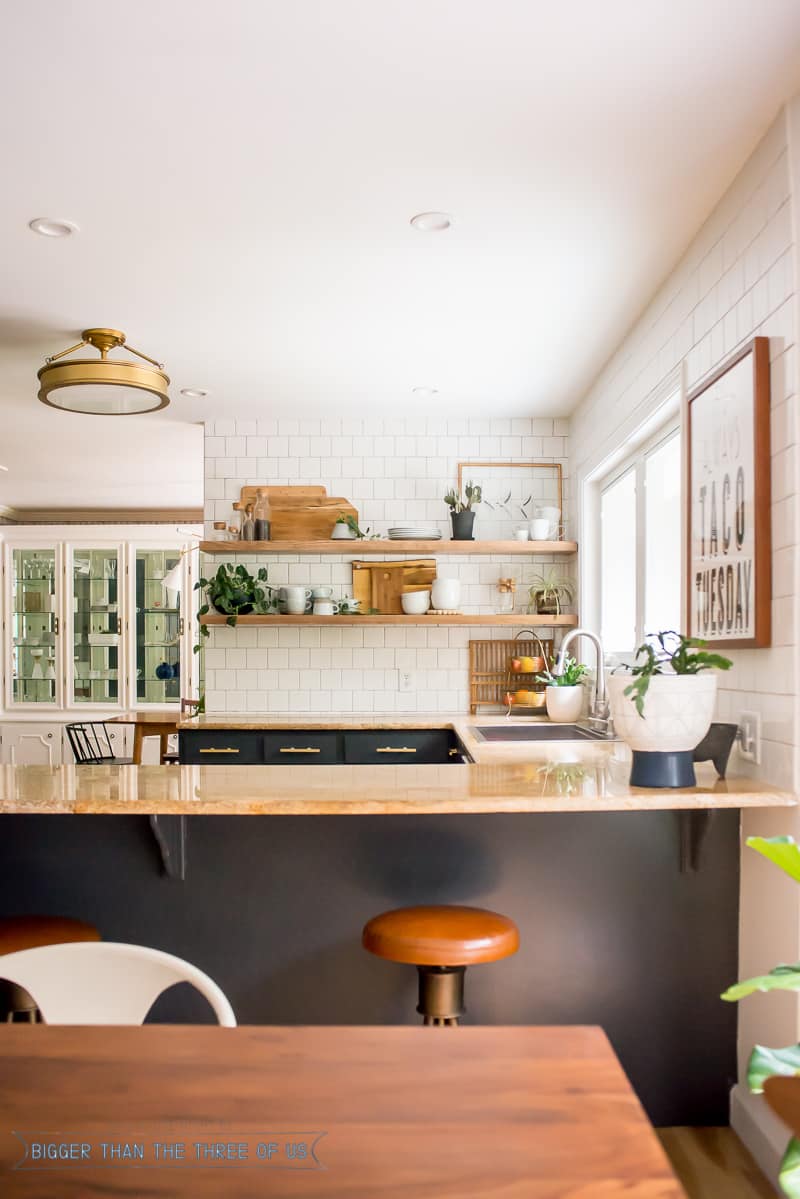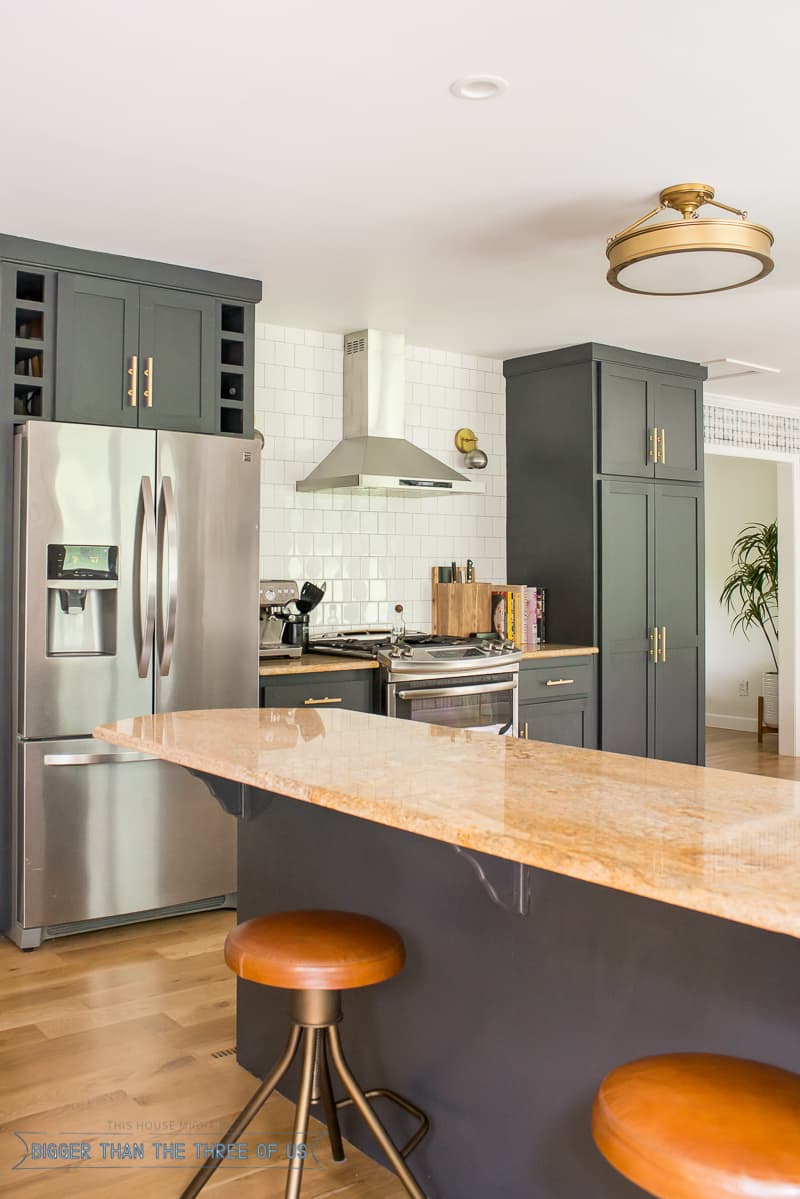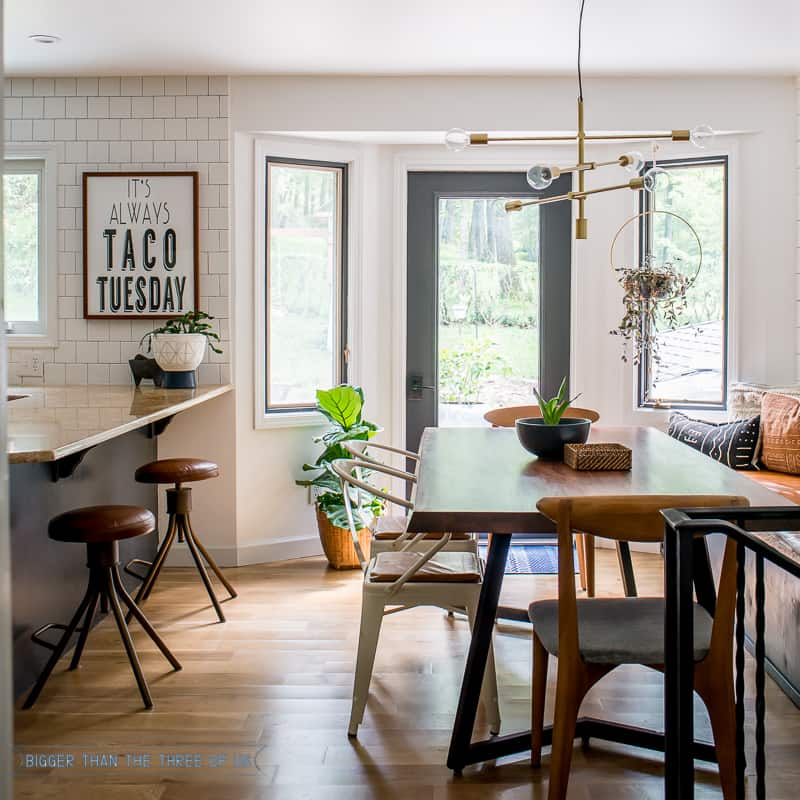 I think this angle really shows how compact the space is. I've gotten quite a few comments about how large and nice our kitchen is and, although it's nice, it's not huge!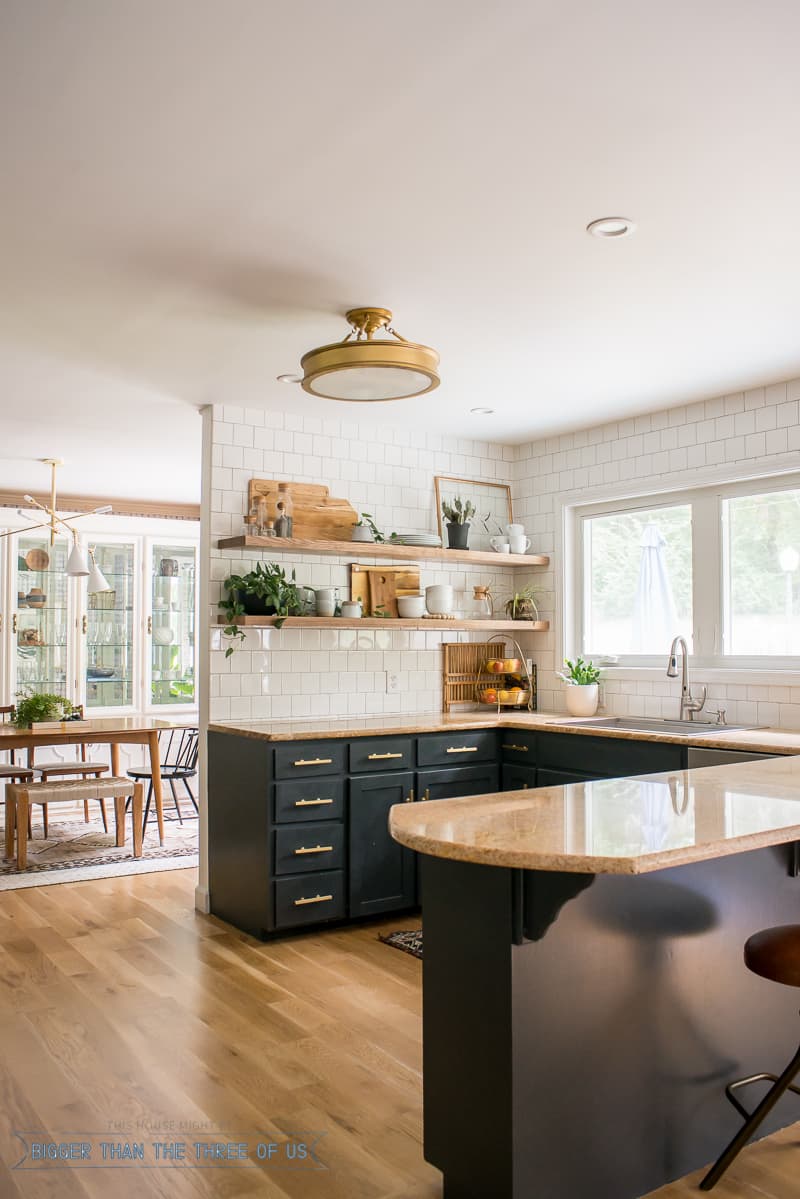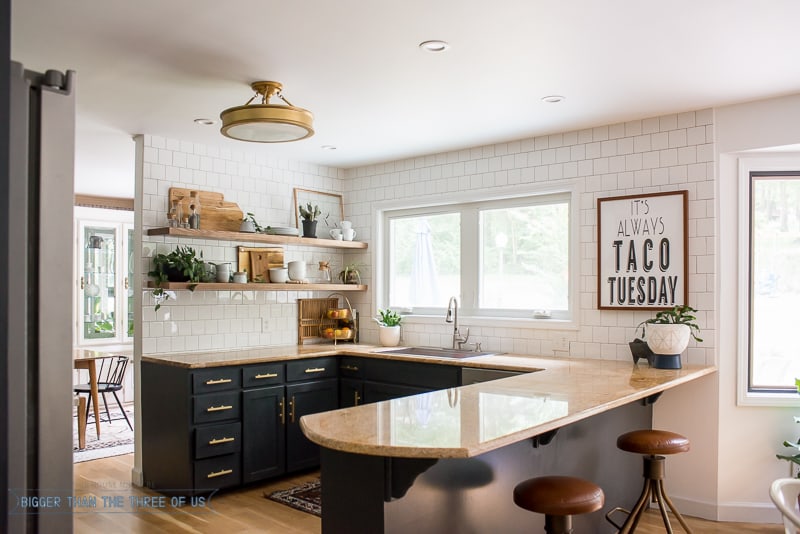 On Instagram, I get quite a few questions about our barstools. I originally got them from West Elm but they were sold through West Elm from a maker and are no longer available. If I was shopping for affordable barstools right now, I'd be tempted to get these.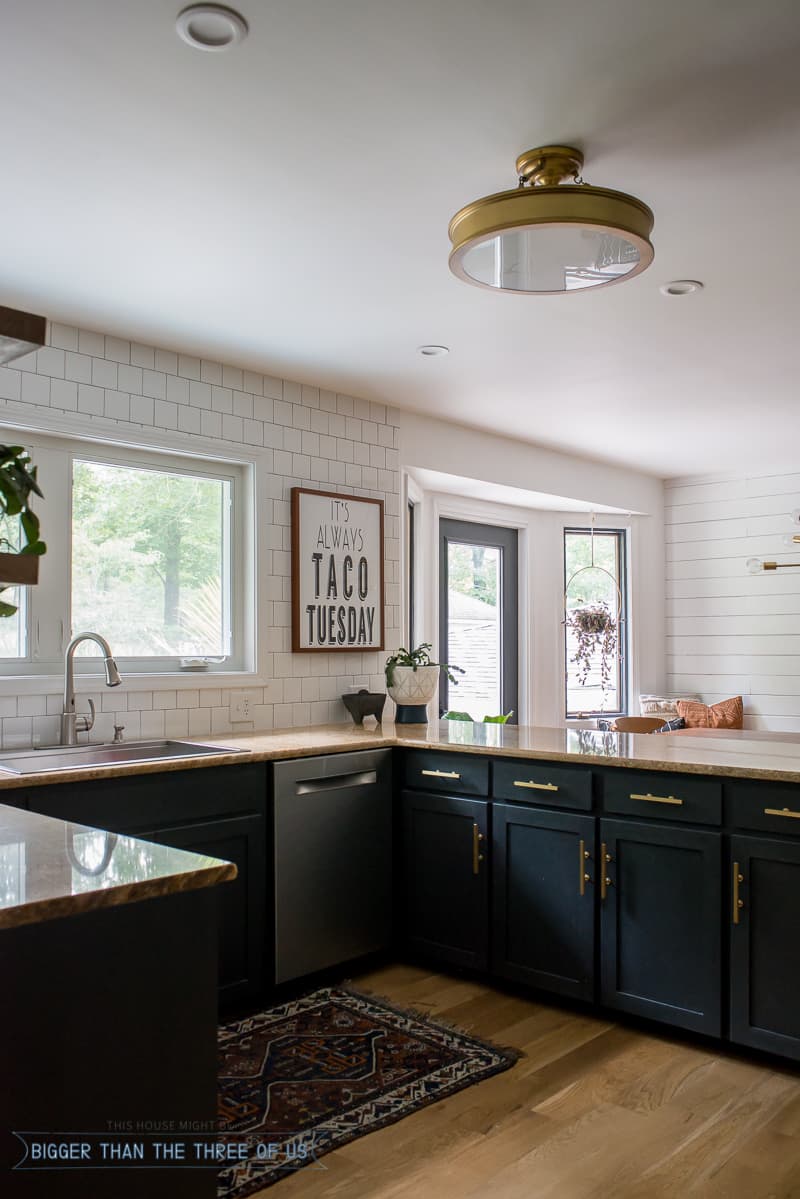 The rug was an Ebay find. It's one of my favorite purchases! I listed all my Affordable Places to Shop For Rugs a few months ago. Make sure to check it out if you are in the market.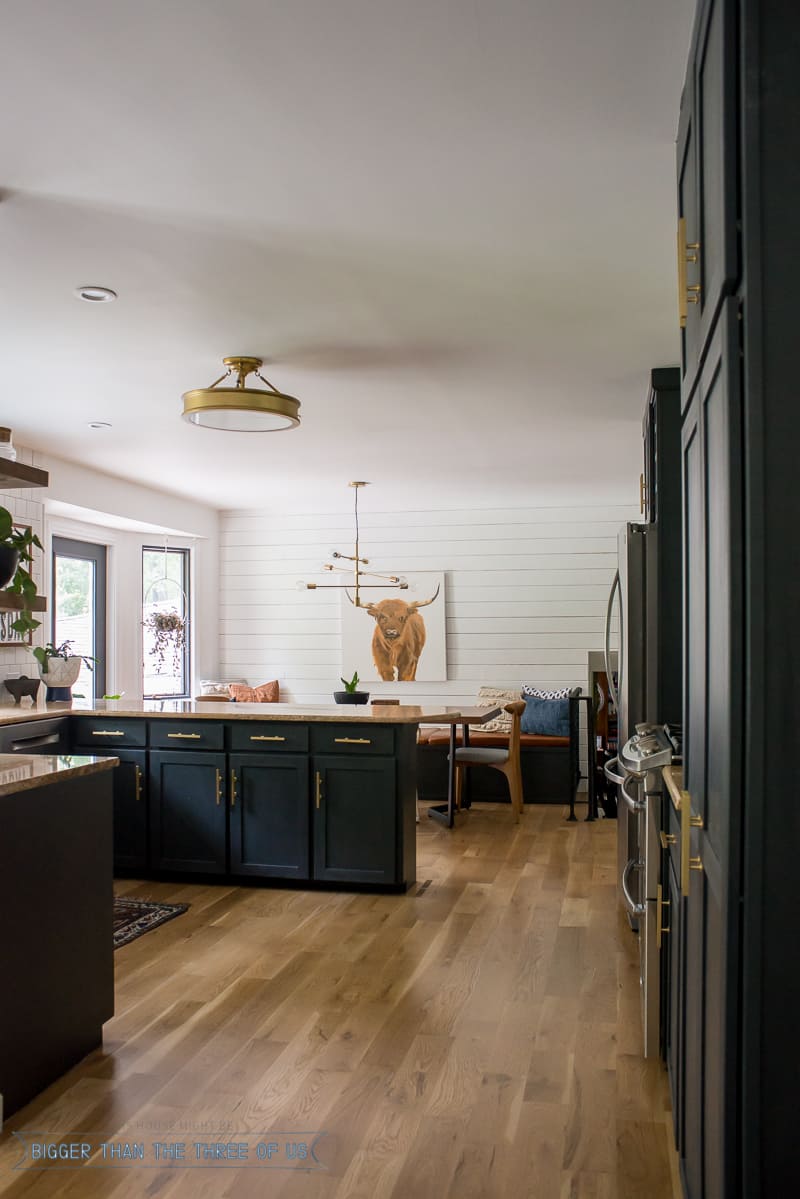 As most of you know, my highland cow painting was painted by my hubby. You can buy reprints here though.
All in all, our kitchen space looks similar to when we revealed it yet it feels more like us now. I love how different layers can make a space fit more of the personality of those that live within a home. I think the layers that are in the kitchen now fit us and that's why it feels more and more like the perfect space for us.
Don't forget, if you want all the details on all 40+ posts (including loads of tutorials for everything), make sure to check out the kitchen reveal post.
SHOP THE LOOK