Happy Fri-YAY! Who's excited? I know I am. I'm ready for some family time. Luke has been in London working, so it's just been G and I at home. We do pretty well together but we both definitely miss Daddy when he's gone. I'd like to say that I got a ton done while he was gone but that's just not the case. Whoops! I had good intentions, but it just didn't happen. After I got Greyson to bed every night, I poured a glass of wine and turned on Netflix. Real productive, right? Although, I did come up with today's post while he was gone. So, there's that.
It's real-talk time over here. June was crazy in regards to spending moolah with our trip, some rug buying craziness (I'll show those to you soon), house maintenance stuff, etc. I don't do well with putting myself on a budget. It's just not my thing. I'm not an over-spender but I don't like to have to pay attention to exactly what I'm spending. Does that make sense? It makes sense to me, but I am able to justify things to myself rather easily. 😉
So, instead of finding some middle ground… it's just all or nothing. This month, I'm determined to have it be nothing. I'm determined to have a No Spend July with regards to home decor, home purchases, and clothing. Have you ever done anything like this? Sometimes, I feel like it's so easy to get caught up with doing more and more projects that I feel like I'm constantly buying things here and there.
Instead of spending this month, I want to focus this month on finishing things that need to be finished. We have the caulk for these shelves… we just need to finish it.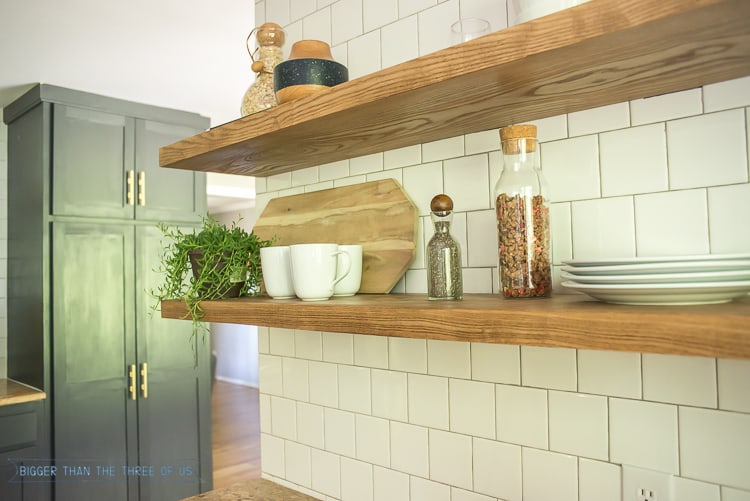 We have some attic insulation that we need to add (and it's already bought), we just need to finish it.
There are probably five things that we haven't finished yet, that we have the supplies for. So, that's the focus for me.
How do you budget for things or do you budget? Am I crazy to just say no to any kind of shopping instead of just giving myself a budget? You won't hurt my feelings – be honest!
Have a great weekend! I'll be taking off of the 4th but will be back on Wednesday, the 6th. Be safe!