I couldn't resist that title. I did a quick and easy project that I'm in love with. A few months' ago, my Dad and Stepmom moved in to a brand-new custom house (I'm jealous!). Anyways, they were getting rid of like 90% of all the decor and furniture that they had. So, poor old me took some of the pieces. The "new-to-me and updated front porch bench" and the "frame for the engineering print" were both things that they gave me. I took things that I knew I could love (or I thought I could love). One of them was a wooden pig cutting board (that my stepmom made in shop class). Anyways, love it I do! If anyone comes across an old cow or chicken cutting board, buy it for me. I think I want to start a gallery wall in my kitchen. =)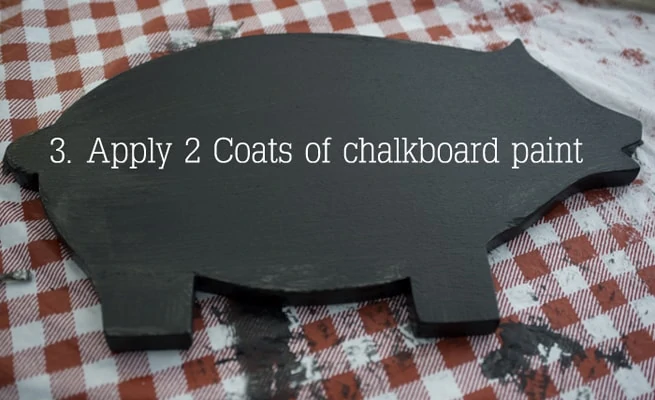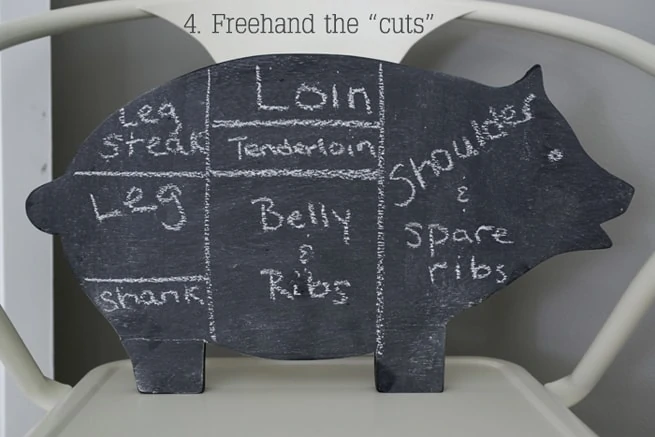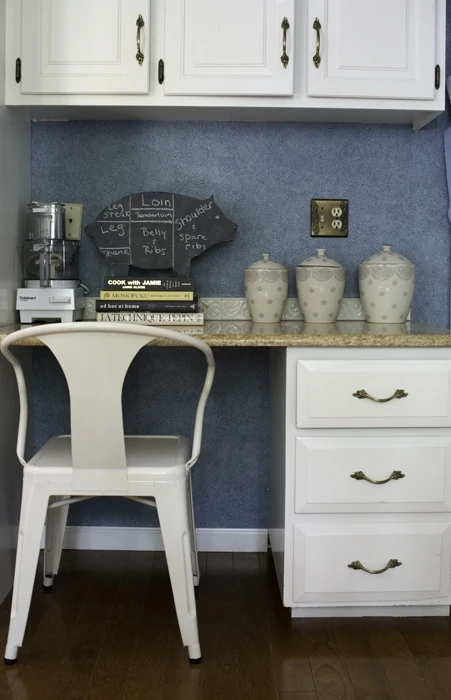 I really love him. I might pick up a chalkboard marker at Hobby Lobby next time I'm there. The writing looks just a bit sloppy, but other than that I think he's perfect.
Oh, and since I had the paint and chalkboard on hand this project came in at $0.
Linking up to: