with the $6.99 Staples engineering prints.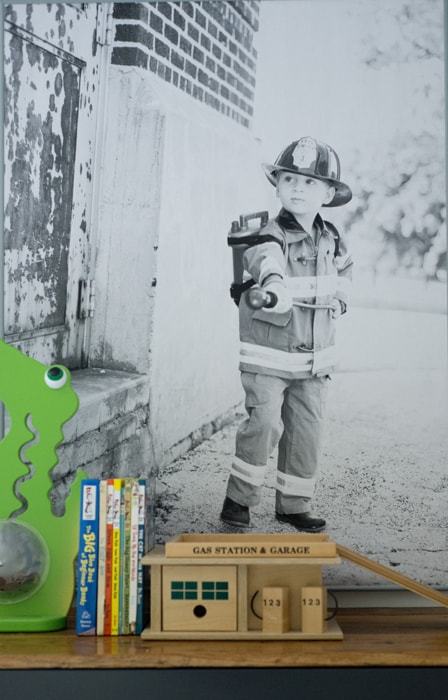 I have seen so many people using the engineering prints as poster prints and photo prints and I decided that I would try it because I found the perfect way. So, let me back up and tell you a few things. I will try not to get on a high horse. As a photographer, I HATE when clients/families/friends use crappy printing methods. The image gets distorted with both color and quality. There are some things that are fine when buying the "off brand," but pictures are not one of them. There are good printers out there that don't cost a whole lot more than Walmart, Walgreens, etc. but produce better-looking, longer-lasting prints.
After all of that, I know you all are wondering why I had a cheap-o print made at Staples. Ok, here we go.
The Staples Engineering Prints are black and white. For Greyson's room, I thought a black and white, extra large print would be a nice change to all the crazy, primary colors. I also thought his room could pull off a fun, grainy poster print of him without looking too cheap. Because, common people, these "photos" are cheap. Cheap in a good way when you do it appropriately. Cheap in a bad way when you hang it as a "gallery wall" or "focus wall" in your living room. Eeks, I know I'm offending people, but I just can't seem to reign it in.
If your still reading this, I'll show you what I did.
I started with this extremely ugly picture (but hey, it was free to me!).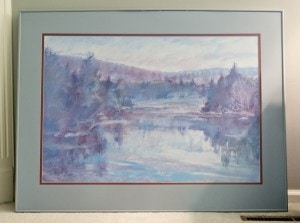 I got the size of the frame and realized that it didn't work size-wise with any of the engineering prints. I had to go with the largest engineering print which was 36×48. My frame size was 31×42. I sized the image in photoshop to 31×42 and then I extended the canvas to 36×48. I then saved the file and took it to Staples. When it printed at Staples, it printed the photo with a large gray mat (the canvas extension) around it. When I got home, I just cut the gray mat off and I had a print that was perfect for my frame.
To show you print quality, I took a few close-ups.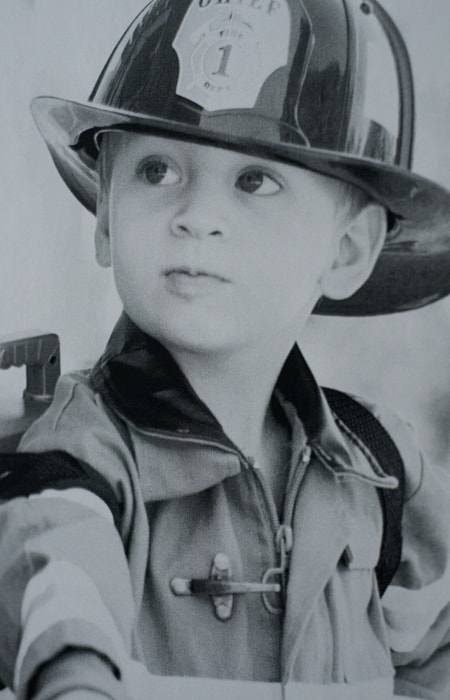 You can see the grain in the face and some of the flatter black parts. This is not grain from the camera, it's grain from the print quality.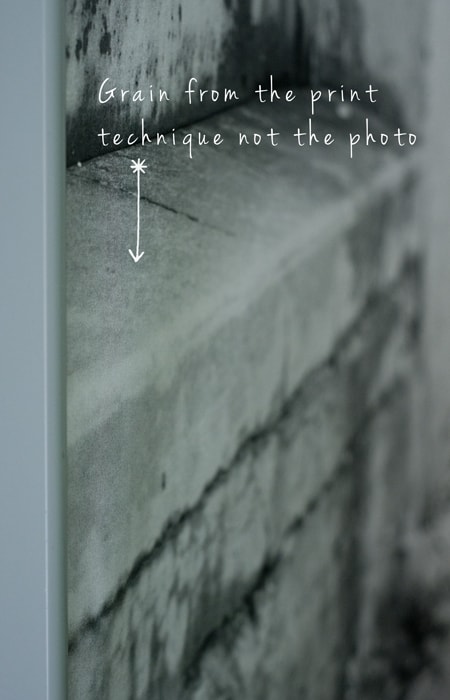 I switched on my 60mm macro lens to show you even further what it really looks like.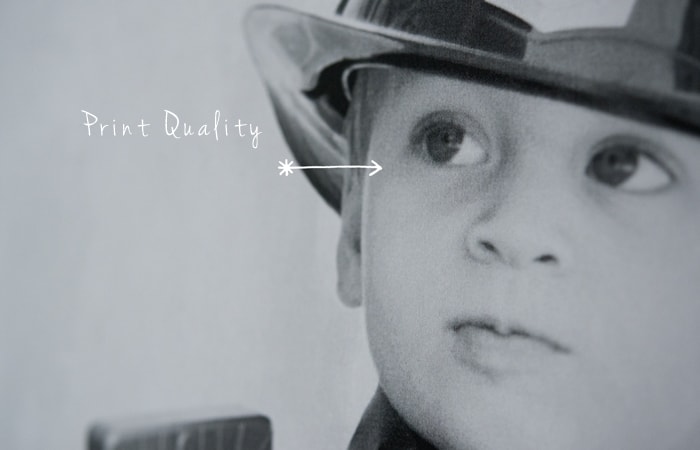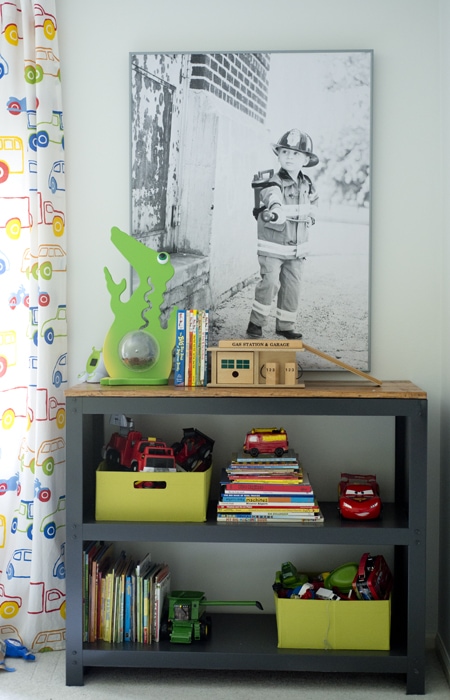 So, after all that said, I am still happy with the print. I know it's not a photo, it's a poster print and for the space I feel like it works. That being said, I am a FIRM believer in paying for quality photo prints. If you are looking for a good lab, I would definitely recommend MPIX. If you are a photographer and are looking for a business account, I love WHCC.
Linking up to: