Whether you have a landscape art picture or a photo of your kid that you want as a poster print, getting engineer prints printed is easy! In today's post, you'll hear about how to use Staples Engineering Prints for large scale artwork in your home.

Staples Engineering Prints from $2 to $8
I've used Staples poster printing a few different times, so today, I thought I'd share about my experience.
Years ago, I had seen so many people using the engineering prints as poster prints and photo prints that I decided to try it.
Before I jump in on how to print your pictures at Staples, let's talk for a second about picture quality. I will try not to get on my high horse here... As a prior childrens' photographer, I hated when clients/families/friends used crappy printing methods. The image gets distorted with both color and quality. There are some things that are fine when buying "off brand," but pictures are not one of them. There are good printers out there that don't cost a whole lot more than Walmart, Walgreens, etc. but produce better-looking, longer-lasting prints. For nice photo prints at a good price, I recommend Nations Photo Lab. I used them when I was printing square photos for my gallery wall when I cut my own picture mats.
All that said, sometimes a cheap print is appropriate or creates a unique/interesting look. When Greyson was younger, I used the Staples Blueprint printing method on this photo. Let me explain more...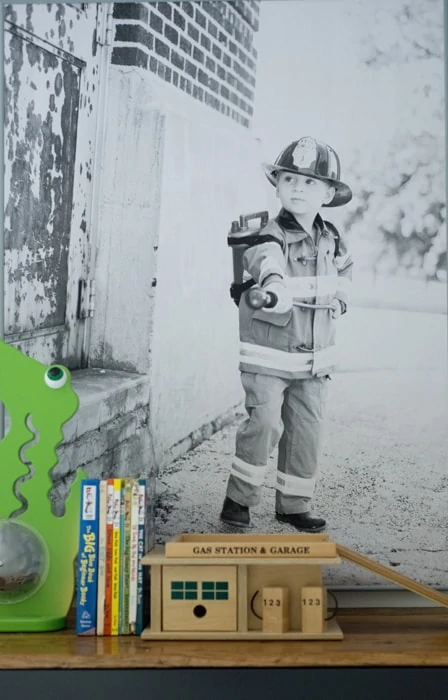 The Staples Engineering Prints are black and white. For Greyson's room, I thought a black and white, extra large print would be a nice change to all the crazy, primary colors. I also thought his room could pull off a fun, grainy poster print of him without looking too cheap. Because, come on people, these "photos" are cheap.
All I'm saying is, before you decide to print a whole bunch of poster prints, you should think about the quality difference between an actual photo printing lab and the engineer prints. You may decide that the engineer prints are perfect for your project and, if so, yay!
Ok, let's get started with what you need to do if you decide to go with the poster printing.
What You Need To Do To Print Engineer Prints
Decide on your frame so you can determine print size.
I started with this extremely ugly picture (but hey, it was free to me)!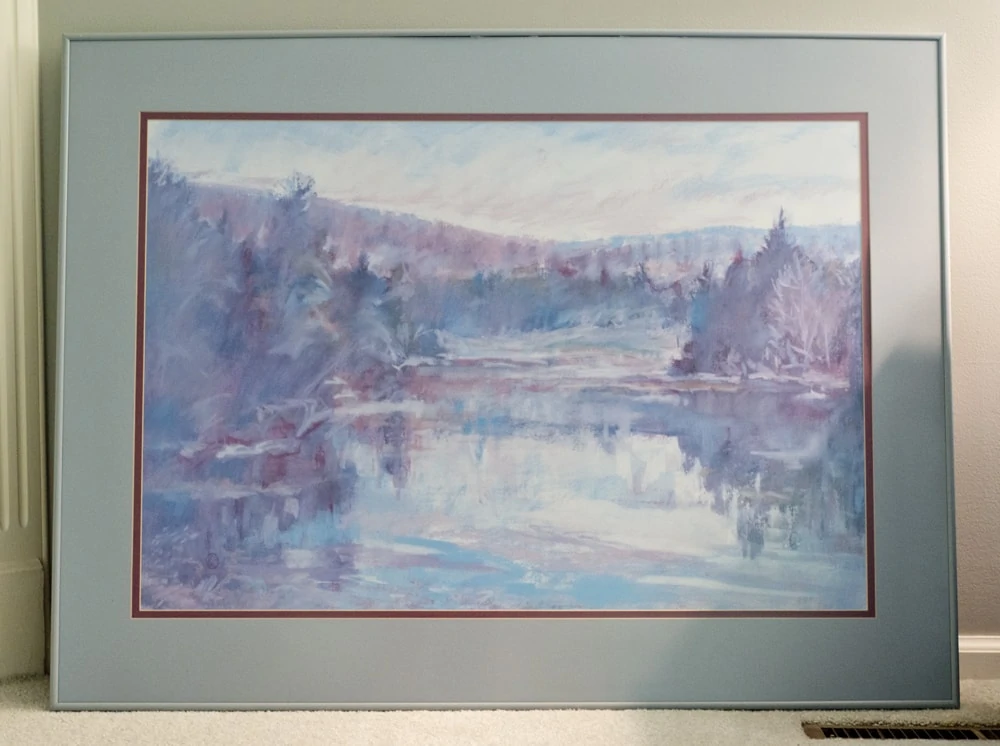 The frame size wasn't an exact match to the engineer print sizing (even though there are a few different engineer print sizes to pick from). My frame size was 31 x 42.
Decide What Size Poster Print Works Best For Your Frame
Staples Blueprints vary by price from $2-$8 based on the printing size.
Currently they offer the following sizes for engineer prints:
18" x 24"
24" x 36"
36" x 48"
For my frame, the largest Staples Blueprint size was 36 x 48. This worked the best but still wasn't a perfect size match. To make this work, I sized the image in Photoshop to 31 x 42 and then extended the canvas to 36 x 48. From here, I had two options for getting the photo printed.
How To Print At Staples
You can either send your file digitally to Staples using their online platform or you can go to a store and drop your file off using a USB drive.
From using Staples in the past, I know it's easier to stop by the store. Their online system is bit hard to navigate, so if you have time to just drop by the store, that's what I'd recommend.
When the image printed at Staples, it printed with a large gray mat (the canvas extension) around it. When I got home, I just cut the gray mat off and I had a print that was perfect for my frame.
Quality of the Engineer Prints
Overall, I think the engineering prints are pretty great quality for the price! Here's a close-up of the original photo that I had printed, so you can look at the grain of the paper.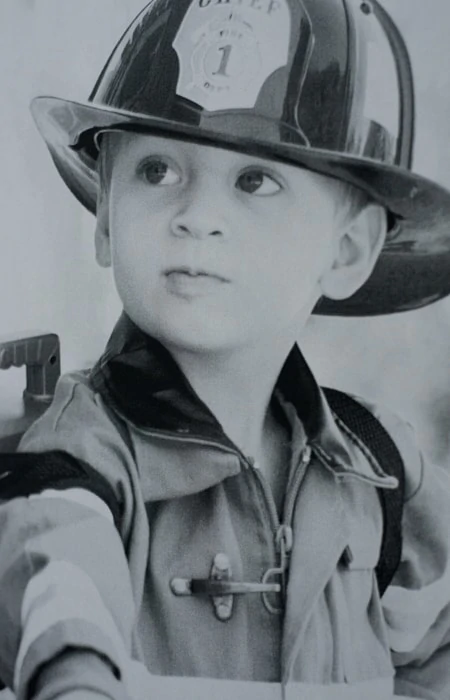 You can see the grain in the face and some of the flat black parts. This is not grain from the camera, it's grain from the print quality.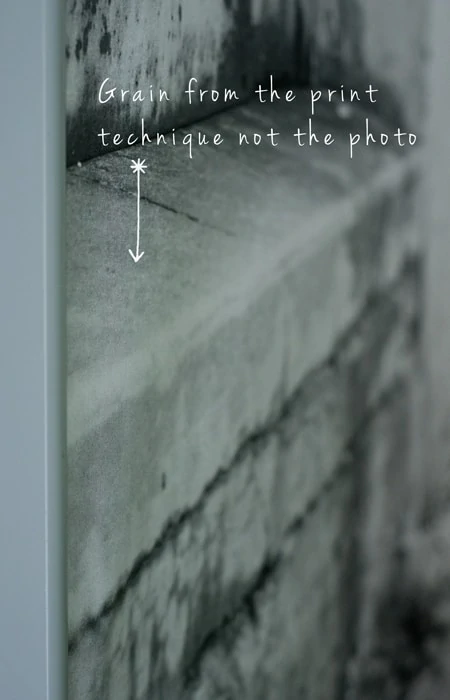 I switched on my 60mm macro lens to show you even further what it really looks like.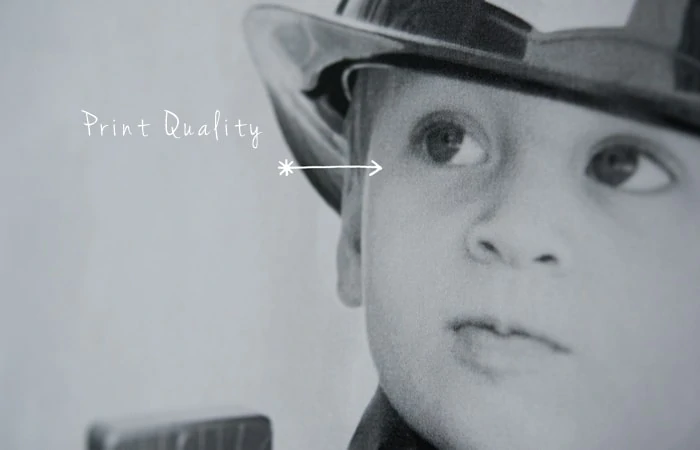 Overall Review of Staples Poster Printing
The price is amazing for this size of print. For the right photo, I think printing as an engineer print is a great way to go.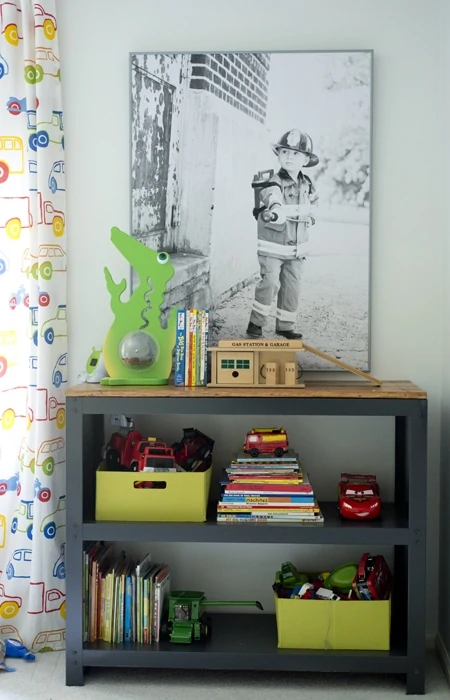 Greyson has grown out of having his fireman poster print up, so I recently did the whole engineer print again with a space ship.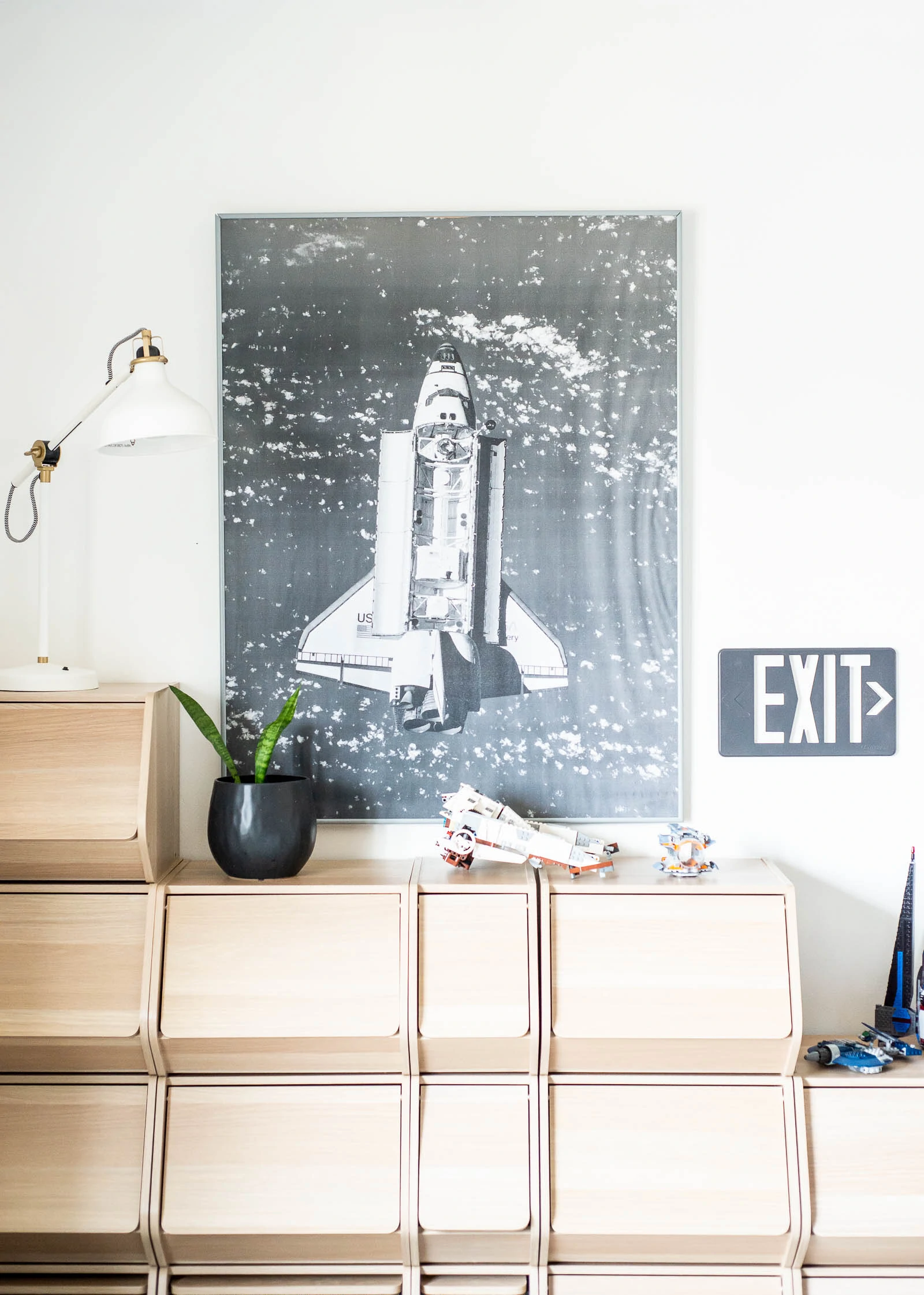 I could have trimmed the print just a bit better, as you can see, there's a bit of a ripple on the right side. Oops!
If you are looking for more ideas for your walls we recently used wood-look poster frames in our hallway for a travel gallery wall. I could easily see the engineer prints in those wood frames. Also, I came across this Easy DIY Picture Frame tutorial and think it would be a great fit for poster prints as well.
Shop for Poster Frames


PIN FOR LATER: