OK. Spring break popped up before I even knew it! Last year, we went to Spain for spring break and had the best time, but this year, we wanted to stay a little closer to home. We do quite a few road trips every year but they are usually to St. Louis, MO and Kansas City, MO. Both of those towns offer lots to do with a family but we wanted to do something different this year. After browsing online for a bit, we decided to go to Oklahoma City to see what it had to offer; and I have to say, I'm completely impressed! I'm sharing this Oklahoma City Family Travel Guide specifically geared to traveling as a family in the midwest, but if you are a foodie or like to stay at well-designed houses... then be prepared to save some of our favorites even if you aren't traveling as a family.
**This stay was provided to us by HomeAway but, as always, the review and my thoughts are completely my own. For more information, check out my privacy and disclosure page.
Oklahoma City Family Travel Guide

I love looking for rental gems when we are traveling. I'm sure I'm more interested in what type of decor our rental has than most people because I'm a home decor blogger. But, seriously, I can get lost in searching for cute listings. When I saw that this rental had a circle staircase and open shelving in the kitchen, I was sold!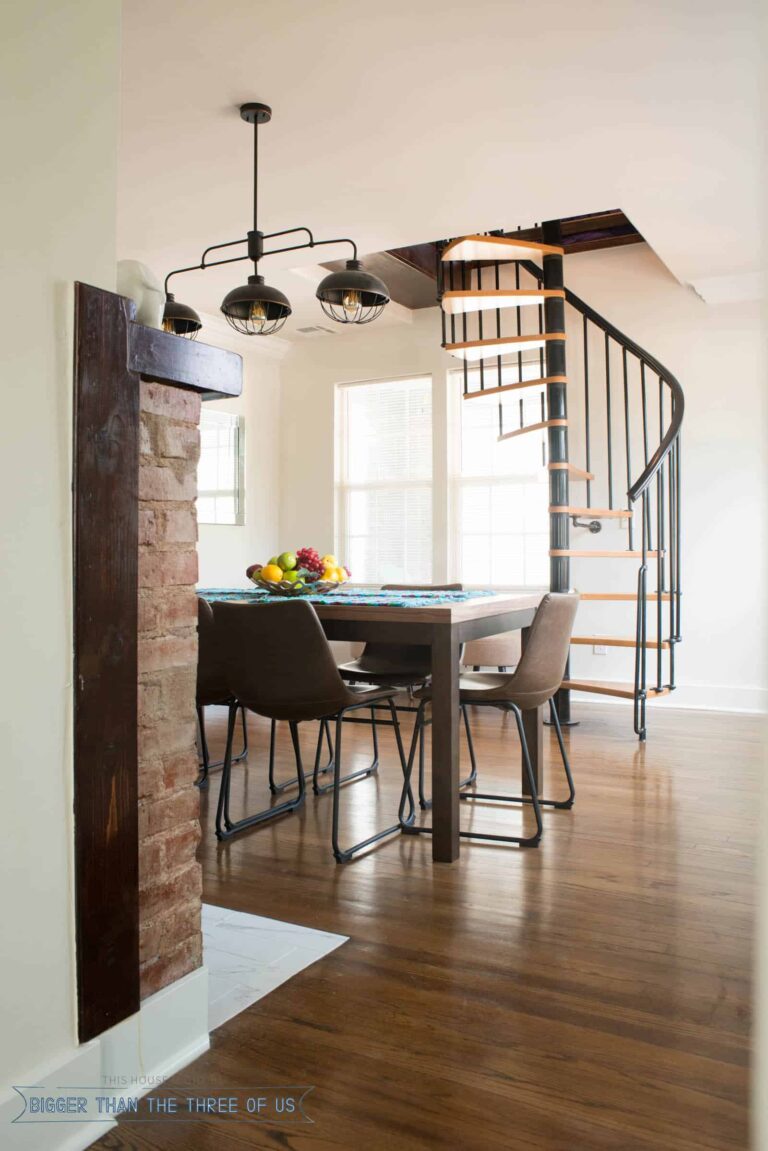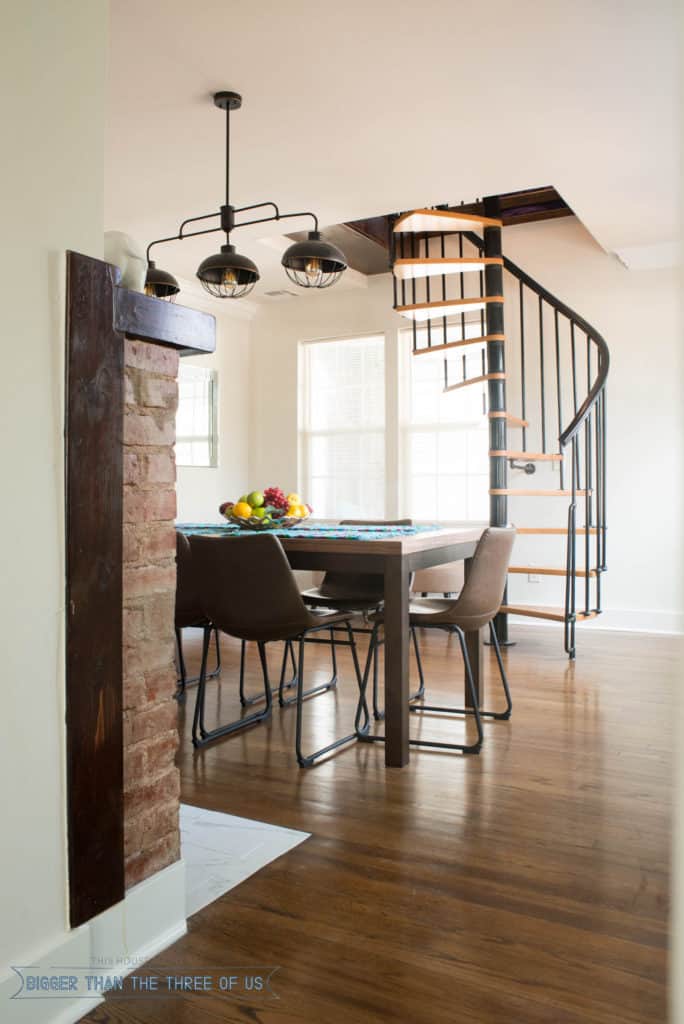 Greyson was thrilled to explore the circle staircase and realize that there was a reading nook at the top of the stairs and a bedroom up there as well. He quickly claimed the upstairs as "his room."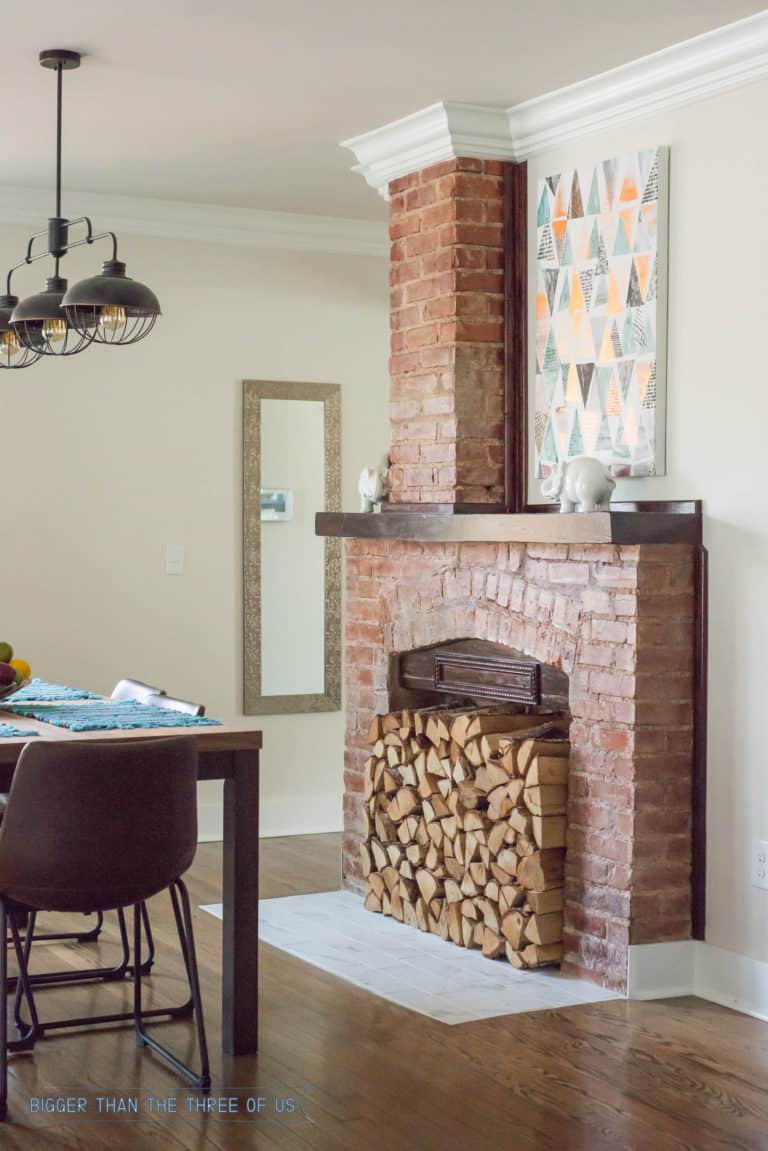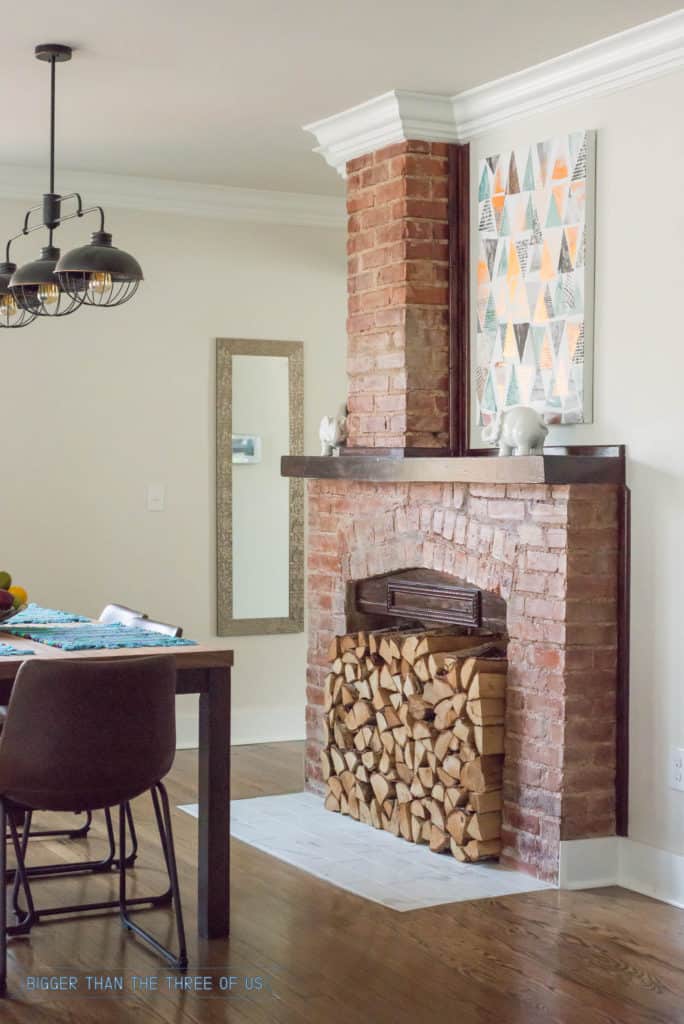 The first day we got to Oklahoma City, we only had a partial day so we spent it hanging out at the house for a while. When your HomeAway rental has a foosball table, everyone is pretty darn happy.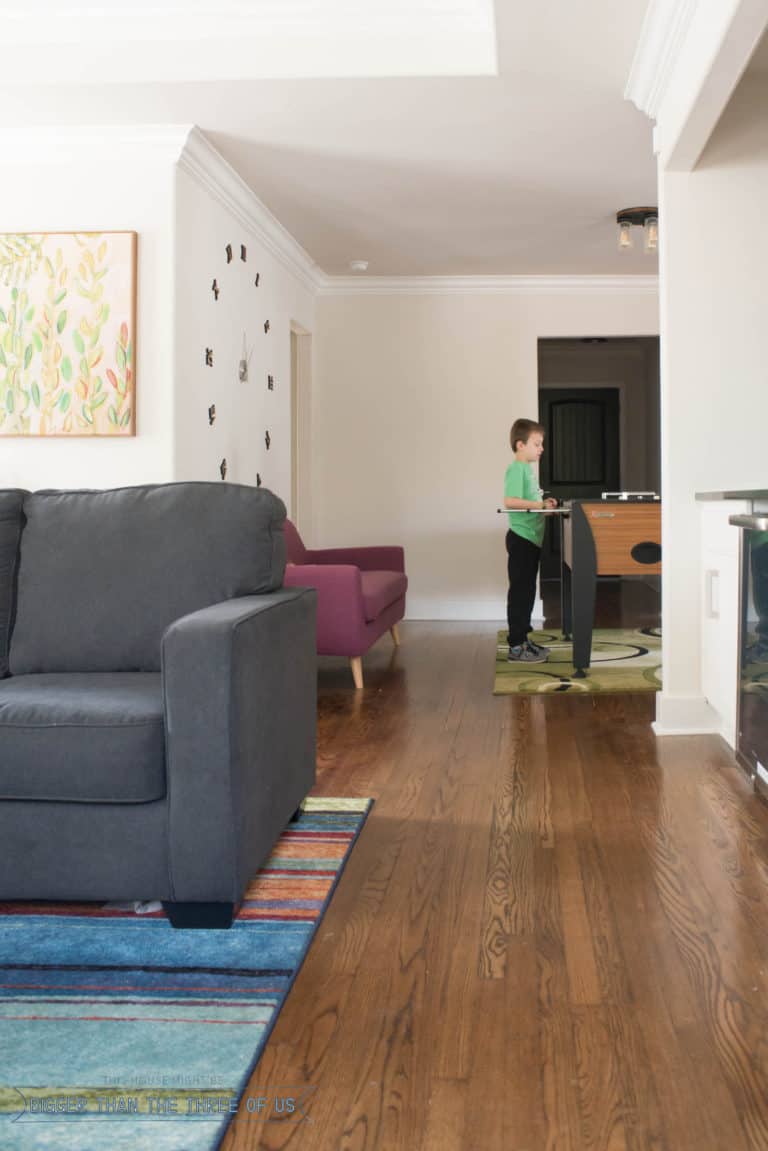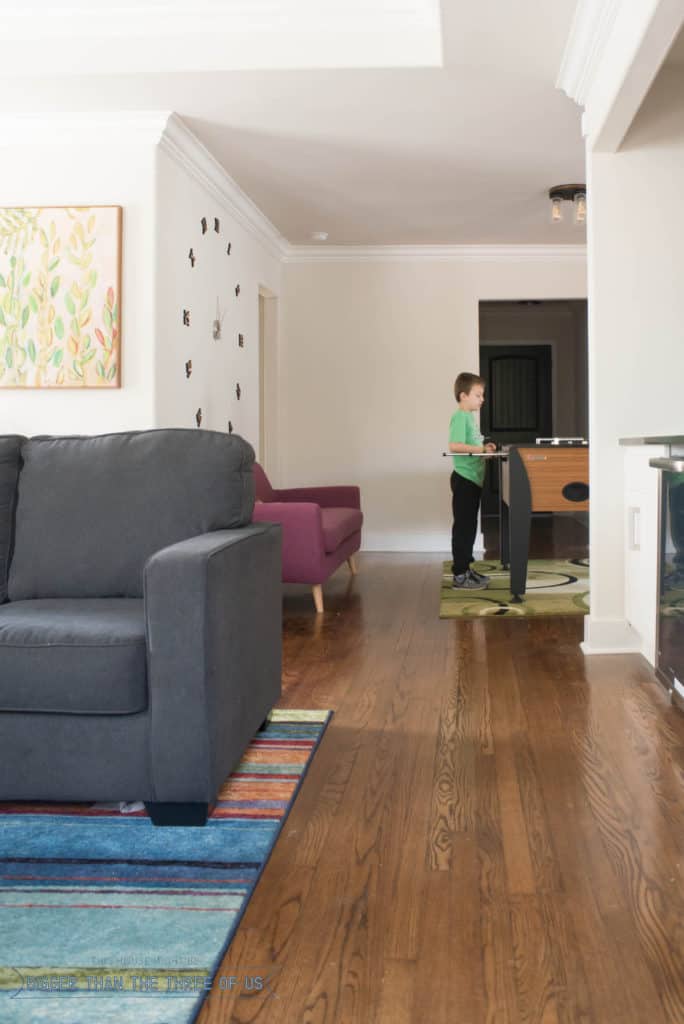 A few games of foosball went down before we even figured out what we wanted to do in Oklahoma City.
We decided to hit up Big Truck Tacos for dinner and, I'll have to say, it's pretty well rated for a reason. We are huge taco snobs over here, but there salsa really lived up to the hype.
After that, it was back to the house to rest and get our game plan for the next day.
Greyson and I are both early risers, so we love when we get to stay in a HomeAway where we can lounge for a bit before starting our day and have an early-morning snack or coffee. It makes it feel like home.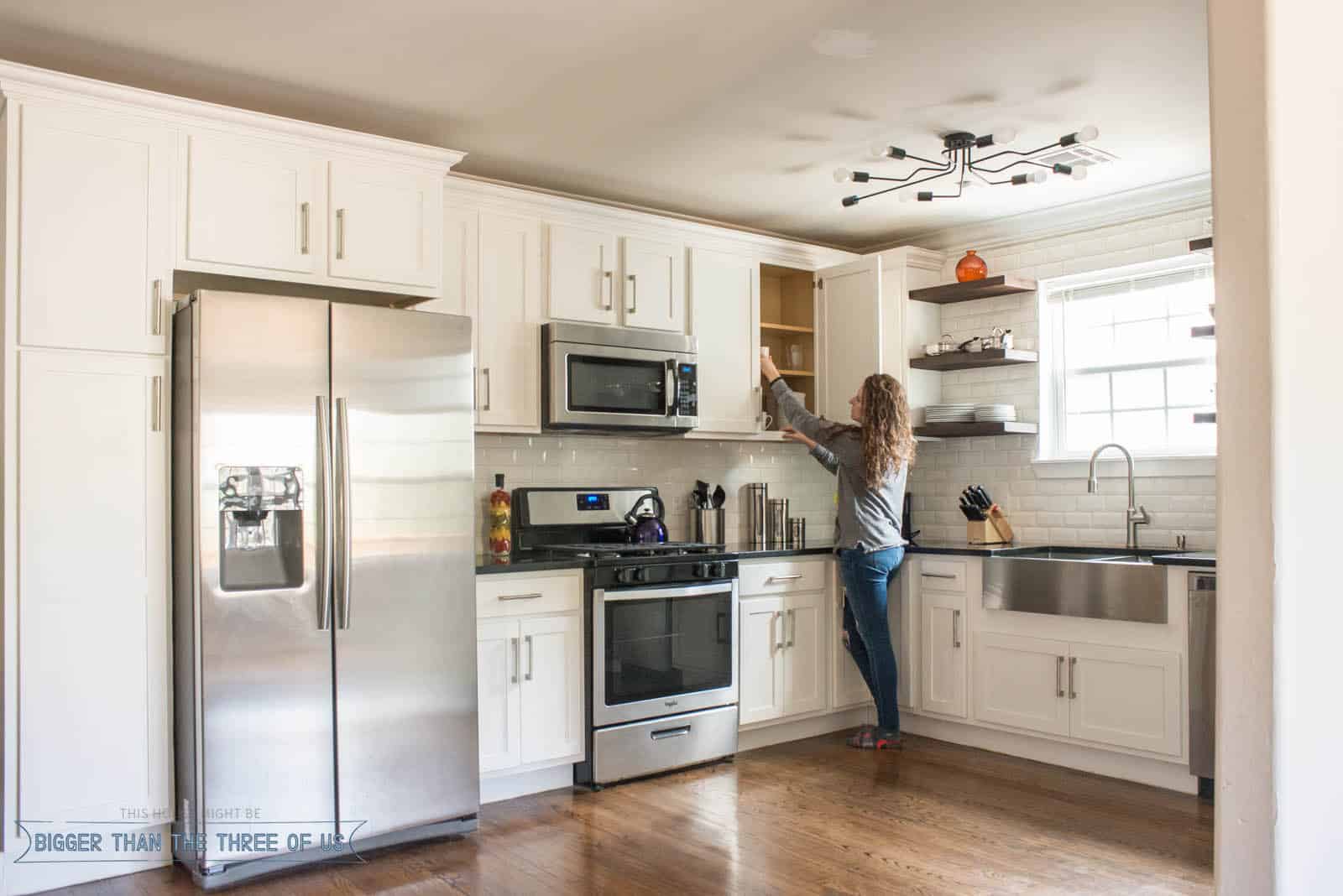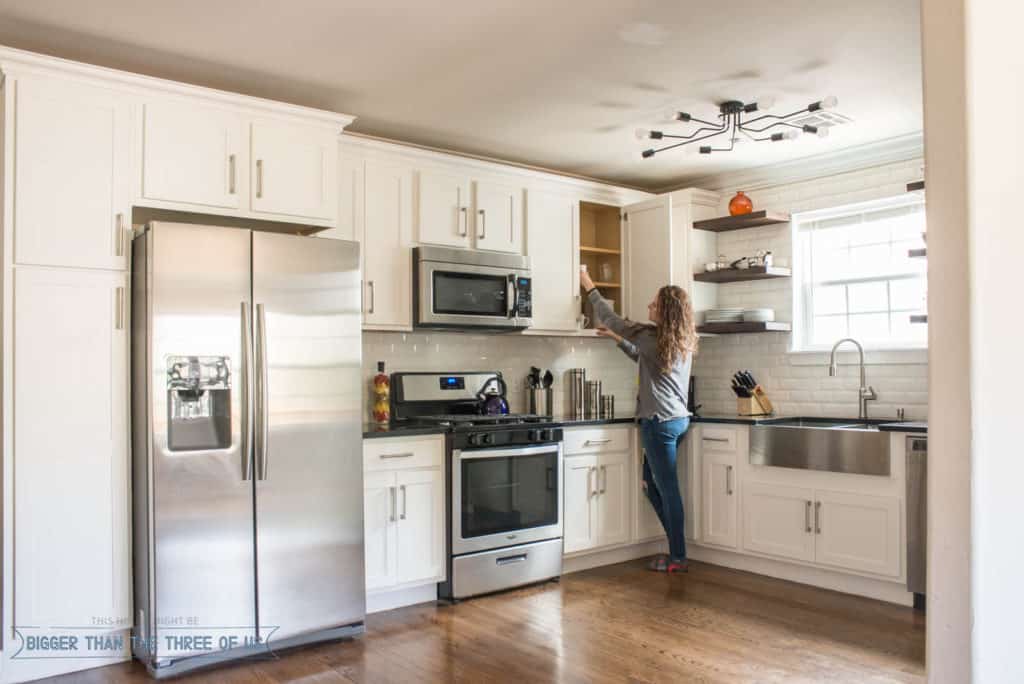 For breakfast, we headed to HunnyBunny Biscuit Co. If there is one place you MUST eat at on our list... it's this one! We actually went twice, it was that good! Seriously, amazing and ultra cute to boot!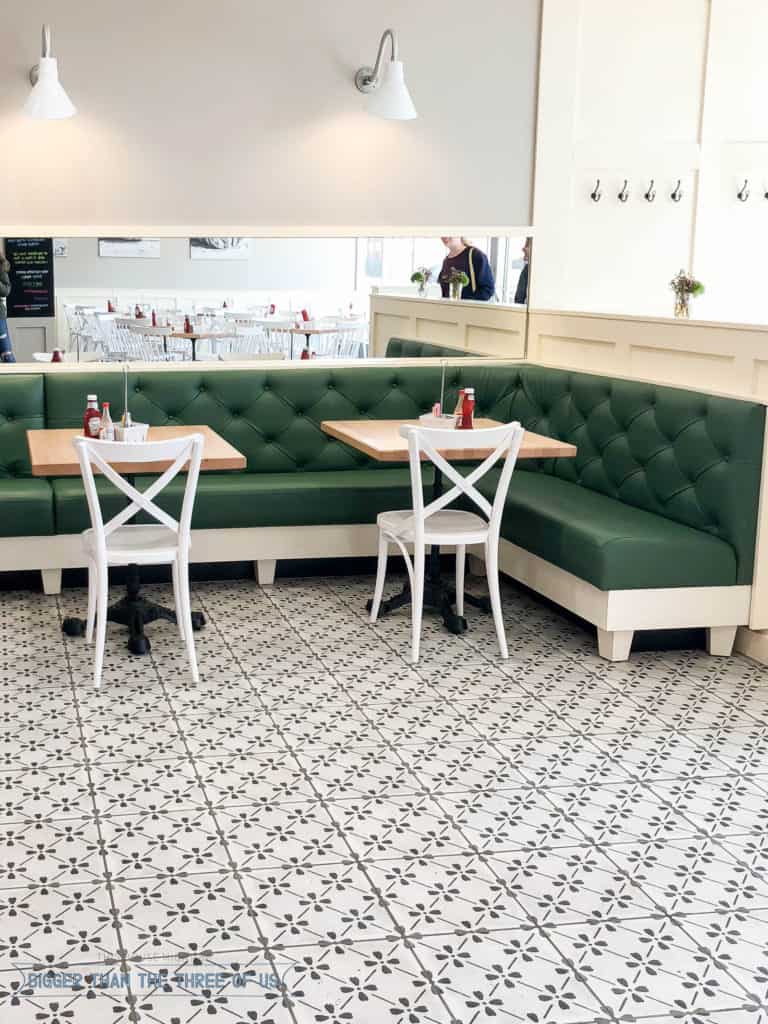 After breakfast, we walked around Automobile Alley and popped in a few stores.
I liked Plenty Mercantile, Shop Good and Urbane Home & Lifestyle but there were quite a few around this area. Just walk around and get off the main road too because you will see lots of street art.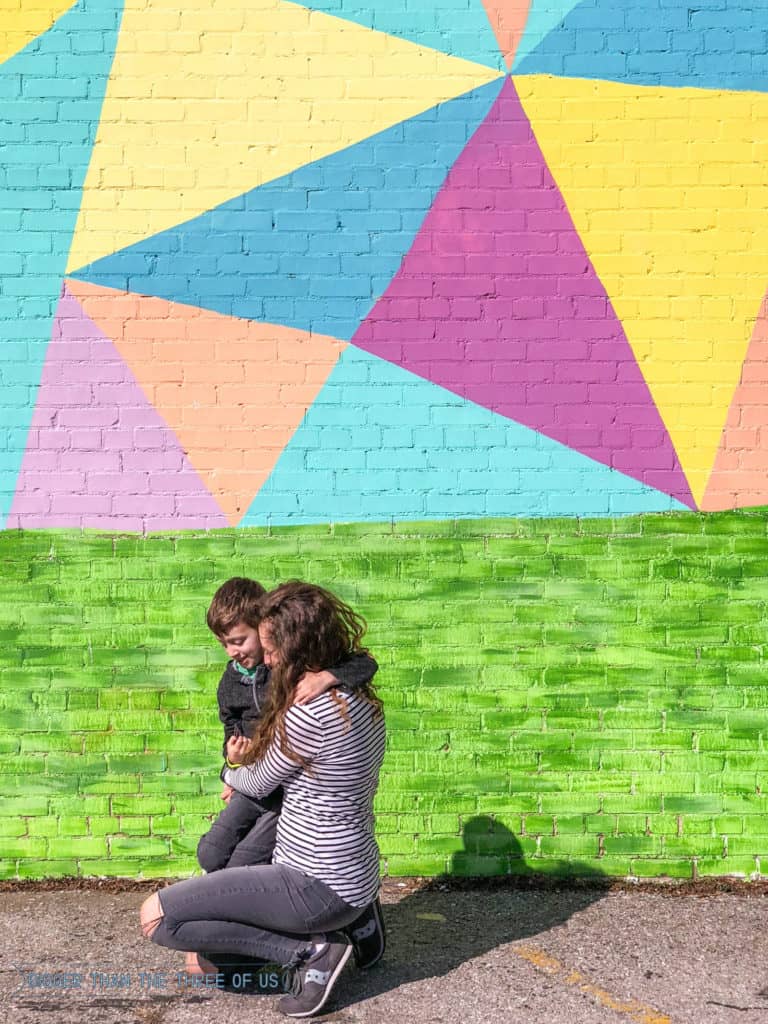 Actually, I've never been to a town where I've seen as much graffiti. It was pretty fun! Everywhere we drove and went, there was some.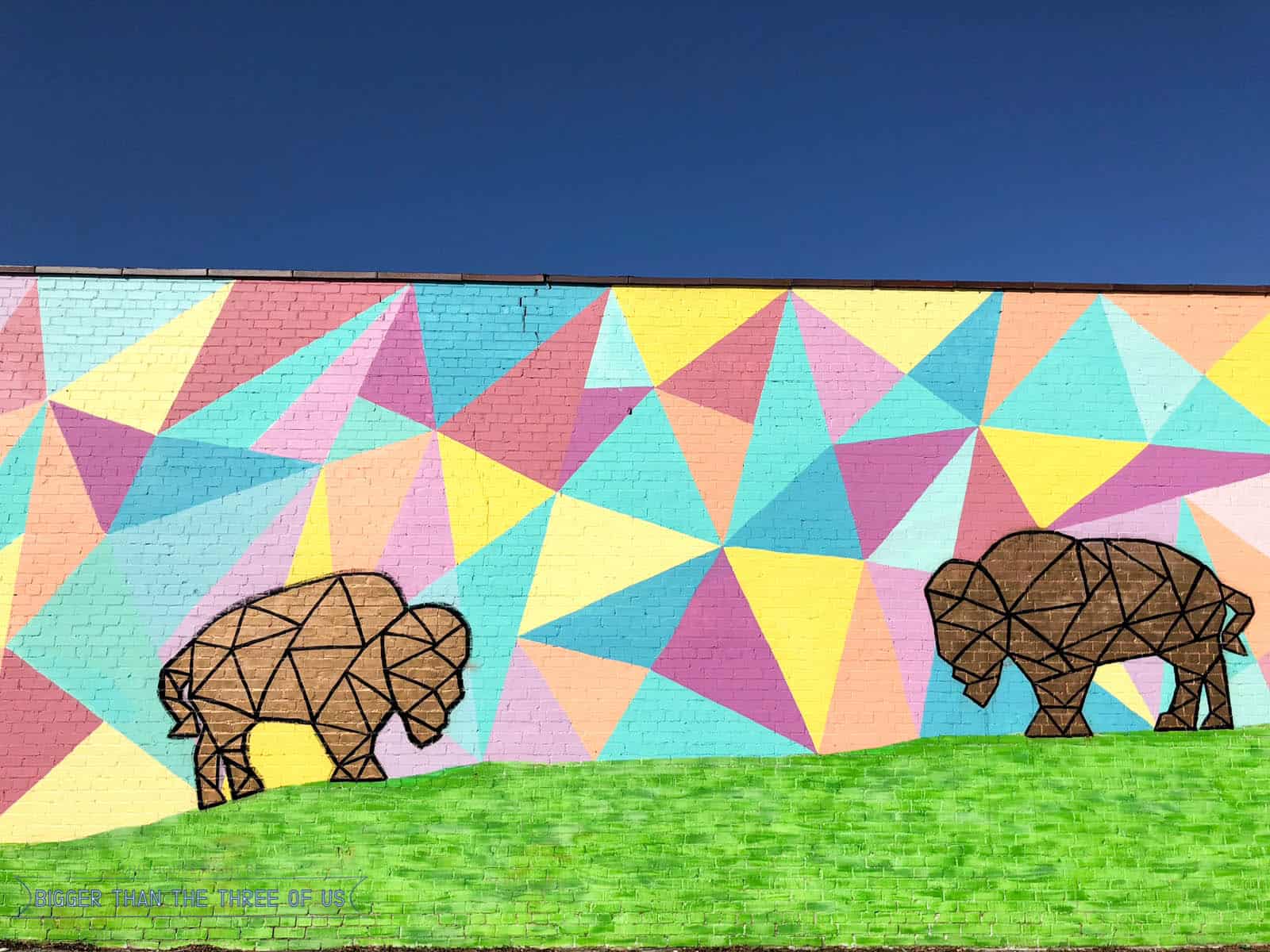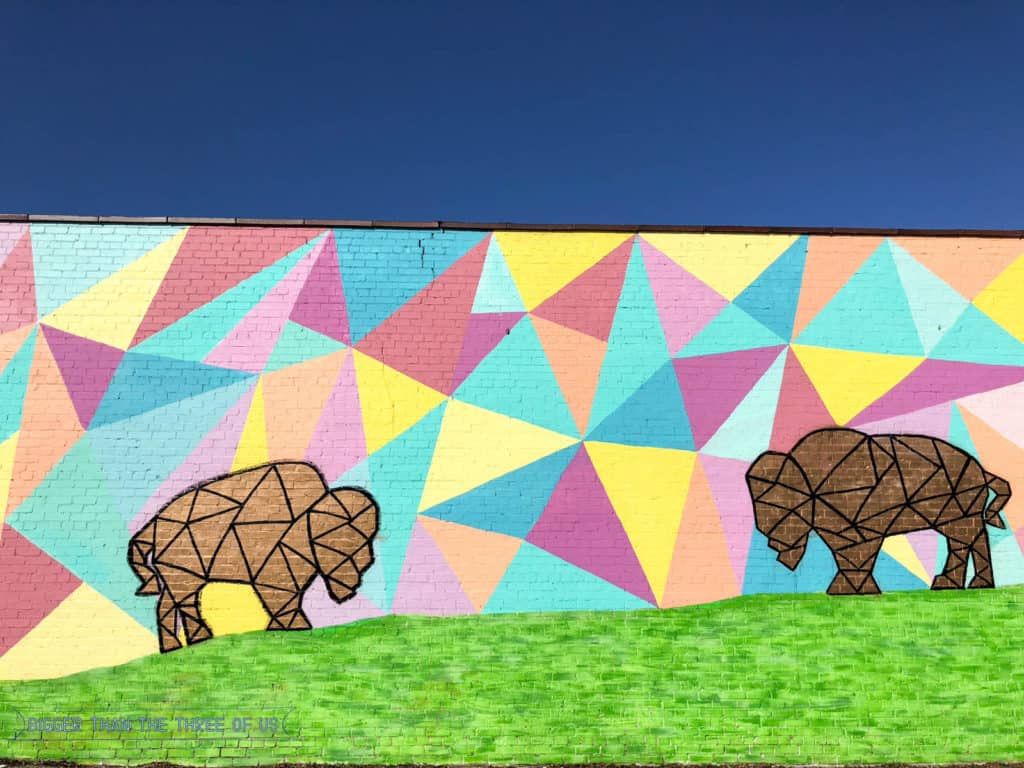 Also, if you are traveling to OKC next year, they look like they are putting in a trolley that is going to run quite a ways. It will be so fun, to hop on and off and shop or eat as you go!
In the afternoon, we headed to the science museum. We've been to a ton of science museums across the US and this one may just be the best. Definitely a must-visit for all ages in Oklahoma City.
We spent the next two days lounging at the house, eating lots of good food (I'll list all the food places below so you can bookmark), walking around Bricktown and doing a bit of shopping. The house was a perfect base for all the restaurants... seriously, nothing was more than ten minutes away; which was amazing.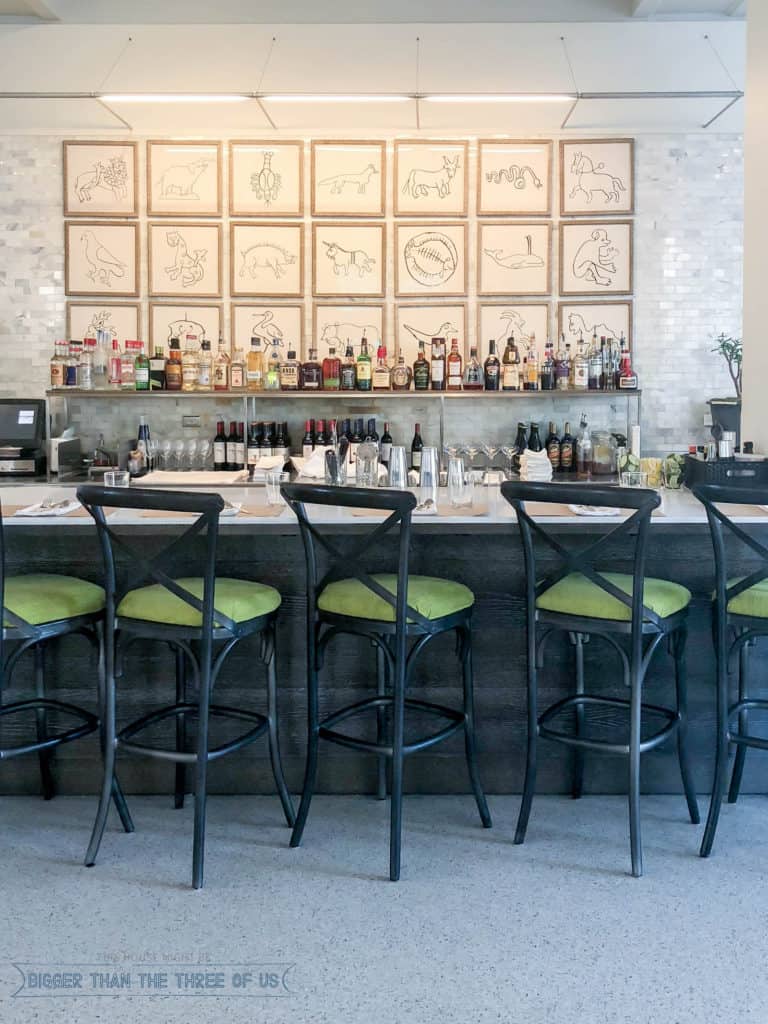 Ok, here's a good round-up to get your started on a trip to Oklahoma City.
Oklahoma City Family Travel Guide
Oklahoma City - Places to Eat
HunnyBunny Biscuit Co.
The Garage Burgers & Beer
Tucker's Onion Burgers
Kitchen No. 324
Empire Slice House
Big Truck Tacos
Oklahoma City - Places to Explore (All Great For Kids)
Science Museum
Climb Up OKC
Bricktown District
Automobile Alley
Random Graffiti Throughout OKC
Oklahoma City - Shop
DNA Galleries
Retro OKC
Shop Good
Urbane Home & Lifestyle
Plenty Mercantile
Luke and I feel like that are many more weekend getaways to Oklahoma City in our future. It's such a short drive from where we are and there are tons more things to do (hiking, outside trails, shops and restaurants) that we'd love to try.
If you go, make sure to book a home with HomeAway. HomeAway vacation rentals are perfect for larger group travel or just a family of three (like us). With more than two million unique properties in 190 countries, you can definitely use HomeAway even if you don't head to Oklahoma. They have something for everyone and every budget.
If you are looking for more options for weekend getaways in the midwest, I have a St. Louis guide and my friend, Sarah, did a guide on Kansas City.
Pin for Later: Oklahoma City Family Travel Guide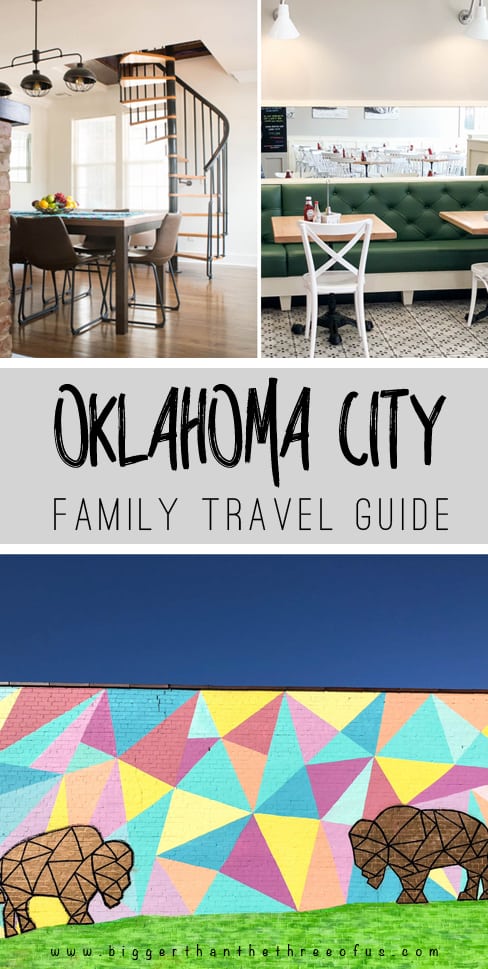 SaveSave
SaveSave