After a few busy months earlier this year, I was happy to have a somewhat slower month this month. If you missed Life Happenings in February and March - check those out. I shared lots of fun books and other home purchases.
I've been tackling some projects around the house this month that have been nagging at me. It feels good to get a few of them knocked off the list. One project that I've started brainstorming about is our sunroom and, in particular, the area of our sunroom that we have our office setup. This is Luke's desk setup: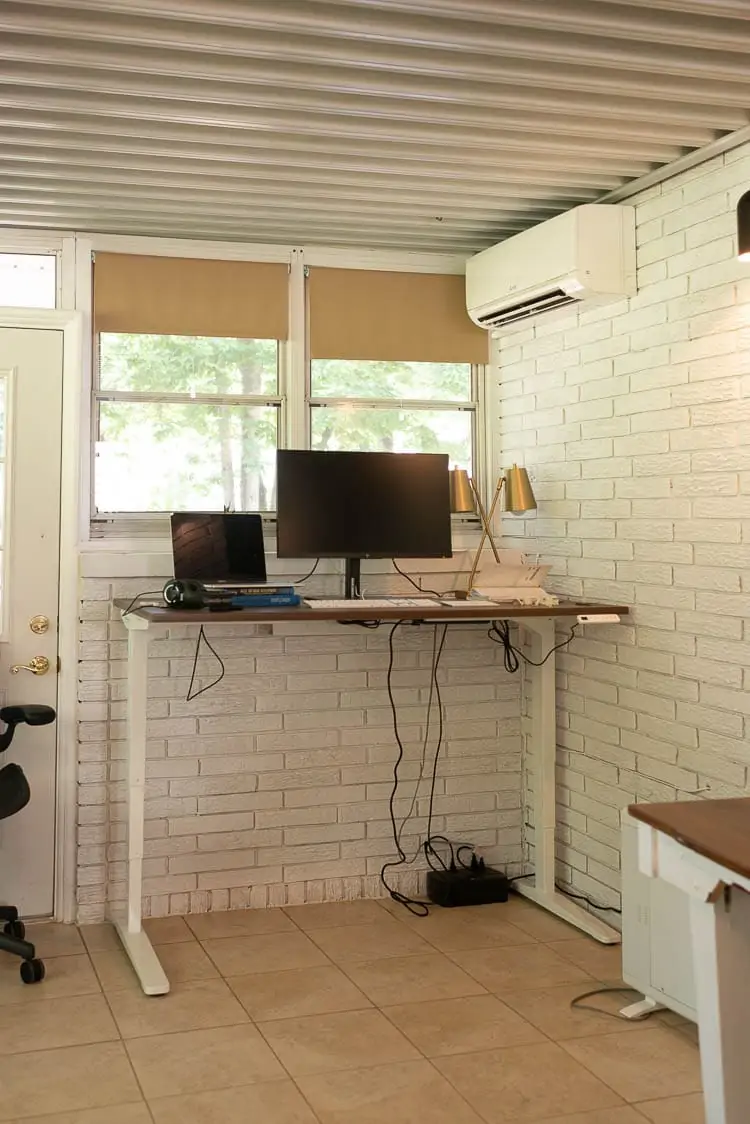 The cord situation is challenging with two computers and a sit-to-stand desk which he moves daily from sitting to standing. My desk is a bit better but I'd say I'm naturally less tidy than he is. So, yeah... it's a corner of our house that I've been brainstorming about. I don't think I'm ready to spend any money on it but maybe with some decor, organization help, etc., it could be better?! Jury is still out on that one. Stay tuned!
April Books
This month felt like a weird month for books. I was just telling Luke that I thought I hadn't read much this month because I haven't been finding myself picking up a book at home that often. What I realized is that I was often in the car this month (maybe more than the last few months) and have been prioritizing audiobooks over podcasts.
In general, I would definitely say that I'm not an audiobook fan. I have a hard time staying engaged and really enjoying the book but I keep trying! Ha. I listened to three of the books on my list, below, this month which feels like a lot! Hoping May brings me more energy to hold a book in my hand and settle in to a book because that's what I really love.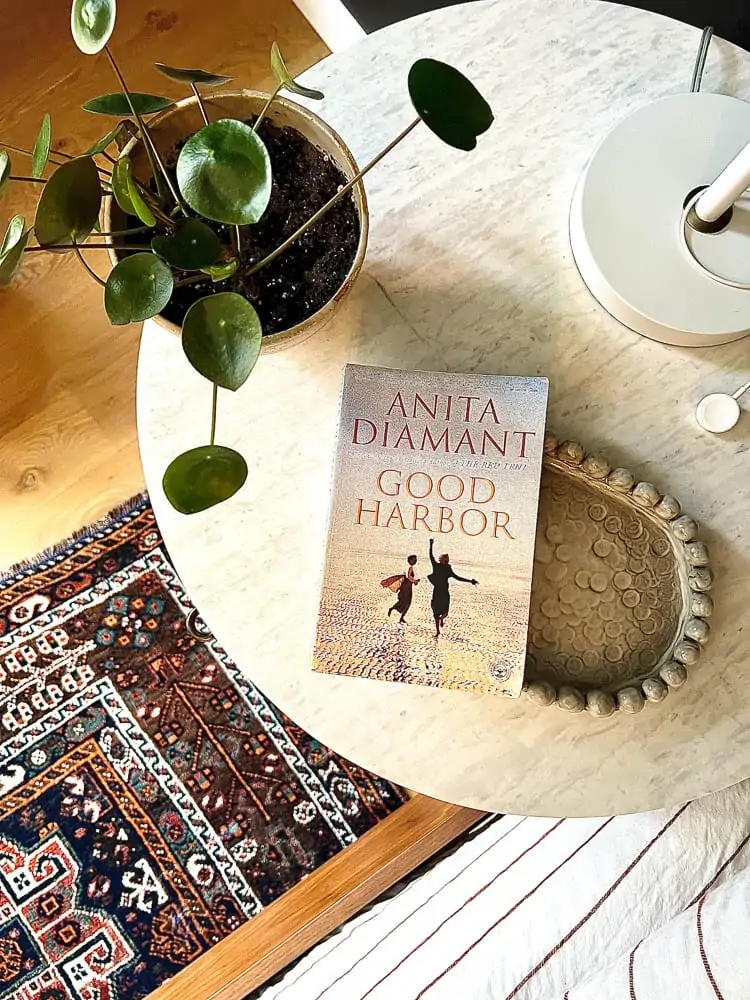 Affiliate links below. Thanks for supporting me. Click to read my privacy and disclosure statement.
What I Read in April
Purchasing with Intention
I've always tried to be clear that my goal for tracking items I buy is to be thoughtful with what I'm buying no matter the cost. Last month, my purchases were all at thrift stores and they totaled under $30. This month, I bought a cabinet from a woodworker and chairs for our patio and the price was much higher ($1600). All of this is to talk about what I value with purchasing and how I make my purchases... doesn't mean it's the right method for you. I'm just sharing as I go in the hopes that it helps me stay on track with consuming less and, potentially, inspiring you in the process.
Our absolute favorite outdoor chairs finally bit the dust (both had holes in them where you sat). I wish I could go back 8 years ago and buy those same ones at Lowe's but they no longer have them. Hoping we get the same mileage out of our new chairs. How cute are these?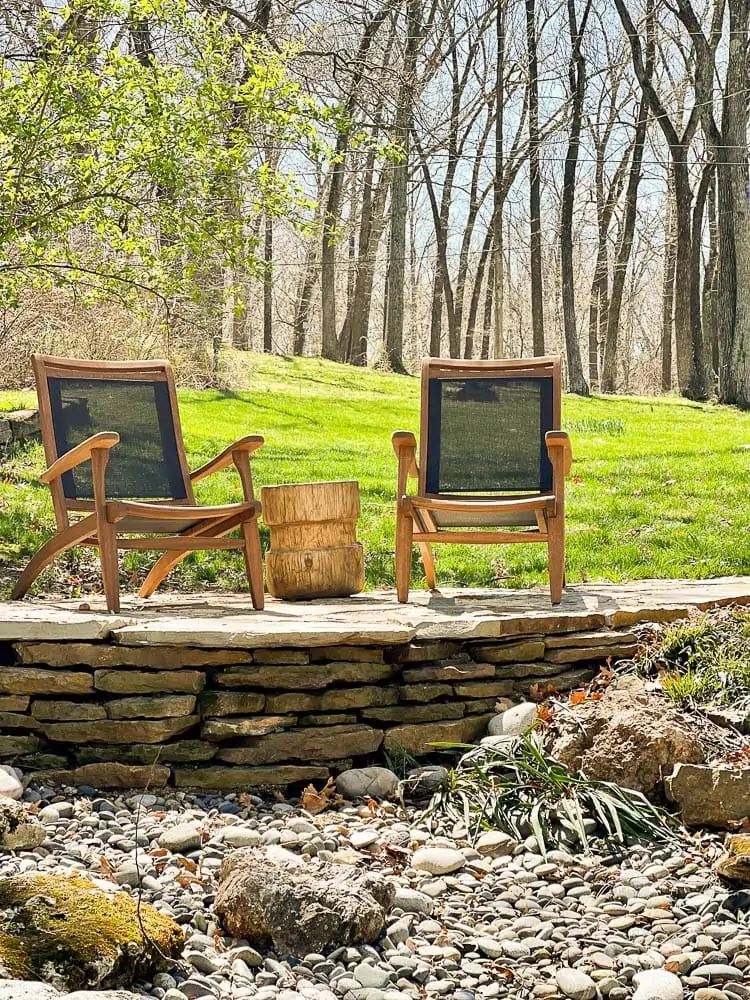 20 or Less Thoughtful Purchases for 2022
Kitchen Shelving Units (Jan) $650
Wall plates - Paintable outlet plates for Laundry room and Brass Plate for living room (Feb) $55
Couch foam and Feathers (Feb) $155
2 FB marketplace pieces: Kansas City Sketch + Tiger Painting (Feb) $215
Guest bed upgrades : 2 Coop pillows + 2 Quilts (Feb) $620
Towels (Feb) $304
Handmade Walnut Plate found thrifting (March) $4.99
2 Vintage Baskets and Handmade Pottery Candle found thrifting (March) $22
Outdoor chairs for flagstone patio + hose reel (April) $780
Workout cabinet (April) $799
I'm hoping to share our workout space with you next week. It's a non-fancy home gym but I feel like we have products that have/are working well. So, if you are looking to up the function in your home gym... stay tuned.
Personal Tidbits - This and That
I had a birthday in April and you know what I asked for?! A weekend with no plans and good food. I didn't want to socialize, I didn't want to go to any events... I just wanted to chill, explore a new walking trail and eat good food. It was glorious. I sat outside on my new chairs and read, had happy hour and just had a weekend of downtime. I don't know when it was last that I had such a weekend. Typically, I get antsy if I have too much downtime so I must have subconsciously just knew what I needed. =)
If you missed some of the posts this month...
Posts to Check Out