Years ago, I used to randomly do a blog post that was called "Happy Hour Chat" with all the random things that I wanted to share. I got away from that but wanted to do something similar again. From what I'm reading to what projects or mini projects are going on... grab a drink (alcoholic or not.. I'm having coffee right now) and let's chat.
I went into a flea market while we were on a swim trip last weekend and saw an old carpenter's belt. It reminded me of how my mom decorated with my late grandfather's carpenter belt.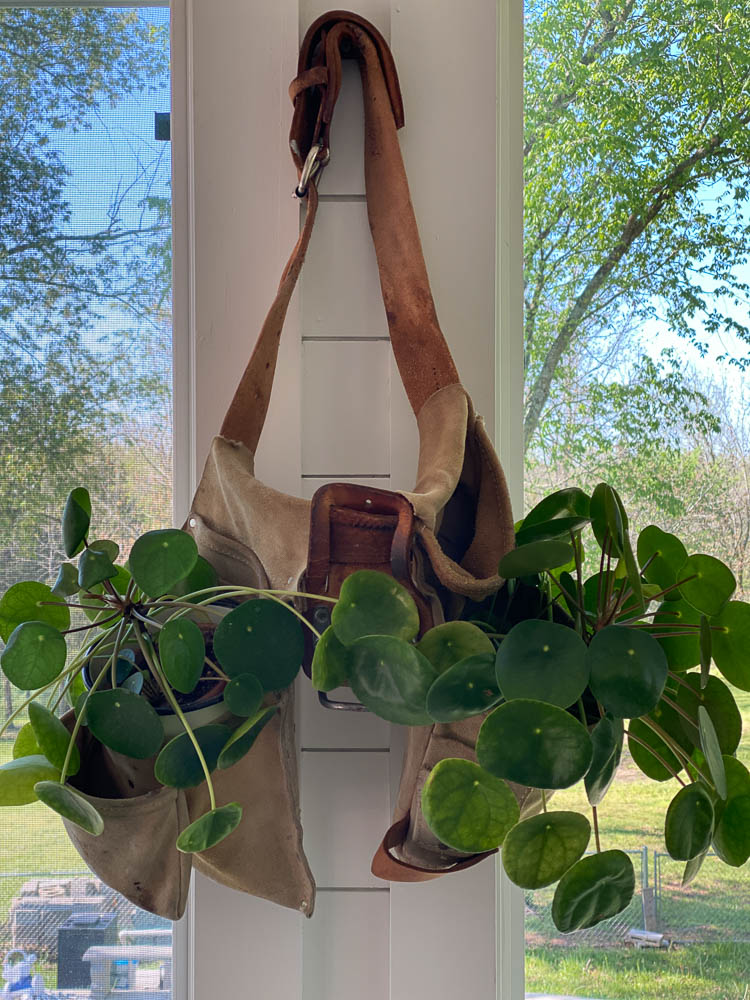 Isn't that cute? She has such a green thumb, too. I'm always jealous of how her plants look.
I didn't get anything at the flea market but it was fun to browse and be inspired.
January Books in Review
Btw, I'm not doing a big book post this year... I'll try to do these monthly review posts and that's where the book reviews will live.
Honestly, it's been a good month for books. I've been an advocate for having a book on me in the car for many years now and with Greyson back in school in-person... it's really coming in handy. If you have a kiddo and do carline pickup then you know that situation is no joke. It's about 40 minutes in the PARKED car each afternoon, which I could complain about but it's 40 minutes of reading time for me.
Affiliate links below. Thanks for supporting this blog.
Books I Read This Month:
I'm currently reading The Lowland and am really enjoying it! This month, if you want to join our bookclub chat, we are reading Persuasion by Jane Austin. I've never read anything by Jane Austin, so I'm excited to dive into this one.
Have you read any of those? Or any of Jane Austin's books in general?
Buying Intentionally with Home Decor - January Recap
One item went on the list for this month and that was some kitchen shelving units I bought to help make our kitchen more functional. I got all three units installed and they are really working great!
Here's the two pullout drawers that I installed above the pantry.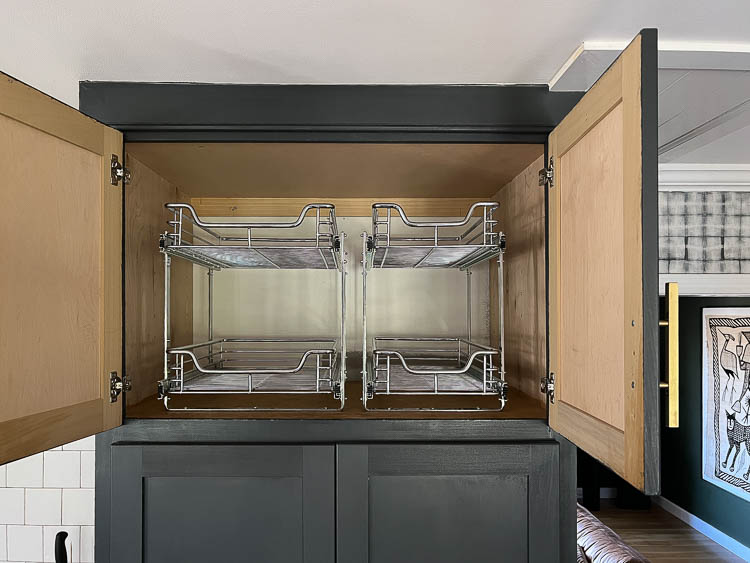 The other pull out is for a large corner cabinet. This particular pull out is by Rev A Shelf and is really pricey but it works for a space that isn't the easiest to access.
If you missed it, read about my #20in2022 intentional purchasing goal. I've already purchased a few things for February but haven't used them in a project yet so stay tuned for those.
Personal Reflections in January
I tried to find a rhythm to my days with Greyson going back to school in person (the first time he's been back in two years). It's been a bit weird but also good. Some days, I seem to have way more time and then other days, hardly no time between carline pickup/drop off. But I do have way more mental energy. Homeschooling was a good fit for us in a lot of ways but not for creative energy on my part... I struggled with finding time or energy for that.
I'm still working on the curly girl hair method. Google that if you have no idea and then go down the rabbit hole. I haven't been purchasing much for that but I did buy a satin hair protector for sleeping. I tried it twice and it annoyed me but I'm going to keep trying it. It's supposed to cut down on frizz.
Here's the full look of it. =)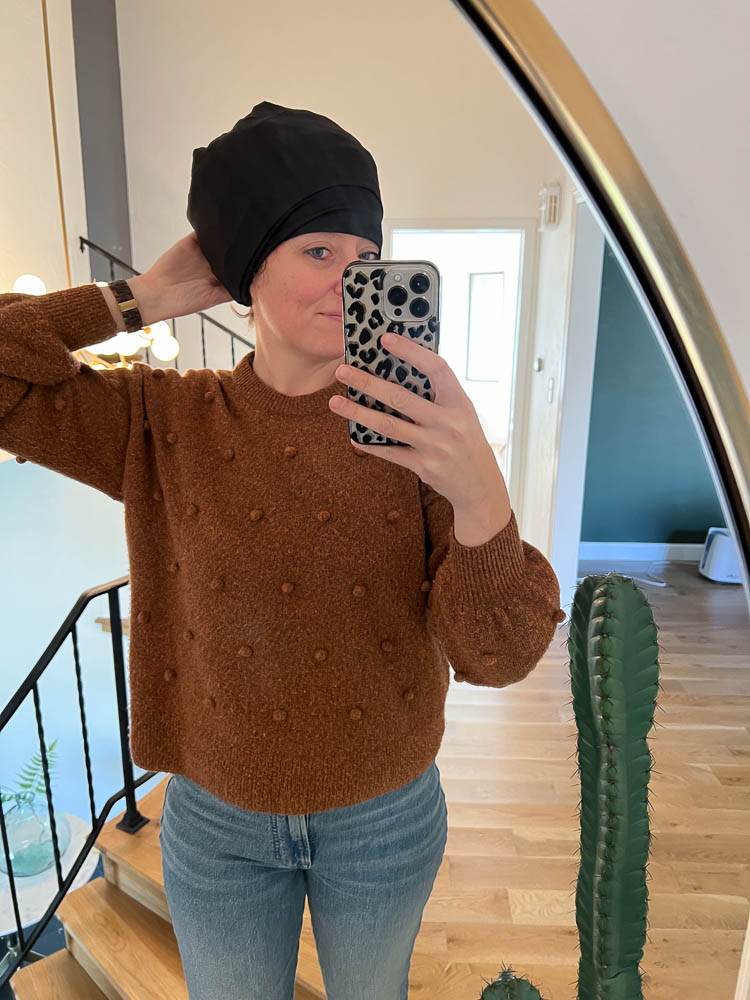 Other Random Musings
I've posted some outfits on liketoknowit if you like that type of thing. I haven't had a chance to update my shop my closet page but I'll work on that soon.
Looking forward to working on some projects later this month. Our weekends slow down with swim meets, so we should be able to make some major progress on a few things. I'm the happiest when we can make tiny bits of progress consistently.
p.s. Recent Projects you may have missed: Wooden Handrail with Brass End Caps and How to Cut Your Own Picture Mats!