Luke and I took a break last week and headed out of town for a night in St. Louis. We live about 3.5 hours from St. Louis and have seen quite a bit of the city but have never wandered around on streets and popped in and out of cafes and shops. We went without Greyson, so it was the perfect little trip to settle in and check out some eateries, boutique shops and happy hour spots. I'm going to round-up some places that we went to this past week and some of our favorite places to eat below in case you are interested in a little St. Louis Weekend Getaway as well.
St. Louis Weekend Getaway: Where to Eat, Stay and Shop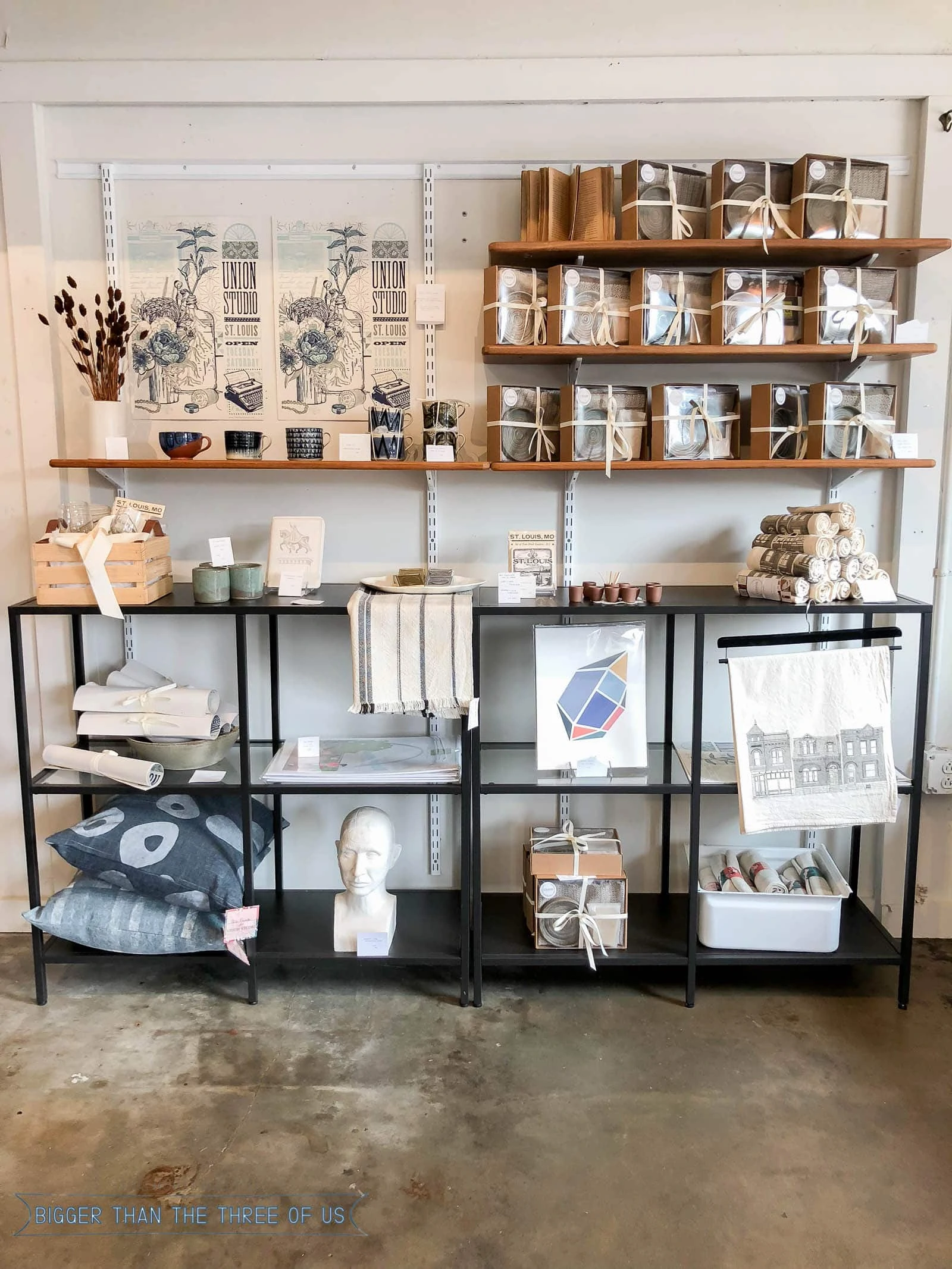 If you like a list format, then you can find some of my favorite recommendations for a St. Louis weekend getaway on the bottom of this post. =)
The whole reason for heading up to St. Louis last week was because Luke got me tickets to see Sam Smith. I hadn't been to a concert in over 10 years and I had no idea what I would think about it. I was super excited because I really love Sam Smith but as far as concert going goes, I really didn't know if I'd love that.
I had no reason to worry, it was AMAZING. Seriously, so good!
We got to STL early afternoon and decided to check-in to our hotel first thing and then find some food. We stayed at the St. Louis Union Station Hotel which is a Curio Collection Hotel by Hilton.  It's a super cool hotel that is built on and around an old train station. It's downtown and within walking distance to some of the sites down there.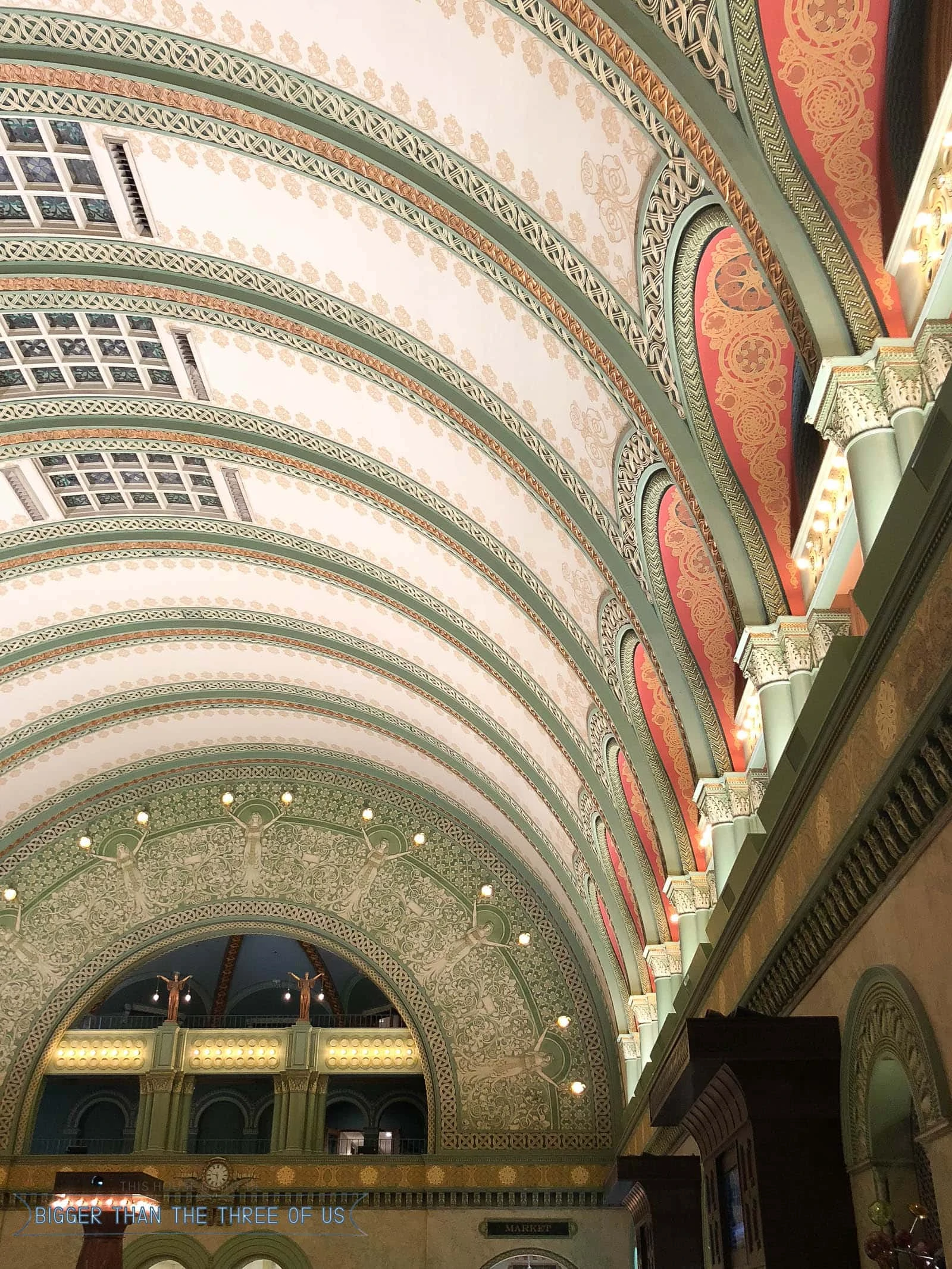 We walked to the Schlafly Tap Room Friday night, which was fun. They have a huge menu with limited but cute outdoor seating, and a large indoor seating area that's family-friendly.
After that, we headed to the concert. I was hoping the concert was walkable from the hotel but it was a bit too far, especially in 95-degree-plus heat.
The next day, we explored lots of St. Louis. Luke's brother works at Rise Coffeehouse, so we headed there first thing for coffee and a light breakfast. The coffee and food were both great. There's an upstairs, too, with a small corner of toys for kids and a fun little reading treehouse. So, definitely kid-friendly if you are taking the kids with you.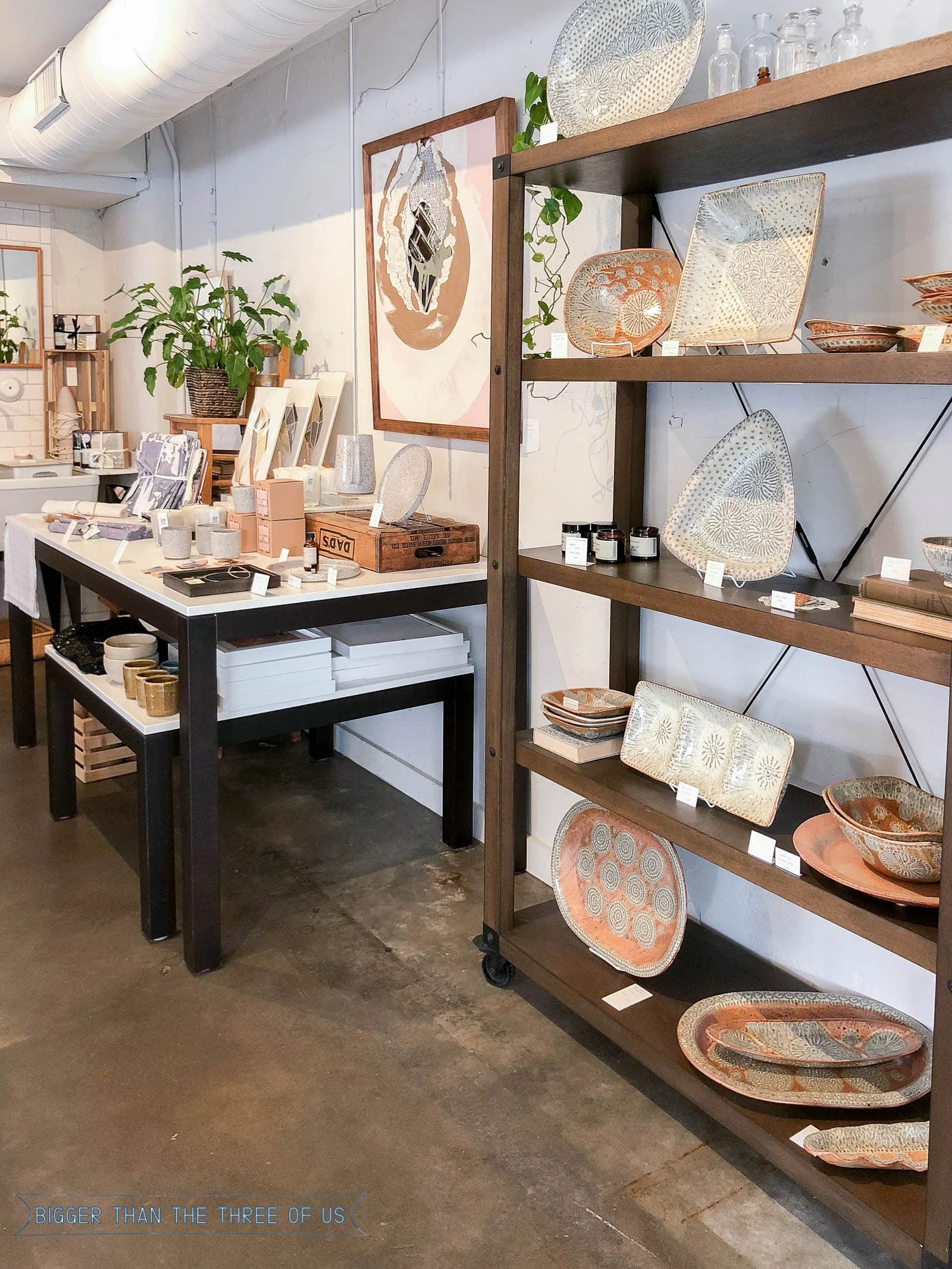 Next up, we visited quite a few lovely boutique stores. The one above was Union Studio and it was my favorite. It was filled with pieces from local artists and was curated very well. I ended up coming home with some wood, carved earrings.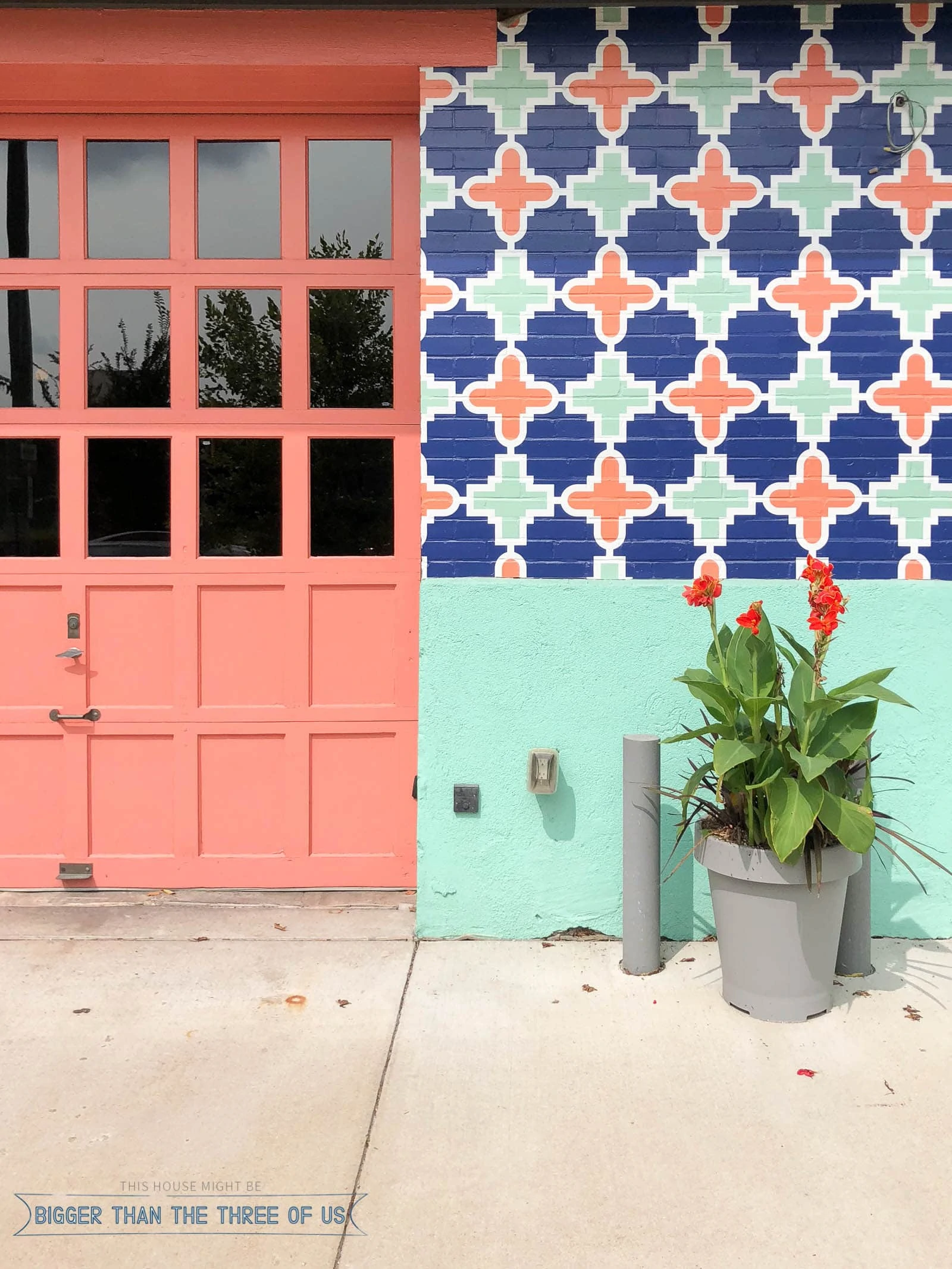 This cute garage is right next to Union Studio and is apparently a restaurant. They weren't open during lunchtime, so I guess it's a nights-only type place. It was super cute either way.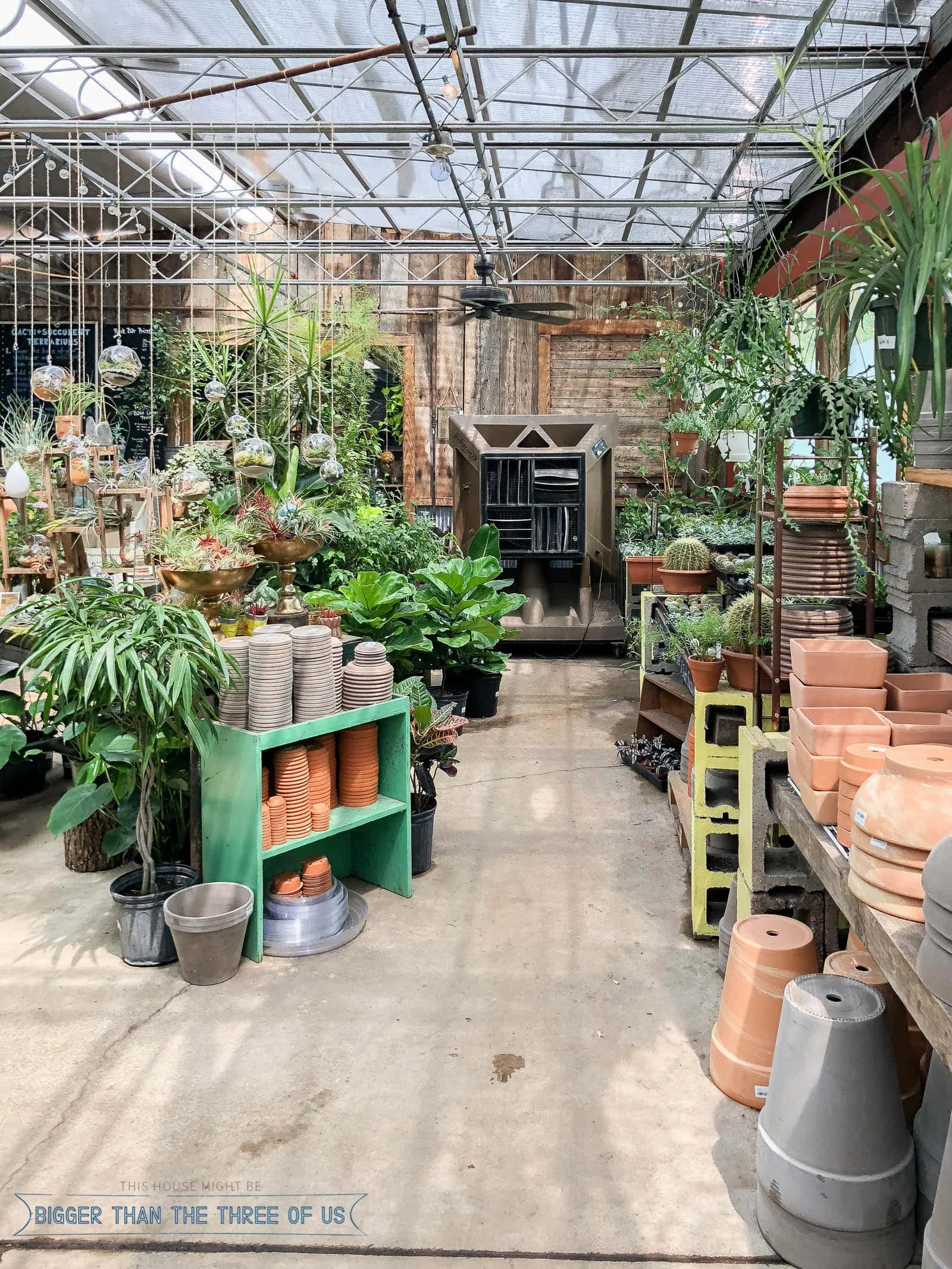 Of course, I had to stop by a plant store. This was Flowers & Weeds. They had a good selection of indoor plants and all of them were priced well! If you like to make your own terrariums, they had a great setup for that too.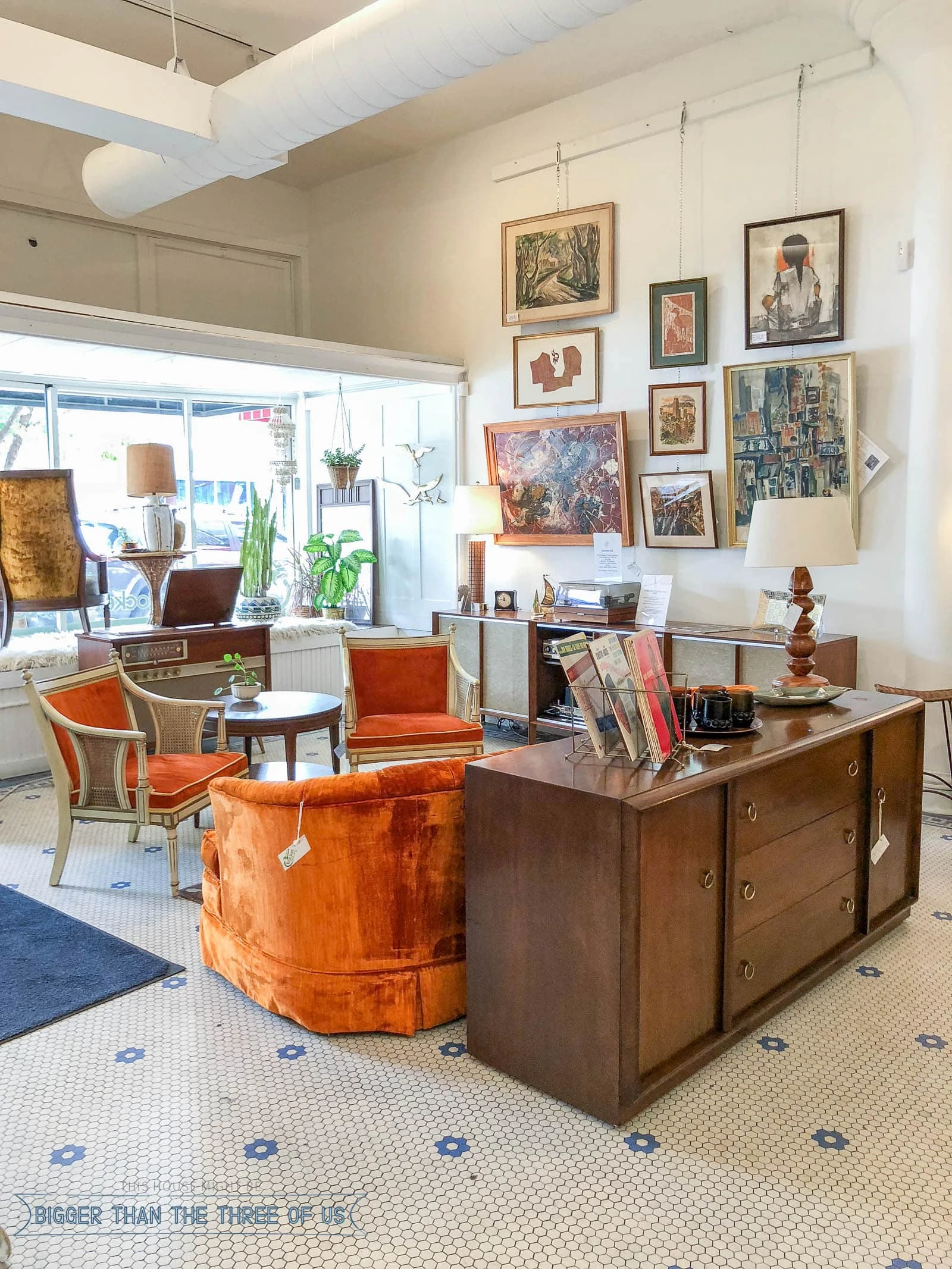 Rocket Century was really cool and their pieces were priced great! I didn't come home with anything this time but I could easily see myself loving things in there often.
St. Louis Weekend Getaway: Where to Eat, Stay and Shop
EAT
Schlafly Tap Room
Rise Coffeehouse
MoKaBe's Coffeehouse (This is close to Rocket Century)
Mission Taco Joint
Adriana's On The Hill
Shake Shack (They recently got one and I love it!)
Stay
Union Station Hotel, Curio Collection by Hilton
Shop
South Jefferson Mid Century Modern
Urban Matter
Boheme Atelier by Lala Franklin
Flowers & Weeds
Rocket Century
Union Studio
Things to Do with Kids
City Museum (This is amazing!)
Science Center (Free)
Magic House (Awesome for kids under 10)
Zoo
Hope that gives you a great start to a fun weekend getaway in St. Louis! If you have St. Louis favorites that I need to check out, let me know!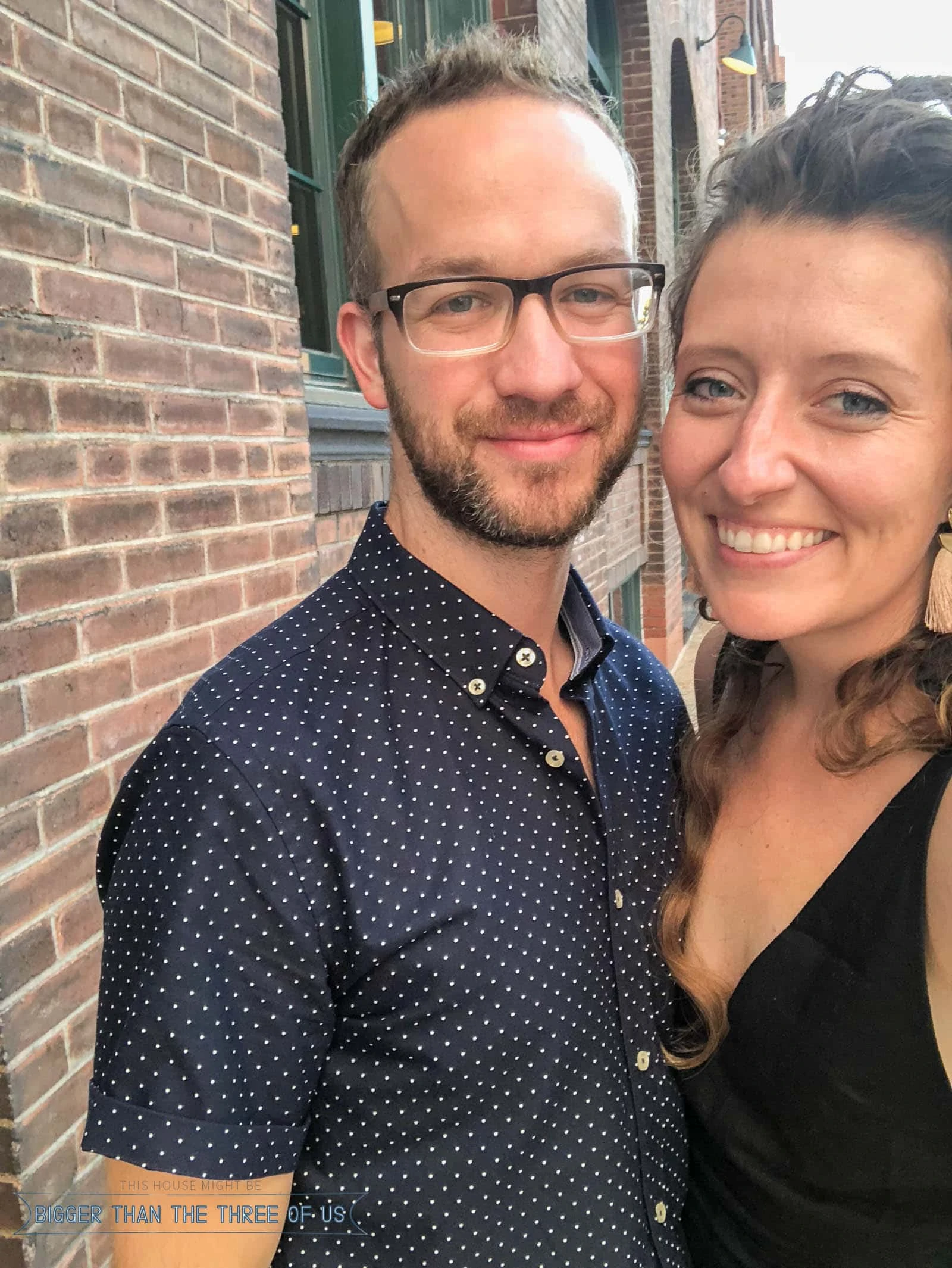 If you liked this St. Louis weekend getaway post (and either live in the midwest or want to travel to the midwest), check out our Oklahoma City travel post as well.