Since we got our new hardwood floors, we've been trying to figure out rugs and rug pads. Trying to figure out which rooms needed rugs and which ones could go without them and then which types of rugs and rug pads to buy. You would think it would be an easy thing, but I've had the hardest time narrowing down what to put where and then what rug pads to get.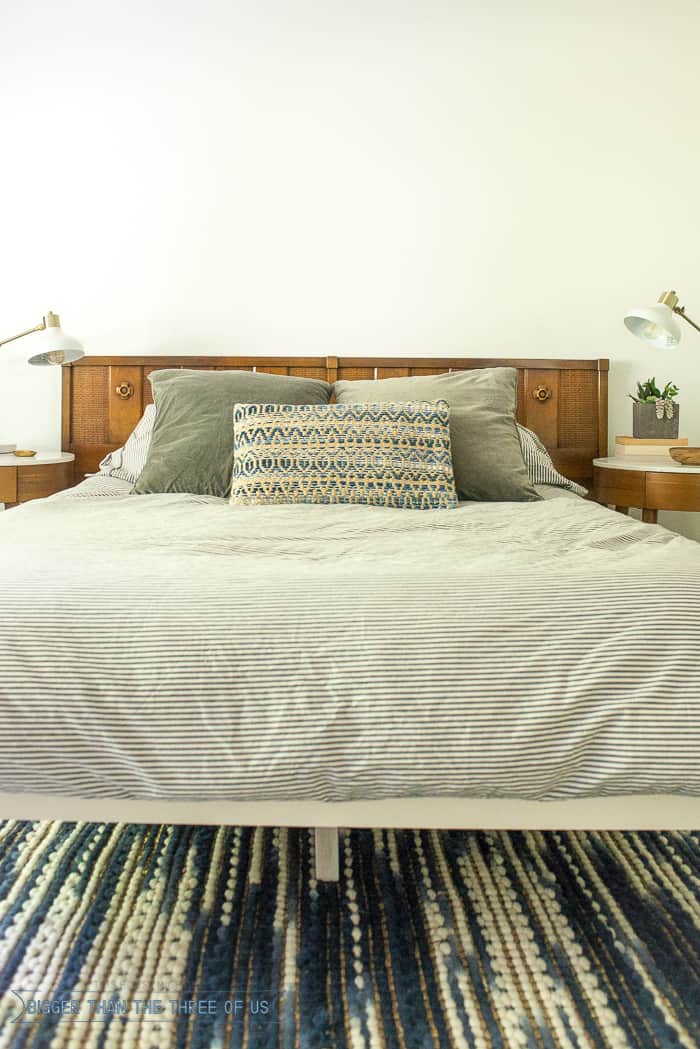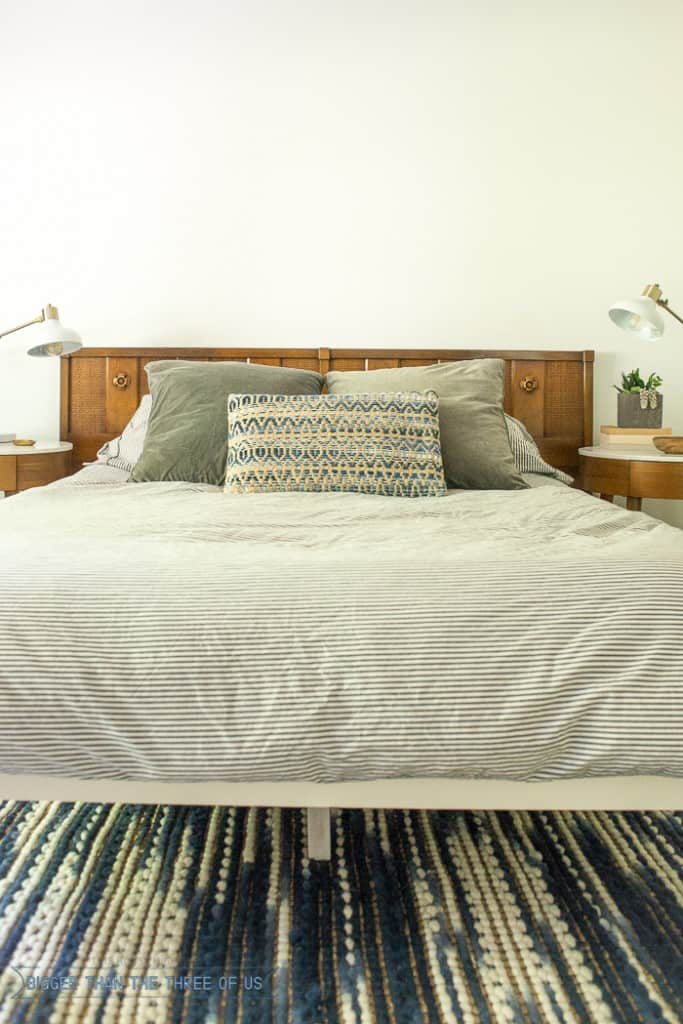 The jury is still out on this blue rug in our master but that doesn't negate the fact that we needed a rug pad underneath it.
*Rug Pad Corner provided the rug pads for this post. As always, all reviews and thoughts are 100% mine.
When Rug Pad Corner contacted me asking if I would like to review rug pads, I said yes. At the time, I didn't realize what went into selecting a rug pad or that there were differences in how rug pads are made.
Before looking into their website, I had no idea that there were different rug pads available for different types of spaces.
When I was trying to figure out what I needed for each space, I had to take into consideration whether the rug was going to float in a space (not be anchored by furniture) or whether the furniture would anchor the rug down. This blue rug is, eventually, either going to stay in our master bedroom or move to the dining room, but either way it's going to be anchored down by furniture.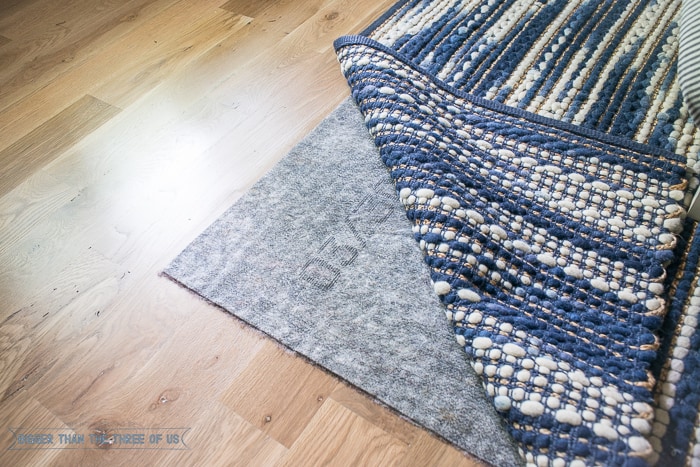 The superior rug pad seemed to be the perfect choice for the rooms that this rug was going to go in.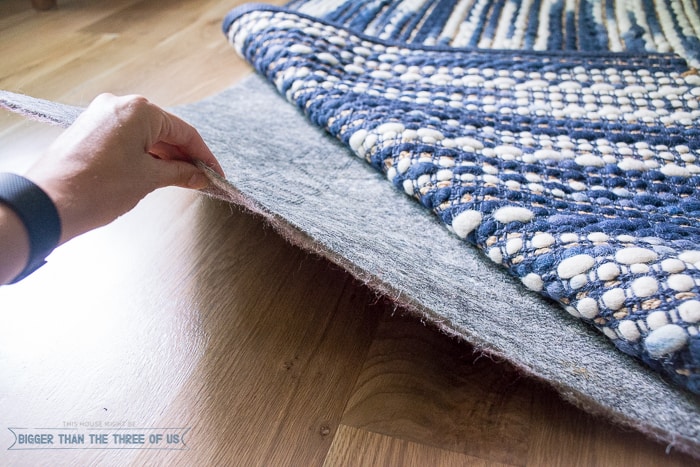 I'm happy to report that it arrived super fast and had no weird smells. Don't you hate when you order something and you get it in the mail and it has some strange odor to it? I know I do!
Well, we unrolled it and then laid the rug over the top. It adds the perfect amount of squishness without being bulky.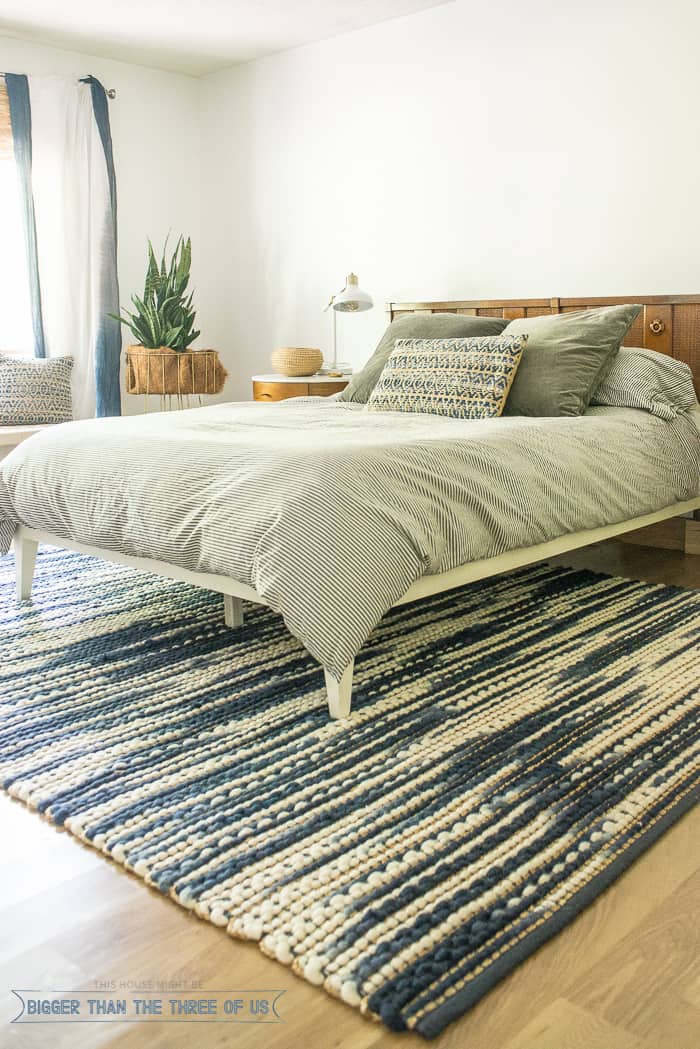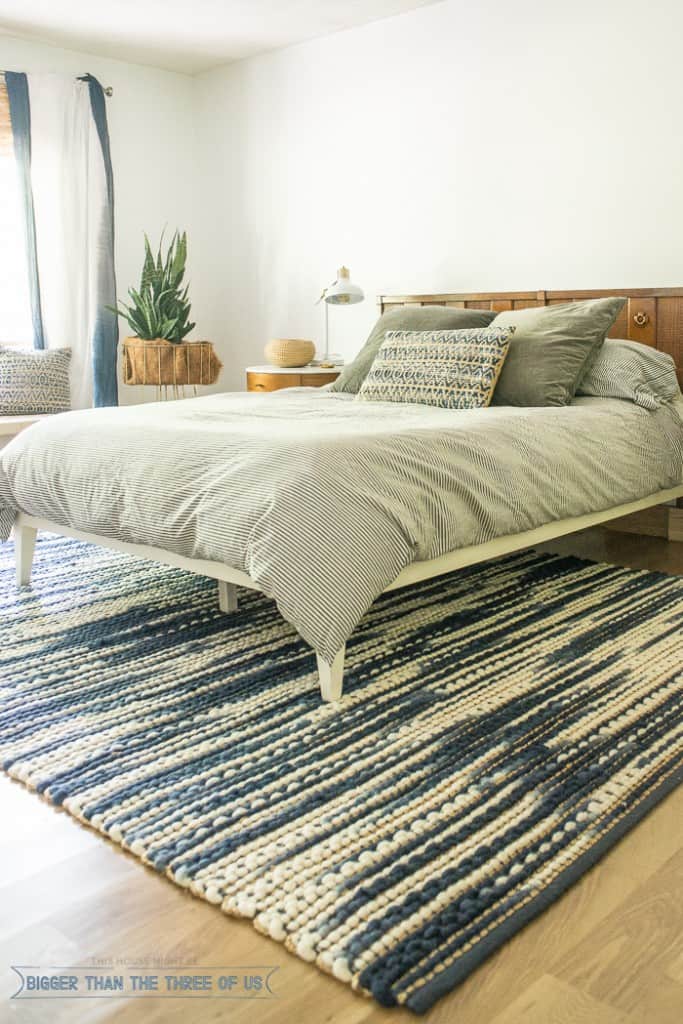 *Oh, and I was taking these photos and admiring my new pad and rug… and Greyson had to get in on the action.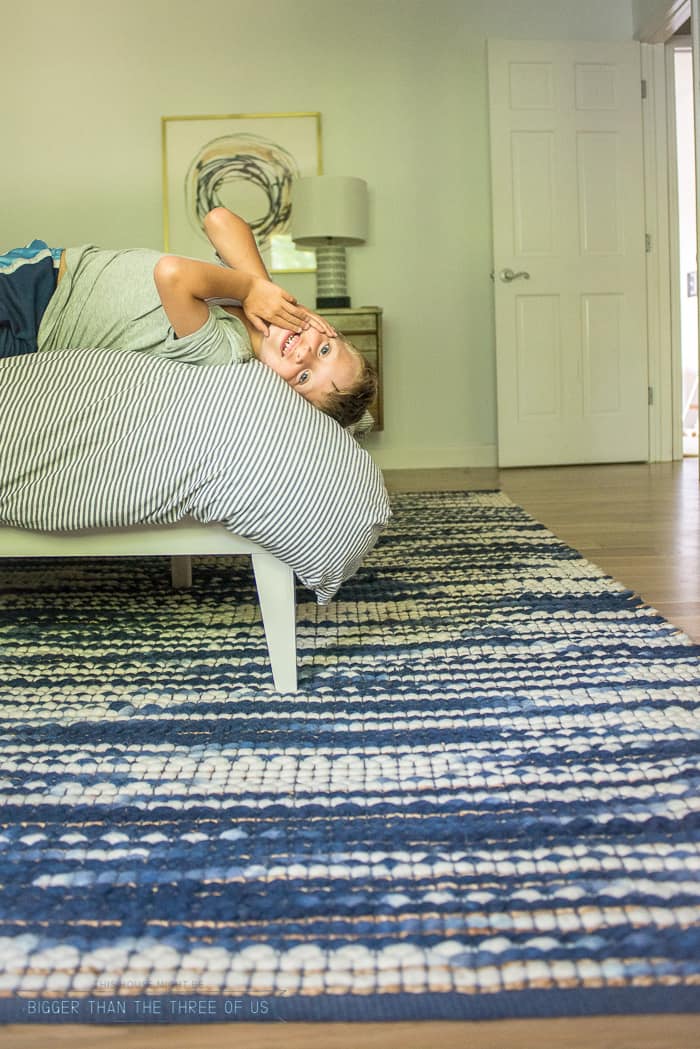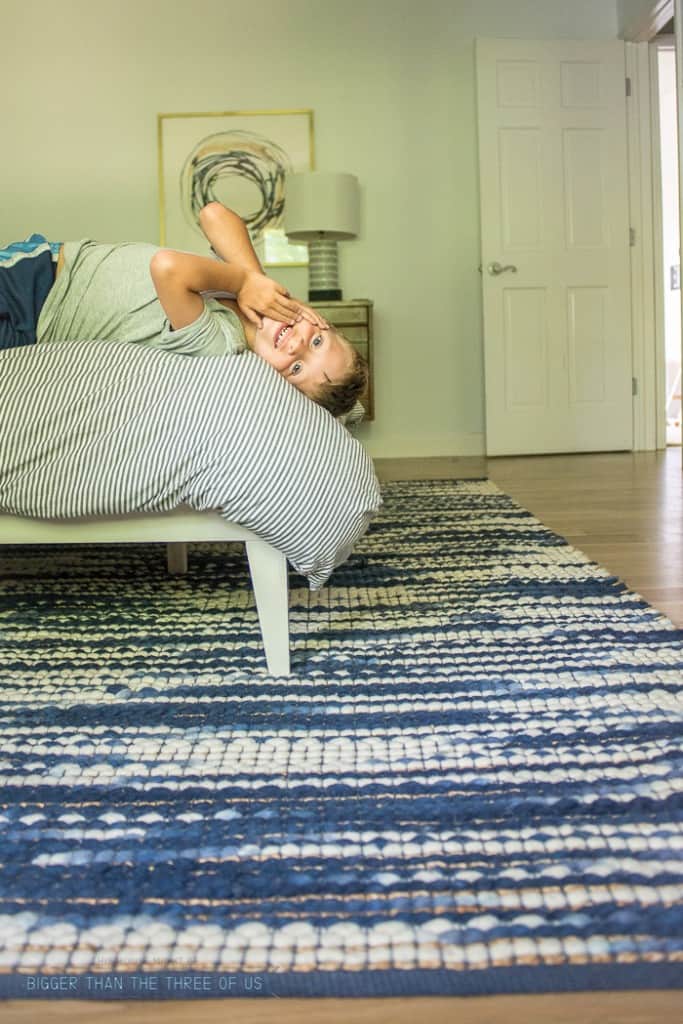 You'd think he was posing here, but he's not. He's doing this silly voice and saying "I'm soooo pretty". I have no idea where he got that. A show? A girl at school? He got it somewhere for sure. He likes to do that with snapchat filters too. We laugh and laugh over it.
He wasn't at home when I took these next pictures but oh boy, was his art stuff all over the place. Seriously, I have the messiest art kid around.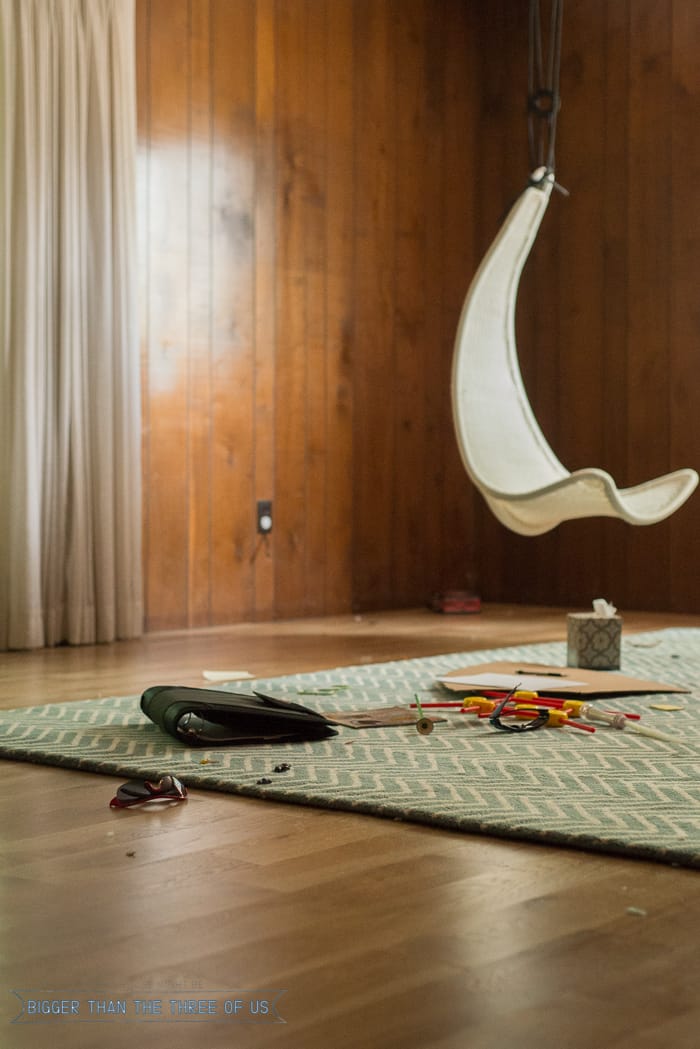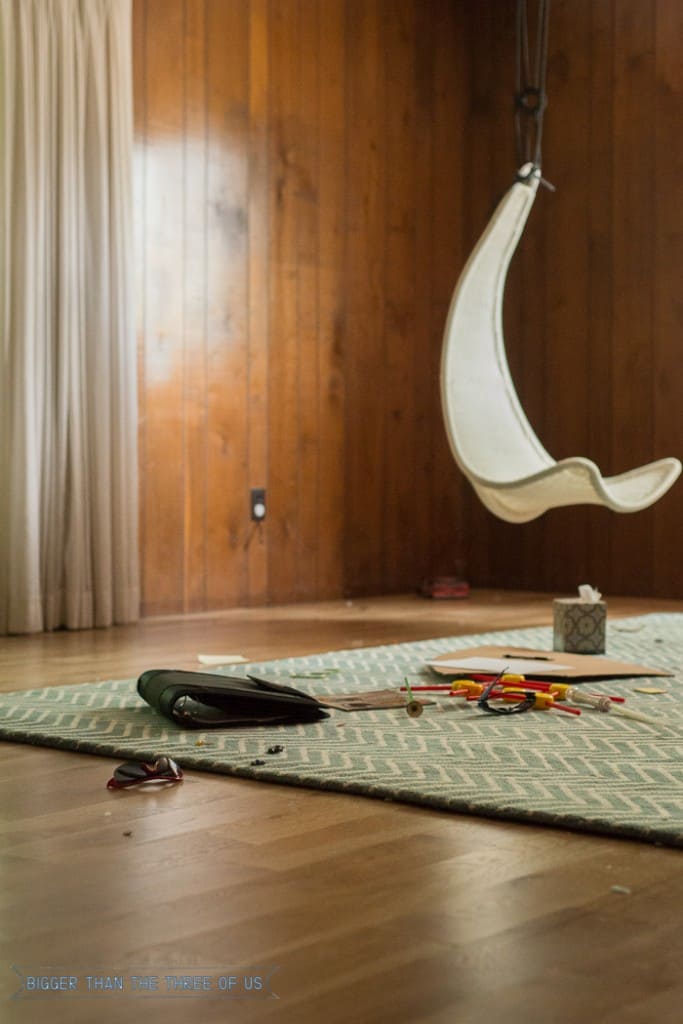 I decided that I was a bit embarrassed to share just a picture with a bunch of art stuff, legos, etc., so I half-way picked the space up.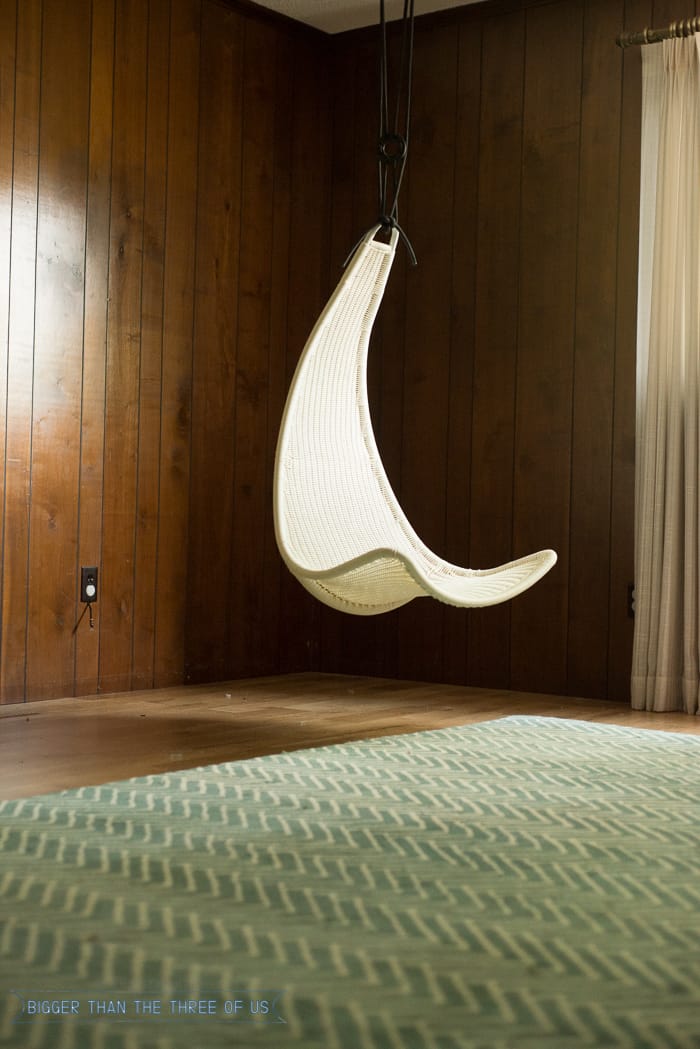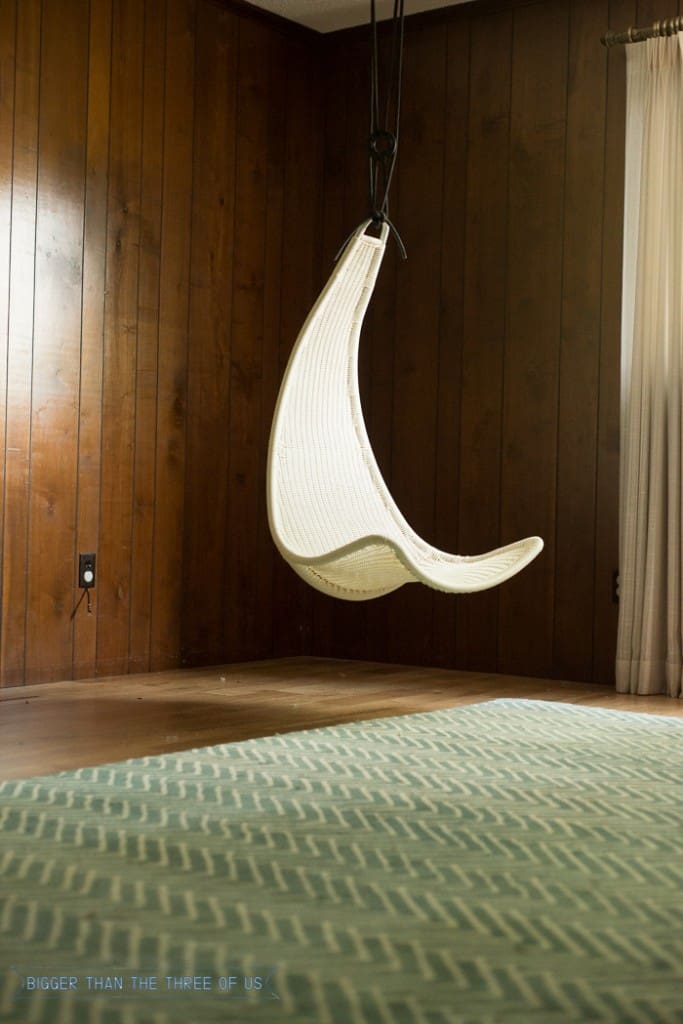 In this room, the rug was going to float within the space. I want Greyson to be able to drag things to the middle of the room and have lots of open space, so there's no furniture anchoring the rug. We went with the ultra premium rug pad and it's been great. It does a great job of gripping to the floor and this space really needed to have a rug that stays in place and can take abuse; and, so far so good. I'm super pleased with the extra comfort the pad adds but more pleased to see that with all the ninja kicks and general craziness going on… the rug doesn't budge.
What's your experience with rug pads? Most of my previous experience has been with buying whatever thing I see on the shelf. I hope I'm not only one guilty of that!