I seriously want to shout from the rooftop with glee that it's Friday! Over the course of the summer, I think this has been the hardest week. We've all been battling sickness, combined with a ton of projects going on, Luke having some changes at work, and running Greyson to and fro… seriously, it's Friday! Let's all be happy and just have fun this weekend. BUT first, I wanted to share a super fast and much-needed project… DIY Modern Felt Geometric Coasters.  So, I don't know about you, but we use coasters throughout our home. We use them for all of our drinks and probably have about six coasters floating through our spaces. Six coasters is definitely enough for the three of us but I noticed I had a big problem the last time I had people over. I didn't have enough coasters! I love to make margaritas when people come over and you definitely need coasters for those drinks, but I didn't have enough to go around. After giving my guests napkins (which totally doesn't work well) to put their drinks on, I realized I needed some fun, inexpensive coasters to have around when we needed them. That's where this project came in! If you love a five minute project, then stick around!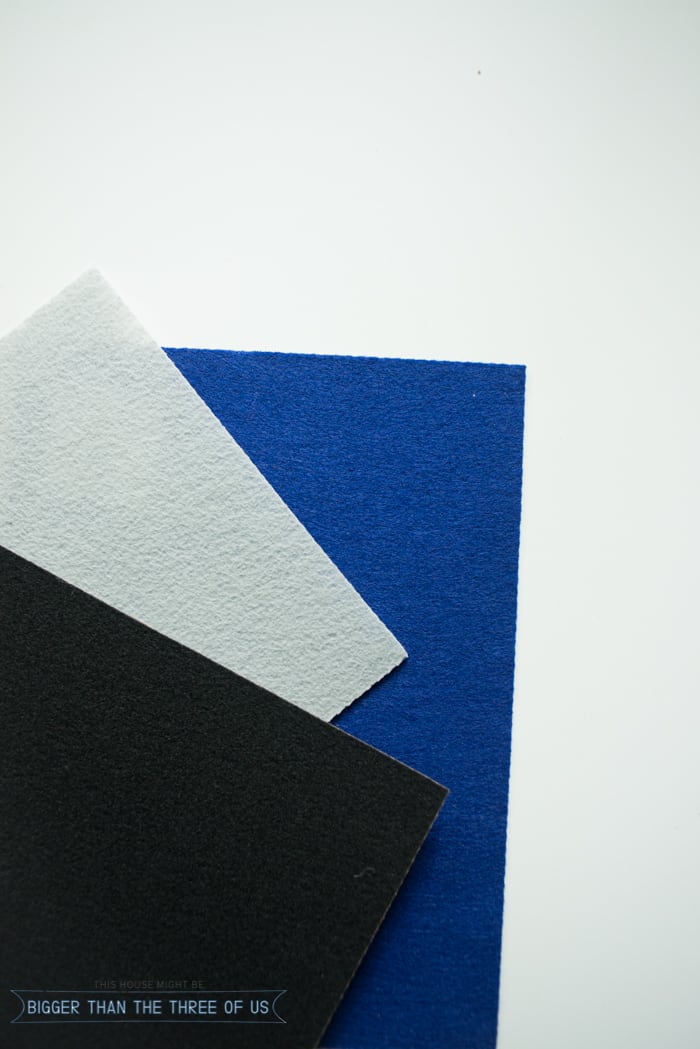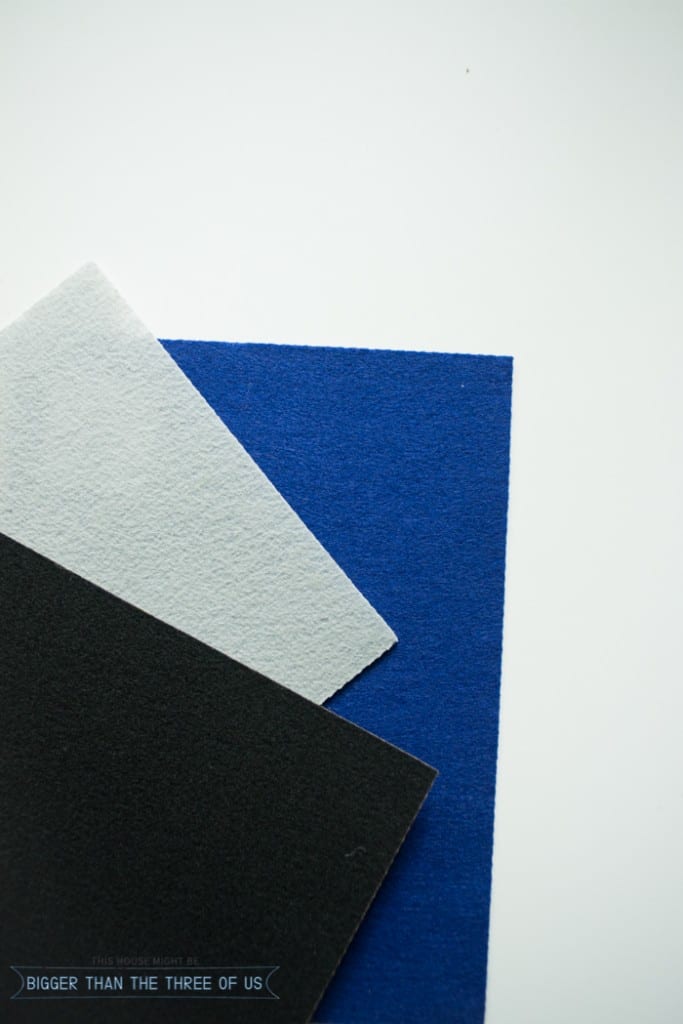 First things first, gather your supplies. I picked up a few sheets of craft felt (the thicker version in the craft aisle) at my local craft store. I also picked up two felt sheets that had a sticky back.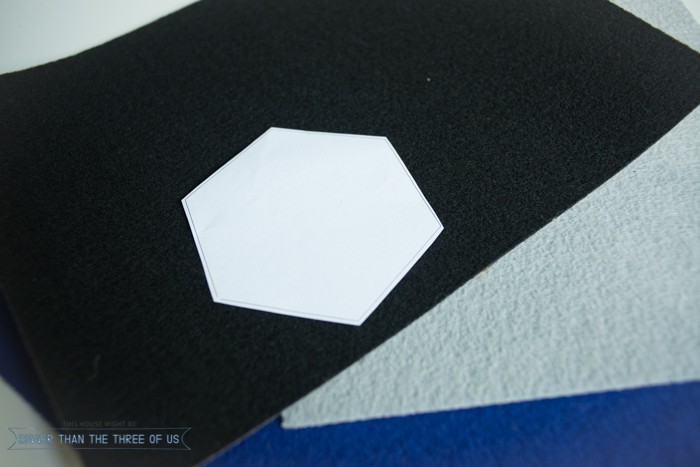 Find a free hexagon image online and print it out. I sized my so that it took about 1/4 of a sheet of an 8 1/2 by 11 page. Cut out the hexagon and then hold or pin it onto the felt. Cut the felt out.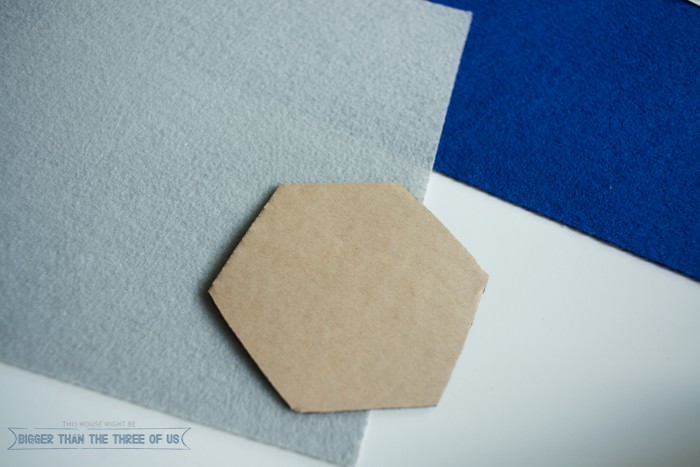 Cut two pieces of felt (one with sticky and one without) for each coaster.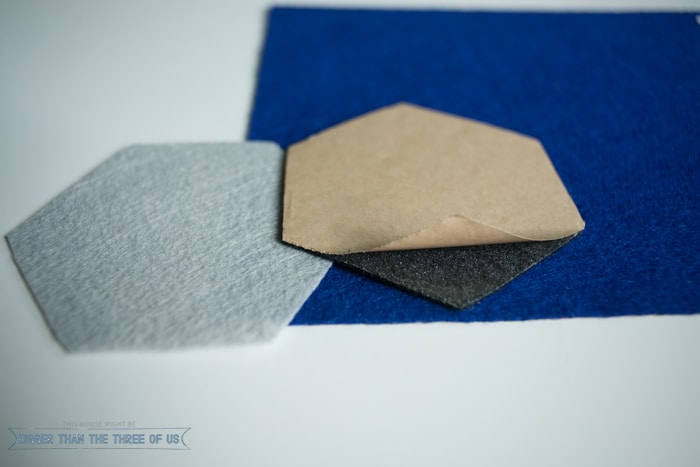 Peel off the sticky layer and stick it to the non-sticky felt.
Trim any excess.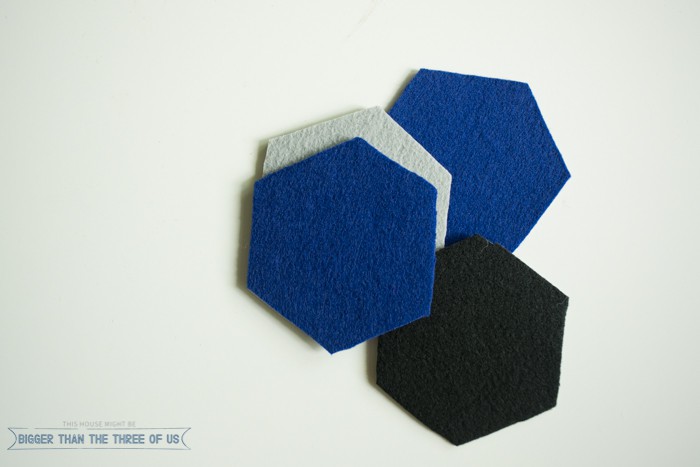 So simple, right? You could totally embellish these however you wanted. I did this project myself but think it's the perfect project to get the kiddos involved in.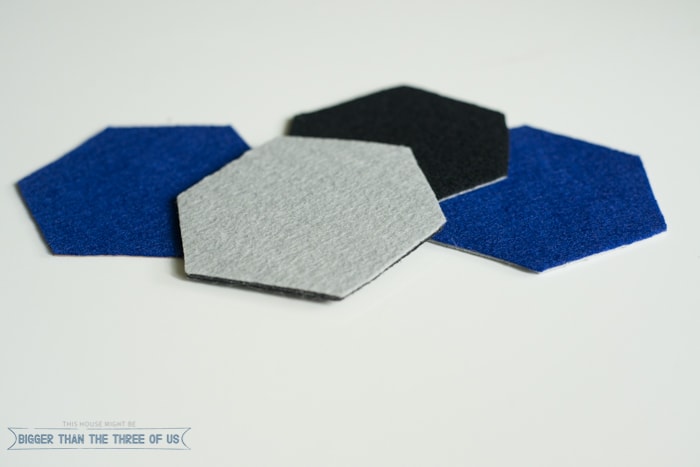 Make a fun beverage and enjoy those easy felt coasters!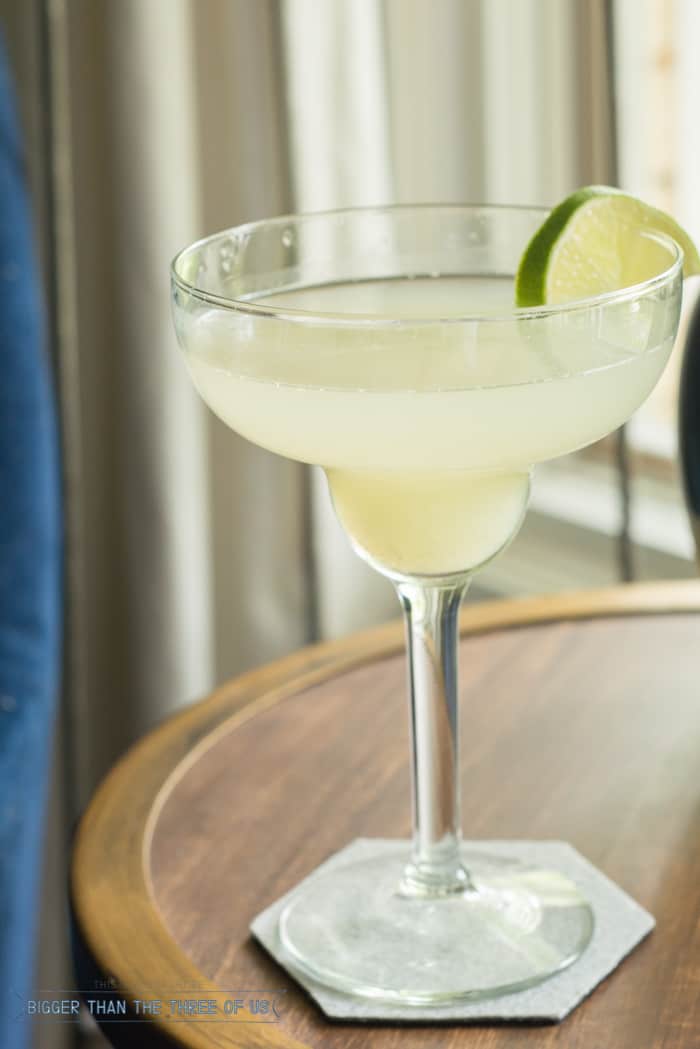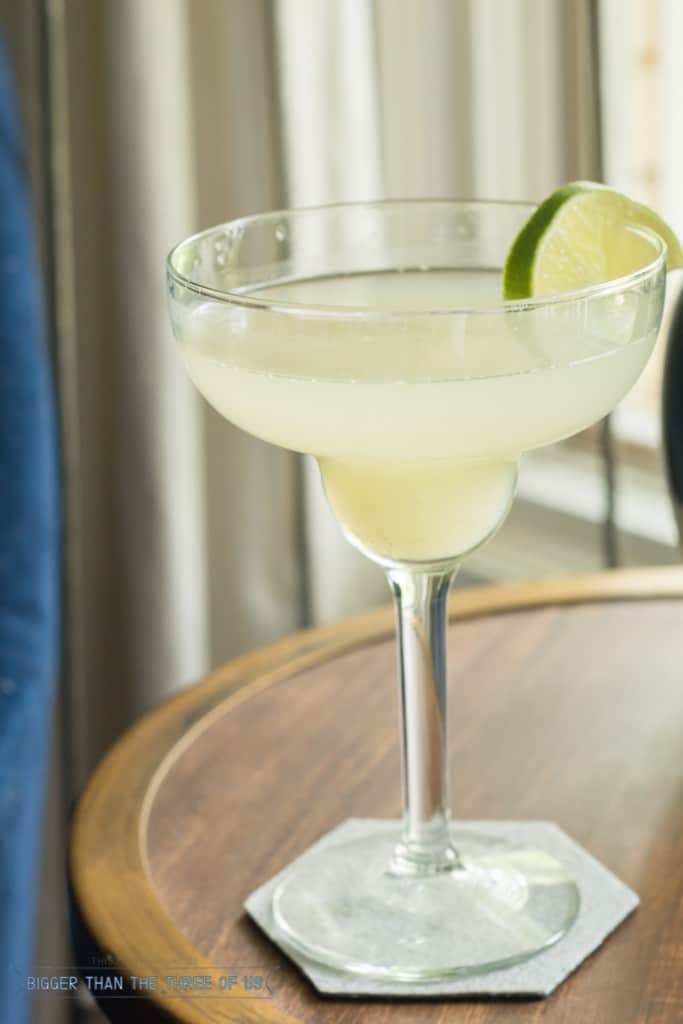 In all seriousness, I think I'll use these going forward for our daily use. We did have glass coasters which seemed a bit weird. The glass would just hold the condensation and then you would have to wipe the glass off. Who knew coasters would be such a tricky thing to get right?! =)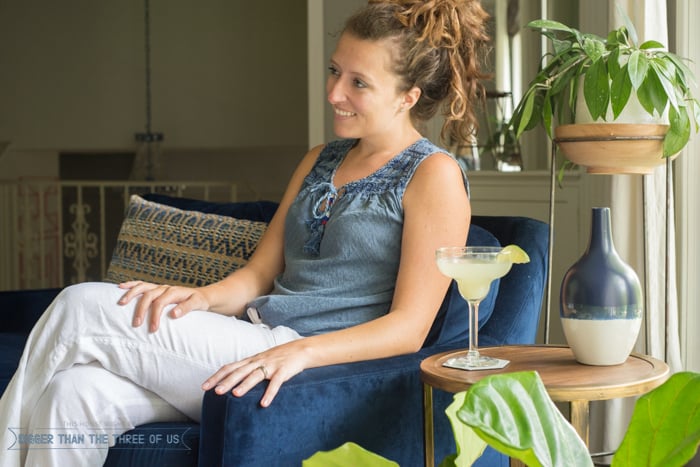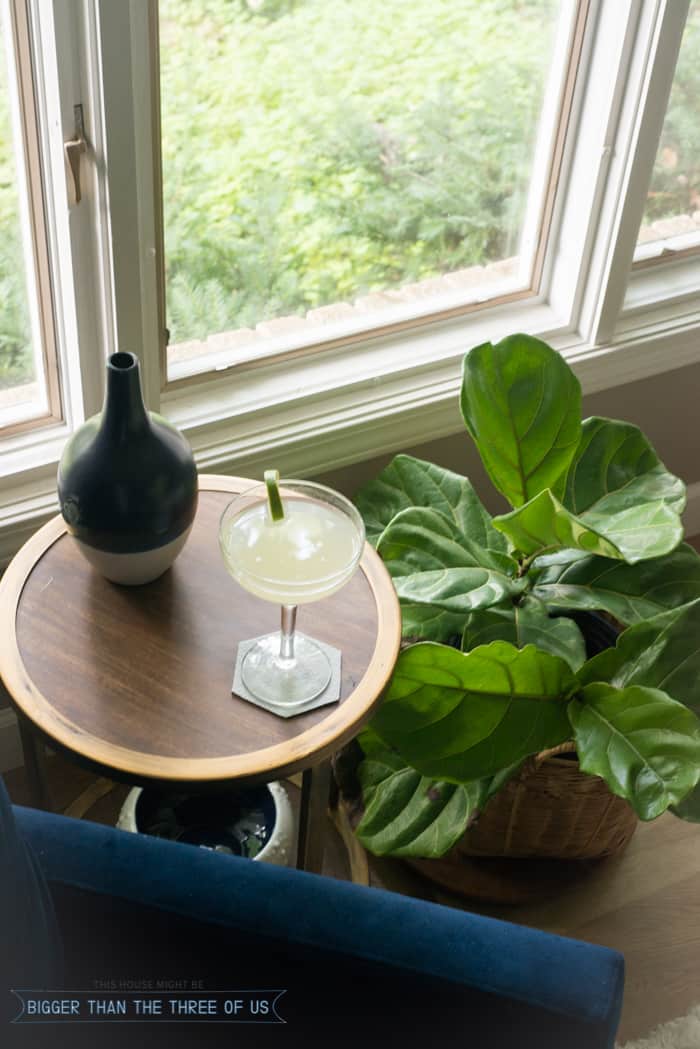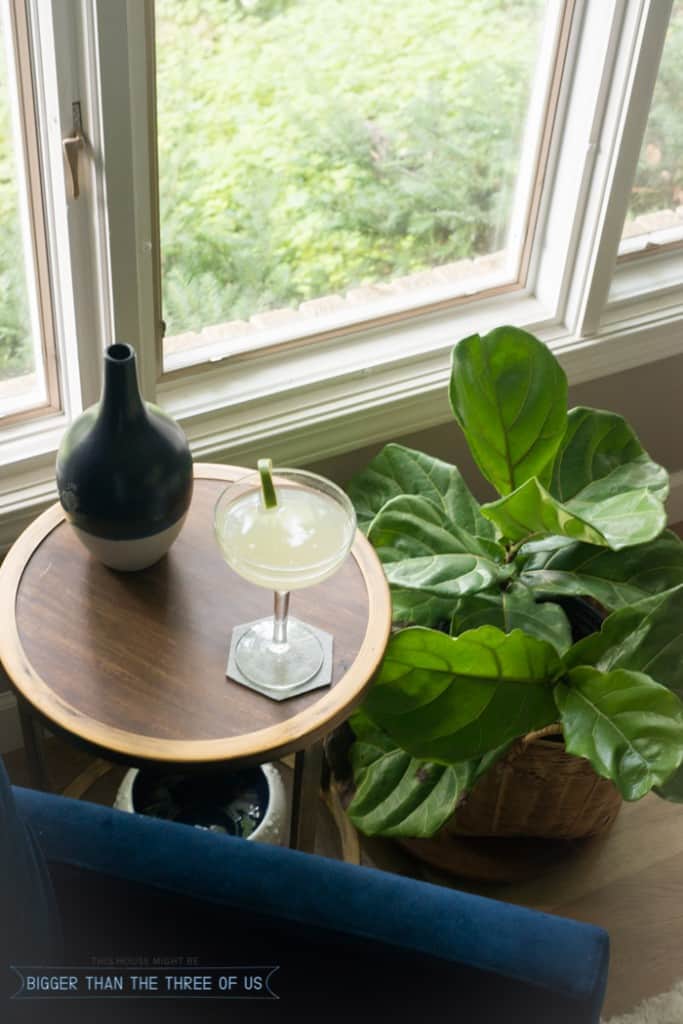 So, tell me… have you had this problem when hosting a party? Have you come up with another solution or did I just solve your problem as well?
SaveSave