If you are a blog reader or follow design Instagram accounts, then you probably know that the One Room Challenge (a design challenge that goes on twice a year) just wrapped up. Today, we are chatting all about Suzannah's Modern Bath Renovation, which is a space that she designed, guided and finished for the One Room Challenge.
We thought it would be fun to talk more about the space today, talking about how it all started, how she thought it went and more.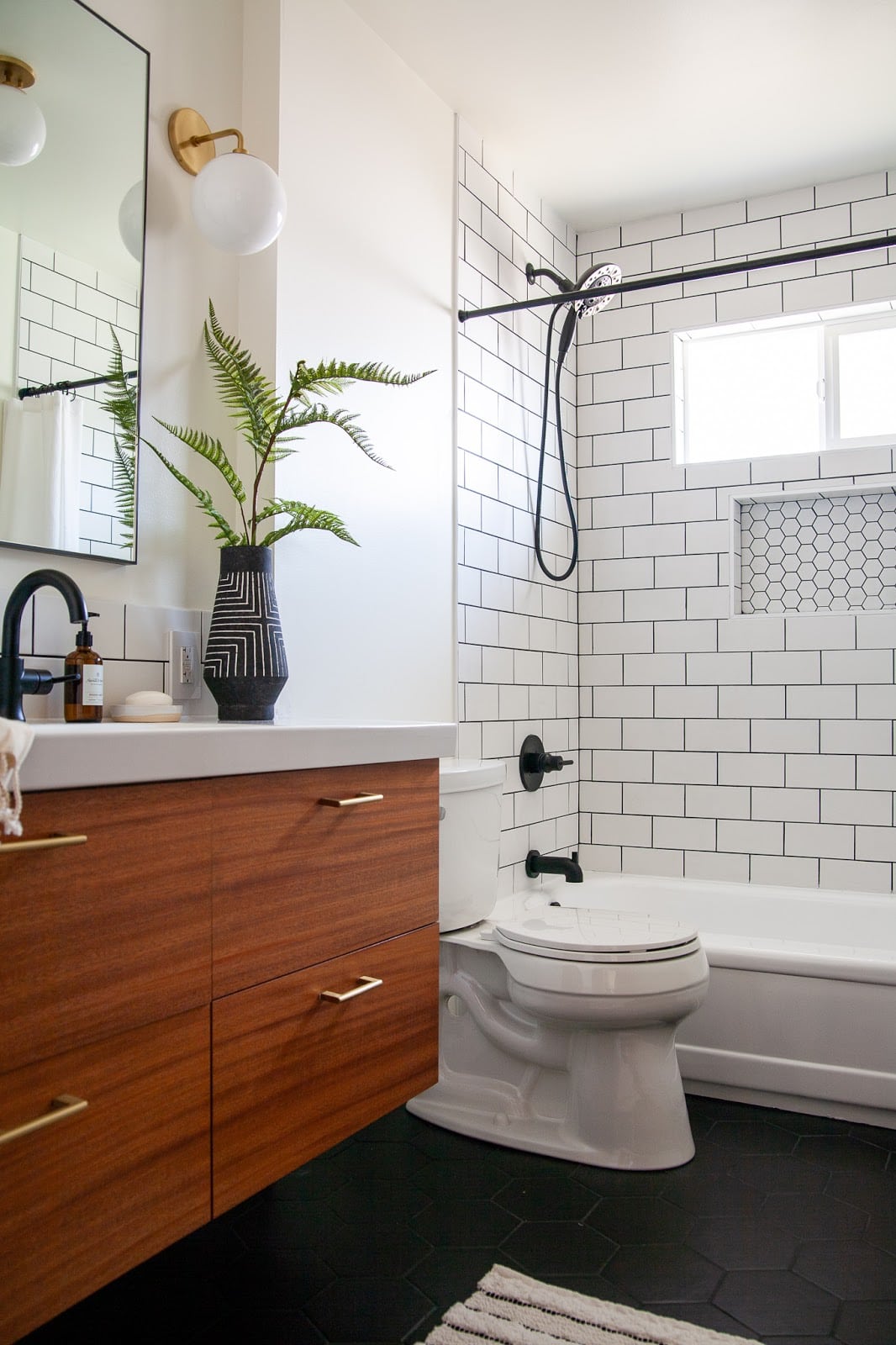 Listen below or find us on your favorite podcast app: iTunes, Stitcher, GooglePlay and Overcast.
Suzannah's Modern Bath Renovation
Could you completely gut, renovate and style a bathroom taking it from a dated space to a gorgeous mid-century inspired dream room in just 6 weeks? Suzannah is chatting all about her recent project that includes flooring mishaps, hardware decisions, and styling tips on today's episode!
Links to what we chatted about:
The

Modern Bathroom Reveal

for the One Room Challenge.

All the

before pictures of the bathroom

including the rubber baseboards, colored tub, and interesting vintage sink!

Suzannah's

pretty bathroom Pinterest board

where she gained insight for styling.
Here's the before picture of the bathroom: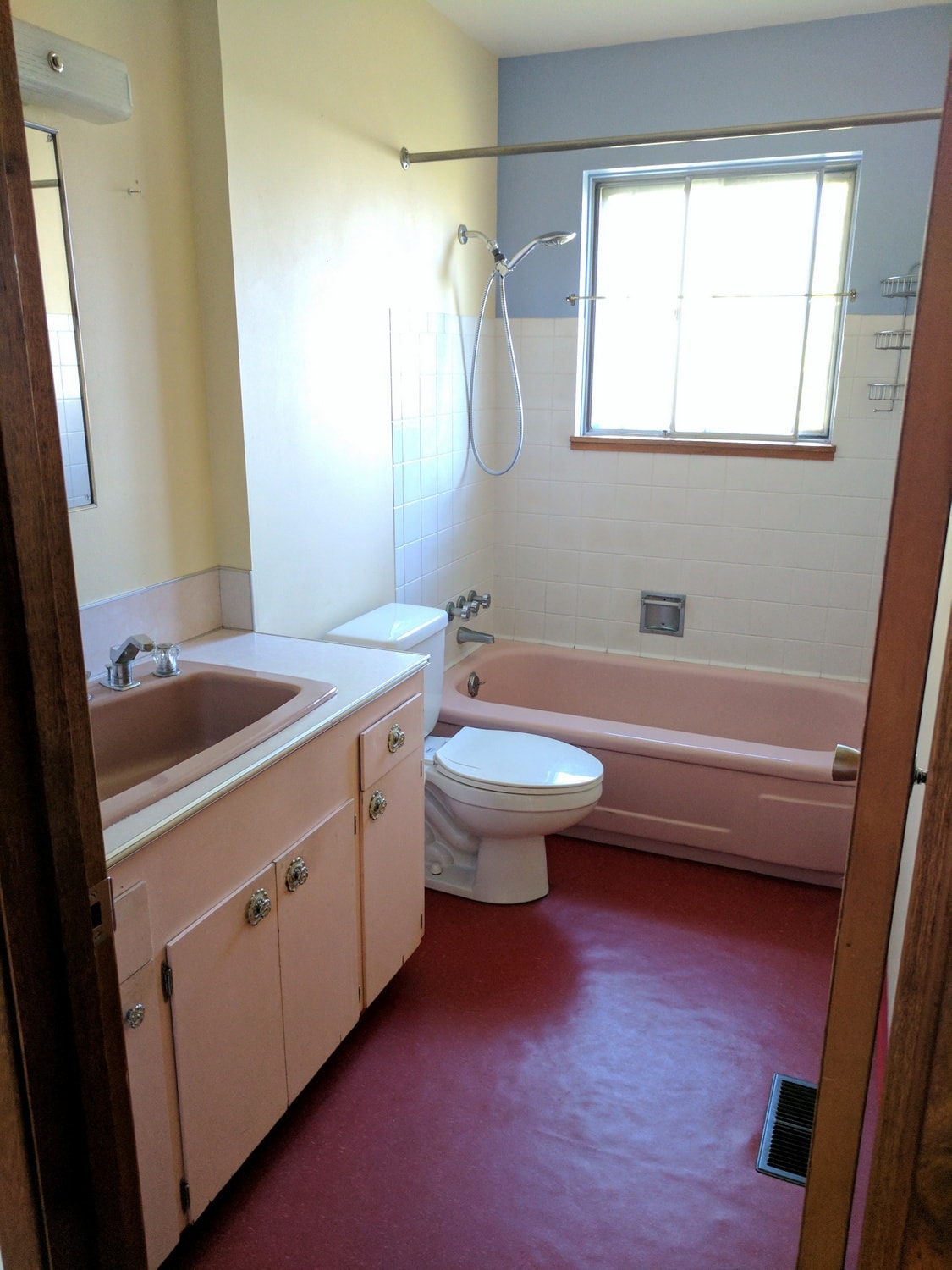 I hope you loved this episode! If you want even more bathroom inspiration, then you can check out my Modern Bathroom Inspiration board on Pinterest or hear us talk about tiling tips on Episode 30!
You can find us on our blogs or connect with each of us on Instagram:
And you can join our Facebook group here to connect with other listeners and ask questions!