I'm co-hosting again for Thrift Score Thursday. Yay!
I love seeing what thrifty finds Brynne from The Gathered Home , Trisha from Black and White Obsession, Corinna from For My Love Of and Cassie from Primitive and Proper share each week.
Each week they are checking Instagram and Twitter for your finds and then they hand-select a few to share. This week, I get to play along.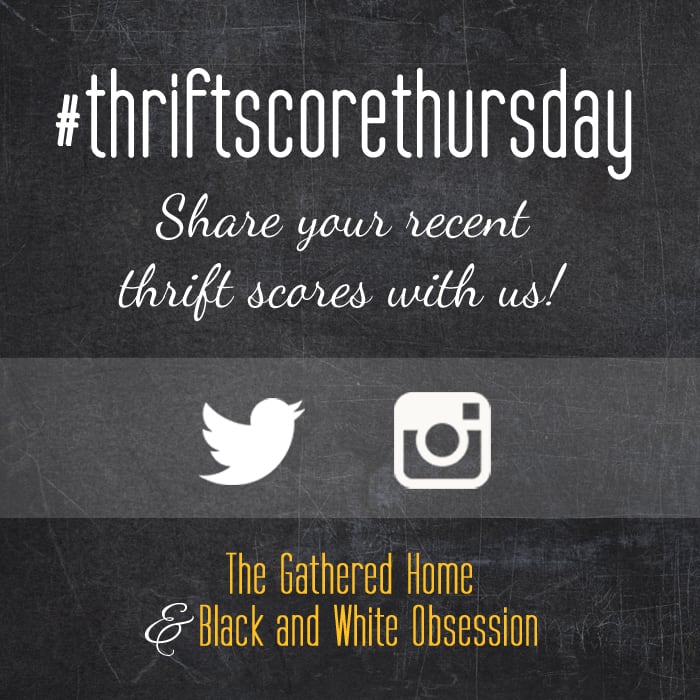 Here are my favorites from this week's #thriftscorethursday finds.
@futuristichuman scored this amazing Danish Modern dresser. I would love to have that piece!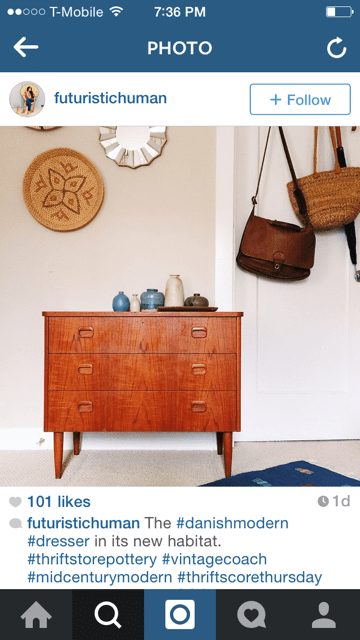 Don't you just adore that beautiful planter? I'm so jealous of that find by @the_decor_adobe!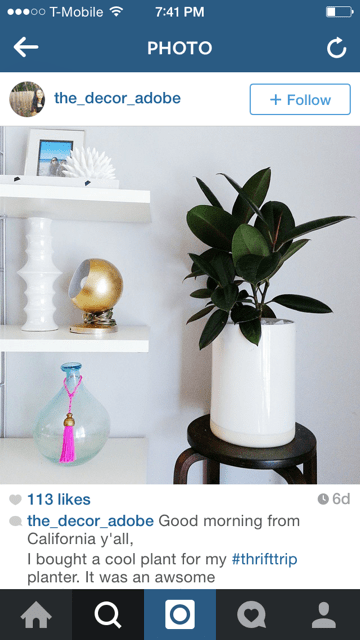 This find might be the steal of a century. A $4 moroccan leather pouf… I can't believe @themagpiecollective scored that!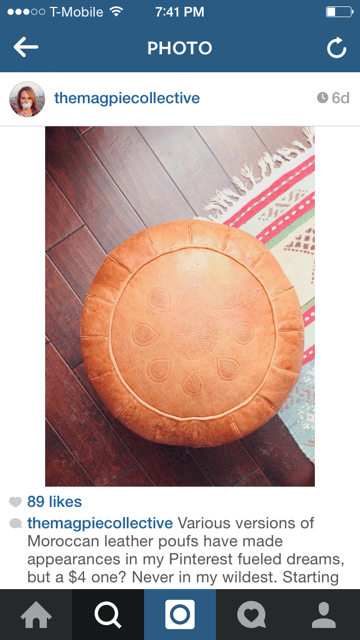 I can't believe that @futuristichuman had another amazing find… that landscape painting is so perfect for her space!
I didn't find anything crazy amazing this week. I did pick up a thrifted blue and white Target vase that I had been eying at Target a few months ago. The Goodwill had it for $2 and I just had to bring it home.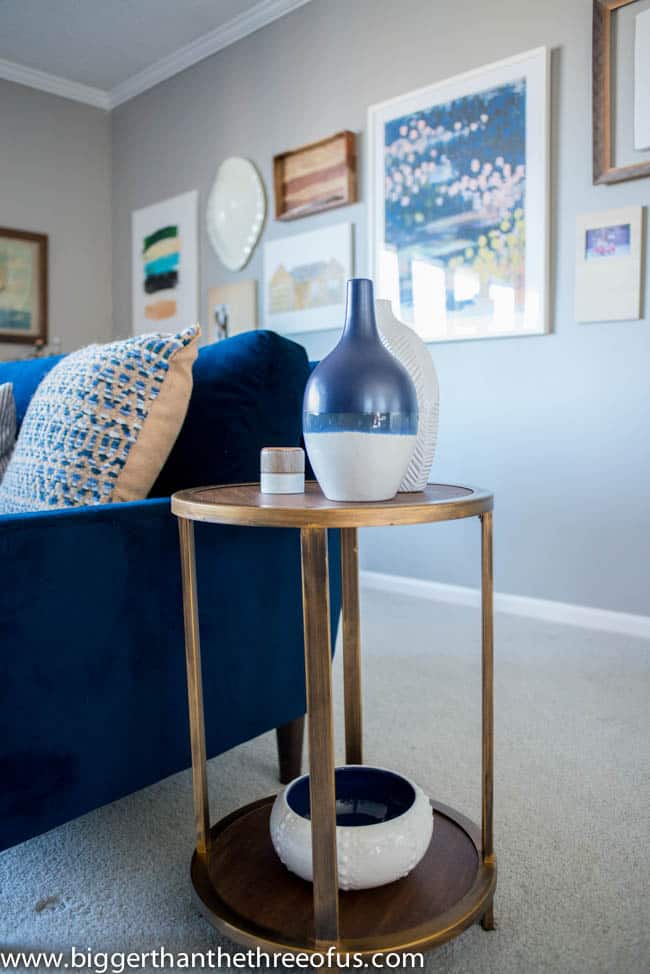 I'm not sure if it will stay on that little table or not, but I do love it.
Last week, I did find an amazing find… a campaign nightstand! If you missed it, you can see it here. I'd been on the the hunt for one for quite some time, so I was definitely pretty excited.
Make sure you check out all the lovely hosts' finds and also enter to win the GIVEAWAY that they are hosting!