Can I tell you how excited I am for today? I'm excited! Yay! I'm the guest co-host for Thrift Score Thursday.
I love seeing what thrifty finds Brynne from The Gathered Home and Trisha from Black and White Obsession share each week.
Each week they are checking Instagram and Twitter for your finds and then they hand-select a few to share. This week, I get to play along.
Here are my favorites from this week's #thriftscorethursday finds.
A Prudent Life shared this fab find that she plans to use in her entryway. She says that each seat folds up to make a desk. How cool are those going to look? I'm totally jealous!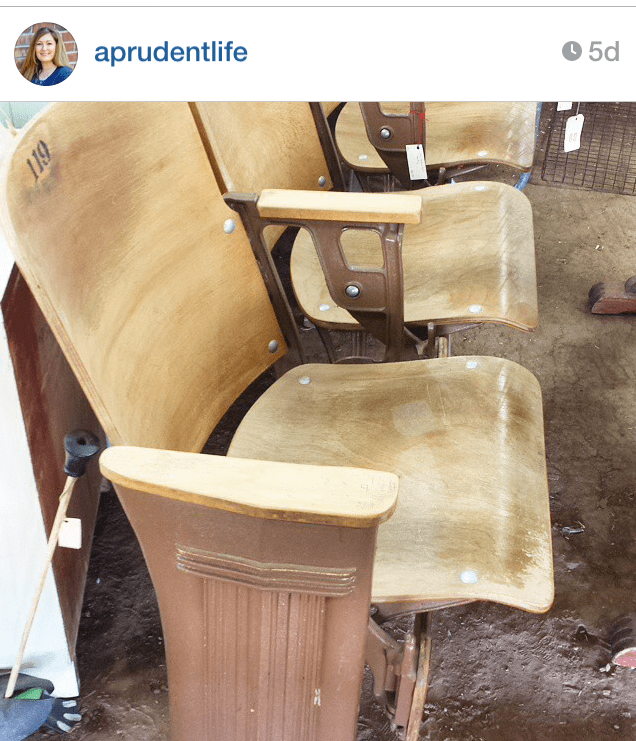 Kainaible shared this adorable accordion table. She's thinking about painting it, but I think it could definitely go either way (paint or no paint).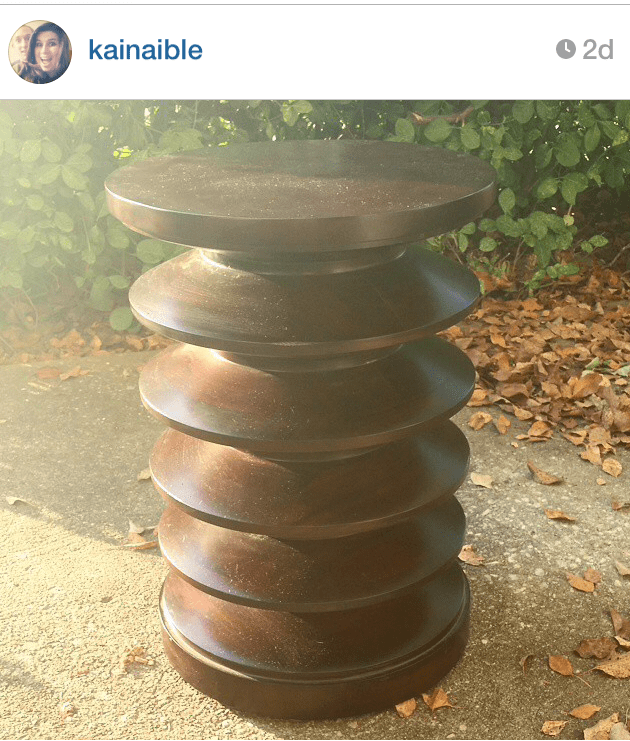 Want to see what I've got to share?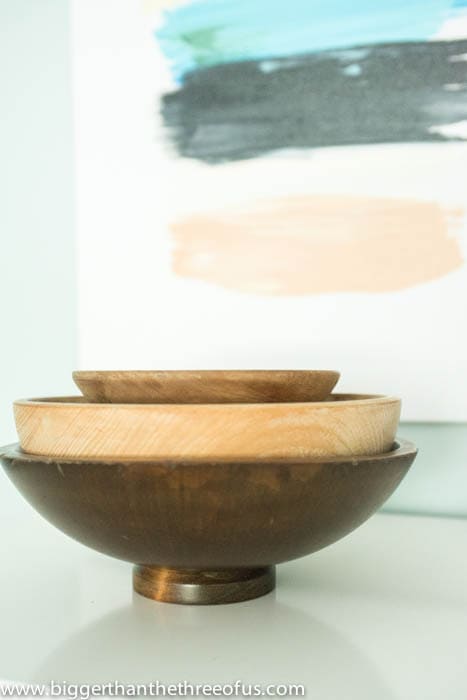 I've been loving wooden bowls lately and I scored these three for $5! Definitely a steal in my book. I like them stacked together, but I also like them standing alone.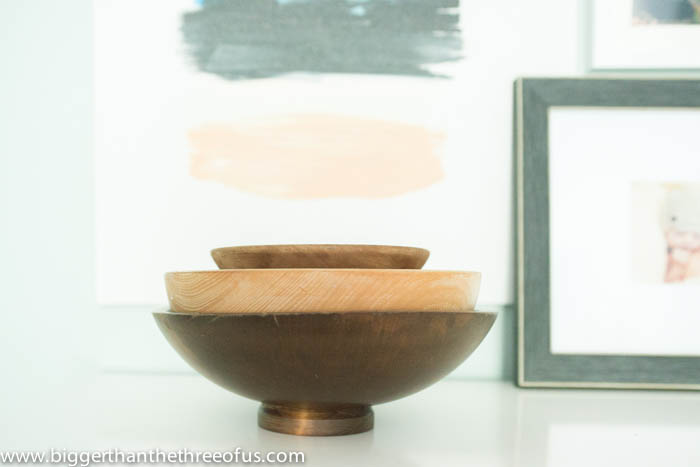 I've been wanting to slowly add some warmth in our bedroom (just with a piece or two) and I think one or more of these bowls just might be the thing.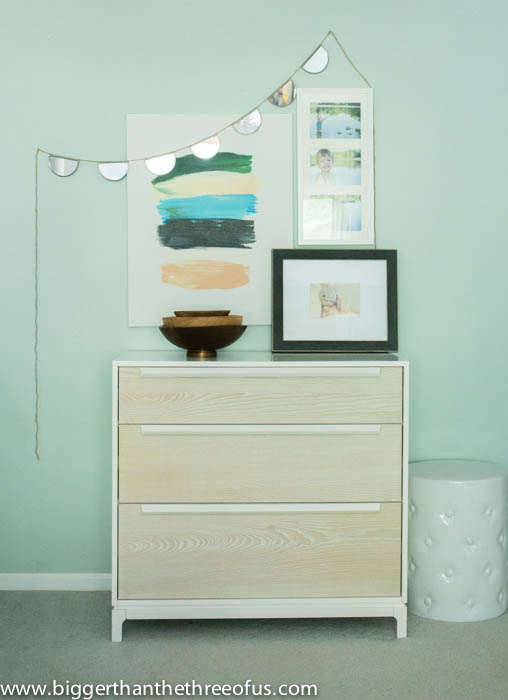 A special thanks to Brynne and Trisha for letting me share in the fun this week! Head over to The Gathered Home and Black and White Obsession to see what treasures they featured!