You'd have to be a long-time reader to know that we have a Travel Gallery Wall In The Hallway upstairs. So, major props if you knew that. And, if you didn't know that... why haven't you been a long-time reader?
Sometimes, I think I can be funny, but I know... I'm totally not. Anyways, I've been itching to make some changes to our travel gallery wall in the hallway for quite some time. It's just a forgotten space that hasn't seen much love in quite awhile.
Before we get to what it looks like, let me take you down memory lane.
Oh, and to appropriately go down memory lane, you have to start with a crooked photo and some blurriness. =)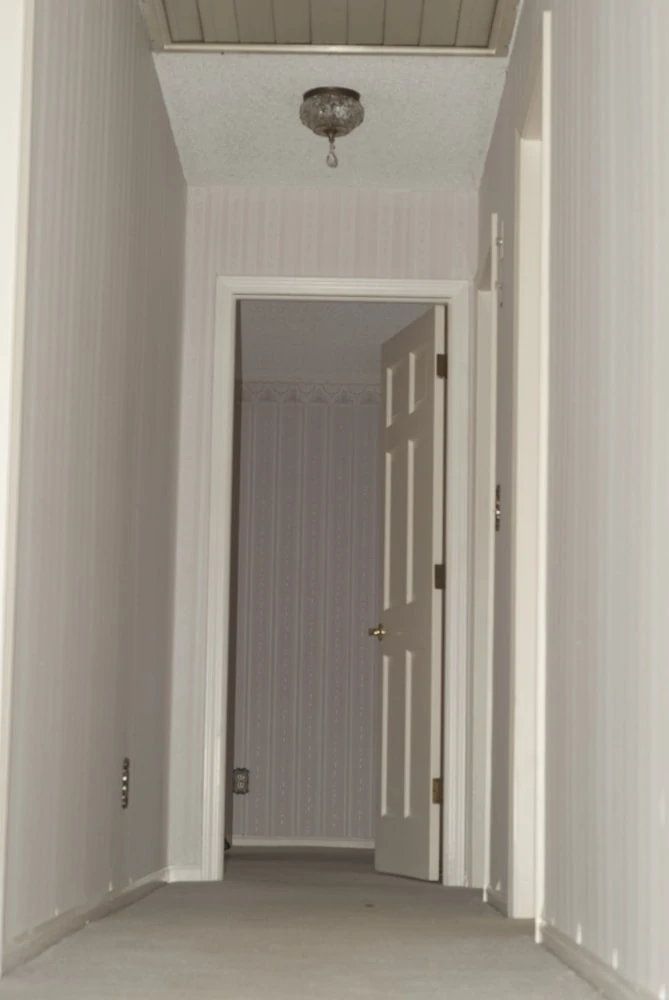 When we first moved in, we were greeted with wallpaper in just about every room.
After taking down the wallpaper, the walls were in terrible shape. They had to be retextured.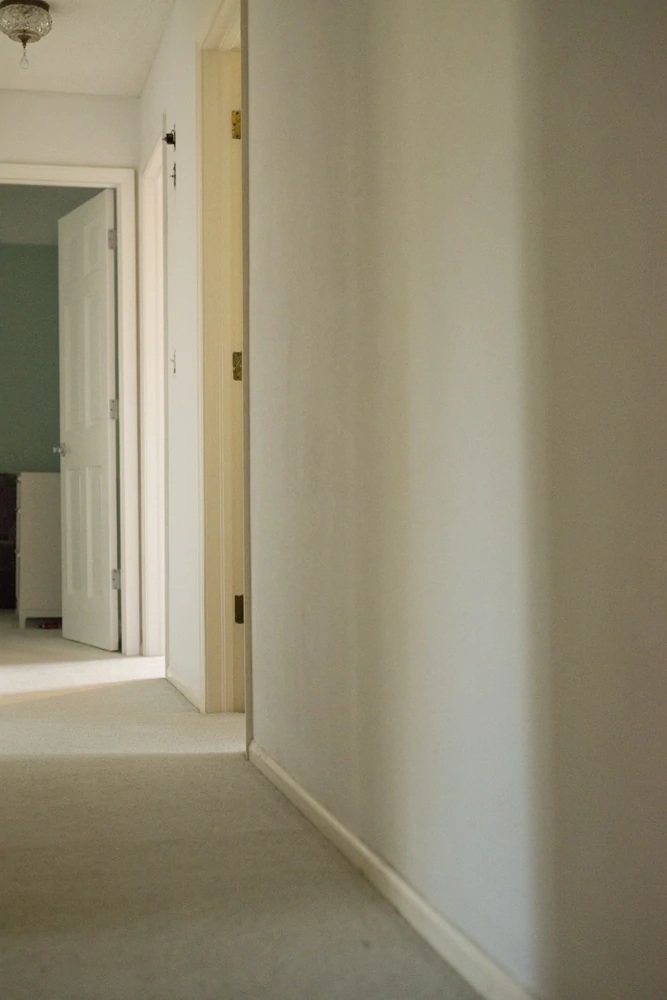 After that, we painted the walls gray and started hanging a gallery wall.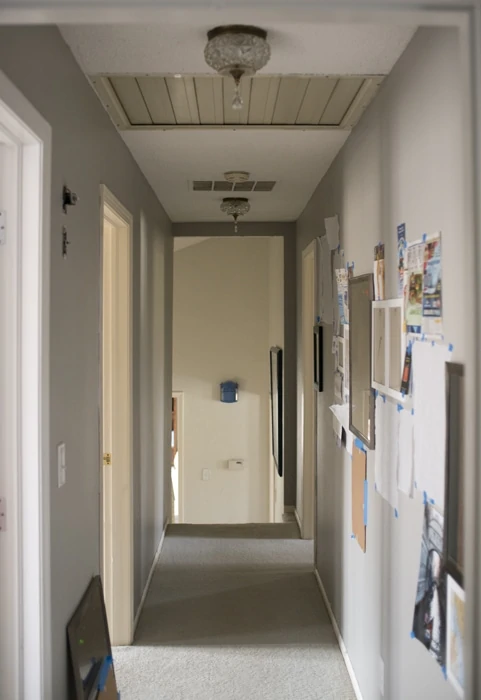 I spray painted the attic fan and we installed new lights.
More and more frames were added to the hallway.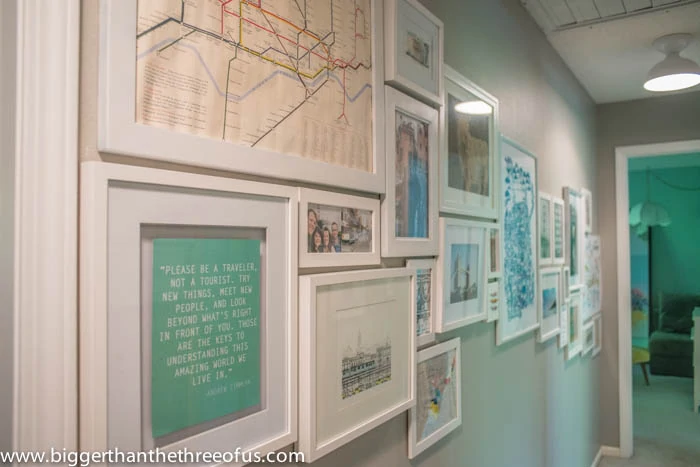 I got annoyed with how close the frames were so I redid them.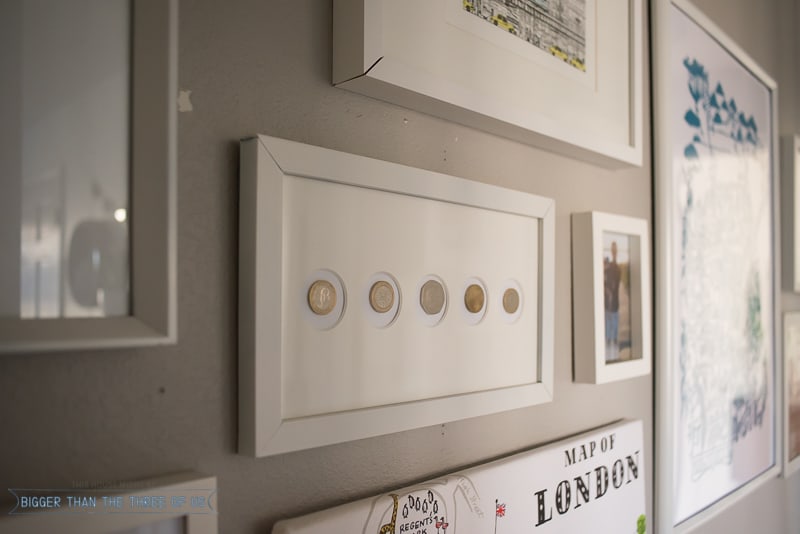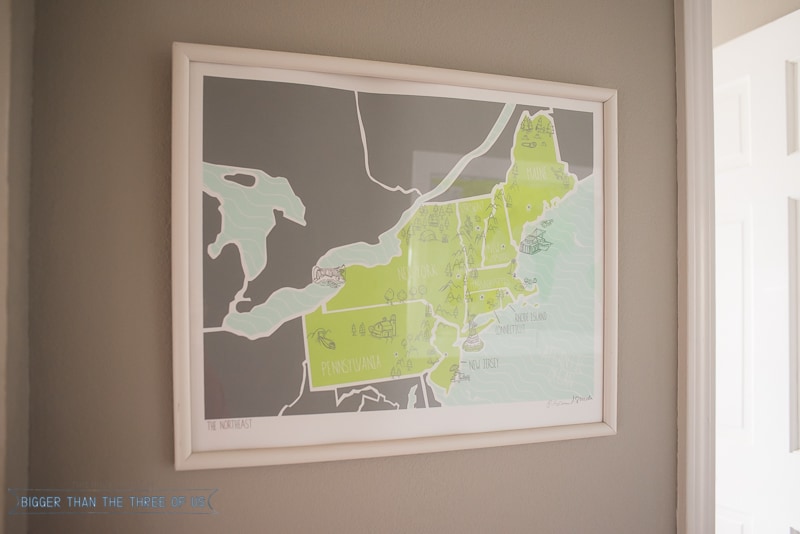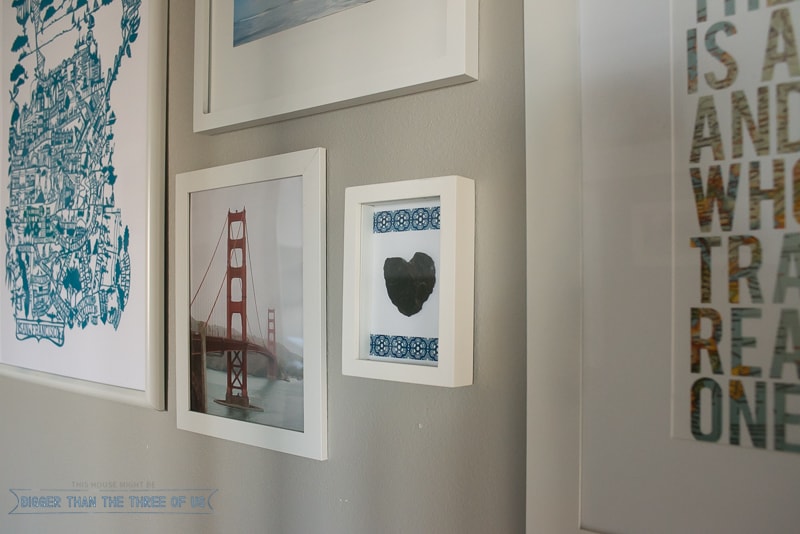 We had our hardwood flooring installed and the gallery wall has sat untouched since then.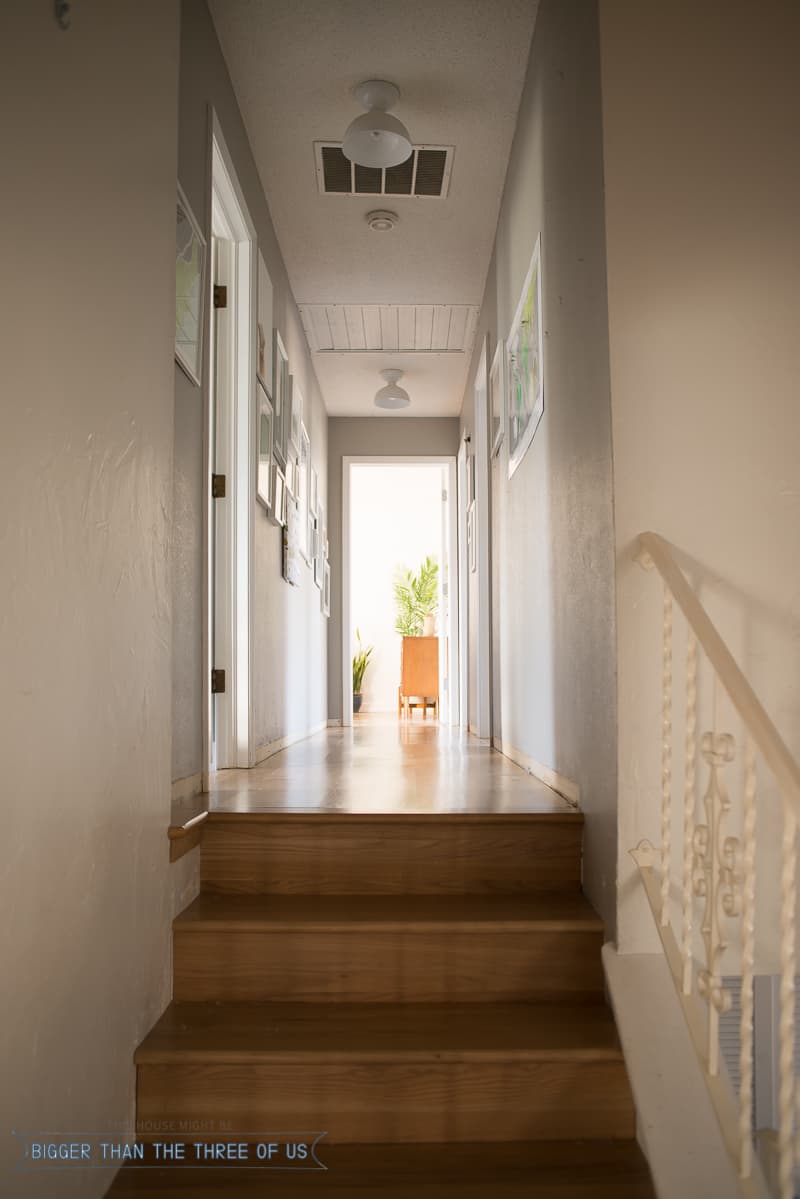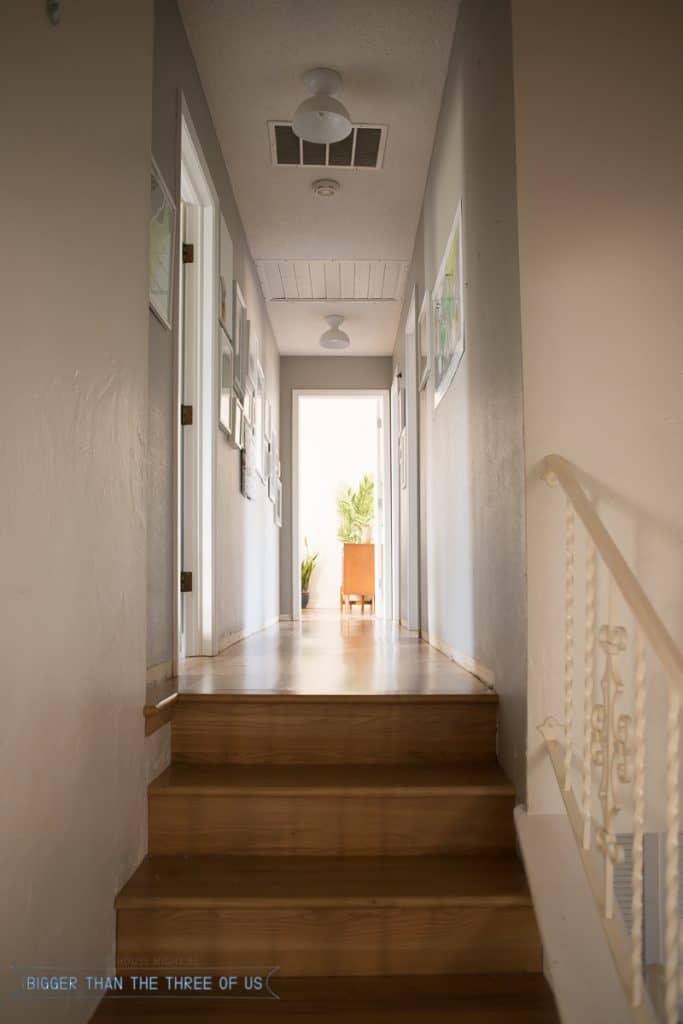 Oh, and still no baseboards. It's real-life guys!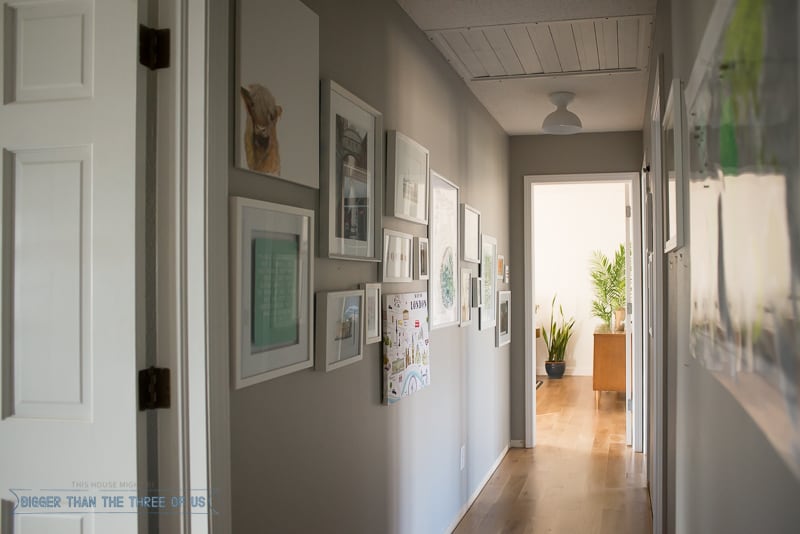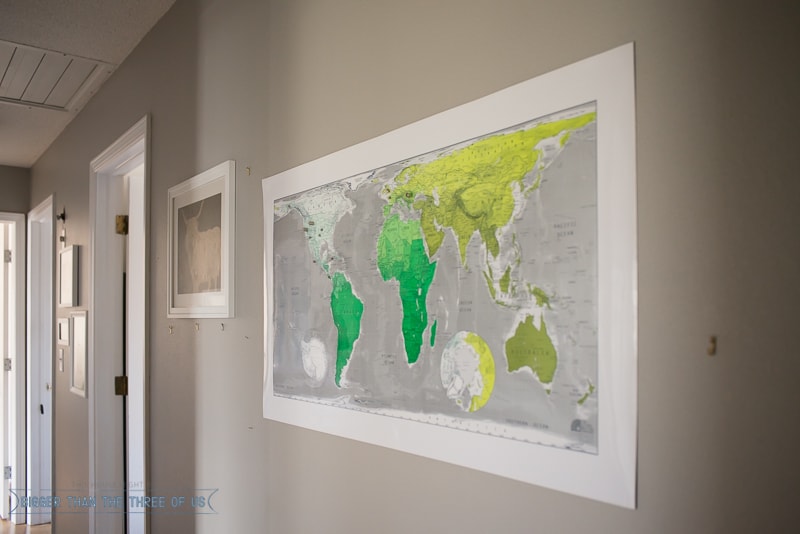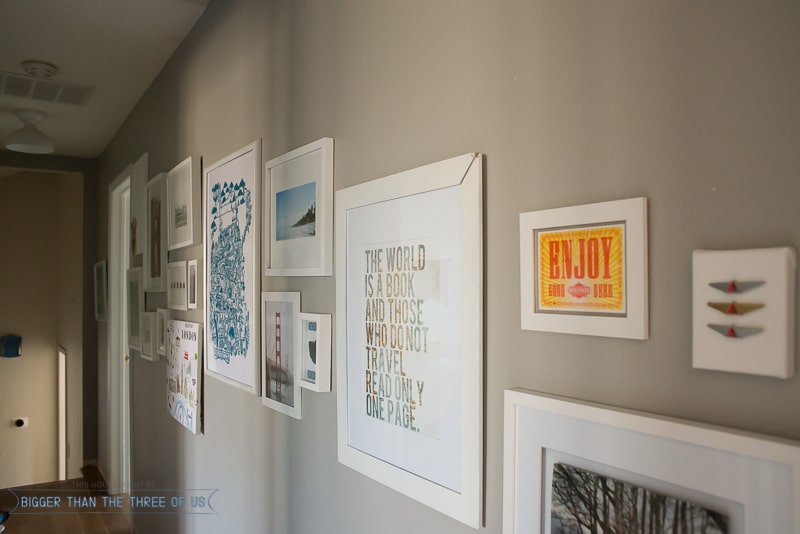 So, I really looked at the wall this past week and came to a few conclusions.
The first one is that we have lots on the wall and every piece has special memories, yet each piece isn't special to me in particular. Does that make sense?
Take this for example: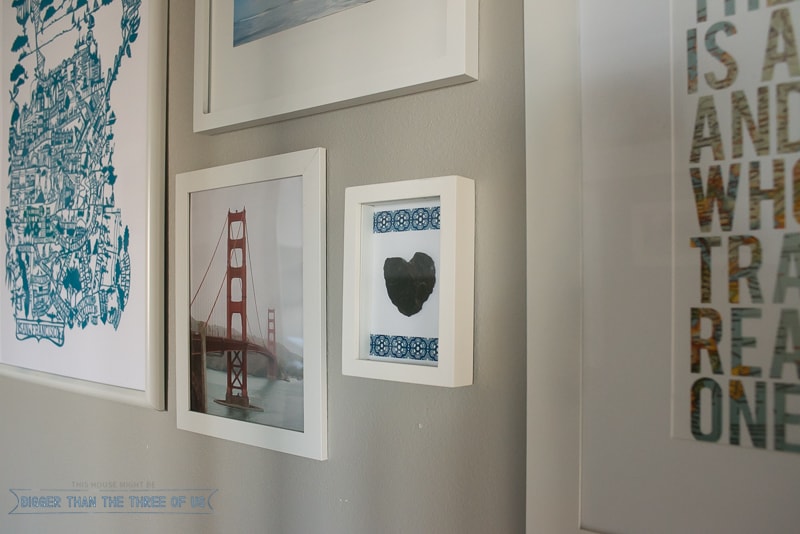 The heart rock was found in Scotland right below a castle while Luke and I were walking. How fun is that? I love having that memory. But, how it's arranged in the picture frame and everything else around it... yep, none of that speaks to me.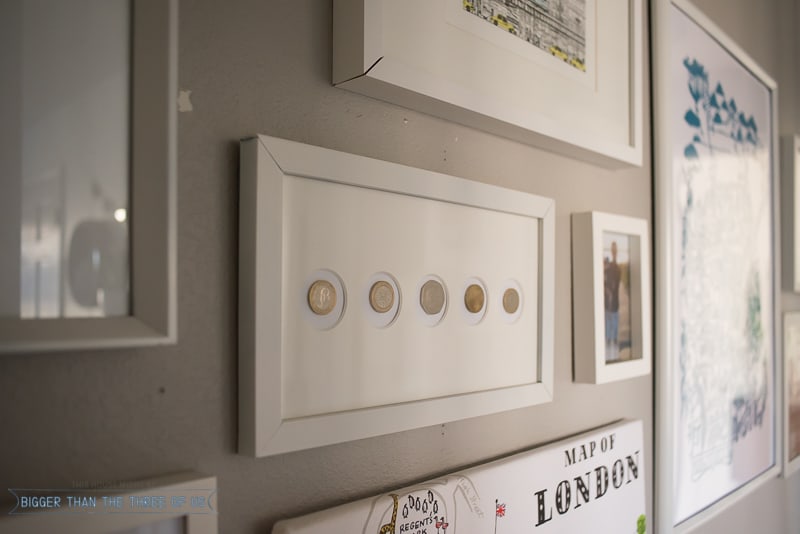 This DIY Travel Coin display is actually something that I do still like but overall, the wall holds about two, maybe three things that I really like.
My second conclusion is why don't I just take everything off and keep what I like and relocate those pieces throughout our home?!
Out of the thirty or so pieces on the wall in the hallway, I really only want to keep about four of them. So, why have everything else up on the wall?
Seriously, sometimes it takes me forever to come to these conclusions.
So, that's where I'm leaving you today. Weird, right?! I didn't actually do anything other than take pictures for you today. BUT, I have a plan. Sort of. I'll make sure to share what I do when I do it.
p.s. Do you have spaces like this - spaces that you walk by every day and don't particularly like yet you don't do anything about? Tell me about it if you do!
*Affiliate links below. Click to read my disclosure policy.