Well, Monday has rolled around again. Did you have a good weekend? We had a jam-packed weekend but it was good! Luke and I went to dinner for our anniversary on Friday night. We went to an Italian restaurant and although Italian is not our favorite type of food - we had a great time. The atmosphere was romantic and just inviting. On Saturday, I worked on the cabin renovation. If you missed it last week, make sure to check out the plan. I'll have another update on the cabin on Wednesday. Then on Sunday, we went to the lake and played in the water. We followed that up with small group at church. It seems like during the winter, I'm longing for the summer and all the activities. In the summer, I'm longing for the winter and the general homebody tendencies that just naturally come. I'd say in a perfect world, we'd have half the month summer and half the month winter so that I could go, go go for part of the month and relax for the other part. =) #dreaming
Enough yapping for me today. =) Let's get on with the post, Wipe Your Feet.
Since we put our wood floors in, we've been trying to take care of them the best we know how. We're toying with the idea of going shoeless in the house and, just in general, trying to track less dirt and debris around. After the floors were put in, we immediately noticed that we needed better doormats at the three main doors. We have the front doors (which we need a double doormat), the door to the garage (where we come in most days) and the backdoor. All the doors get used often so we needed appropriate doormats for all of them.
To be honest, I was just going to pick up doormats at Target or wherever. I went looking and I was kinda shocked at the price. I expected them to be around $12-$15 and that's just not the case. I looked at a few places around town and most of them were ugly and priced between $20-$30. Once I realized that I would have to pay the $20-$30, I started looking for some that I really liked. Oh, and just to clarify - I bought these last month so it doesn't count in my  "No Spend July."
Also, I had no idea there were double doormats - did you? I thought I would need to buy two doormats for the front door, but when I was looking I actually found some that were doubled!
Anyways, I bought this one and totally love it! I should probably switch the orientation of it so that it's showing towards the door instead of towards the room. It definitely makes more sense that way.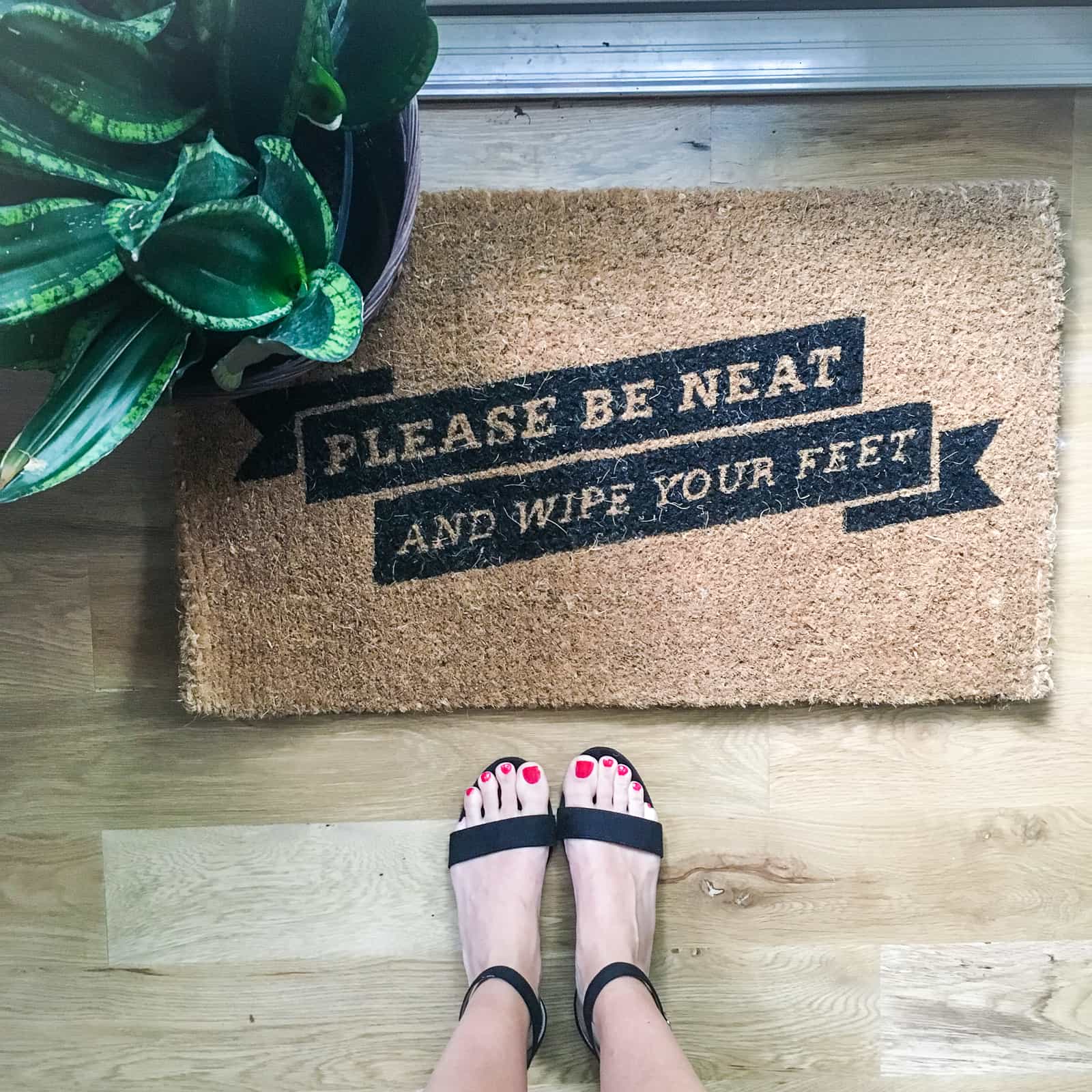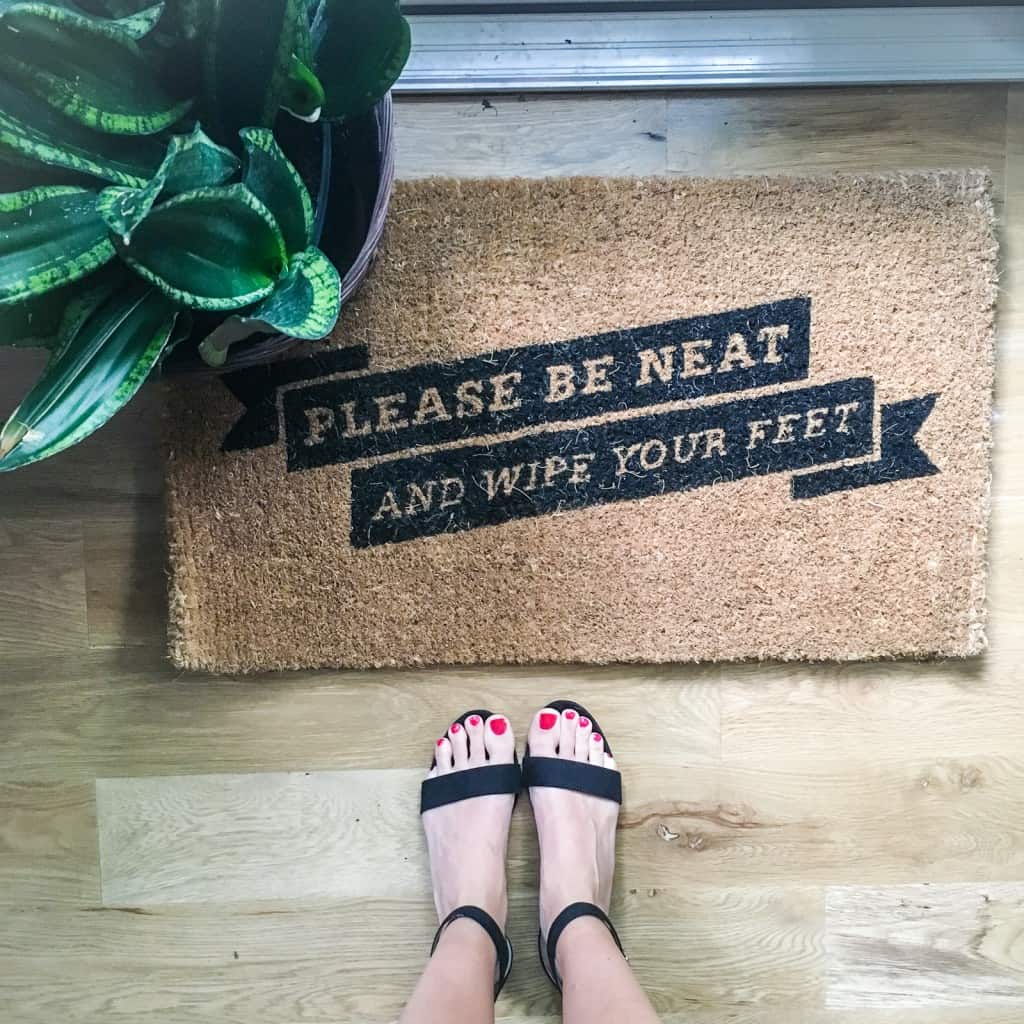 (I totally didn't sweep the floors for this - can you tell?)
I also bought a Kansas City Chiefs doormat for the garage door but I figured you all wouldn't be that interested in that one.
Here's all the one's I considered - I figured, if I'm going to round-up what I love, I might as well share.

Do you have a favorite?