Did you guys have a good 4th of July? It rained most of the weekend here but we did get to spend some time with family and friends. I also got to spend some time working on a new project. It's a project outside the norm for me and something that I'm half excited about and half not-so-excited. We'll get to all that in a bit but we are Planning a Cabin Renovation. Whelp, yep. And by "we" I don't me Luke and I. Nope, it's a whole family affair.
Here's the backstory. My Dad and Step-Mom own two small cabins on a small, private lake just outside of the town we live in. They've owned one of the cabins for about ten years but have recently (maybe, in the past 3 years) picked up the cabin that we are renovating. They've renovated the main cabin and added on a bunk room as well as a large deck.
 In the summer, we spend one day every weekend swimming in the lake, jumping off the dock, paddle boarding, lounging on the island float (this is what I do most of the time) or fishing (I don't do this). The lake is too small to ski on but a small fishing boat and lots of swimming are perfect.
Anyways, the cabin that we are renovating is affectionately called "The Green Monster". lol. It's kinda cute from the outside but not so cute from the inside. But, we have plans.
 Want to see it?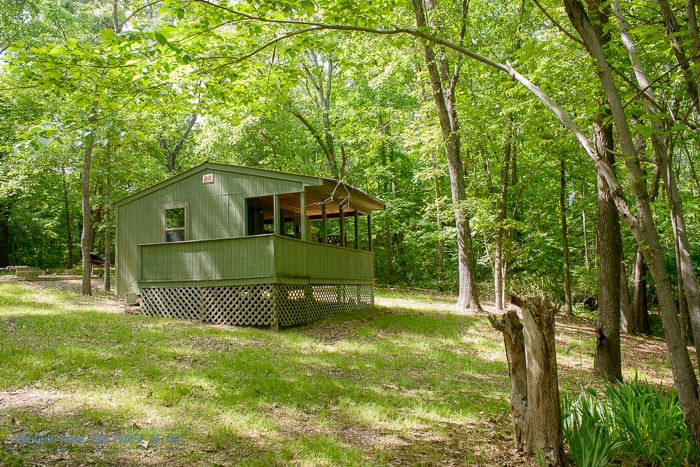 Kinda cute, right? It's definitely cuter the further away from it that you are. BUT, we are going to change that.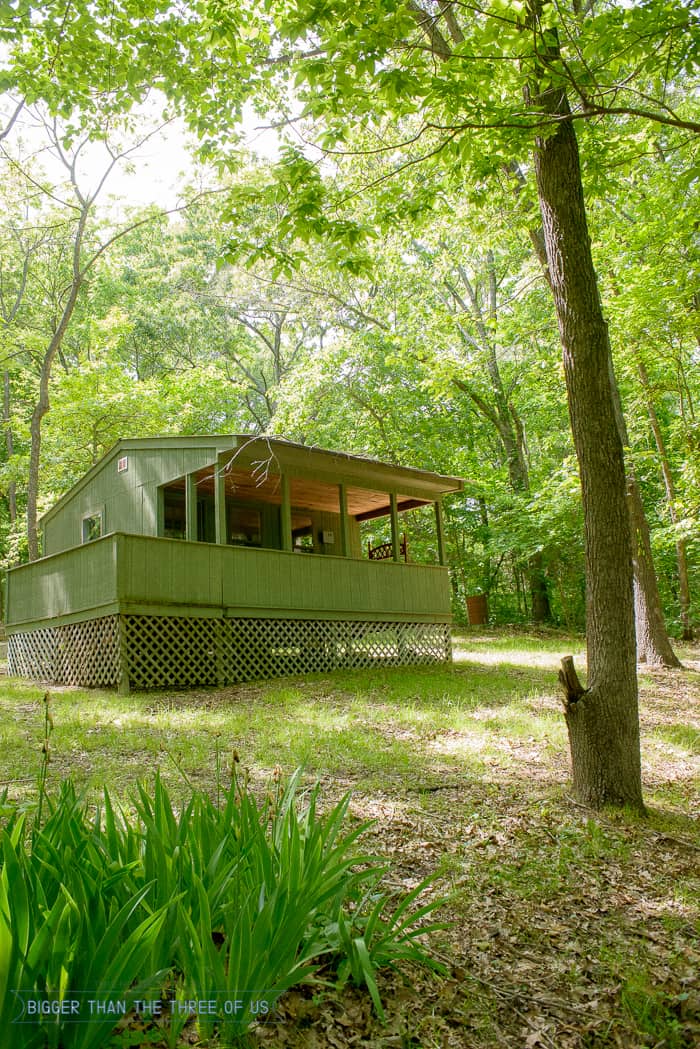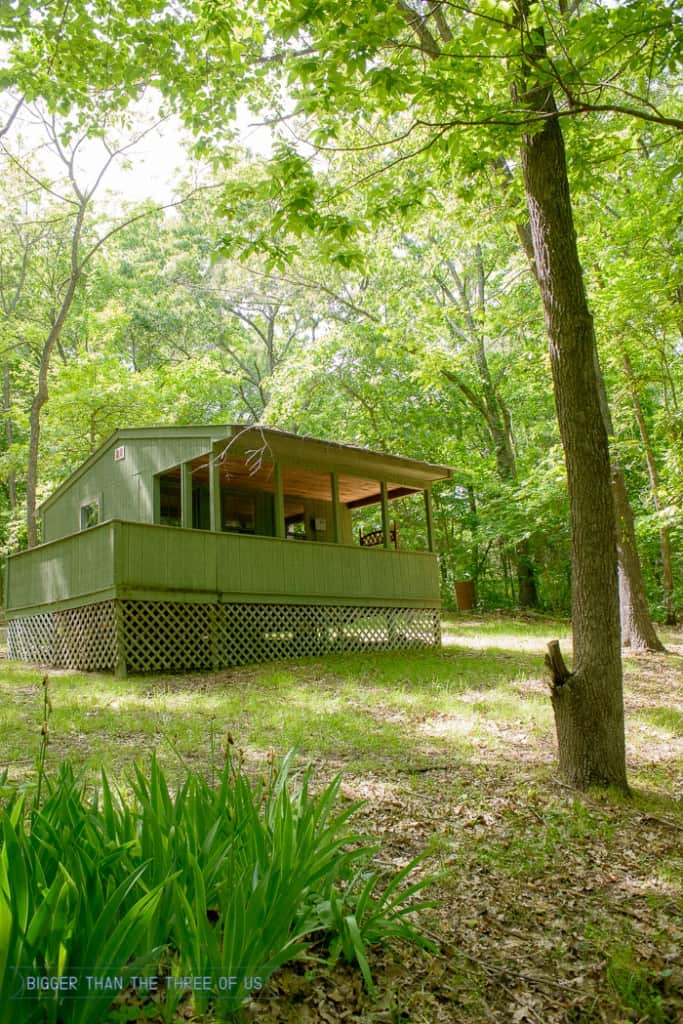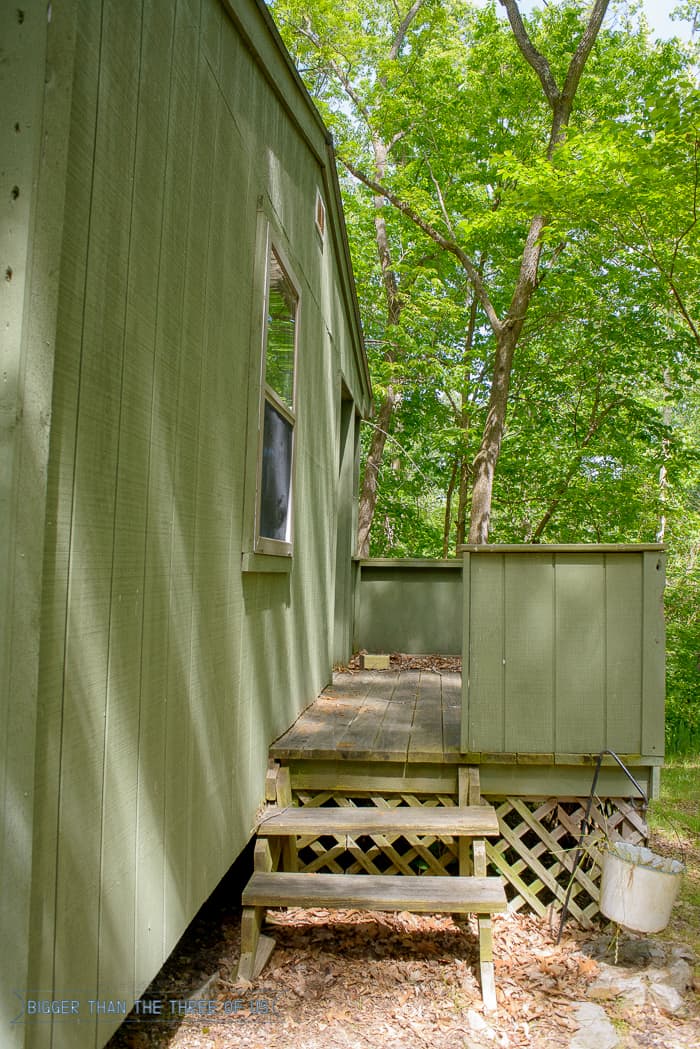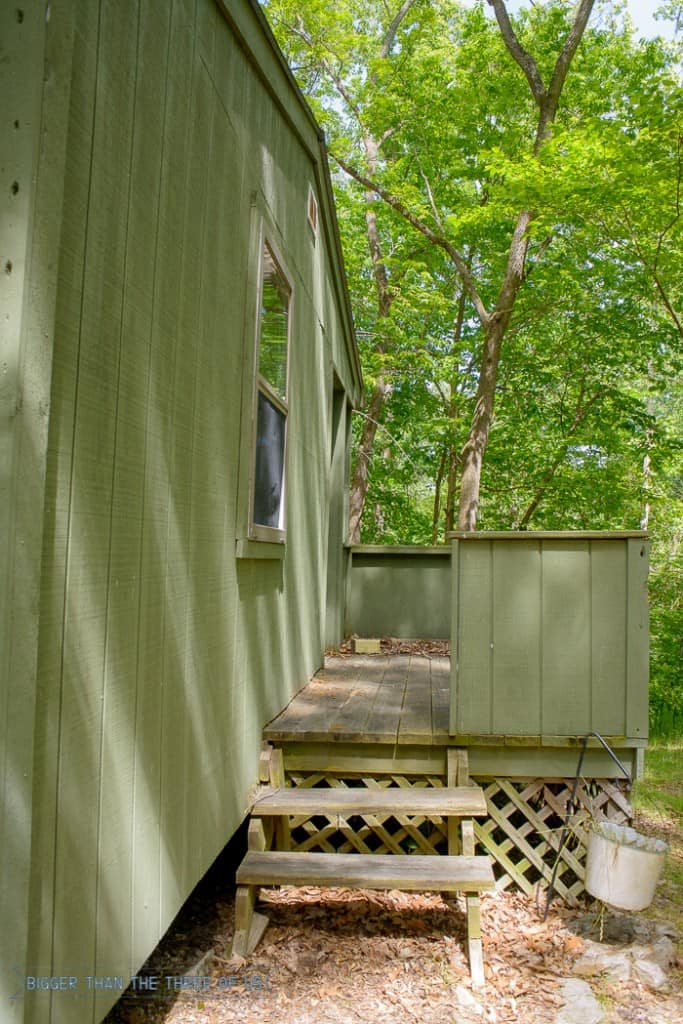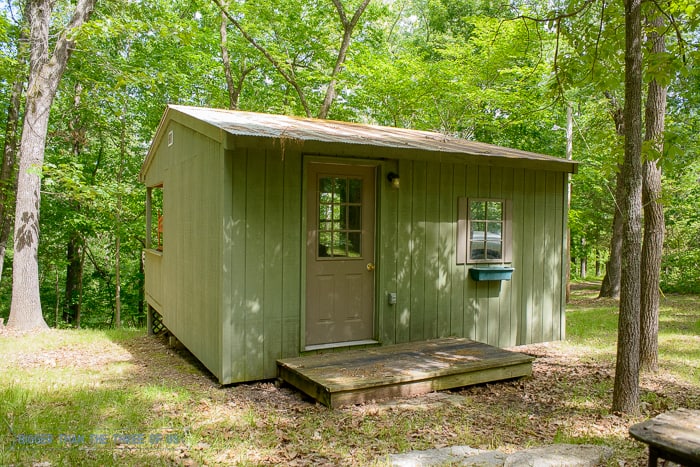 That faux window is so interesting. It's like the one kinda-cute piece but yet, why oh why? It's staying but it's going to be cuter in the end. Promise.
Let's head inside. Fair warning, it kinda reminds me of a murder movie mystery where it all goes down inside this one room cabin. Yep, it definitely reminds me of that.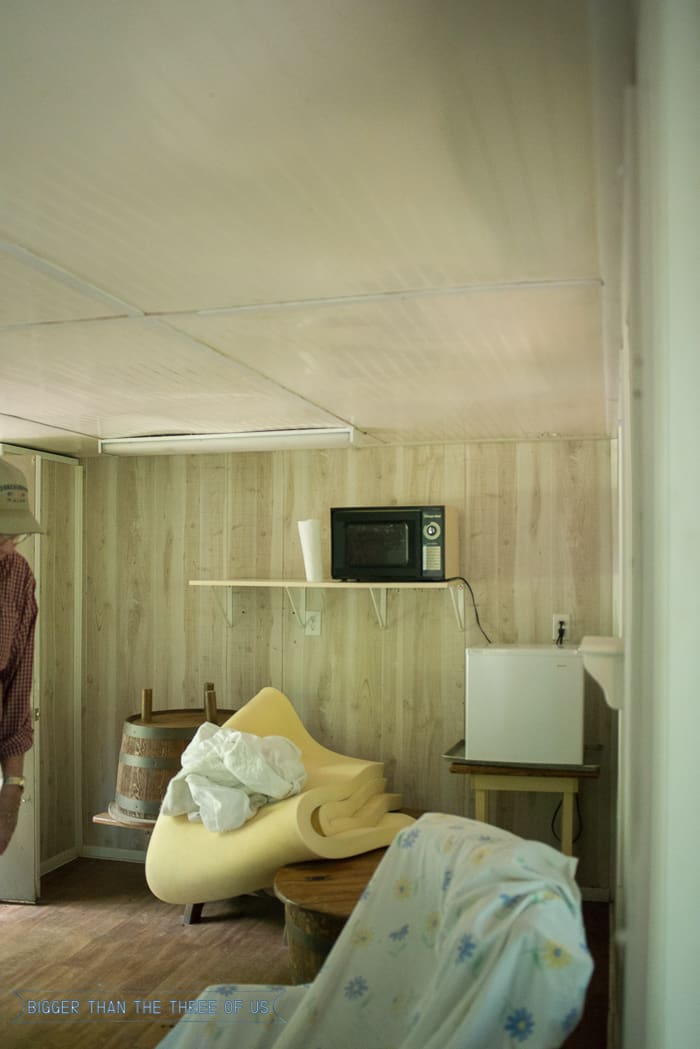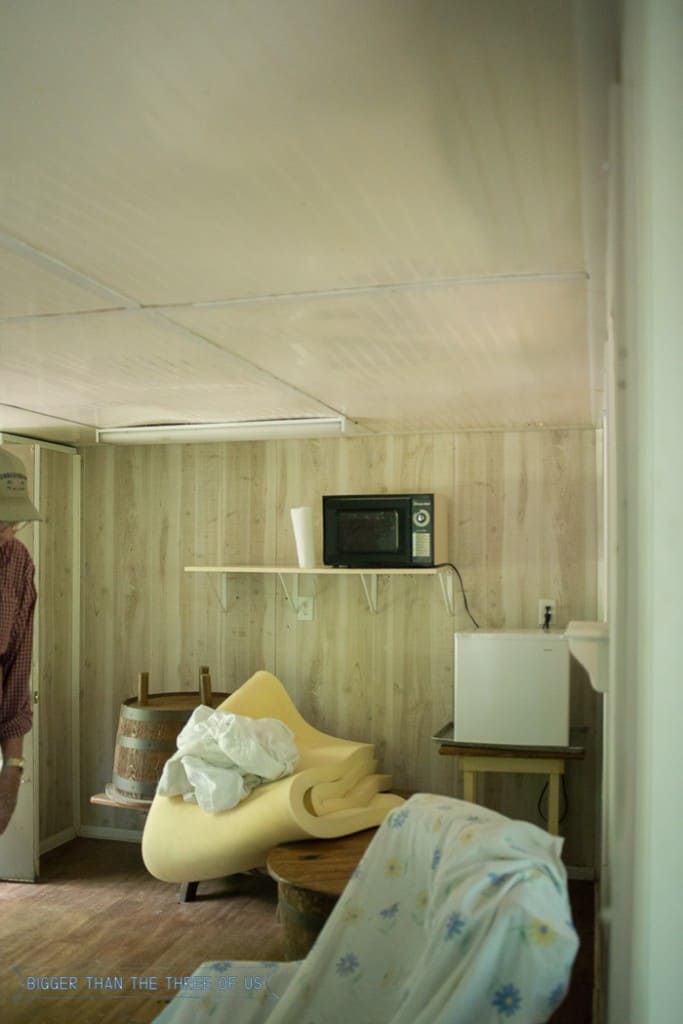 I didn't grab the best pictures before we started - sorry!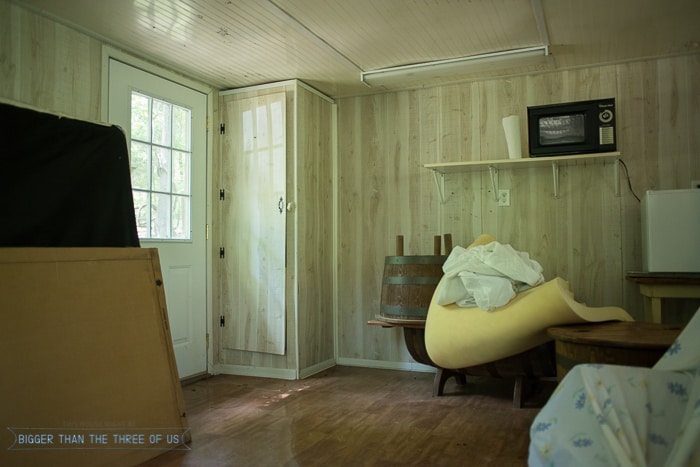 Eventually, you'll see the front door area and windows as well as the other wall (which has a window). It doesn't look terrible in the pictures (or does it?) but it's totally terrible in real-life.
So, since it's not MY cabin... I don't have complete control over all the choices made. That being said, my Dad is open to lots of ideas (and going white inside - although he wasn't completely happy about it). So, let's just say this is going to be and has been a learning experience. An overall good one, I hope.
So, here's the cabin renovation plan:
  + Decide how to renovate the ceiling (what to replace it with, etc.)
+ Take out the mini closet to gain space
+ Figure out if we can salvage the paneling and, if not, replace it
+ Replace the buckled flooring
+ Install screen door
+ Inspect why there's water damage on the back door area
+ Extend roof to help with water run-off
+ New lights / Add air-conditioning
+ New baseboards, window trim, etc.
+ Insulate
+ Add Steps off the back
+ Make a Patio area with fire pit (this will come a bit later this year)
+ Beautify (I'm most excited about this part)
I may have forgotten a thing or two, but that's the gist.
I'm going to try to post an update or tutorial every Wednesday for the next month. I think by that time, we will be close to being done completely.
What do you think?
*Edited to add: Find all the cabin posts...
Building Walls and Finishing the Ceiling
Extending the Roof To Help With Water Control
Installing Paneling without it looking like the 70s!