Woohoo, this is one of my favorite parts of a project. I get to start focusing on design and how the end space will look. Today's post, Rustic, Modern and Achievable Cabin Design Plan is going to give me (and you) an idea of how the space will come out. In a perfect world, I would have a large budget to go out and buy things, but that's just not the case. With the cabin decor, I'm mainly using castoffs from my house. I hope I can make it all work. Are you ready to see where I envision the space going?
What do you think? It's definitely rustic, right? Rustic decor tends to make me a bit antsy. It's just not my thing. BUT, I'm not the only voice in this design. So, I'm trying to appease everyone and come on, if a cabin can't be a tad rustic...what can? I am trying to mix rustic with modern accents or accents/decor that can feel more fresh.
The end goal is to have white walls, a white ceiling, two white ceiling fans and a wood-look laminate flooring. Those are all pretty basic and will give us a fresh slate. The rest will come in with all the decor. I have a hairpin leg table that I made forever ago and it's going to go in the cabin as well as a few new DIY projects that I can't wait to share.
The jumping off point for the design board, or what I centered most of my decor around, was this old flag that my grandparents used to have hanging at their house. They were going to get rid of it a few years ago and I asked if I could have it. I never quite found a spot for it at our house but I think it's going to be perfect in the cabin.
Like I said, most of the cabin decor is coming from things that we already own, but I did round up a few look-a-likes if you are interested (aff. links below):

And, because I can't leave you without a bit of progress on the cabin...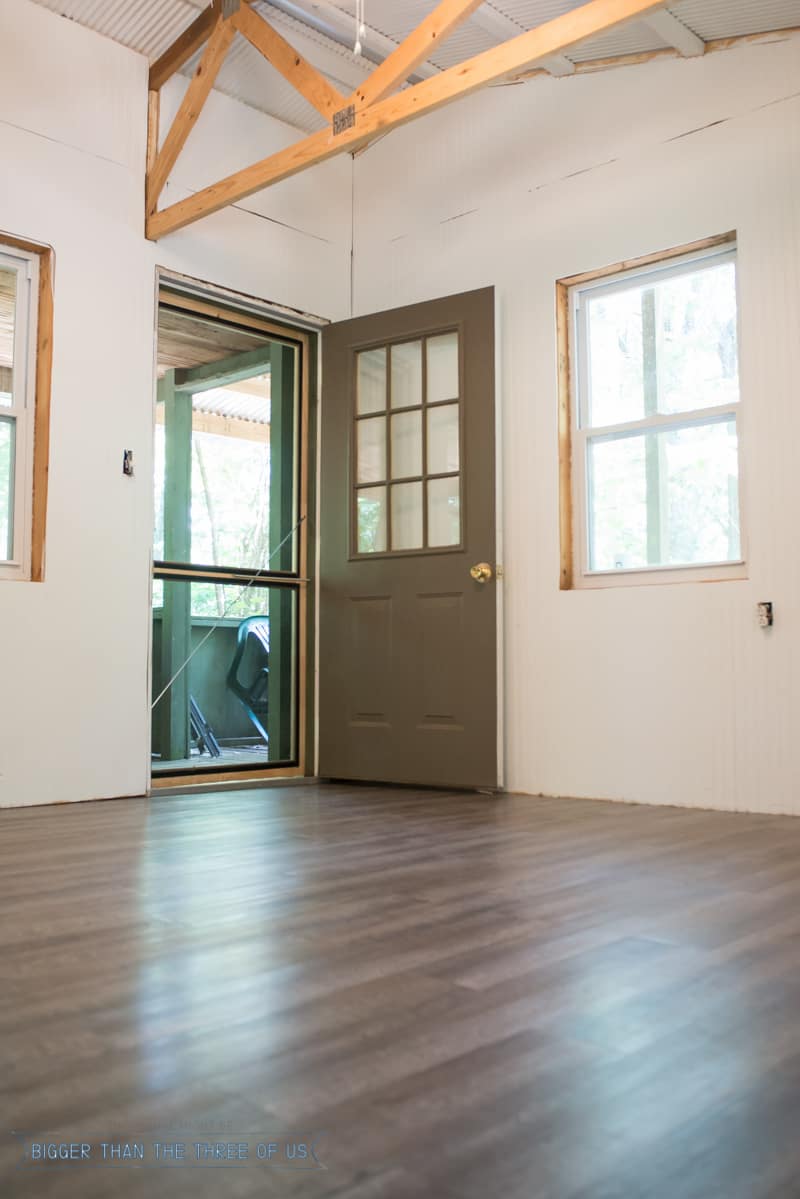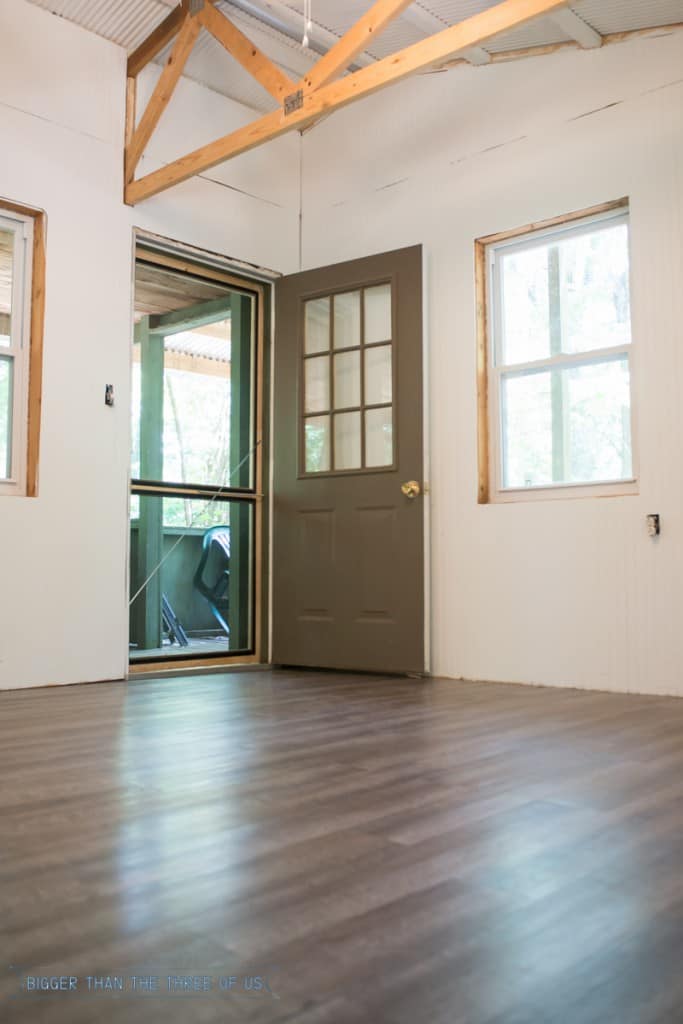 Next week, I'll give you a tutorial for the floor and then I'll be back the week after that with tutorials for the paneling and trim install!
Play catch-up if you need to:
Building Walls and Finishing the Ceiling