I missed updating you all on the cabin last week! So sorry! I'm back though this week and have quite a few more updates after this one to share. Next week, is going to be my favorite post though - it's all about the design plan! Demolition, installing flooring, walls, lights, etc. is all fine but the actual designing part is my favorite. Would you guys all agree or do you like the grunt work the best? If I'm completely honest, I'm probably better at the grunt work portion, or atleast I am initially. But, when I do finally find my groove with the design part... it's just so much fun. So, be excited because it's coming a week from today. =)
Today though, it's all about Building Walls and Finishing the Ceiling. In a nutshell, once we took down the ceiling we had to decide what to do with the space. We eventually decided that we were going to keep the open feel of the space by not putting a ceiling back in. The problem with that was that the wall paneling (what we decided to go with) needed to be able to extend all the way up the roofline. Each of the four walls had issues with that. I'm going to do my best to explain what they were and how we fixed them... you know in case you have a one room cabin that you are renovating. =)
So, in the midst of tearing down the paneling, we were also working on extending the wall frames. As a result, you are seeing some of the old paneling in the next picture.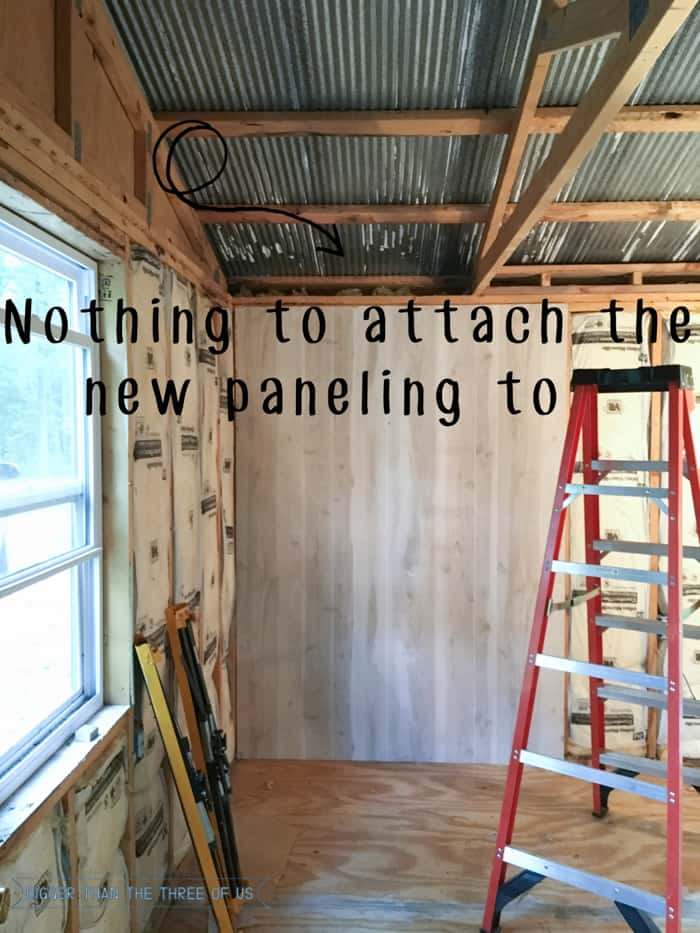 The issue here is that the old ceiling covered the fact that the 2x4's didn't extend to the roof. It wasn't a structural issue but it meant, when we wanted to reinstall paneling to the roof, there was nothing we could shoot nails into to keep the paneling in place. So, we needed to add some 2x4's to create some stability for our wall paneling.
Each space was measured (between the beams) and (2) 2x4's were cut to the size of the space.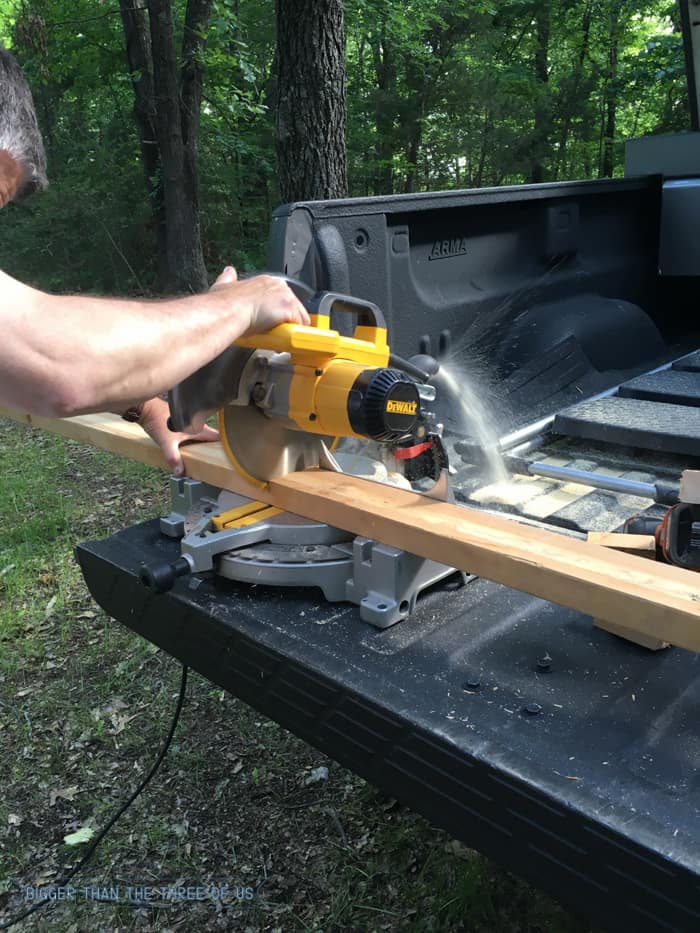 Then a few smaller (approximately 4 inch 2x4) pieces where cut and attached using a drill and deck screws.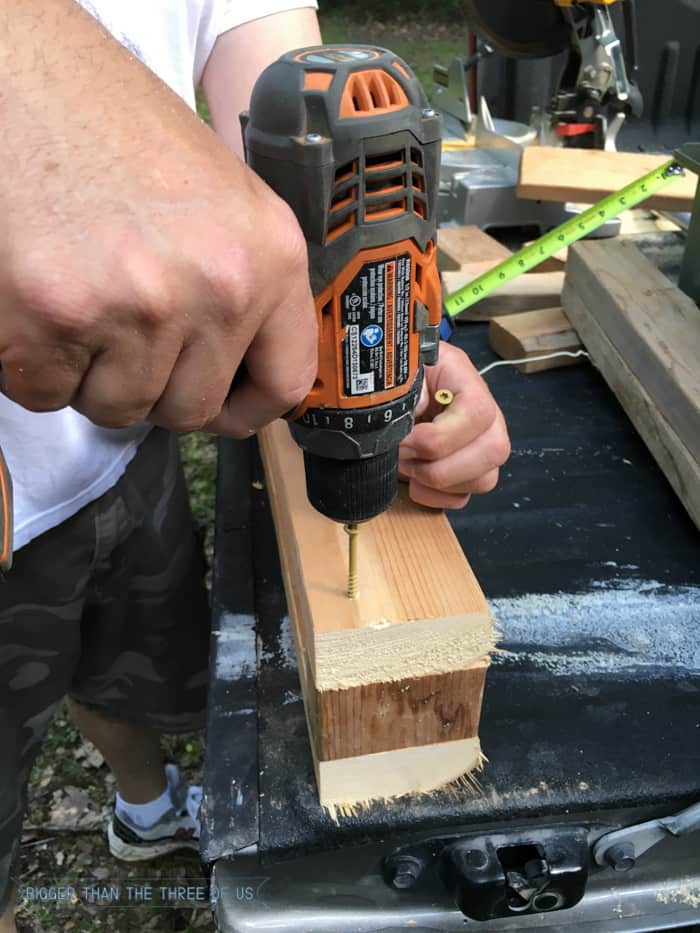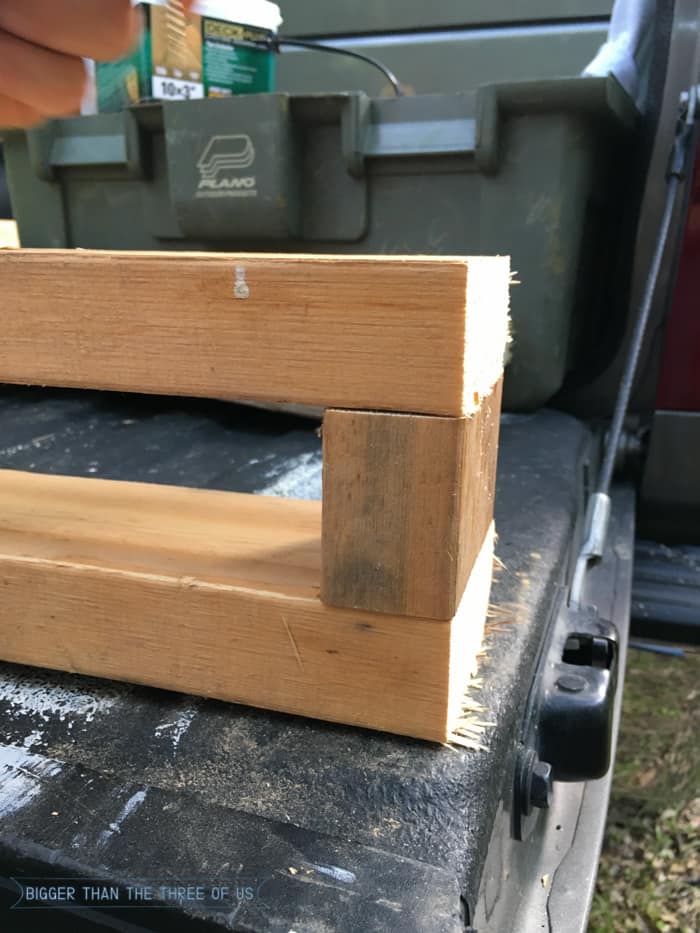 We ended up with this: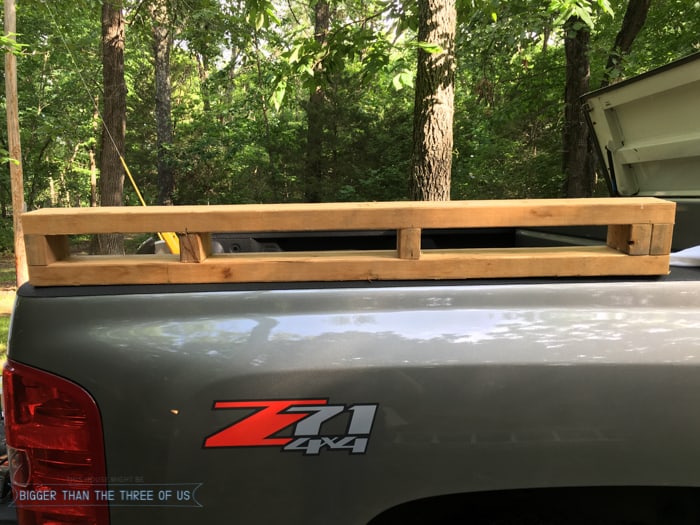 We brought each of the boxes in and screwed them into the existing 2x4 structure.
I believe we had (4) of those exact boxes built and screwed in on this back wall. These extended our wall to the ceiling and prepped us for putting our paneling in.
The wall that was opposite this wall needed the same thing. The roof line pitched up about 8 ft on that side, so those boxes accommodated that.
Ok, let's take a quick peek at the other two walls.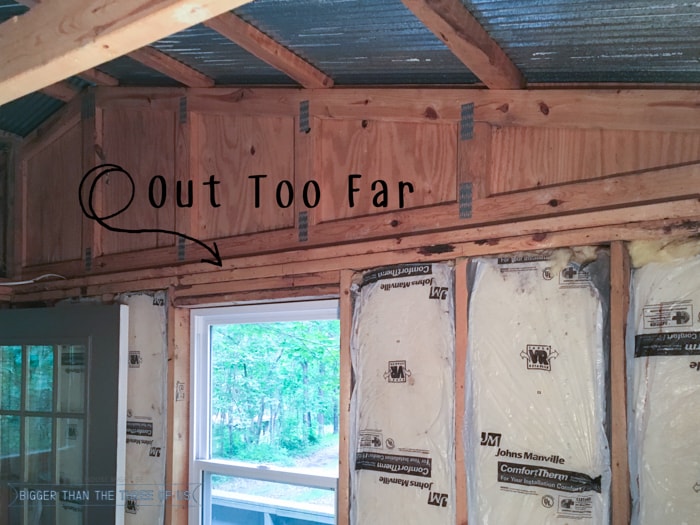 It looks ok in the picture but, in reality, where the ceiling was hung... it was hung on a 2x4 that was flipped the opposite way. This made the lower section stick out, which meant that we needed to build the section with the metal straps out to match the lower section.
2x4's were measured and cut and then put in vertically to extend the wall at the top to match the bottom. This was done on both sides.
Before we went any further with the walls, we addressed the ceiling. I really wanted everything to be sprayed white, but this is a group project and I didn't get my way on that. The beams were wrapped to protect them from the paint and the tin was sprayed white.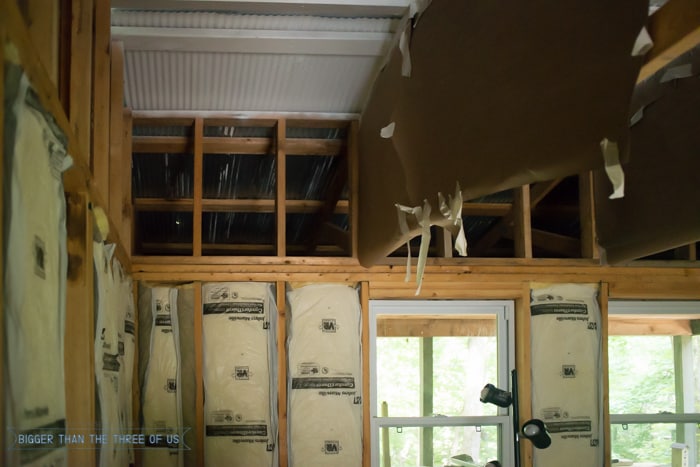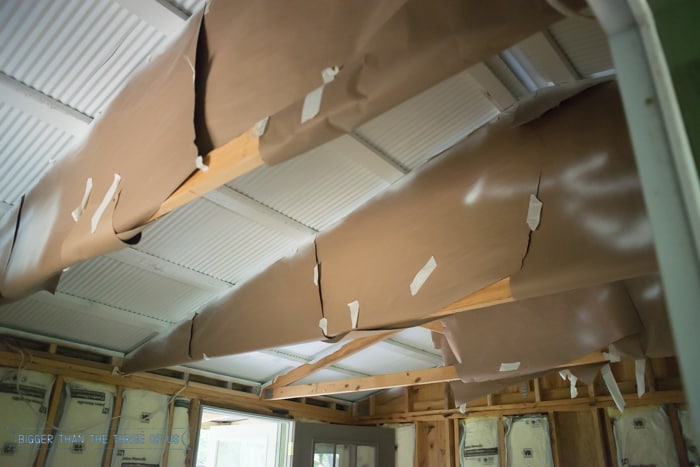 Major progress, right? The decision to not put in a ceiling and to spray the under part of the roof white was, I think, our best decision yet. It made the space feel so much larger and brighter!
Tell me... have you done anything crazy like this?
*Edited to add: Find all the cabin posts...
Building Walls and Finishing the Ceiling
Extending the Roof To Help With Water Control
Installing Paneling without it looking like the 70s!