I've been thinking about refreshing the eat-in kitchen. The bench seat has seen some wear and tear for sure. I haven't completely figured out what I want to do but I'm thinking reversible leather cushions would be great instead of fabric that is upholstered to the seat.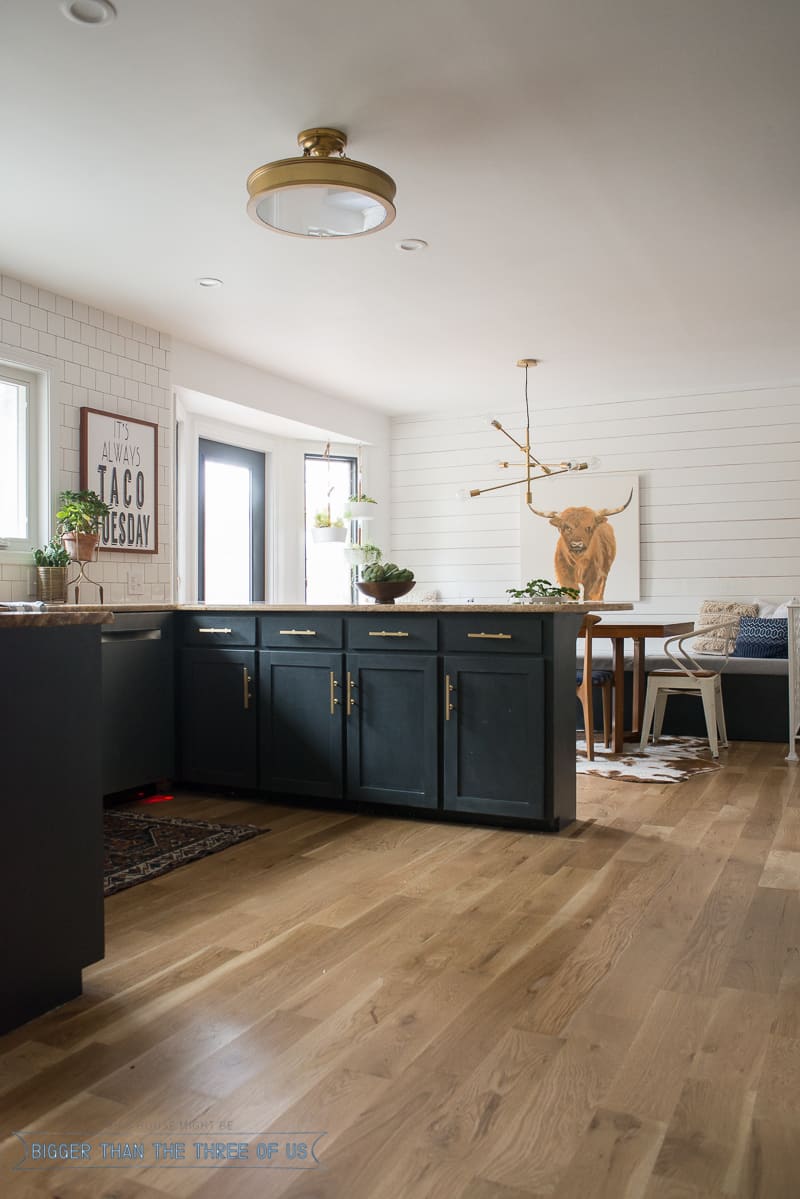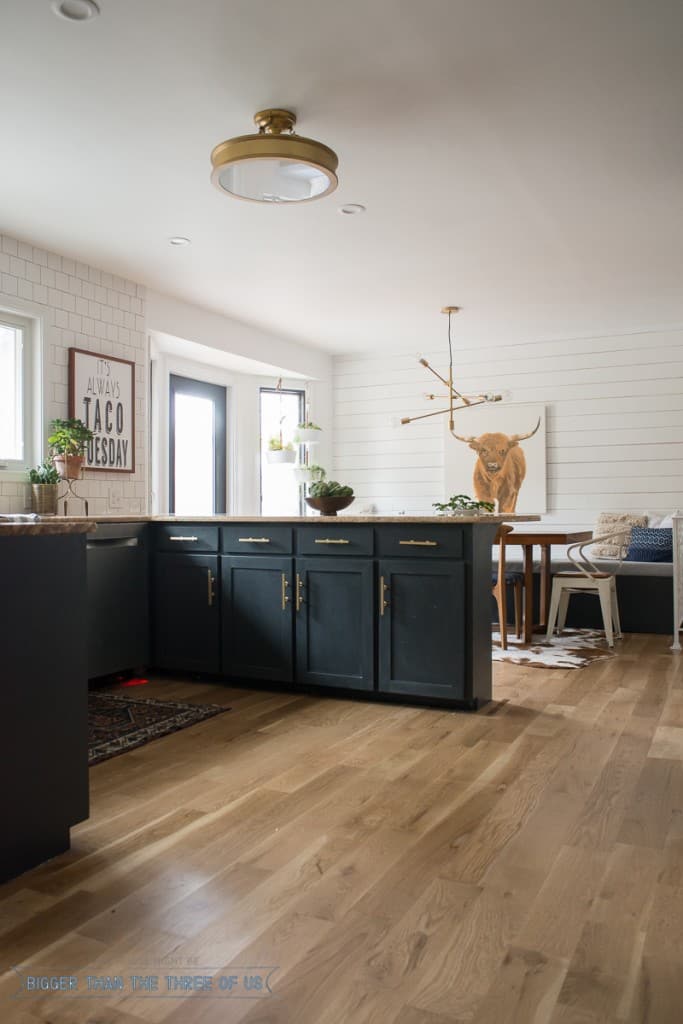 So, one thing always leads to another and the possible leather cushion brought me to browsing affordable Kilim Tribal Pillows. It's your gain, right?! I rounded up my favorites, so get them while they are available.
25 Vintage Kilim Tribal Pillows for Under $25
*Affiliate links below. Thanks for supporting this blog. Click to read my disclosure policy.

So, what are your thoughts on a leather bench seat? It's kid-friendly, right?!
I actually did an Instagram Story (do you follow those?) about what I was thinking, and people generally liked the idea of the leather cushion. I've been firmly on team leather for about a year now, and I just can't get the idea of the seat being a leather cushion out of my head.
I am thinking, though, that the space might be a bit too brown so the hide rug may come out of the space if the leather cushions go in, BUT that's ok! I like to move things around. I'm sure the hide rug would find a happy home somewhere else in the house.
Thoughts? Or am I just crazy?
Pin For Later: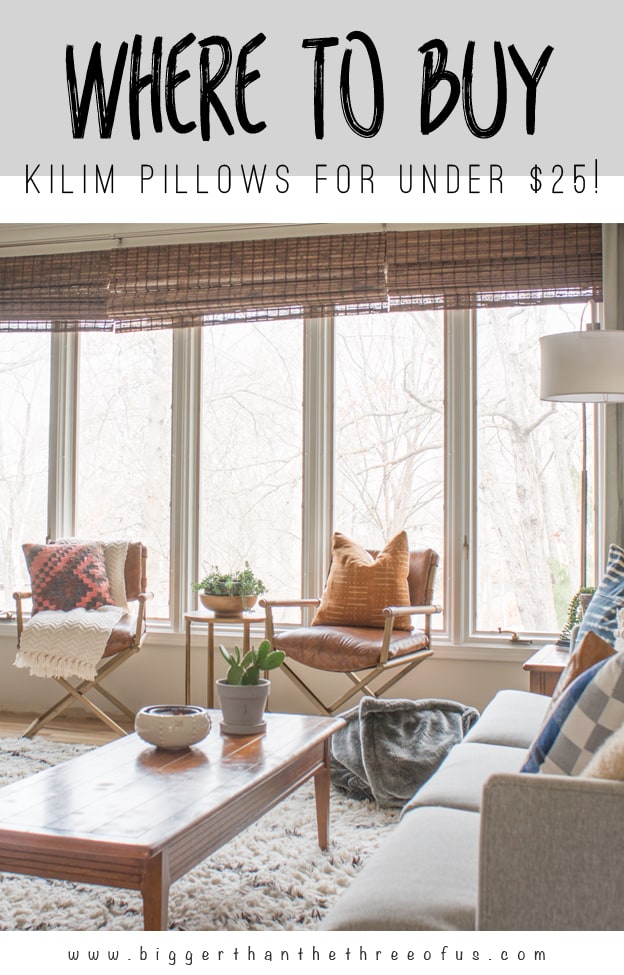 If you liked this post then you might like: