Last month, I participated in the One Room Challenge and tried to give our Master Bedroom a makeover. If you missed it, check out the master bedroom reveal. Basically, when I did the reveal, I said that it was more of just progress. I didn't come close to finishing it. Today, I want to chat more about Adding Layers in the Master Bedroom and how I want to go about doing that.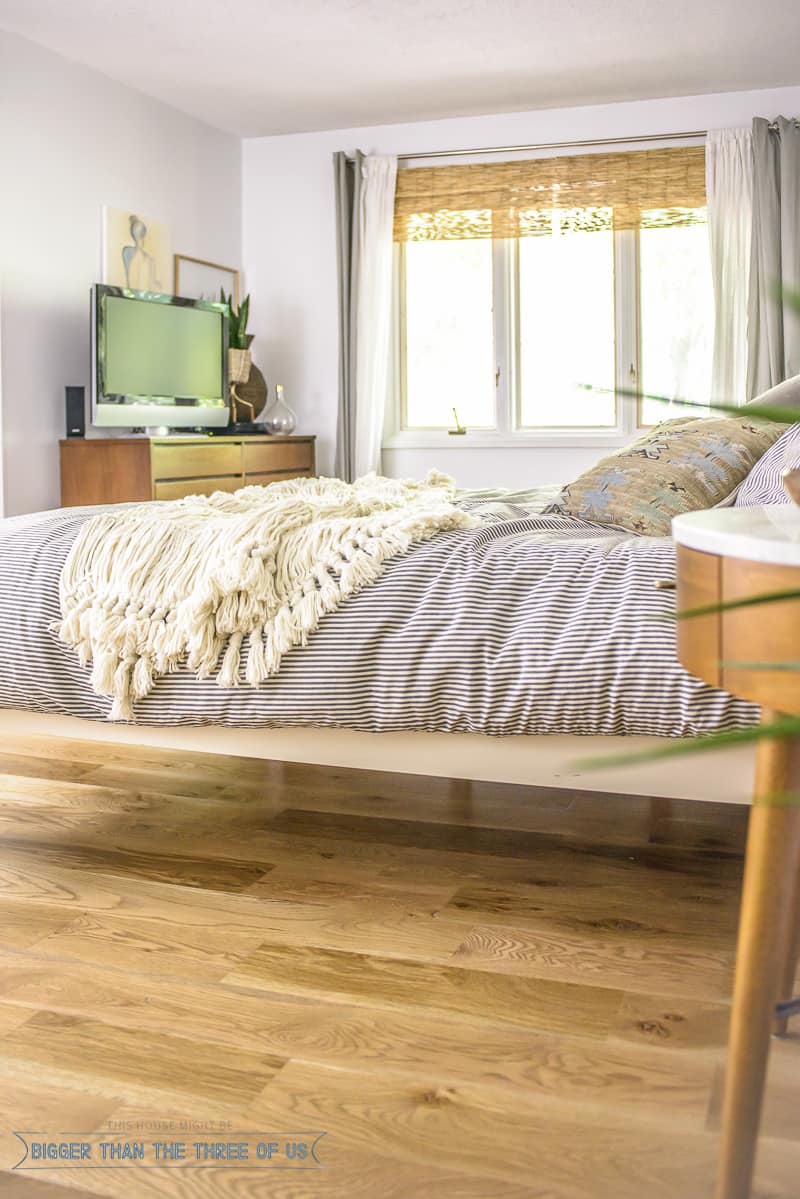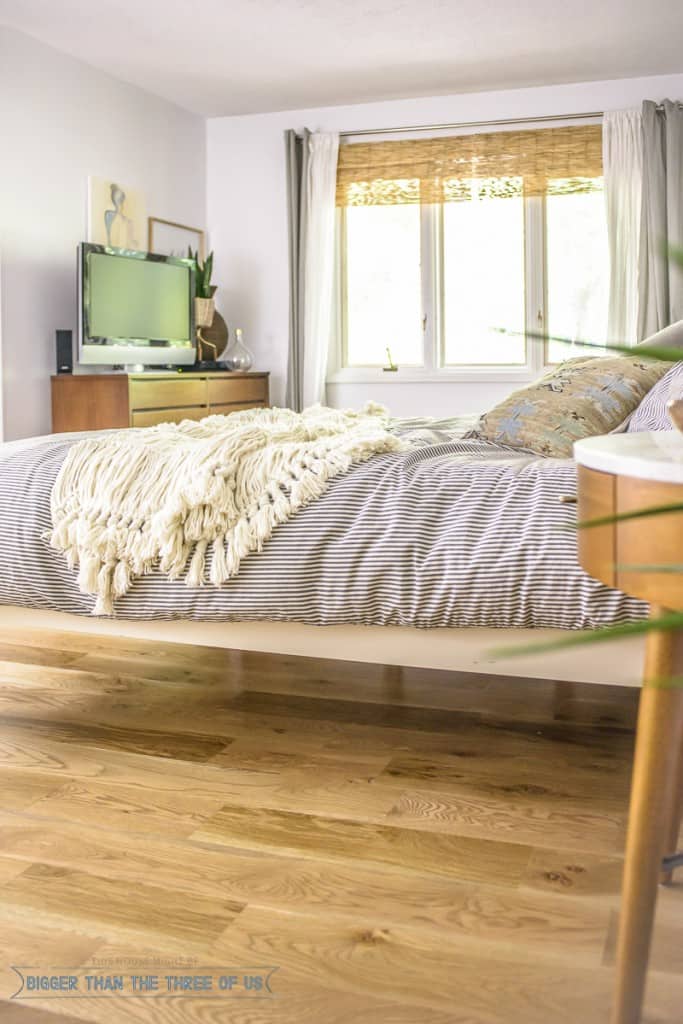 The first thing that I want to do is add a rug. I'm so indecisive with rugs. I like rooms where I look at them and they feel calm and serene. They have mostly neutrals and lots of texture going on. But, when I'm in a room like that (like my master bedroom right now), it just feels a bit boring. So, I'm all over the place with rugs. I've found two Persian rugs on Ebay and have been outbid on both of them.
Right now, I'm loving these:

I've been toying with whether to go with a more neutral rug or one that has more color, but now that I've posted the options (underneath the master bedroom picture)... I'm totally leaning towards one that has color.
I got a bit scared of color when I took our dining room rug upstairs. I thought, maybe just maybe, that it might work in the master bedroom.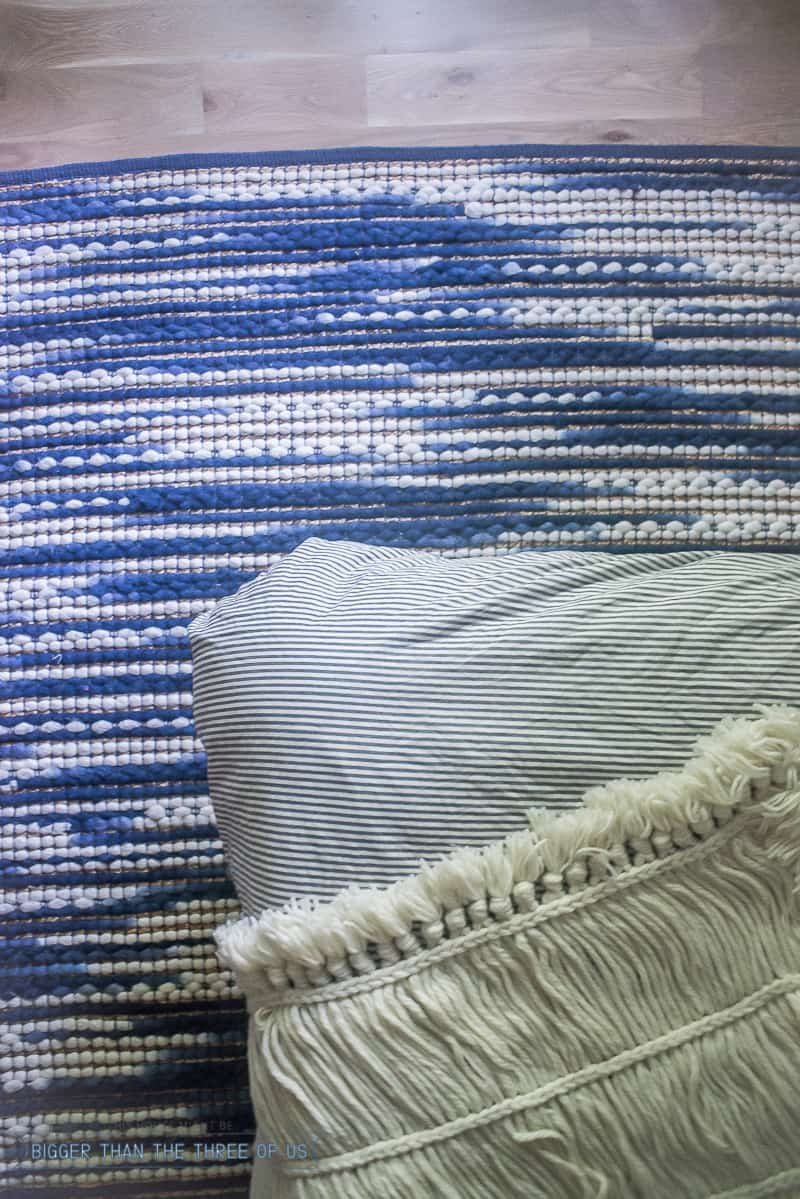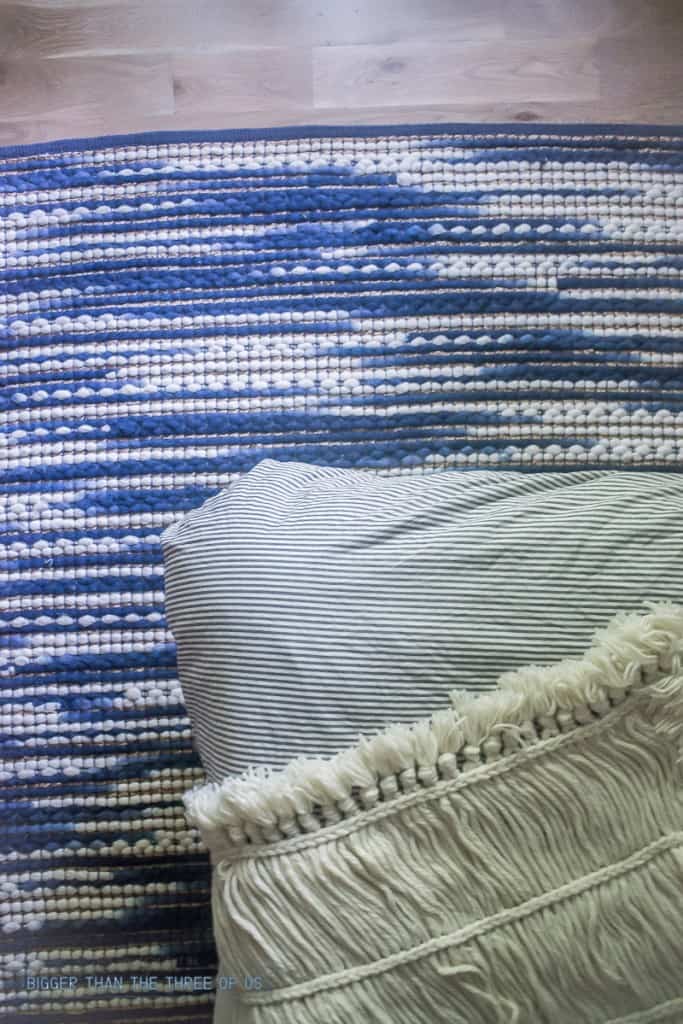 The lighting is pretty awful in these photos - sorry! I did not have the best time to shoot.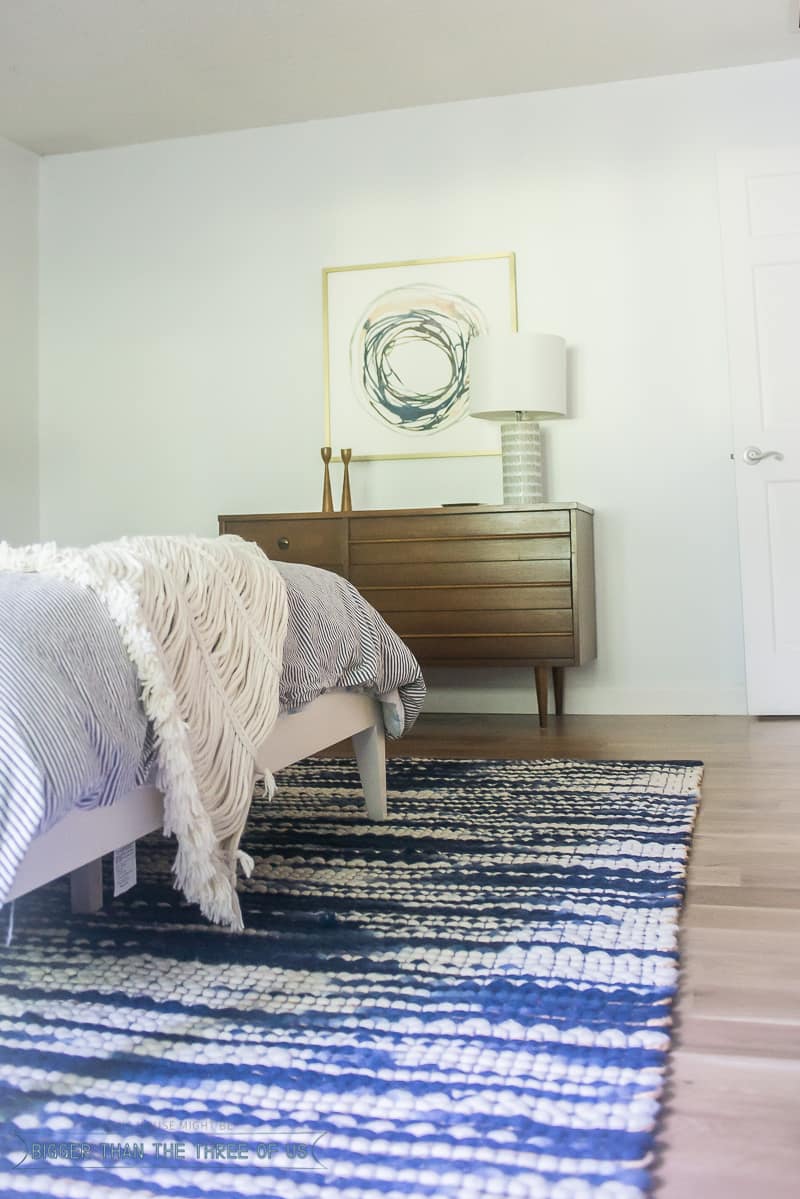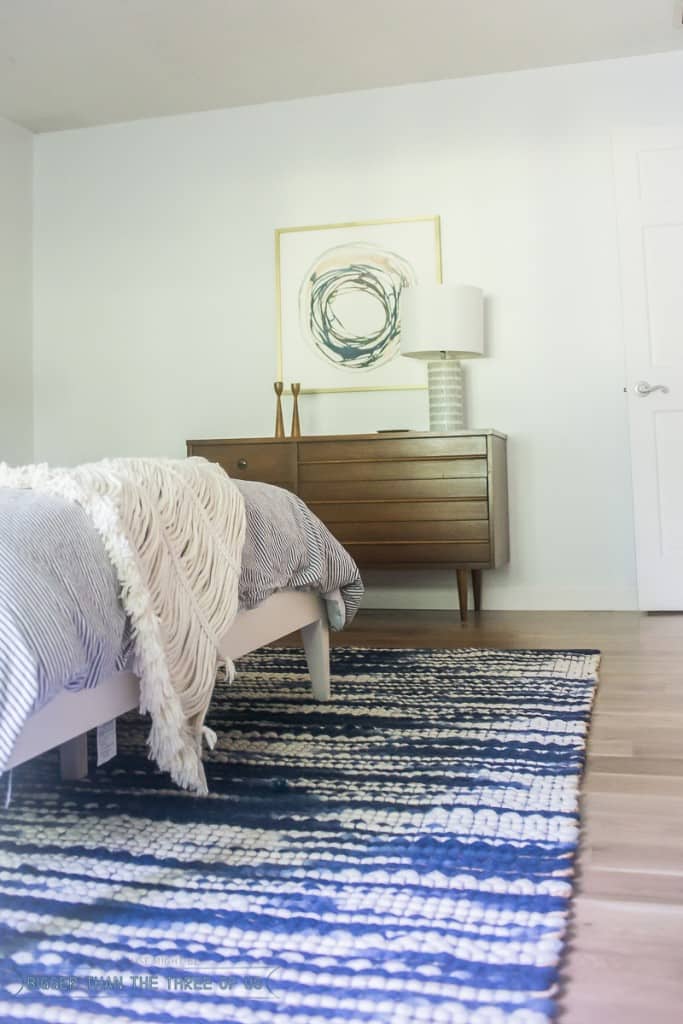 I took the blue dip-dyed curtains into the room as well so that the eye didn't just go to the rug. I think it's all ok, but I'm not in love. That said, I think it will stay until I do find a rug that I'm in love with.
Other than the rug situation, I'm not exactly sure what I want to do in here. I'm thinking a larger bench would be good. There's plenty room for it and I think it would be more useful.
Maybe something like this? Hmm, not sure but that's kinda the direction that I'm thinking about taking.
So, yep... I moved a rug that I like better than not having a rug, but I don't think it's the winner. Other than that, I've got nothing else done. This is real-life decorating peeps! Ha.
Thoughts?