It's the last week of the One Room Challenge hosted by Linda at Calling It Home. I'm so sorry to say that I didn't completely finish the challenge. It just wasn't in the cards for me this round. BUT, I do have some pretty details to share and I hope you'll follow me on Instagram or Facebook to watch for the actual reveal!
If you haven't been keeping up with my progress, let me summarize. My big hangup is over our floors. I thought the timing of the flooring installation would work perfectly with the One Room Challenge but you never know how things will go and it just didn't go our way. Over the past 12 days we had flooring installed in most of our house, ran into a water issue in the kitchen, had to replace an exterior door and then still had to have our wood sanded and finished. We chose to go with unfinished flooring so that I could get the exact stain I wanted in a price bracket that we could afford. All of that's to say that if our master bedroom would have been accessible to get in and out of without crossing over the rest of the floors... I might have been able to pull it off. As it stands now, the upstairs, where the master bedroom is, has been officially able to be walked on since mid-day on Tuesday. Huge bummer, but it happens. Life happens, renovations happen... it happens.
Before we jump right in, if you need to play catch up:
Week 1 / Week 2 / Week 3 / Week 4 / Week 5
But, I promise, you didn't come here for nothing. Here's a few peeks at where the room is going and what you can expect!
When you walk in, you are greeted with this: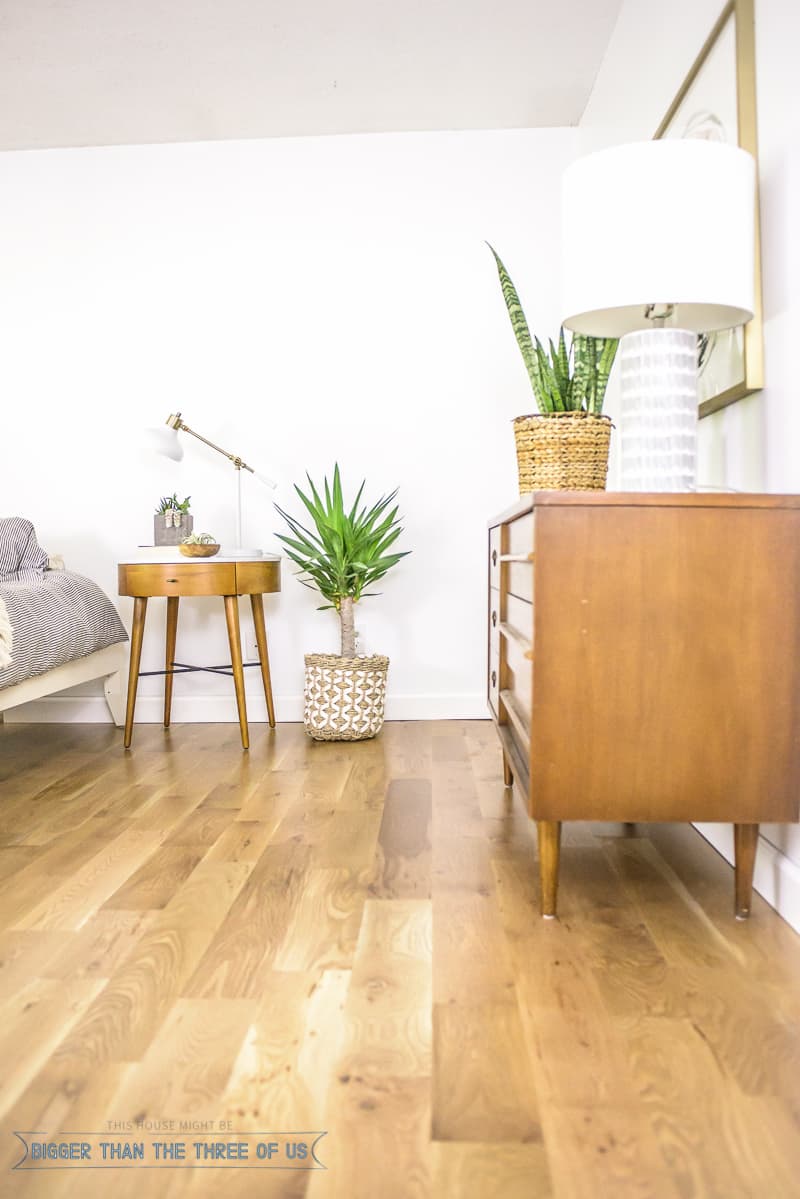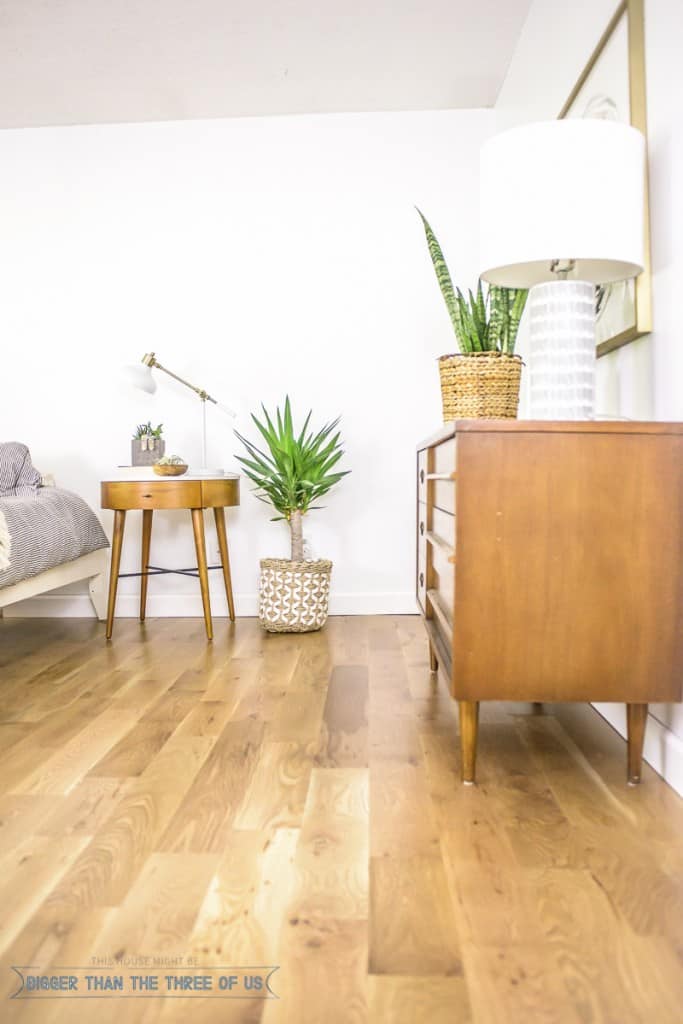 It's fresh and bright but is lacking some warmth.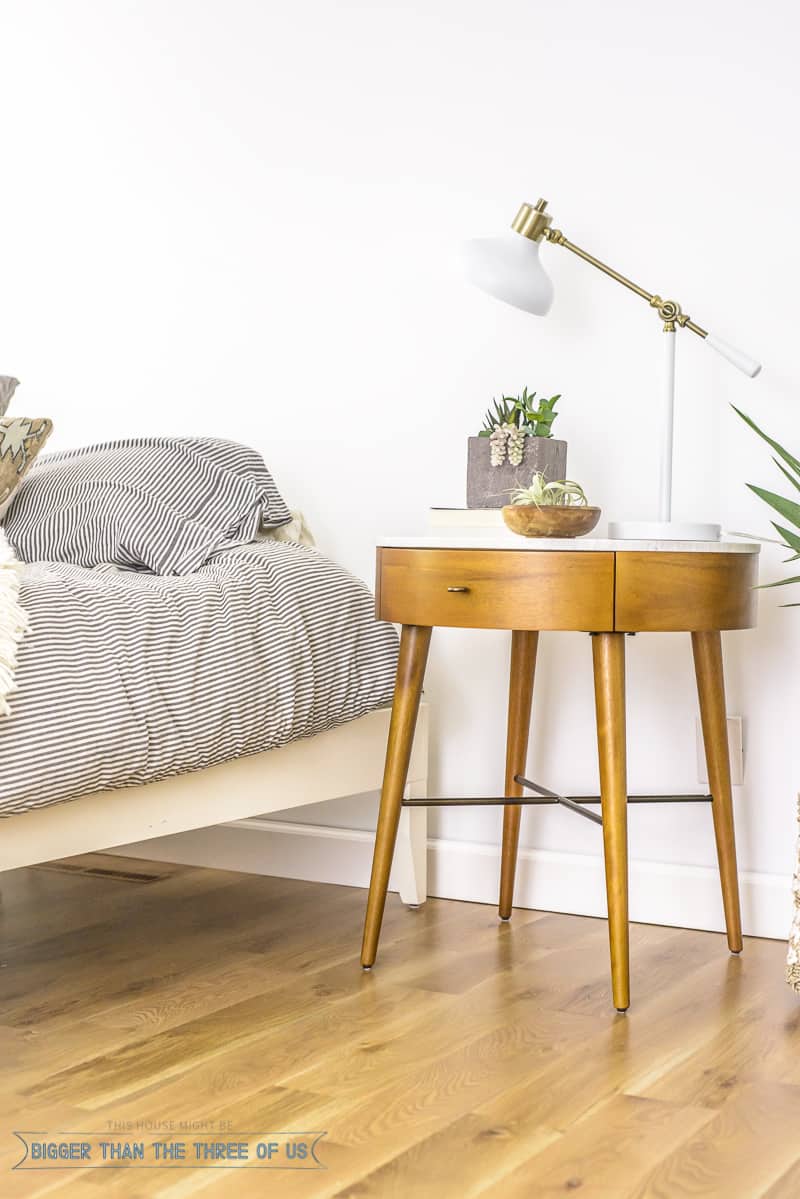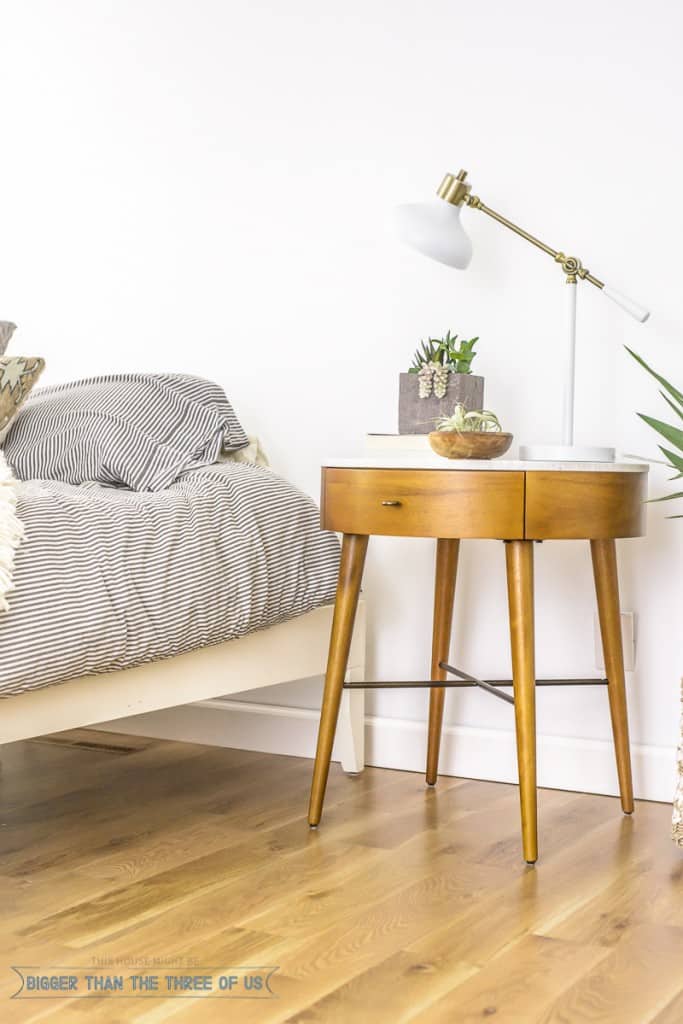 I've been all over on the headboard situation. I found a fantastic vintage one (I shared it on IG here) but my hubby didn't like it. I may go back to the original one, but I'm just waiting to see what strikes me.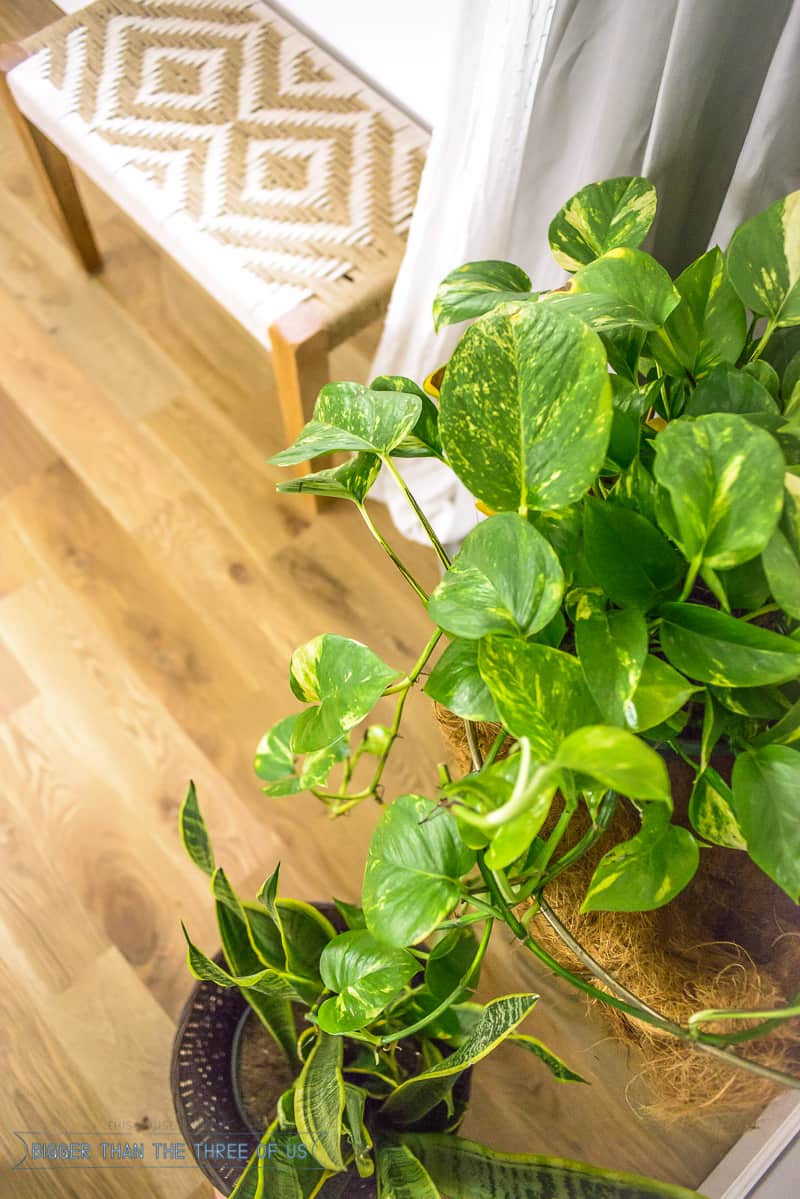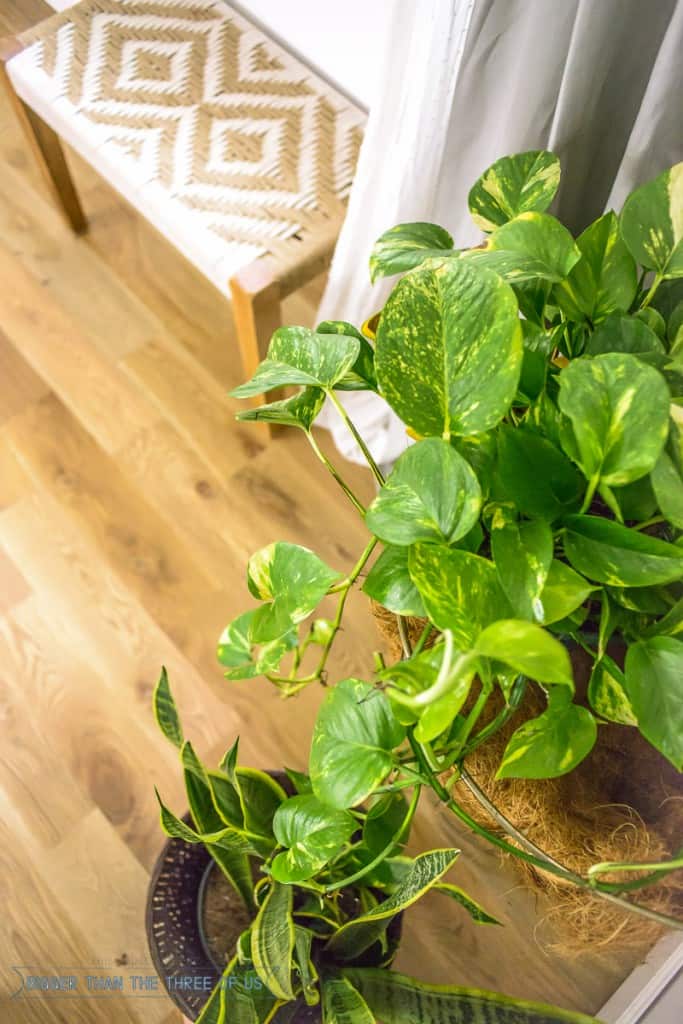 That little Target bench moves around in our house. It got the boot out of the guest bedroom a few months ago and I think it looks pretty cute here. I'm going to live with it for a bit, but this one might fit a bit better. I think they are sold out of the frame part, but I could make that.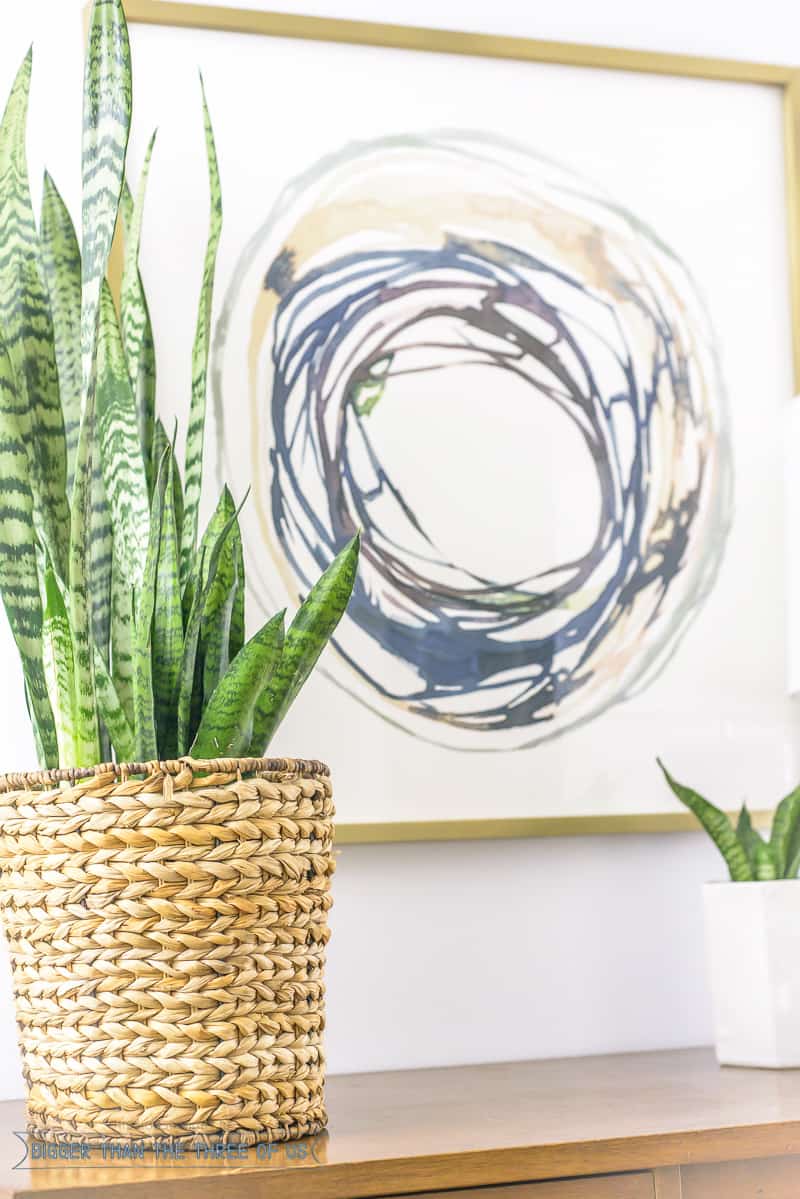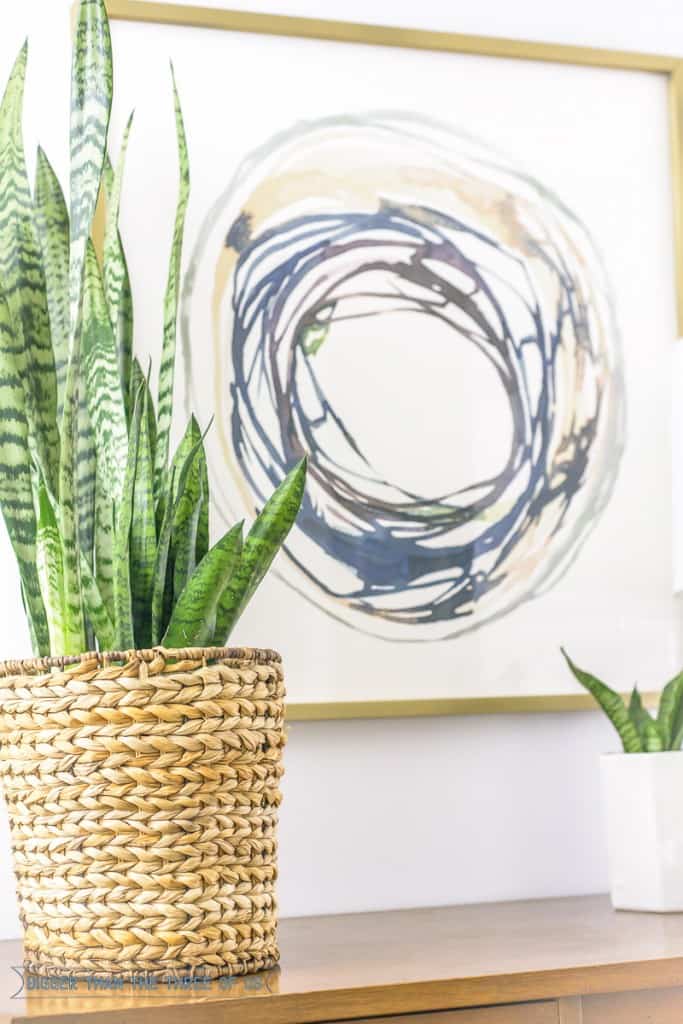 The artwork from Minted is just fantastic and I definitely want to incorporate a bit more color from the piece into the room. Of course it has my favorite color (BLUE) in it so the color that I will likely lean to is blue. =)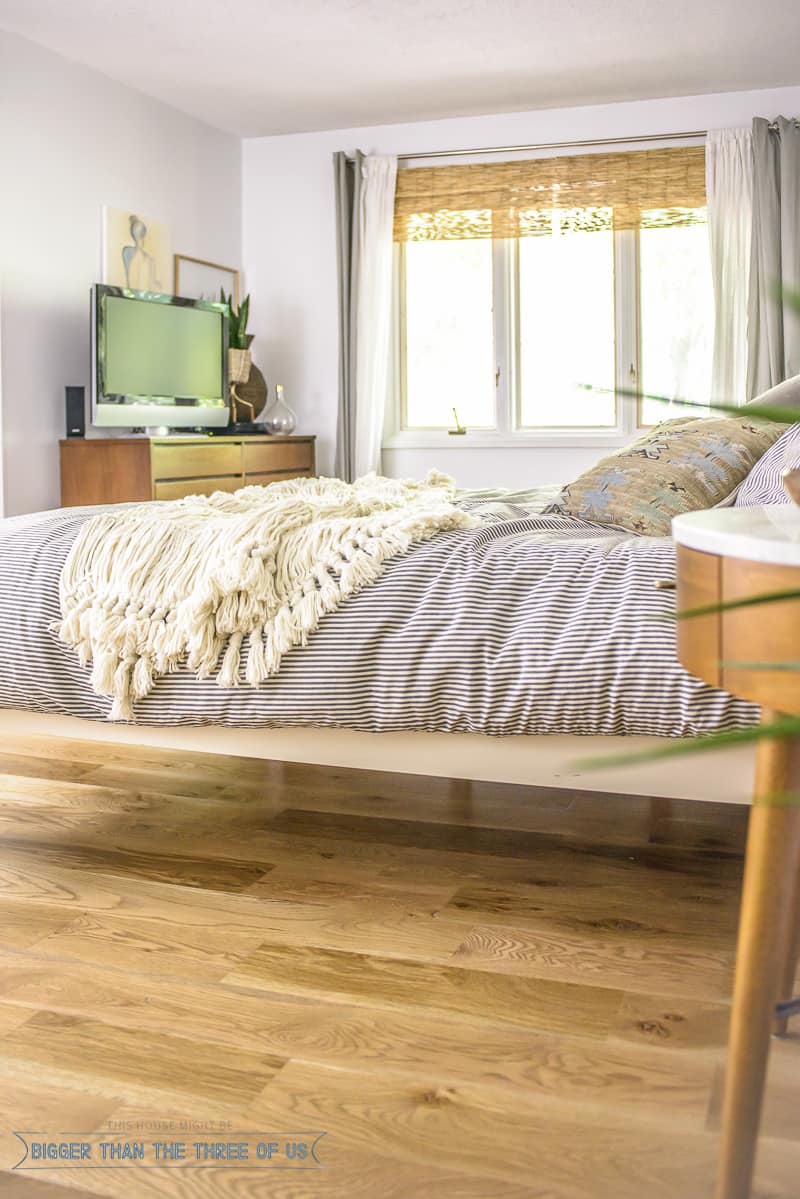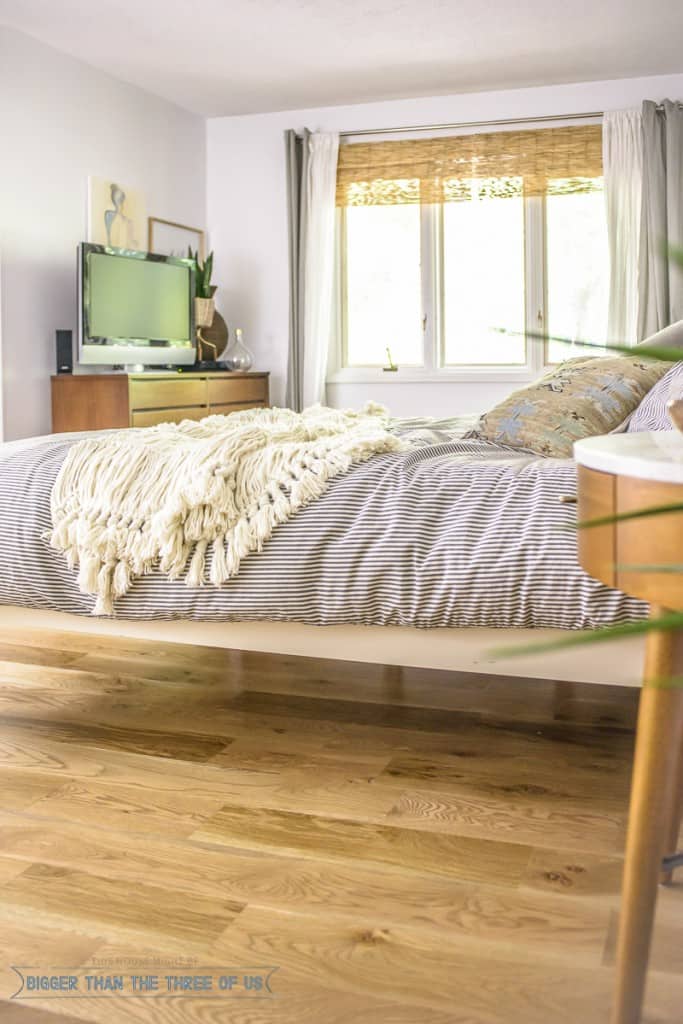 A comfy rug is definitely needed as well. I do have a Jute one laying around, so I'm probably going to try that one out with a layered rug over the top first. I keep going back and forth though because I've wanted a Moroccan shag rug for forever.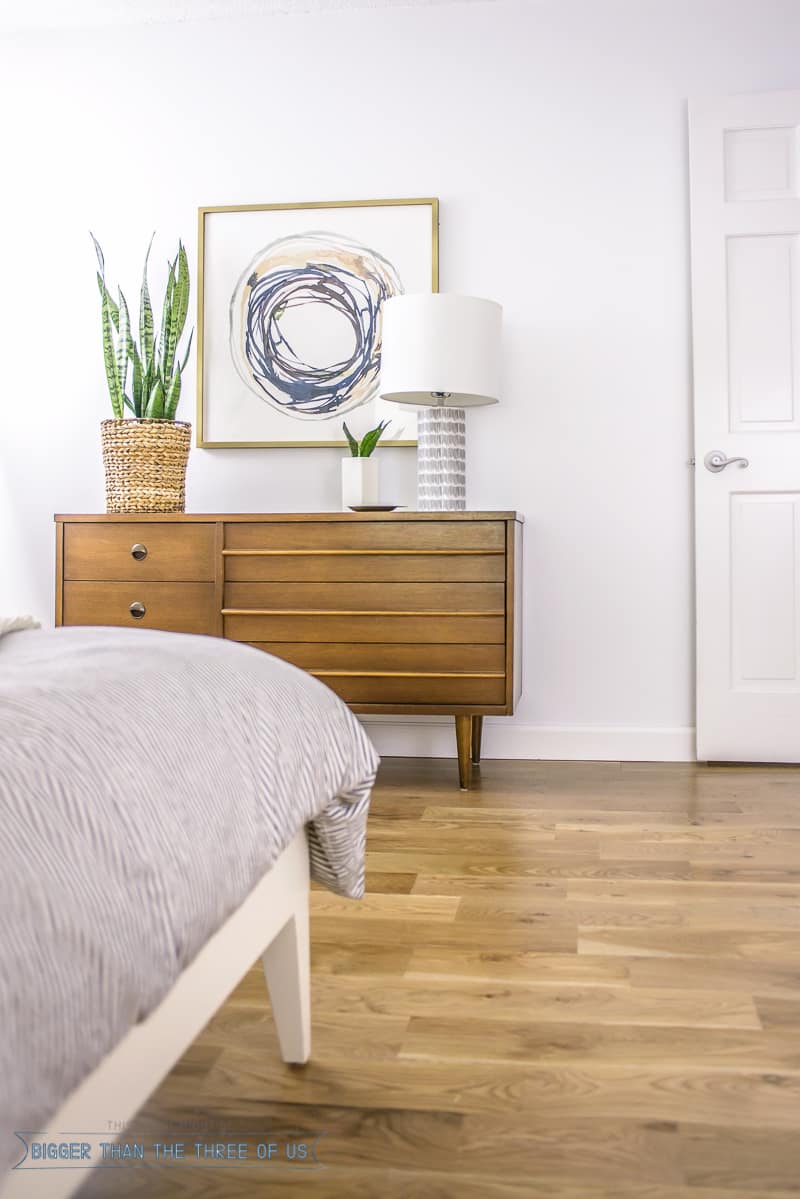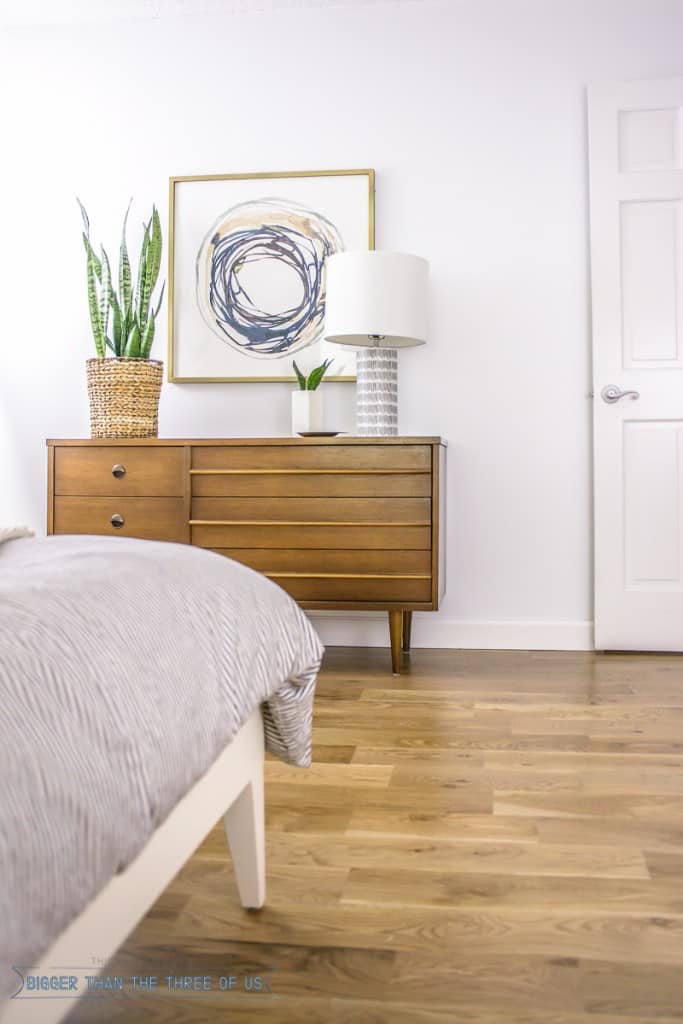 All in all, the space feels like us but just feels a bit lacking in comfort and personality. I'll work on that over time but, if I have figured out one thing... it's not to rush things. I like rooms so much better when I can just let them evolve.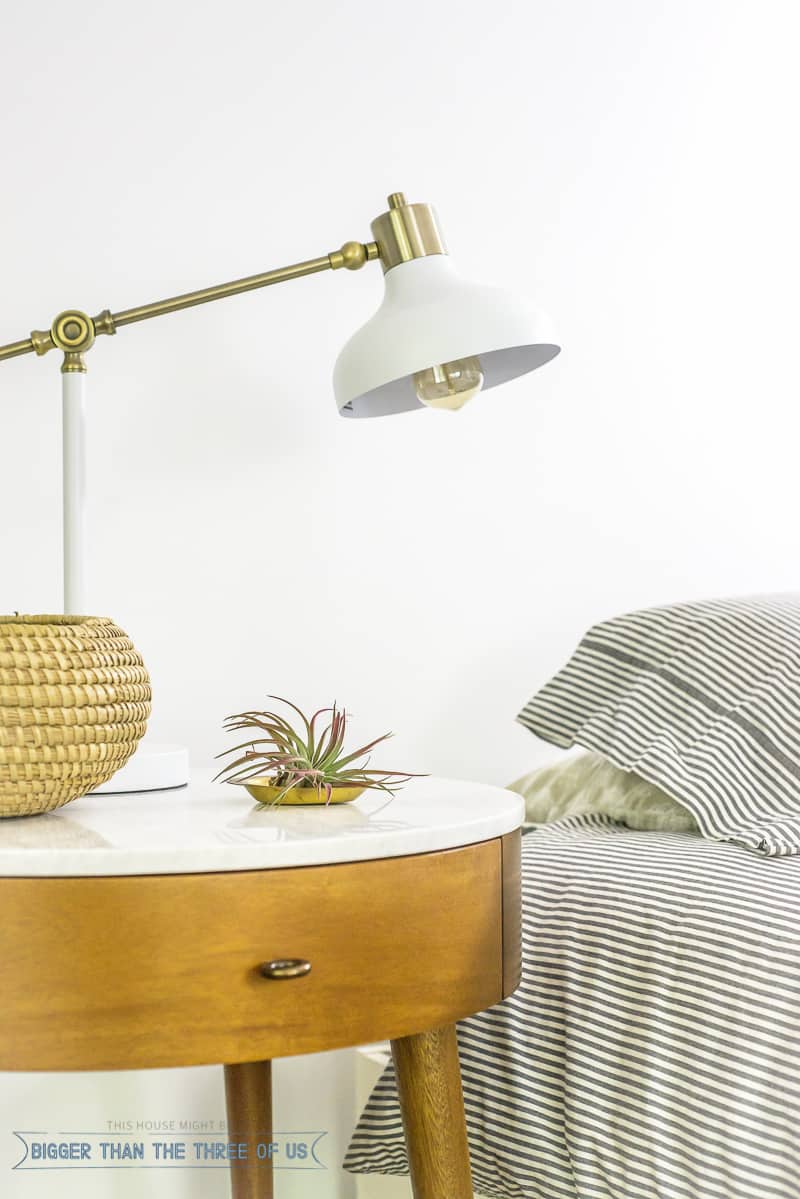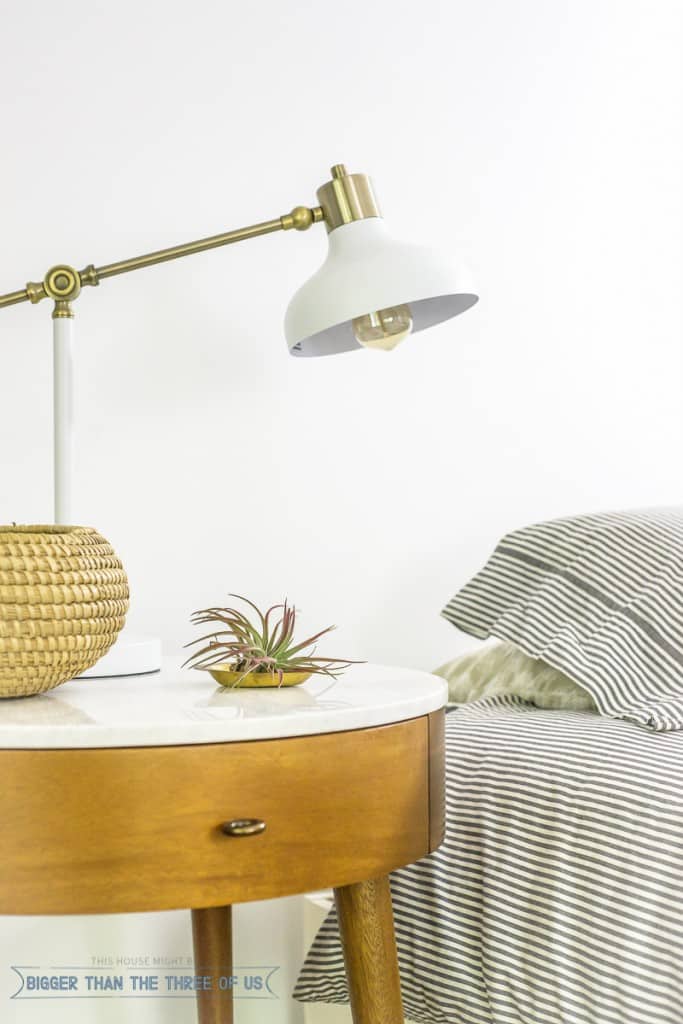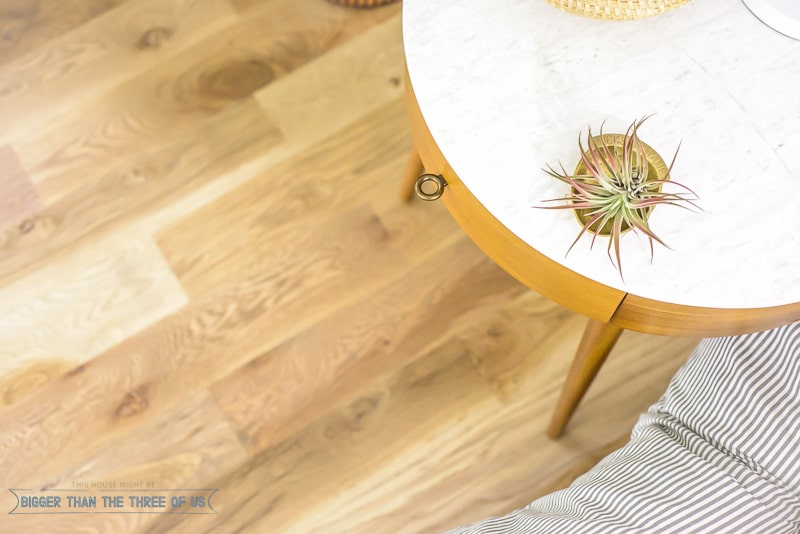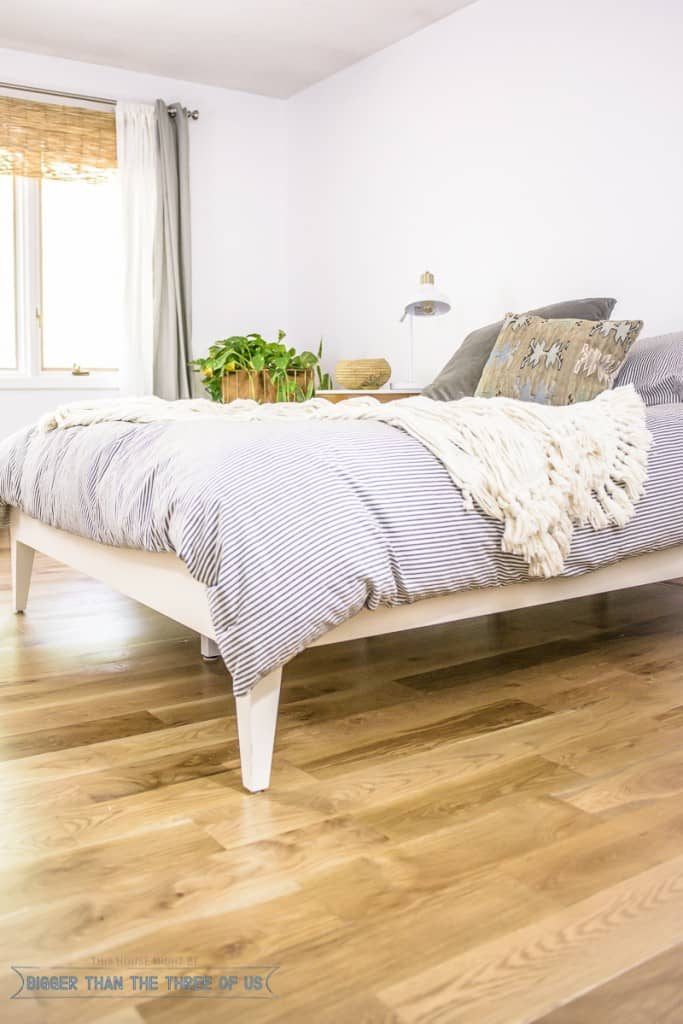 HUGE thanks to Minted and Purdy for supplying products for this challenge. 
*Affiliate links below. Click to read my disclosure policy.
Sources:
Nightstand / Lamp / Bed / Pocket Change / Throw / Dresser (vintage - similar) / Art / Bench (similar)

So, what do you think? I'm headed in the right direction, right?! Once I figure out what I want to do for a rug, I think this space will come together. Well, the rug and the headboard anyways. Chime in if you like the vintage headboard - that way I can tell my hubby that he is so wrong! =)
You don't want to miss all the other participant links... make sure to hop over to Calling It Home to check them all out.