Which design books should you consider adding to your wish list? Christmas is right around the corner and I feel like books can be such an easy thing to receive or give for gifts, so I wanted to share 5 books that have really stood out to me lately.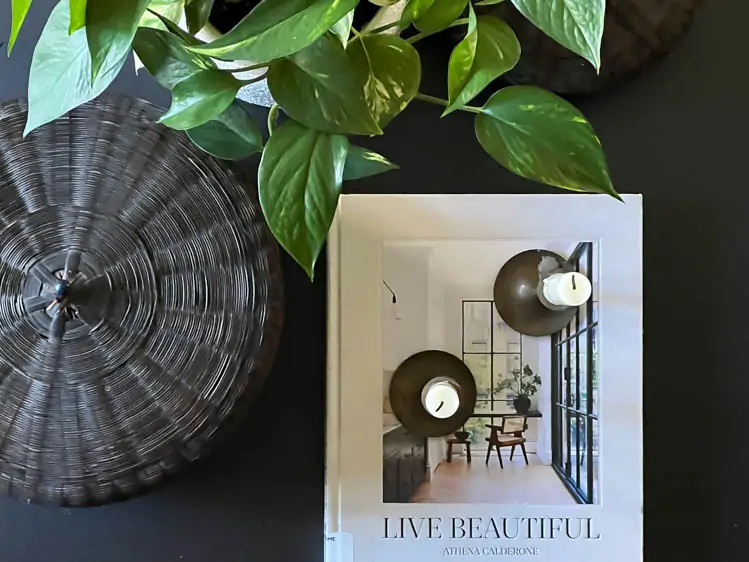 I started thinking about this episode months ago and put a BUNCH of books on hold at the library to read through in preparation. I'm a huge reader so it was a fun project; but also, it was interesting to see how many design books I didn't enjoy (it was a lot!). Five books made the list so I'm sharing those with you today!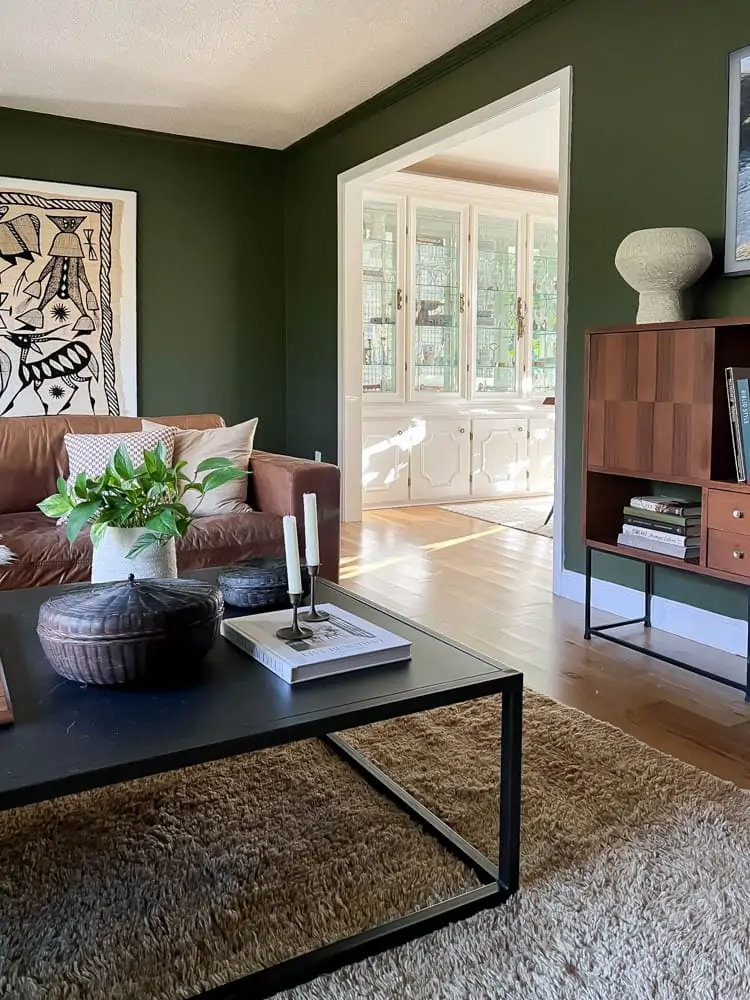 Affiliate links below. Thanks for supporting this blog. Click to read my privacy and disclosure policy.
5 Design Books to Add to Your Wish List
Natural Living Style: Inspiration Ideas for a Beautiful and Sustainable Home isn't the best coffee table styling book because the cover of the book is a photograph. Honestly, a busy photograph on the cover of a hardback book annoys me in general but this book is too good to not share because of that. For someone who is interested in living a more sustainable life in a beautiful way, this book knocked it out of the park. I loved the tips on which products were better for the environment (like linen and jute). But also, the home images throughout the book were insanely inspiring, too.
Bibliostyle: How We Live at Home with Books by Nina Freudenberger blew me away. My dream is to have a library in my home and this book gave me tons of inspiration. I absolutely loved the background on each person, type of collector they were and photos of their home. I loved this book so much that on the same day that I returned it to the library, I purchased it for my own collection.
The Interior Design Handbook is really neat. Honestly, I've never seen a book quite like this one. The cover of it is beautiful so it would be a gorgeous addition to a coffee table or media cabinet for styling. But, you know I'm a reader, so let's talk about that. First off, there's no design images inside this book. Instead of inspiration images, you'll see a well-organized and easy to read handbook with lots of information. But, somehow information on color wheels and light temperatures are conveyed in a beautiful and seamless way. There's a whole chapter on lighting including temperature of light bulbs, glare free techniques, diffused light and more. I'll be adding this to my list for sure.
Live Beautiful by Athena Calderon is a beautiful coffee table design book. The homes in this book were high-end but were super unique. I can definitely say that, for my style, I found a lot to be inspired by. This would be a beautiful addition to your collection for sure.
Feels Like Home by Lauren Liess is a recent library book pick-up for me. I haven't had the chance to really dive in but the premise of this book, and her design style in general, will make this book a winner for sure. I have no doubts on this book being one that I will always cherish.
p.s. If you tuned in to the podcast this week, I chatted about the fancy wallpaper that I ordered for the basement bathroom. I'm excited for that project. Stay tuned!