On today's episode of the Your Home Story Podcast, we are taking a deep dive into talking about Powder Bathrooms. We are chatting about how to design, then makeover (or completely gut) and then how to use powder bathrooms.
Design, Make & Live Powder Bathrooms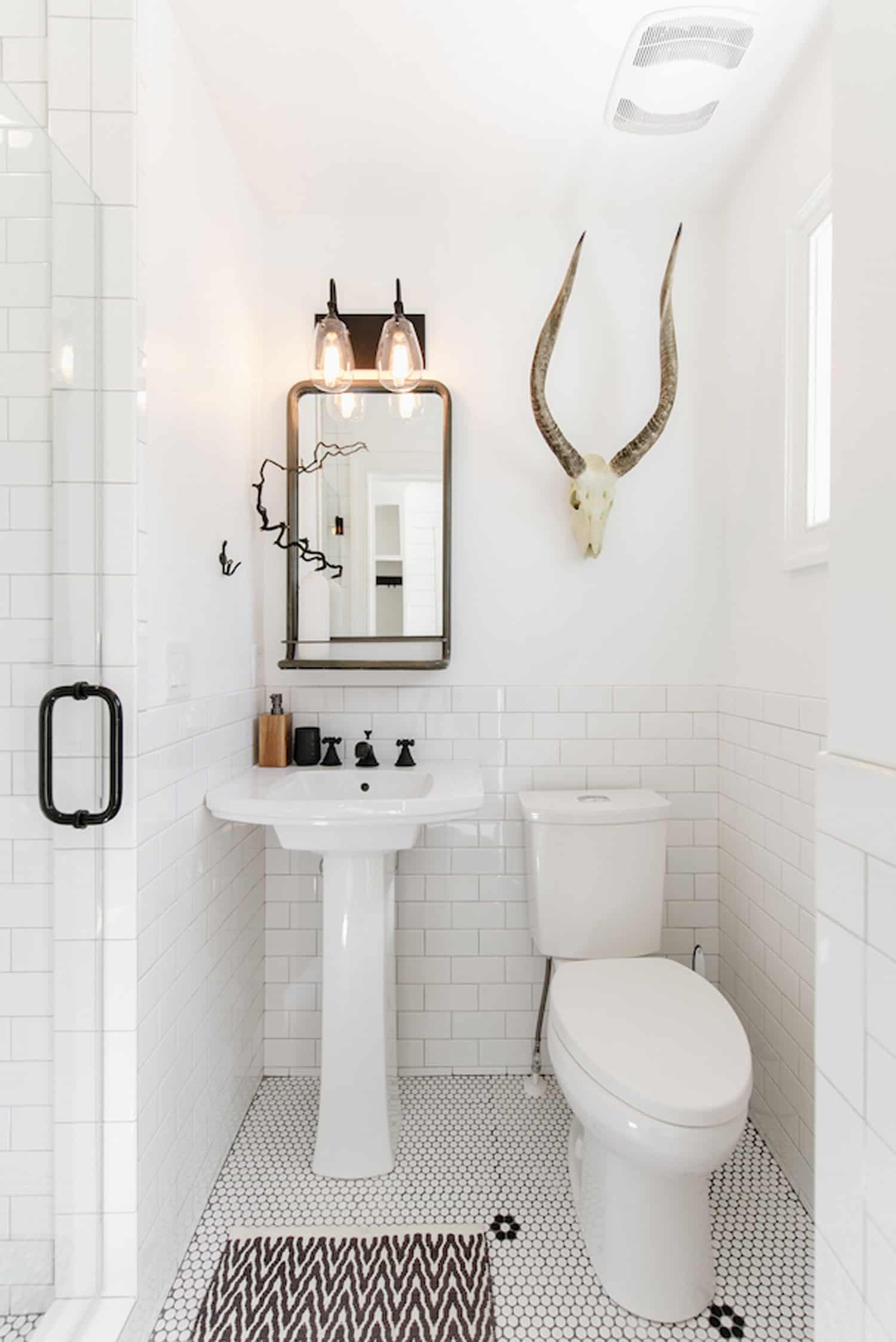 If you look closely, above, you'll see that the bathroom is small, YET is not a powder bathroom. It looks like there is a shower to the left but I love this image so much and it's such a tiny bathroom that I'm using it for my powder bathroom inspiration today. You get it, right?!
Listen below or find us on your favorite podcast app: iTunes, Stitcher, GooglePlay and Overcast.
I think that a powder bathroom is a great place to start when you are looking to update a space. Because powder bathrooms are small, you can really make a big impact without spending a lot of money or a ton of time.
Listen in, today, as we chat about how powder bathrooms can function (I'm talking about you pedestal sink) and how to make them work for you.
Links to the projects that we named during today's show:
We'll walk you through the elements that you can change in a powder bath to update it, from most to least intense/expensive: cabinet/vanity, flooring, backsplash/wall, lighting, mirror, paint, and decor. 
We'd love to hear your questions and thoughts! Join our Facebook group here and email us at [email protected].