I swear I fall in love with a new West Elm item every day. I just love that store. Luke is extremely lucky that we don't have one close and I'm just resigned to online shopping. It's harder (just a tiny bit) to pull the trigger online than it is if I knew I could run them back to the store if I didn't like them. Well, there is no problem of not liking the new curtains that I got. I LOVE THEM!
I saw them a few months' ago in the West Elm catalog. I knew then that they were meant to be mine, but just not at the original price. If I'm anything, I am definitely on top of checking back on prices to see if things go on sale. When I want something, I really want it. I really wanted these curtains. I waited and waited and then finally they went on sale.
They came in three different lengths and I needed about 92''. These ones are 96" and the verdict is still out on whether I am going to hem them or not.
Without further adieu...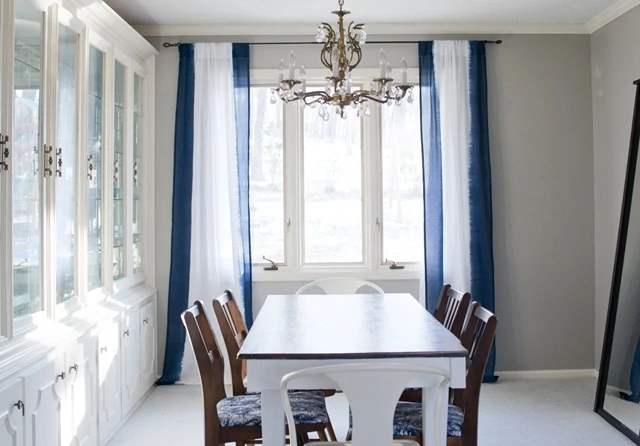 and the close-up...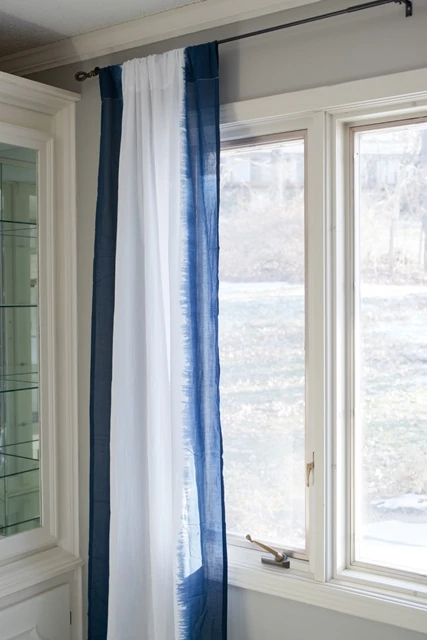 Before and after: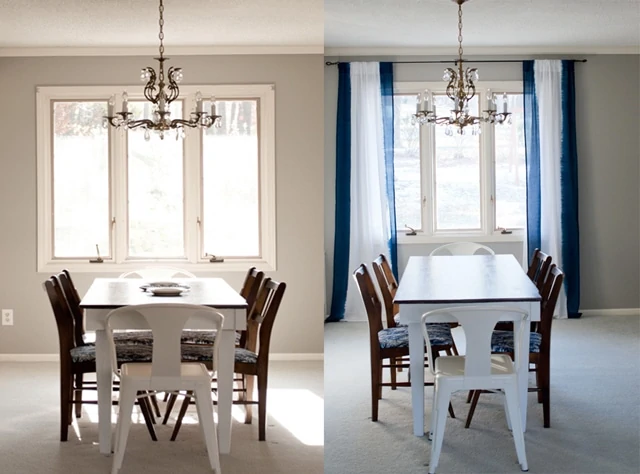 The light is a bit weird in the original photo. The new photo is definitely more on par with what the room looks like.
I plan on adding some bamboo blinds underneath the curtains. I think they would really tie in well with the tabletop. So, I'm on to finding those on a great sale.