I share the good, the bad and the ugly... I really do. BUT, I try not to bombard you all with "the ugly" all the time just because we all have our "ugly" spots in our homes and I'm sure you aren't going to be inspired by all of my ugly spaces. But, when we are working on a project, you have to see the ugly before to really appreciate the after, right?! I'm so exited to share my DIY Closet Makeover.
It's seriously a dream come true and, call me weird, but I just go in the space and stare now. Really, it's so good.
*This project was sponsored by The Container Store but, as always, all commentary and reviews are my own. Click to read my disclosure policy.
DIY CLOSET MAKEOVER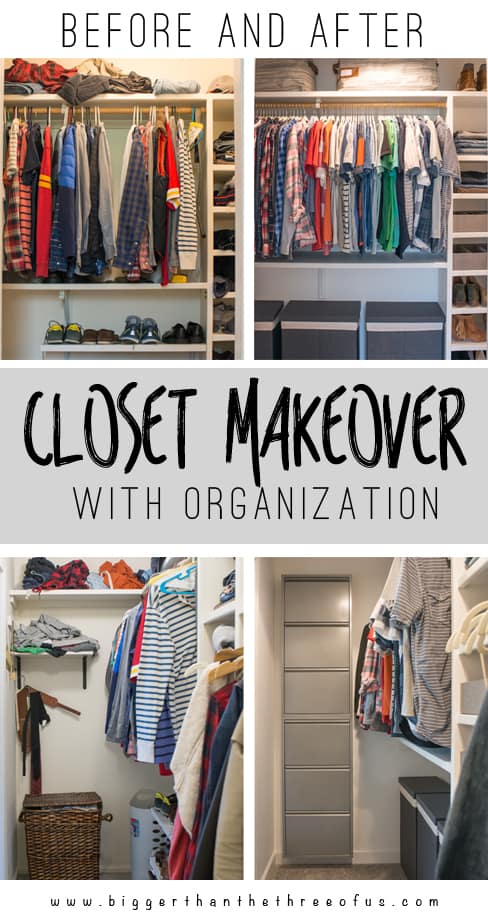 Ok, so you can really experience the closet transformation... let me show you all the "befores".
When you walked in, you used to be greeted with clothes thrown haphazardly up on the top shelve and shoes piled on a shelf in front of you.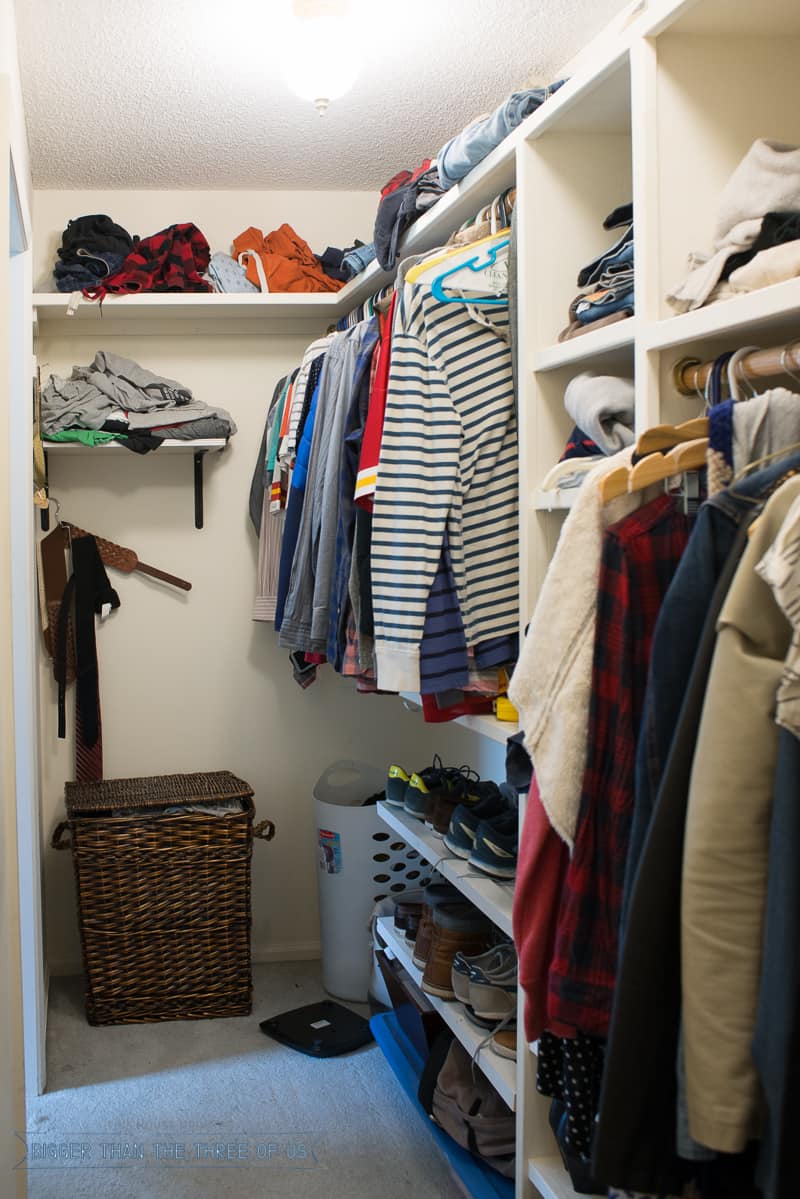 Belts, work clothes, hampers, and more were just scattered everywhere; and Luke wasn't the only one to blame.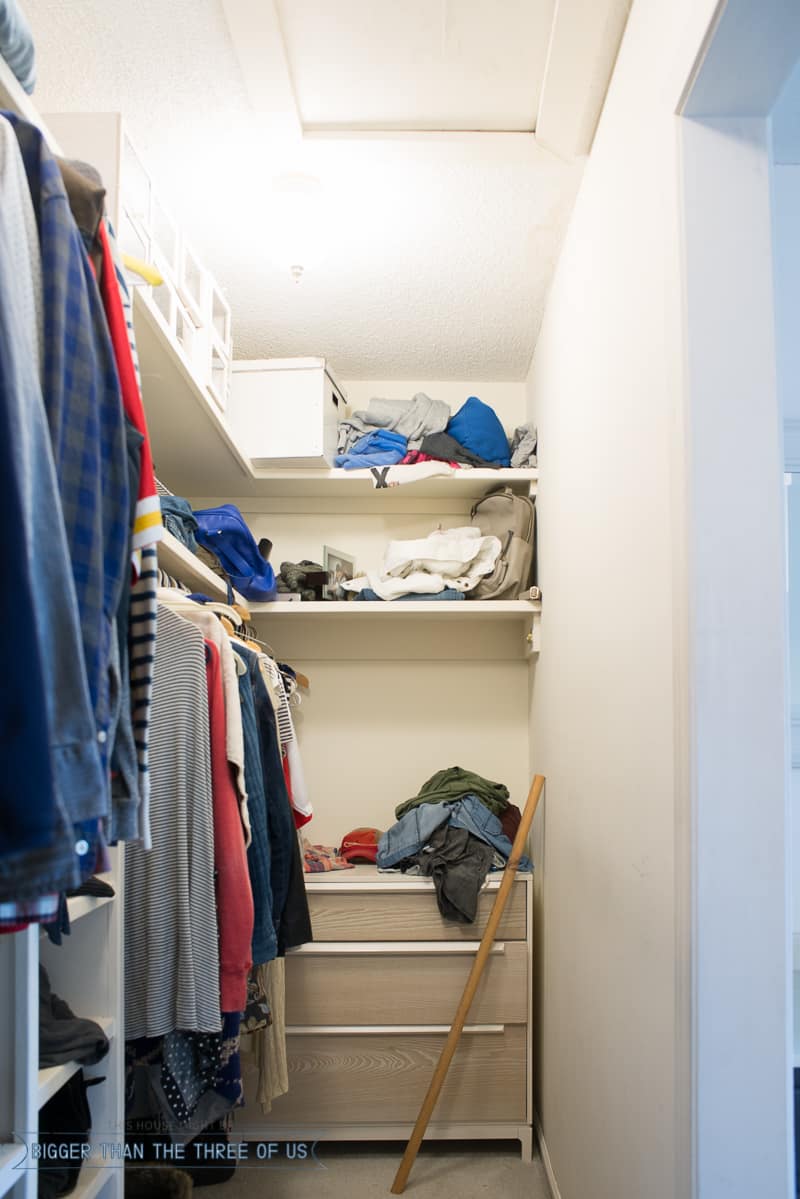 My side was just as bad.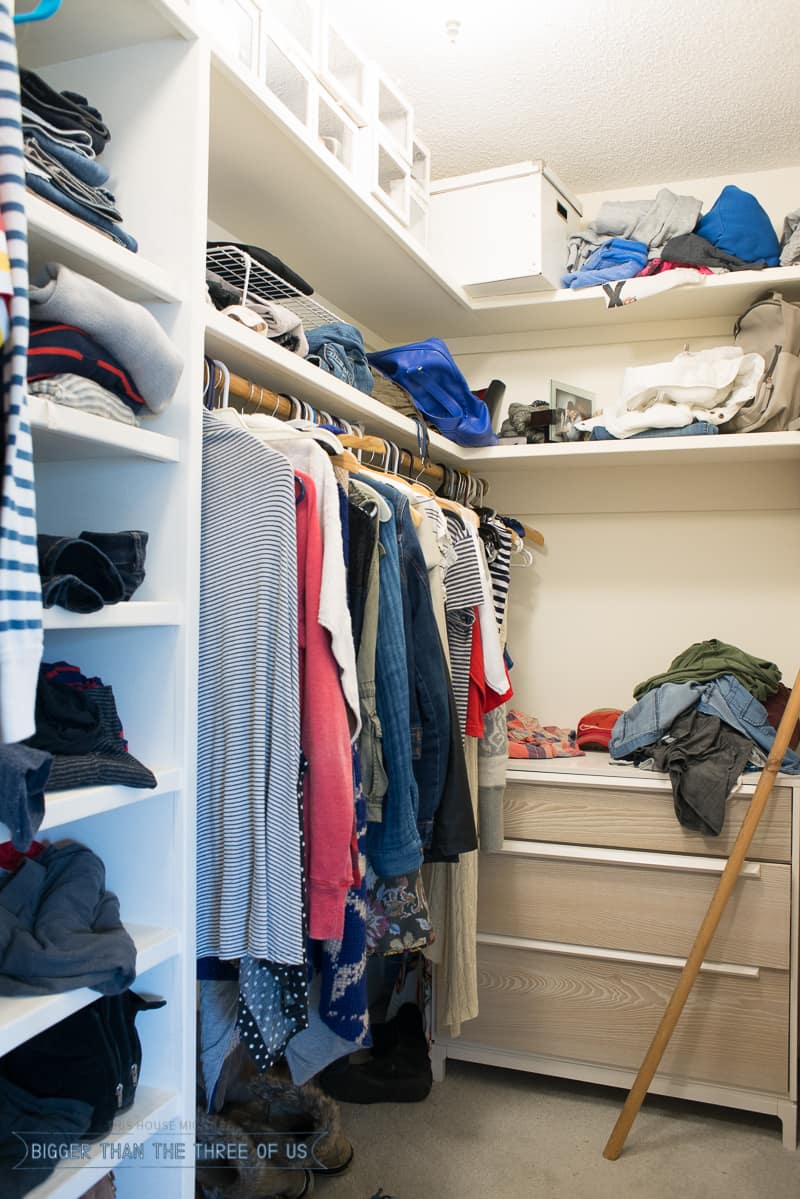 We started the project by taking everything out of the closet. The closet itself was a dingy cream color and the carpet was old and gross.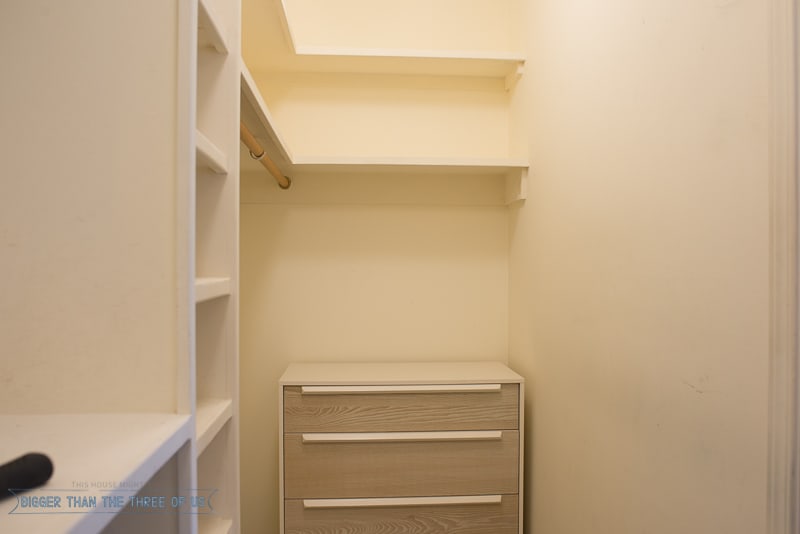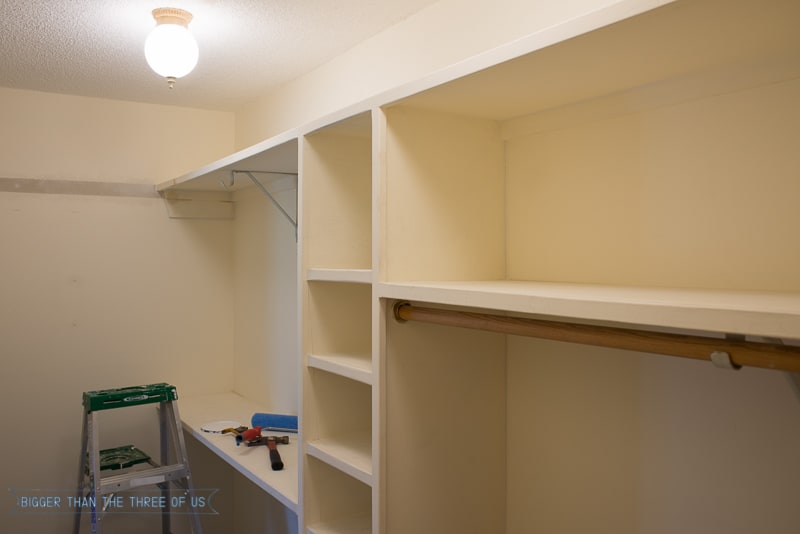 Don't even get me started on those lights! Love them, don't you?
We took down the shelf that extended on Luke's side to give more breathing space to the closet.
For size reference, this closet is 12 ft by 4ft.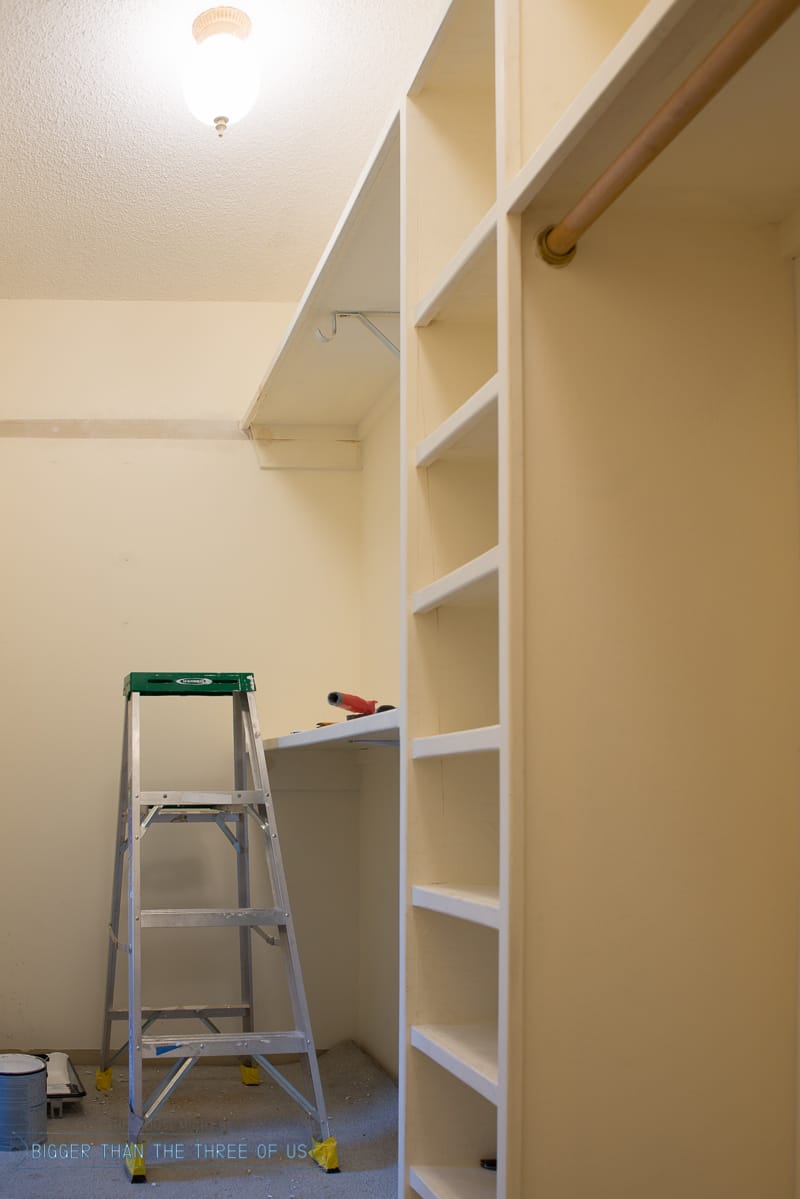 We painted the walls and all the trim white (yes, even the built-ins which were a huge job), changed the lights (we stole these two from the hallway), had new carpet installed (Mowhawk carpet, but found at a remnant store), and installed all new trim.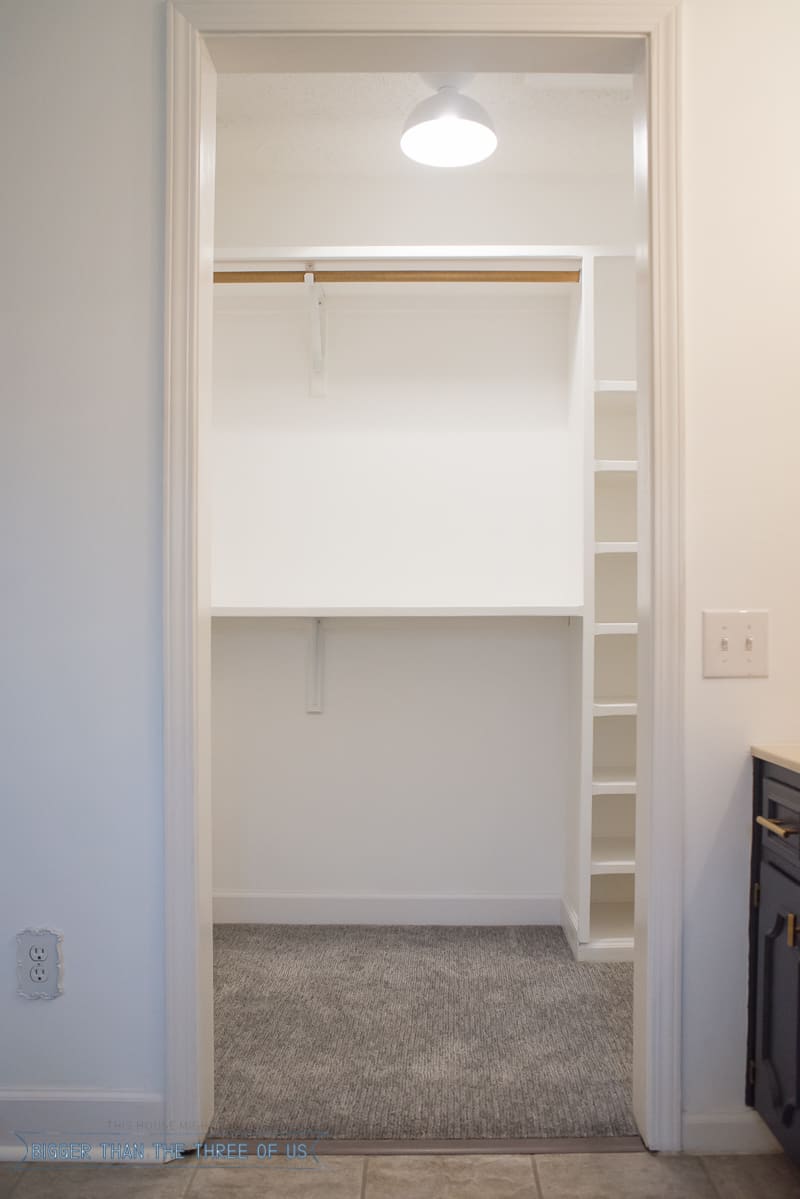 At this point, it was a drastic improvement and I just went in there and sat and looked around.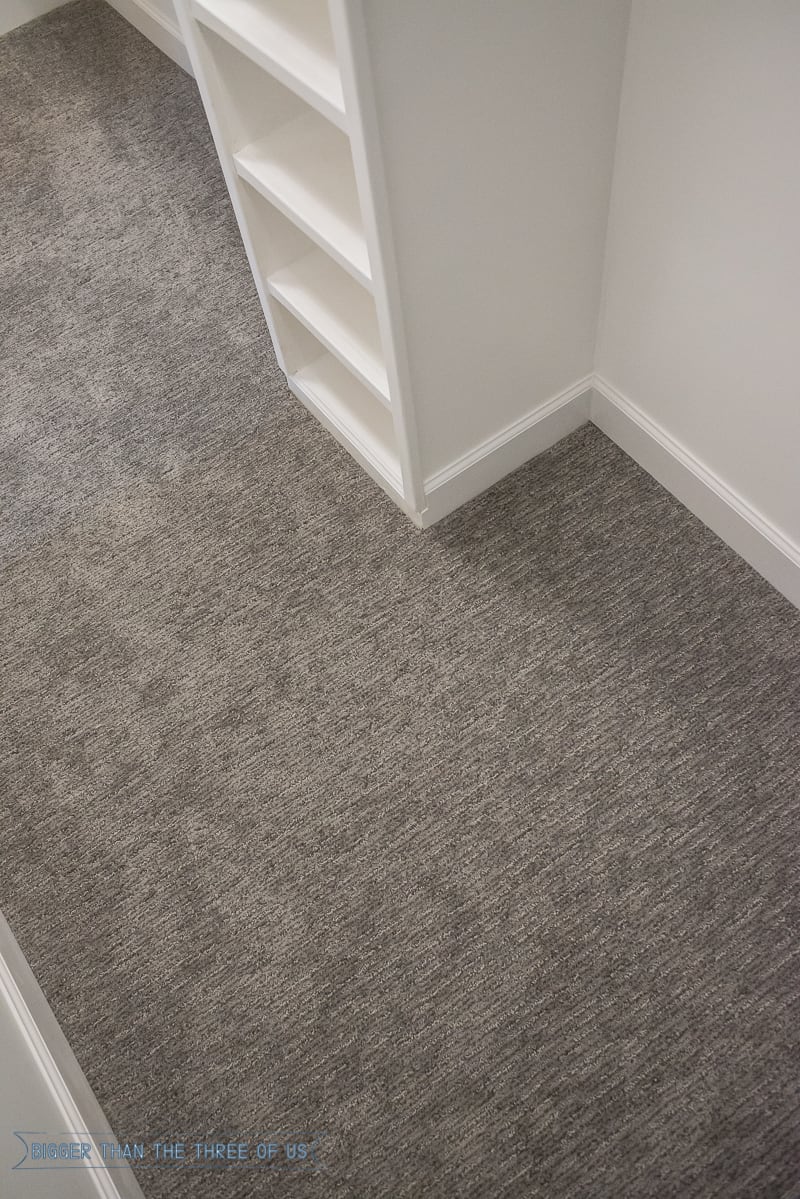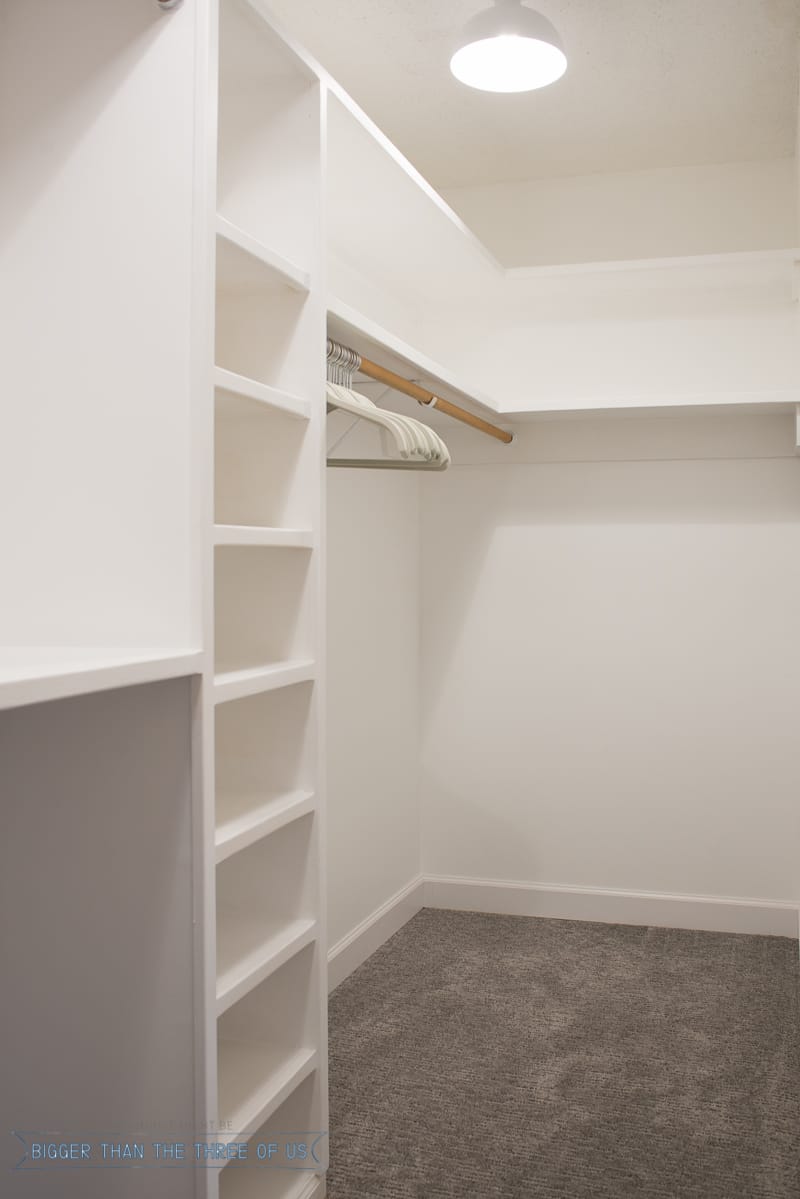 Paint really makes a big difference!
My mom and I went up to St. Louis (about 4 hours away) to shop at The Container Store for this makeover. We had lots of fun and if you follow me on IG (and watch my stories) then you know that we couldn't have fit another thing in the SUV after we went to the mall and other home decor stores. It was pretty humorous.
After I got back home, I organized, purged, played with boxes and bins and then did it all again. I really had a great time doing it.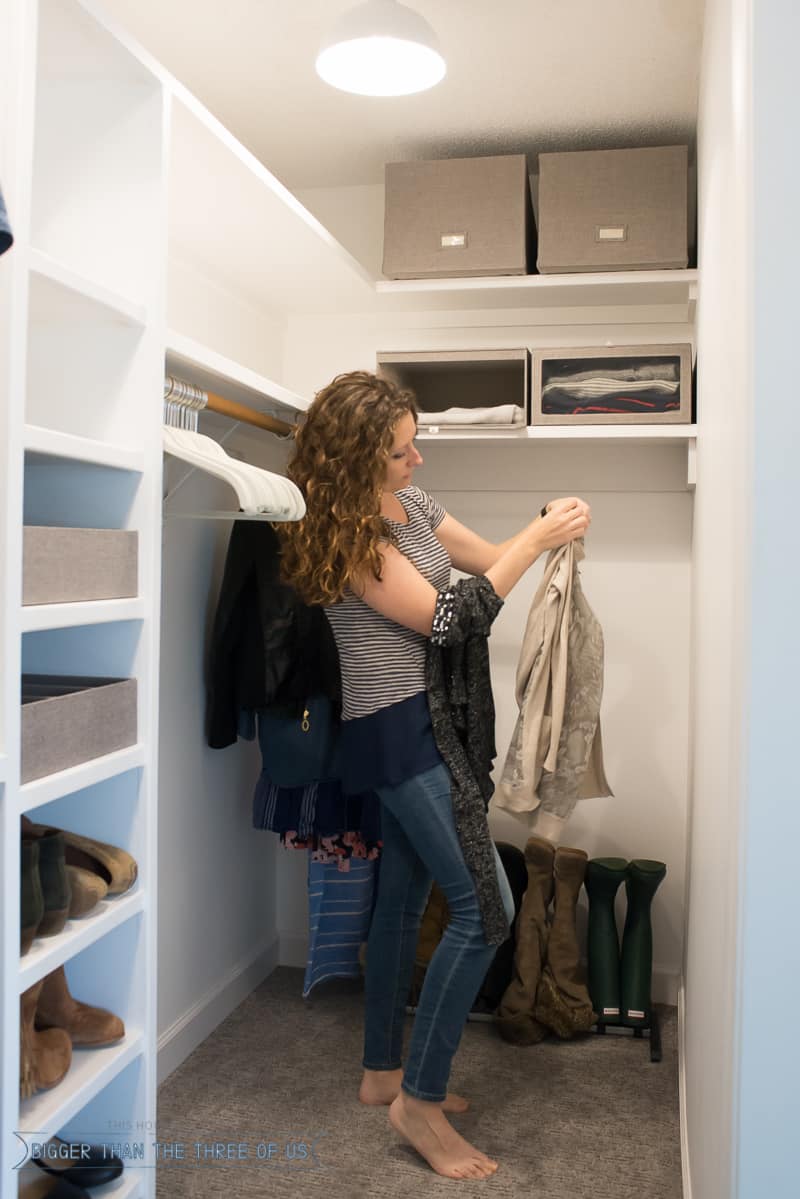 And now, I invite you to come back in...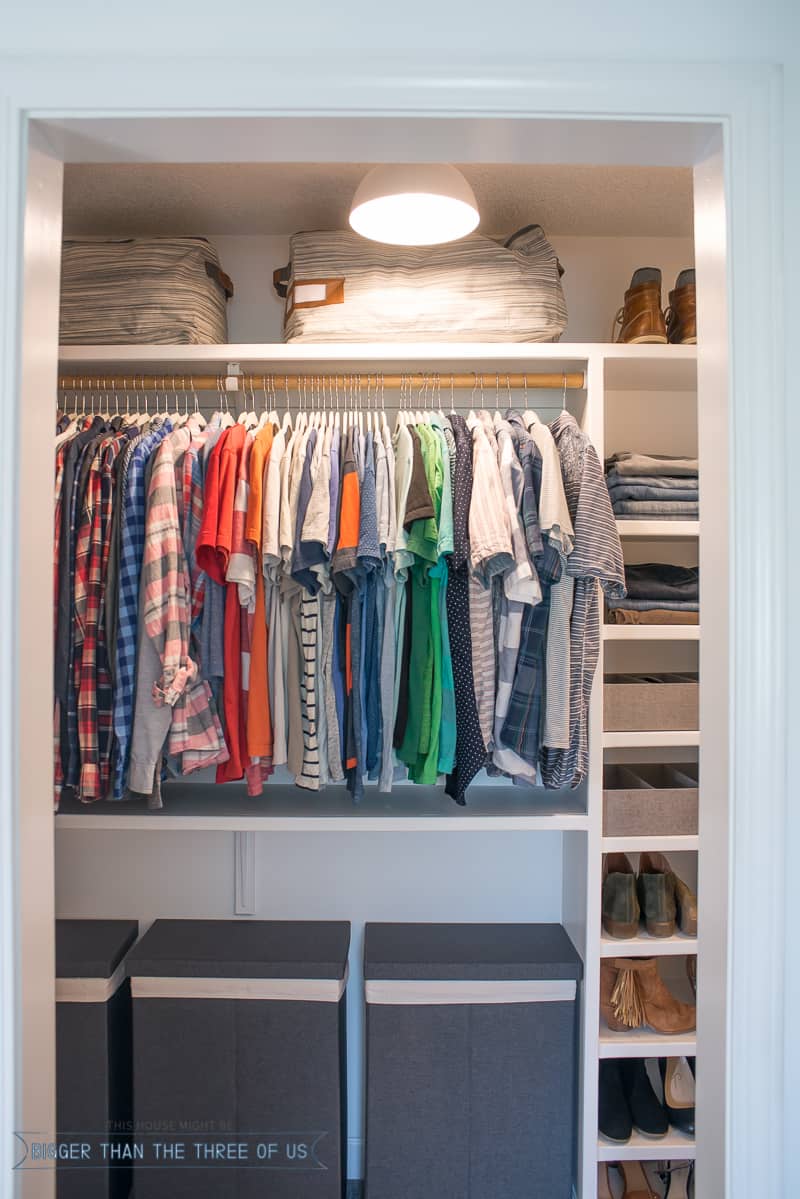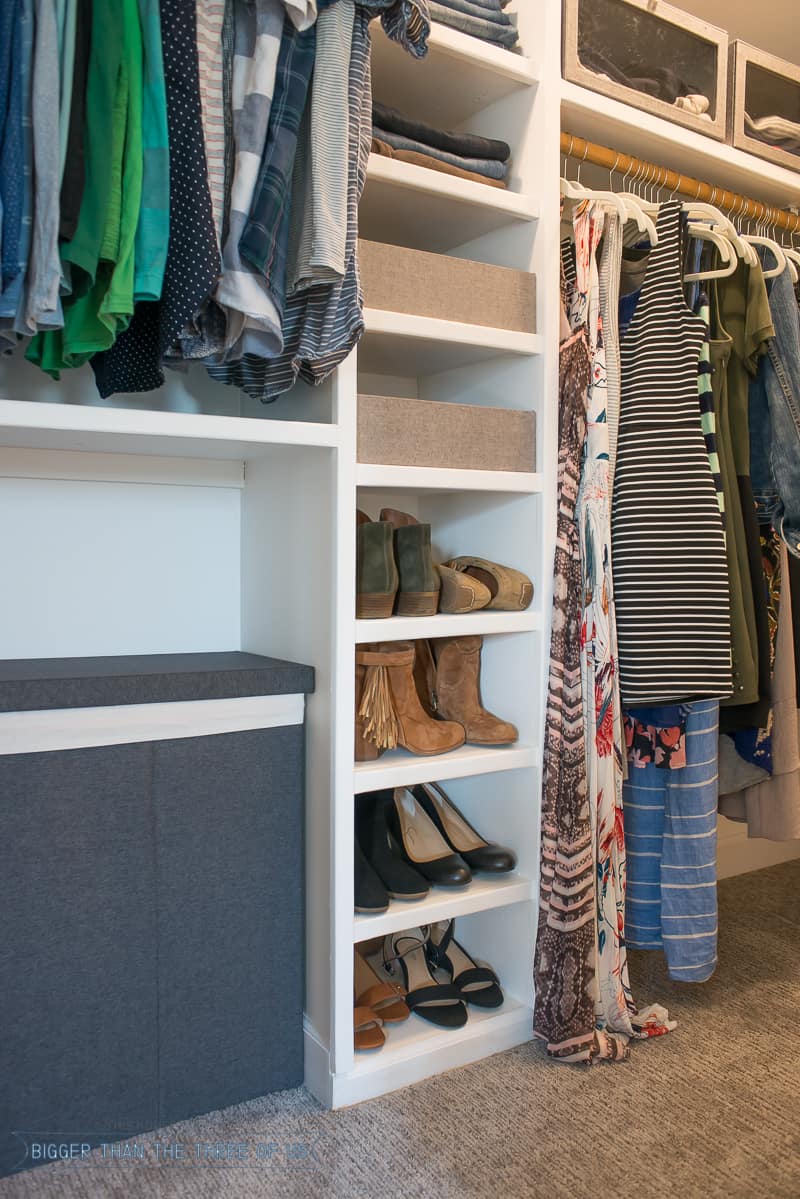 I just love how it turned out; both how it looks and the functionality of the space.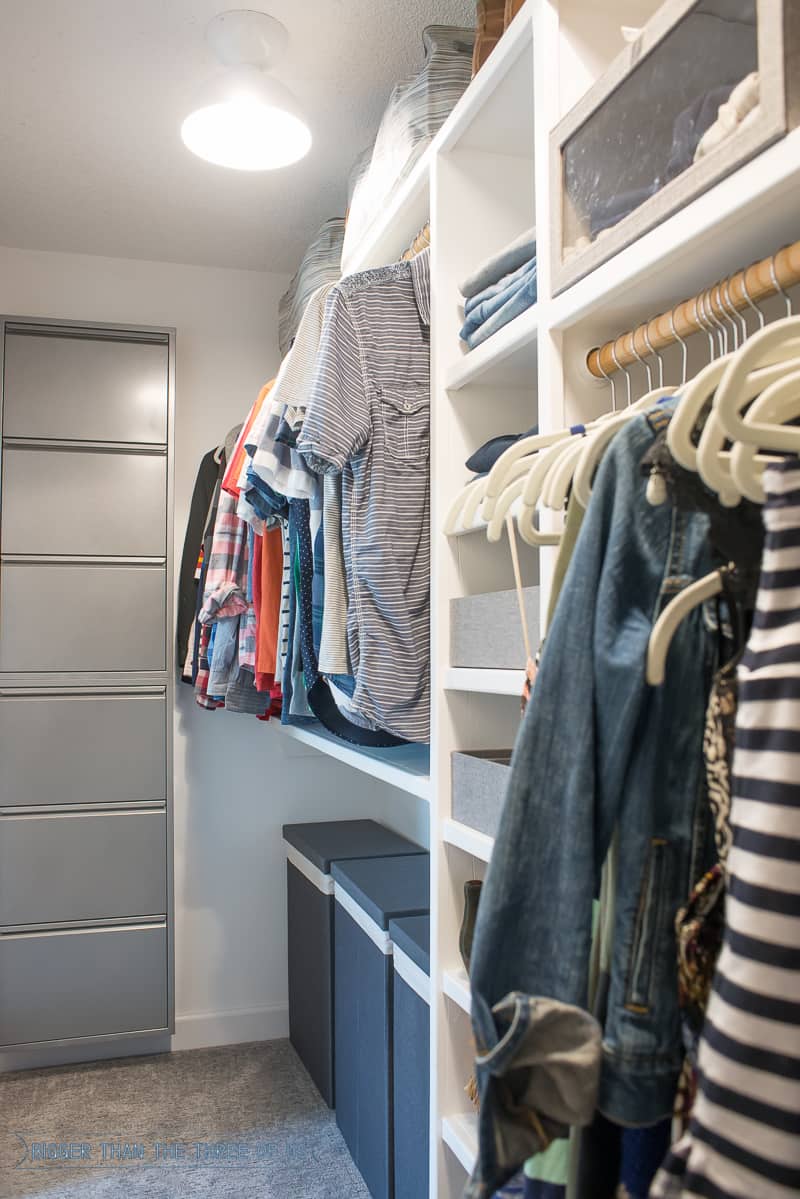 Every single thing has its own place and that has just been amazing.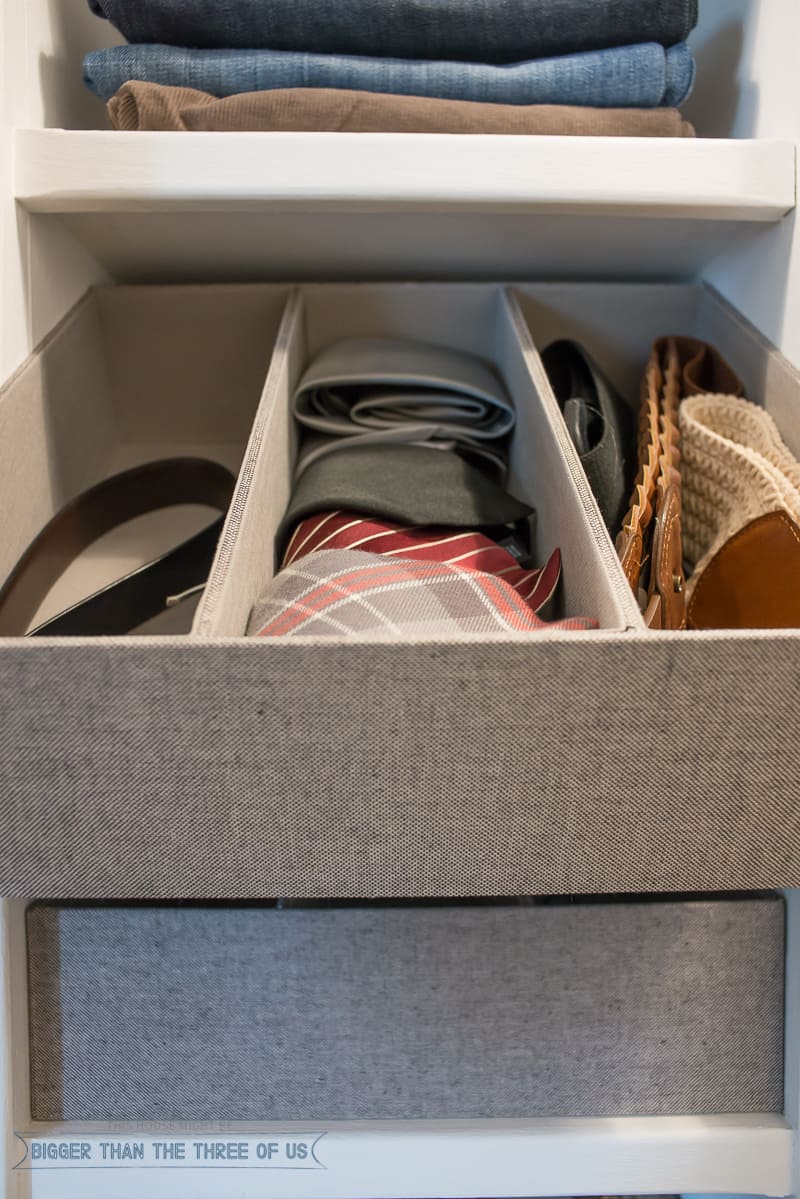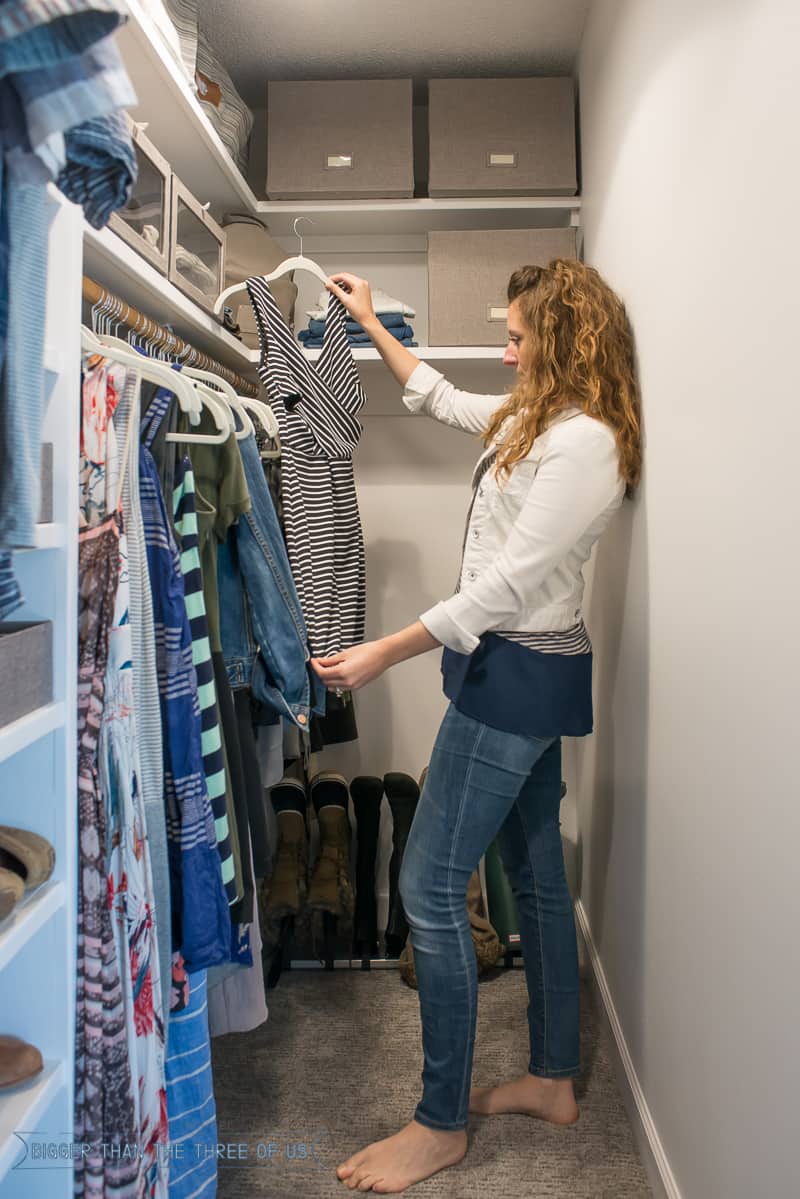 If I had to pick what my favorites are, all the matching, non-slip hangers are definitely one of them.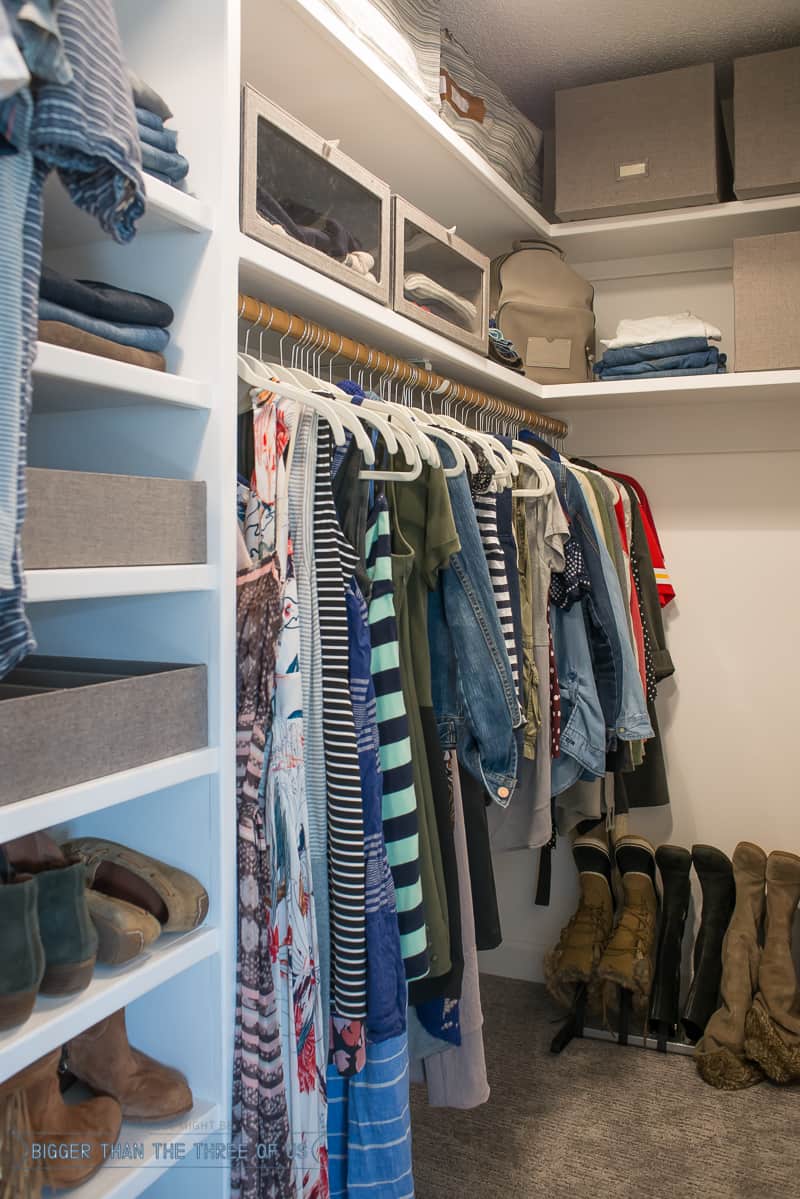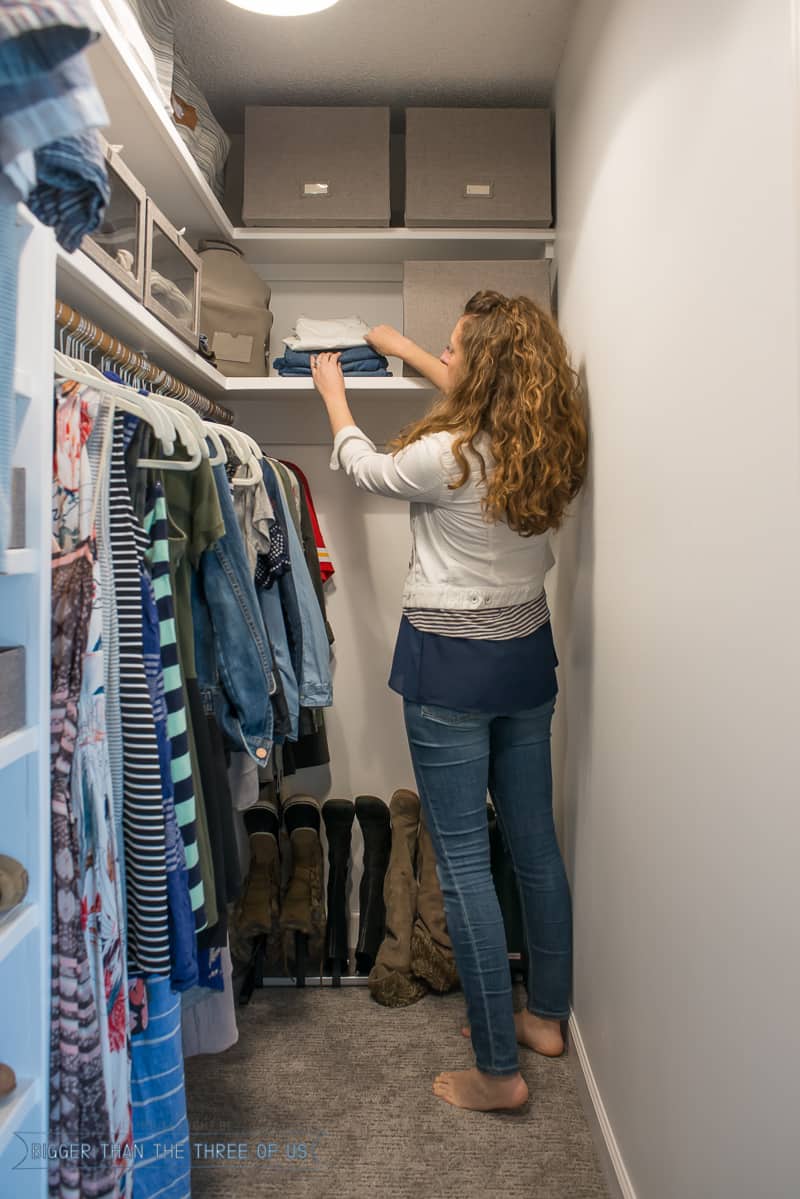 Another favorite, is definitely the wall-mounted shoe cabinets. No more ugly shoes anywhere!
If you want to see the 360 Videos, make sure to stop by my YouTube Channel. You can use the mouse to move around and to view the whole closet.
So, tell me your thoughts! Drastic change?! Love it?! Want me to come and work on yours?
*Affiliate links below. Thanks for supporting this blog. Click to read my disclosure policy.
Products used:
4-Pair Boot Rack | 3-Drawer Shoe Cabinet | Drawer Organizers | Umbra Small Grey Artisan Crunch Storage Bag | Dark Grey Poppin Laundry Hamper with Lid | Purse Storage Bin | Drop-Front Sweater Box | Joy Mangano Ivory Huggable Hangers

PIN FOR LATER: