Happy Sunday guys! This consecutive day posting thing is so hard! Goodness! I'm enjoying meeting new friends though and being constantly inspired by what everyone else is doing! Ready to see today's ornament? It's a play on yesterday's.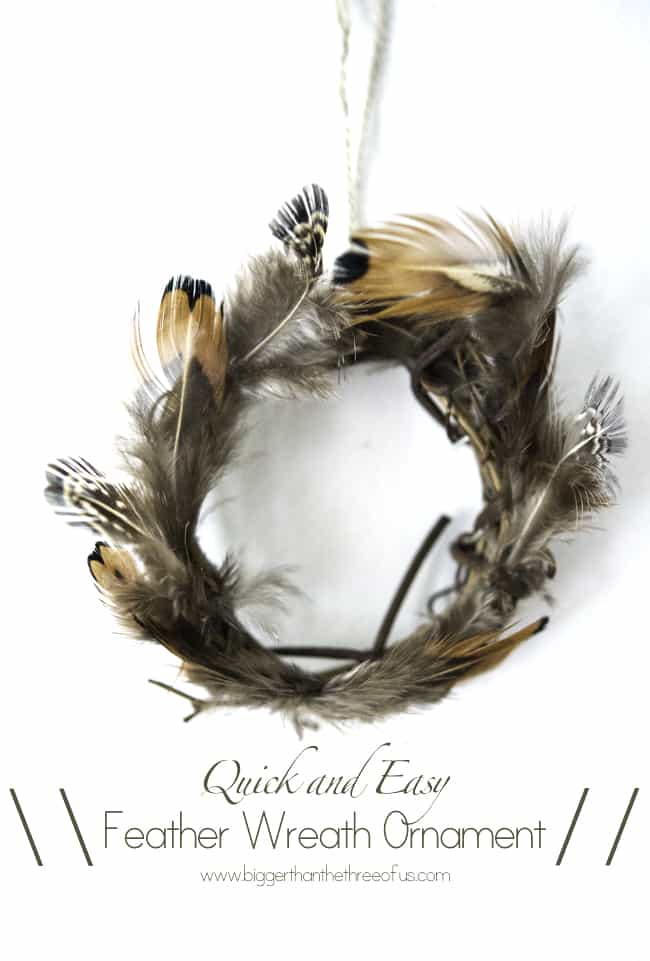 Seriously, this one is soooo simple that it's a bit embarrassing that I'm even posting about it. But, I do think it's adorable so you will have to deal with it. Ha.
I used the same bag of feathers that I used yesterday (found in the school supply aisle at Michaels for $2.99). I also picked up this little twiggy-like wreath. It's super small (like think palm of your hand size) and I believe it was $.39.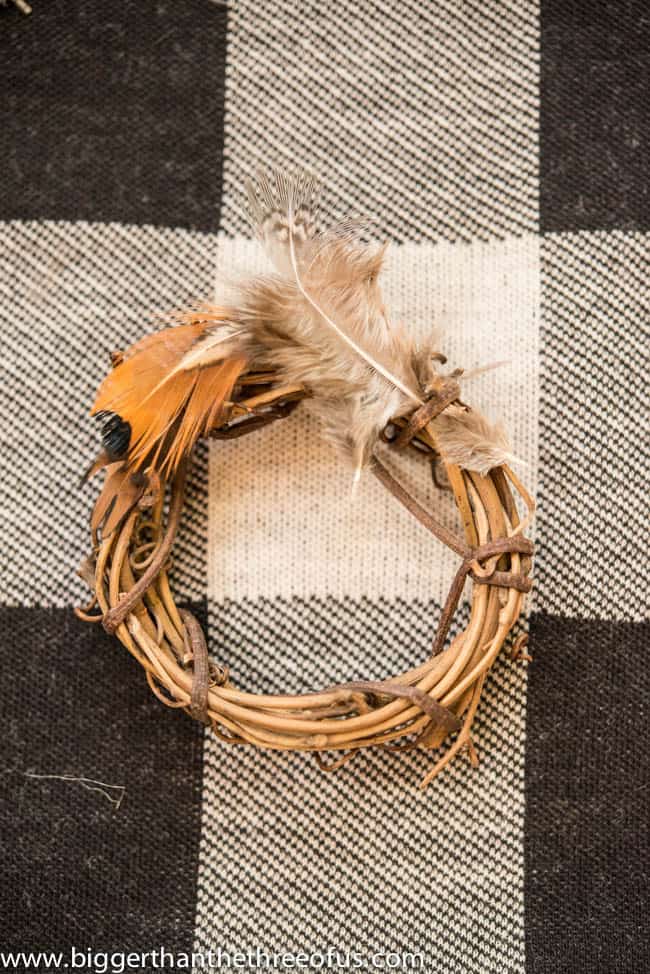 I randomly weaved the feathers in and around the branches.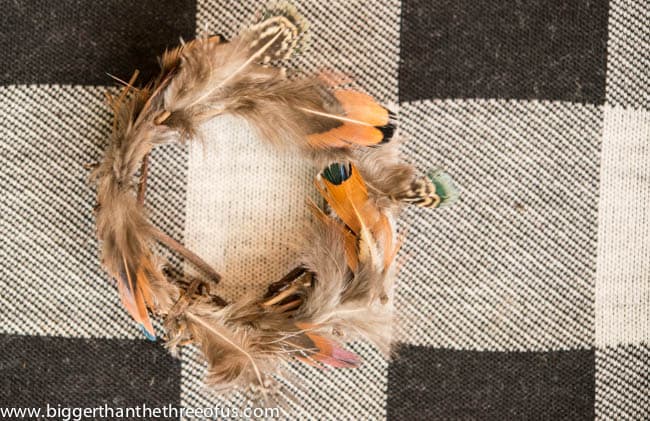 They stayed without glue. When I was done with the feathers, I tied some burlap on the top to hang it on the tree.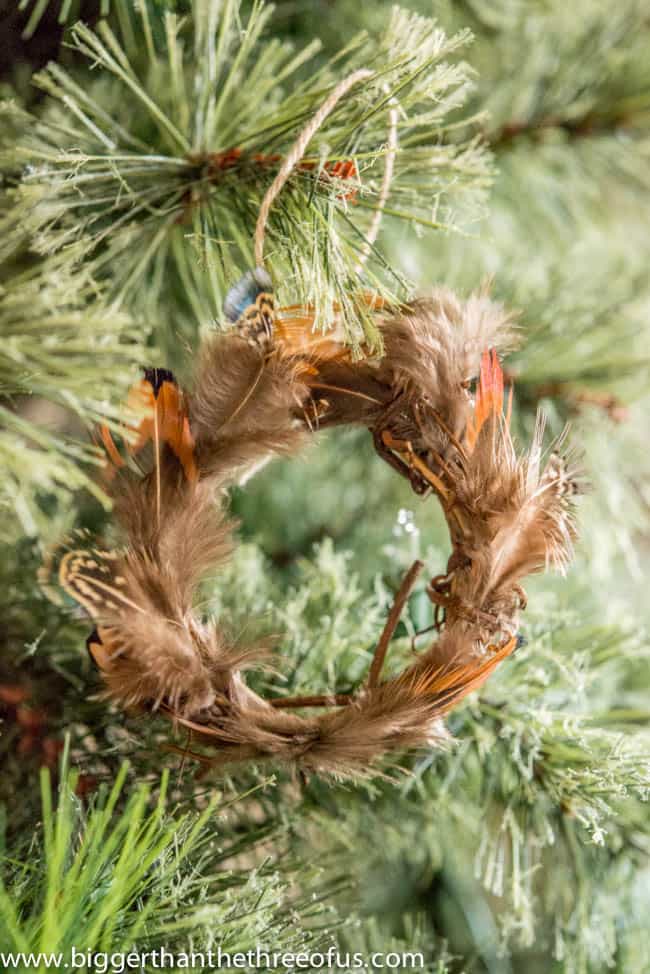 Super simple, yet cute. I like this one almost as much as I like yesterday's.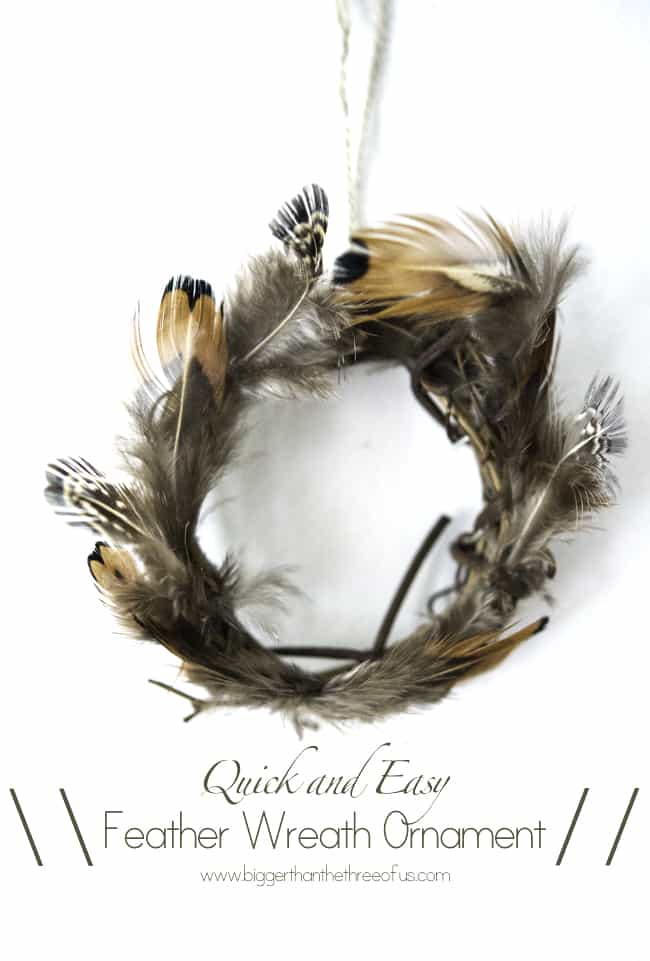 I hope you guys are enjoying this series, because there are 7 days more! =)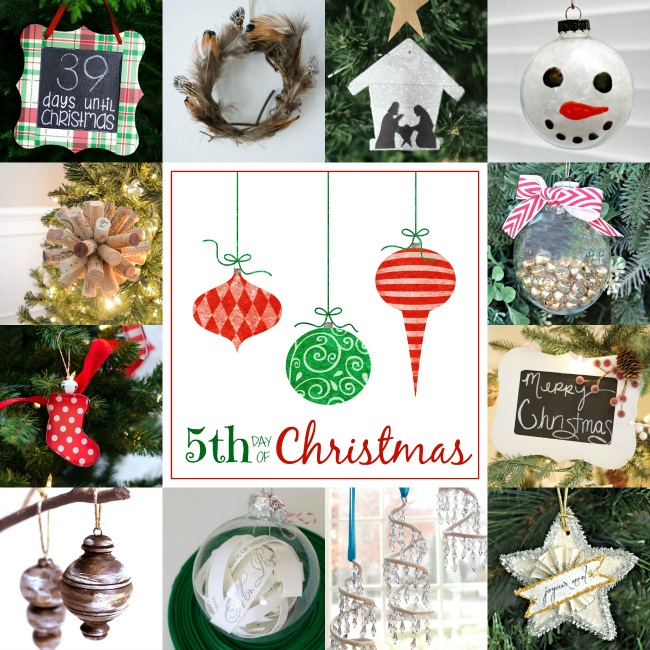 "Days Until Christmas" Chalkboard Ornament | All Things G&D
Feather Wreath Ornament | Bigger Than The Three Of Us
Nativity Silhouette Ornament | Lovely Etc.
Snowman Glass Ornament | Mom 4 Real
Cork Ball Ornament | Whats Ur Home Story
Easy Bell Filled Ornament | The Happier Homemaker
Cookie Cutter Ornaments | It All Started With Paint
Chalkboard Holiday Sign | Thrifty and Chic
Stained Wooden Ornaments | Cherished Bliss
Wedding Invitation Glass Ball | May Richer Fuller Be
Spiral Christmas Tree Ornament | Remodelando la Casa
Vintage Style Glittered Wood Star Ornament | Serendipity Refined