Are you inspired by the blog title? lol. Actually, we learned a new skill so I thought I would share! We have been slowly making progress on the kitchen, but hit a bump in the road when we removed the fan. We had a large hole that needed to be fixed and with that popcorn needed to be around it. So, hence the blog title… Patch a Drywall Hole and Popcorn Ceiling.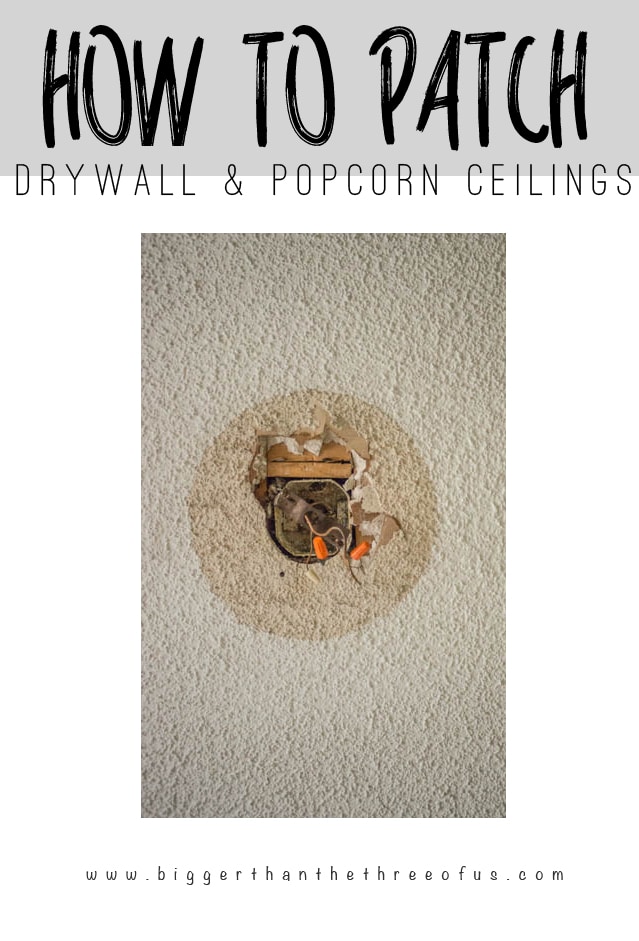 Here was the fan that we removed: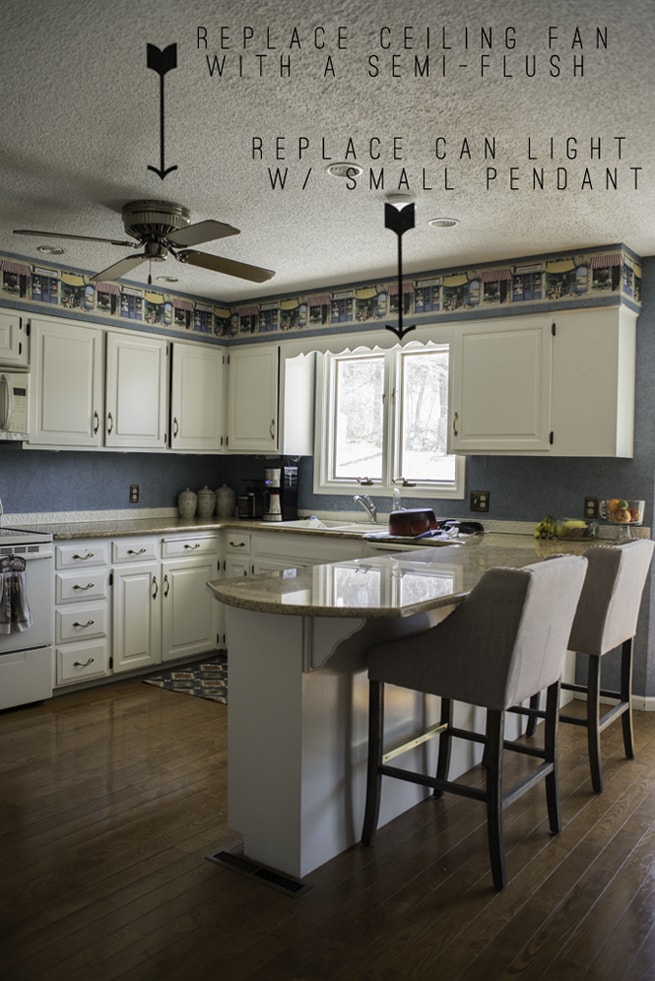 After taking it down, we saw that we had issues with the drywall or lack of drywall in spots. We have done speckling before, but have never needed to actually patch a spot. So, we needed to patch the drywall and then apply popcorn to the ceiling. I wish we could scrape the popcorn off, but our house tested positive for asbestos so unless we want to shell out big bucks for professional popcorn removal…. the popcorn stays.
So, aren't you excited to read more about drywall patching and popcorn application? Ha. It ends with a beautiful new light, does that keep your attention? =)
Ok, so once we took the ceiling fan down we were left with this: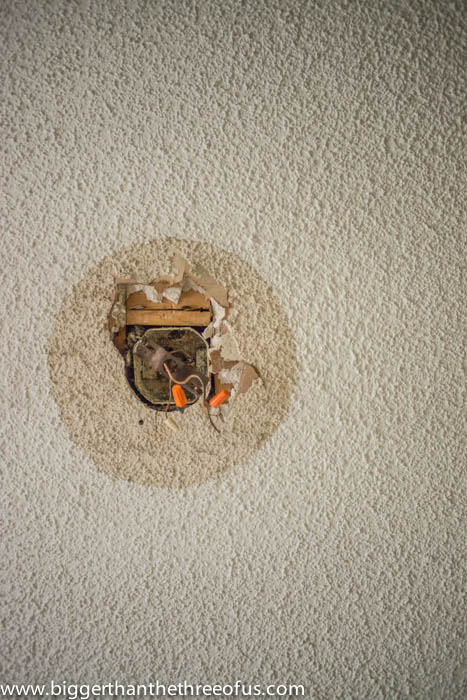 Not terrible, but not great either. We picked up FibaTabe at Lowe's. We placed the tape and then spackled lightly over it. Once that was dry (overnight), Luke lightly sanded and then gave it a bit more spackle.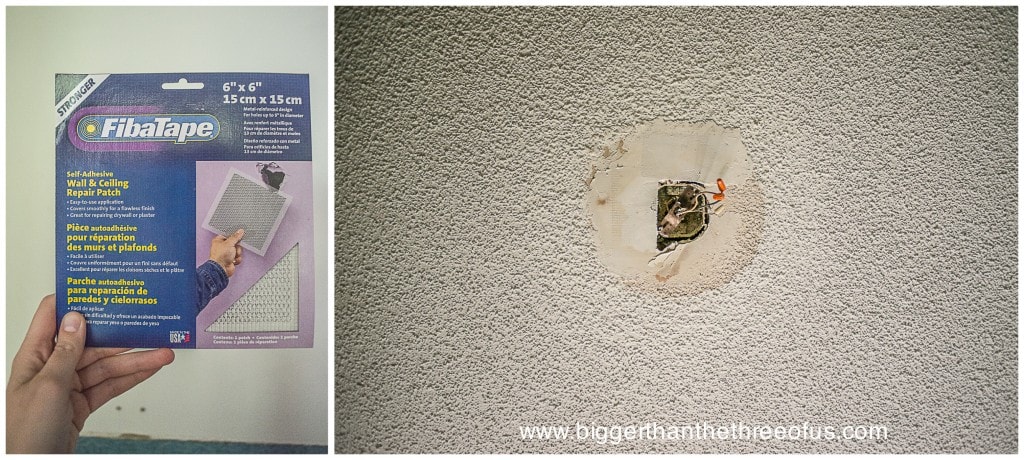 After we had taken care of the drywall portion, it was time to look at the popcorn or missing popcorn issue. We picked up this brush-on popcorn ceiling patch (because it was the cheapest option).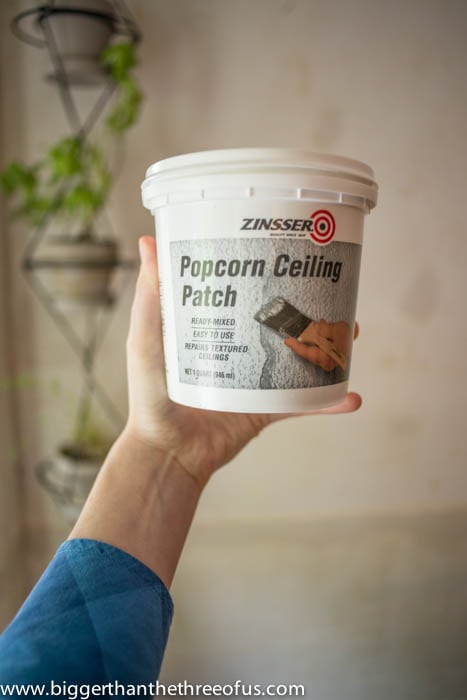 Luke brushed it on and it immediately started looking like cottage cheese. It was pretty impressive.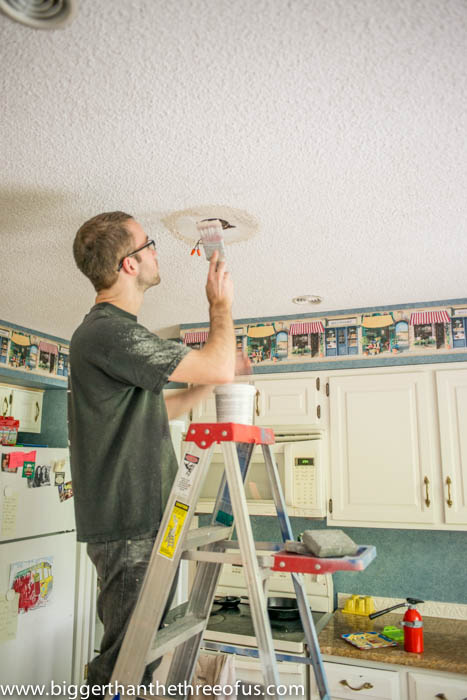 You can see from the next set of pictures the progression of the ceiling (1. drywall & popcorn; just started 2. completely covered in the popcorn 3. popcorn dry and sprayed with Kilz original).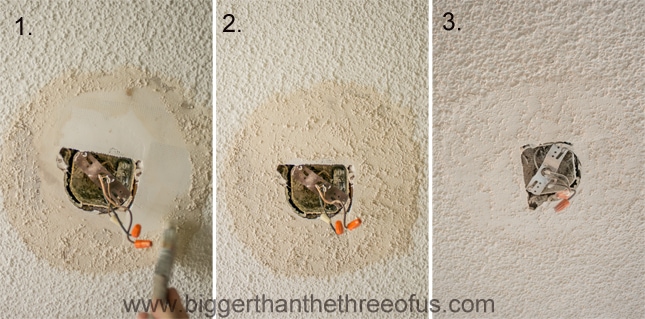 Once the popcorn was dry (overnight again), we created a canopy around the affected area and gave it two coats of Kilz original stain blocker.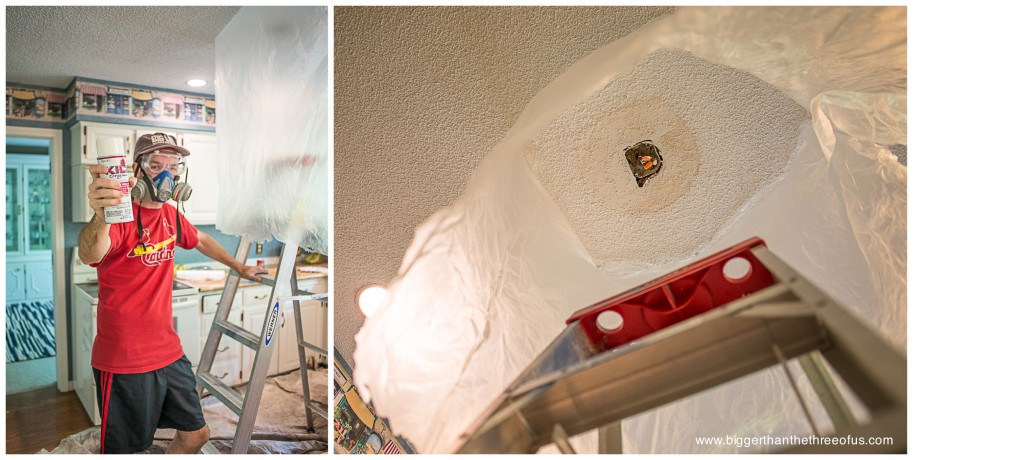 We let that dry for a few hours and then put up our light.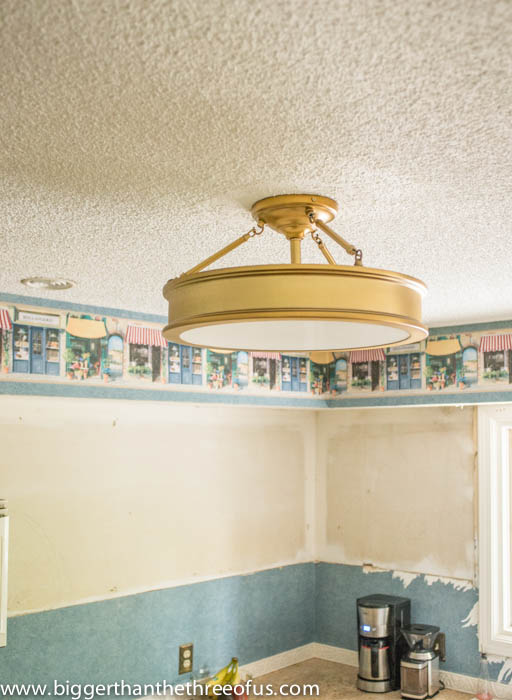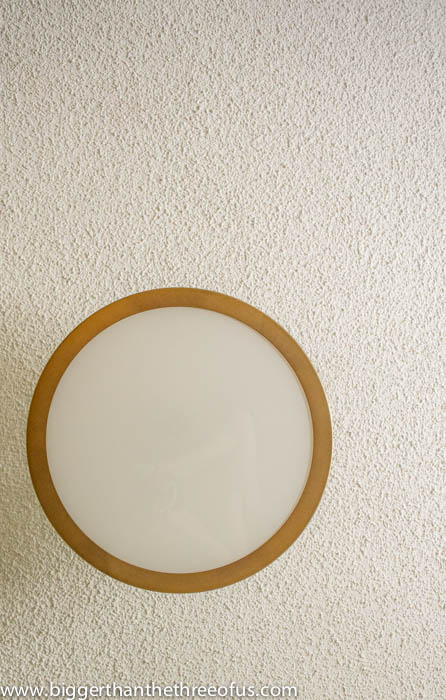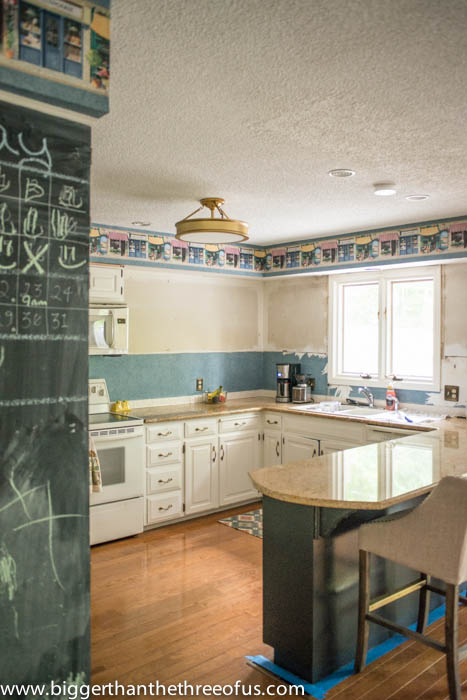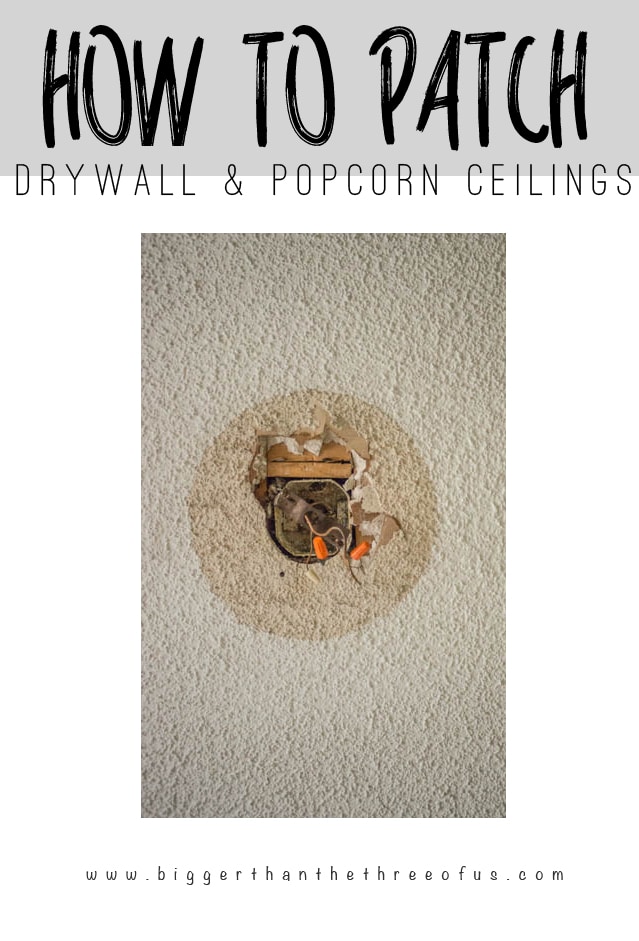 Both of us love this light.  It was one of our possible light options for the living room and the kitchen. We feel like it will be the perfect balance of a traditional (the bones of our home) piece that can tie in the modern (where we want to go). Only time will tell thought. =)
Linking up to:
C.R.A.F.T., Project Inspire(d), The Makers, The DIY'ers,  The Winthrop Chronicles, Home Stories A-Z, Work It Wednesday,  Fry Sauce and Grits, Liz Marie Blog, The Inspiration Gallery, Creativity Unleashed – The Bold Abode, Remodelaholic, Whipperberry, Tatertots and Jello, Link It or Lump It, Sunday Soiree and Frugal Crafty Blog Hop.